Affordable American Ski Resorts: 5 Spots to Hit the Slopes
With ski season officially upon us, vacationers are scoping out America's best sites for hitting the slopes. But as we all know, factoring in accommodations, airfare, resort dining, and lift tickets will inevitably add up to one majorly budget-busting expenditure. In fact, a survey conducted by TripAdvisor found that a single day's stay at Vail — accounting for the average cost of a hotel room, average price of a basic daily ski rental, average cost of a lift ticket, a burger and fries, and a beer — will set vacationers back $801.51 (and that's on average)!
Luckily, not all American ski resorts are that pricy, and we've gathered five of the most affordable right here for your reference. Read on to see where you can hit the slopes without breaking the bank.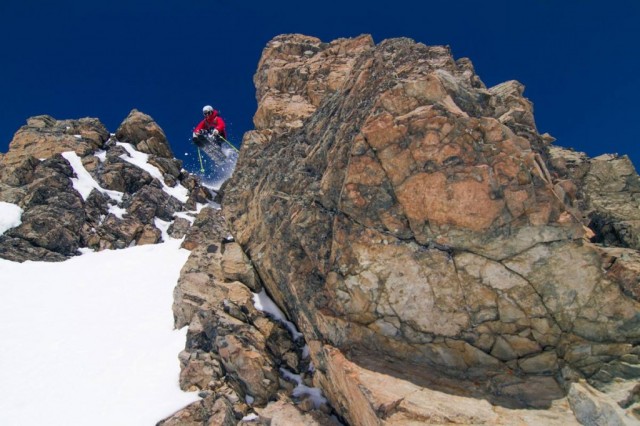 1. Big Sky Resort, Montana
Why you should ski here: A resort lift ticket at south-central Montana's Big Sky resort grants you access to approximately 5,800 skiable acres, notes the resort website. Big Sky gets an estimated 400-plus inches of annual snowfall, meaning the peaks are powdered over beautifully throughout ski season and beyond. Skiers of all skill levels will enjoy the mountain's versatile paths and chutes.
What makes it affordable: Big Sky offers up a lot in the bargain department, granting free ski admission to children under the age of 10, plus plenty of affordable dining options on-site. Travel + Leisure recommends trying local favorite Allgoods for barbecue, or making a jaunt to Buck's Pub for a platter full of comfort food.
Accommodations at Big Sky are about as reasonable as it gets during ski season. Travel + Leisure reports that the conveniently located Huntley Lodge has double rooms starting at $168, while 320 Guest Ranch's Great Value Ski & Stay Package offers cabin accommodations, a lift ticket, shuttle transportation, and continental breakfast all for $77. For more information, visit the Big Sky Resort website.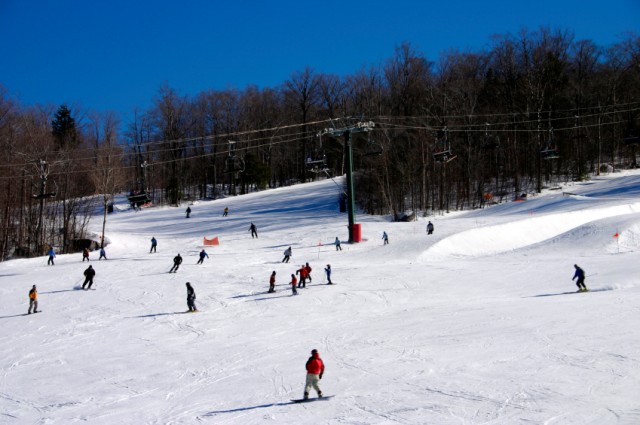 2. Cranmore Mountain Resort, New Hampshire
Why you should ski here: Ski enthusiasts along the East Coast will appreciate the bounty of snowy peaks that North Conway has to offer. The town is situated in the breathtaking Mount Washington Valley, offering all the charm of a traditional New England village along with state-of-the-art slopes just waiting to be conquered, writes Boston.com.
What makes it affordable: Cranmore Mountain Resort is your best bet in regards to reasonably priced accommodations in the valley. The Resort's Bartlett Inn offers midweek cottage stays for two for as little as $61 per person per night (minimum two nights); this pricing jumps to just $77 on the weekends. Prices vary by date, but they always include one lift ticket per person, hot cocoa, cookies, complimentary breakfast, and more.
If you're looking for a more family oriented stay, try the quaint Christmas Farm Inn, with rates starting at $101.50 per night per person. You can find even more accommodation options, deals, and packages on Cranmore Mountain Resort's website. Further details on the extensive and affordable onsite dining options can be found here. With deals like these, it's no wonder North Conway placed fifth on Fox News' list of North America's most affordable ski destinations.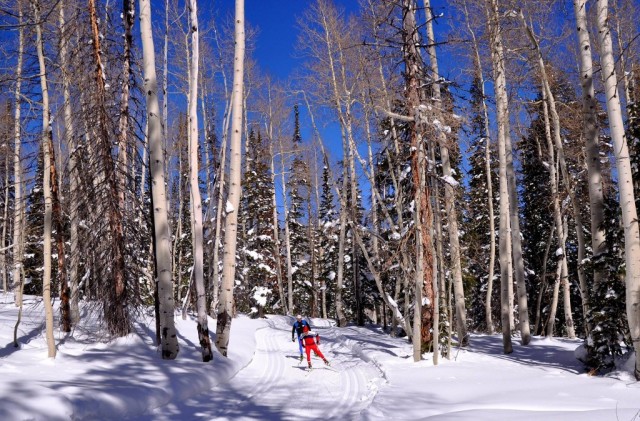 3. Solitude, Utah
Why you should ski here: Although Solitude is located just 45 minutes outside Salt Lake City, the resort lives up to its name in terms of sheer placidity. This small town is an ideal spot for ski lovers wanting to avoid the lift lines at larger resorts like Alta and Snowbird.
What makes it affordable: If you're looking to save big bucks on a trip to Solitude, you'll want to seek out lodging in Salt Lake City, writes Travel + Leisure. Opting for a stay in Utah's capital city will cost you a fraction of the typical slopeside rates, both dining- and accommodations-wise. Simply hop the bus out to Solitude in the morning, then hop it back to the hotel after a day on the slopes, all for a roundtrip totaling just $9. Talk about deals!
Travel + Leisure recommends staying at Little America in Salt Lake City, where double rooms start at just $109 per night. For more information on skiing at Solitude, visit the resort website.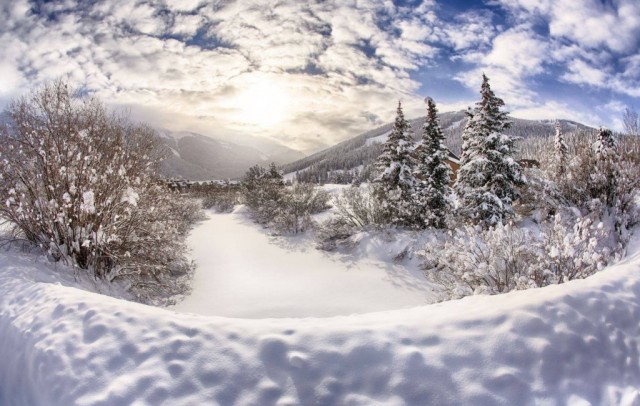 4. Copper Mountain, Colorado
Why you should ski here: Copper, Colorado, is a compact ski village, often overlooked by tourists on en route to larger, more publicity-prone resorts. You'll be glad you stopped here once you behold the resort's unique and wide-ranging terrain, which offers unique challenges for beginners and experts alike. Bootsnall points out that this mountain boasts 21 easy runs, 25 intermediate runs, and 54 advanced runs — enough to keep even the most active skiers busy for weeks!
What makes it affordable: The big savings come into play with accommodations at Copper. Travel + Leisure notes that the base of the mountain is host to a village of kitchen-equipped condominium-style units, with many patrons opting to cook in their own units rather than shell out cash on resort-style french fries and burgers. Rates for double rooms at the village's Creekside Silver Level condo — situated just a five-minute walk away from the central American Eagle Lift — start at $138 per night.
5. Heavenly, California
Why you should ski here: There's no doubt that Heavenly belongs up there on the list of ski resorts living up to their names. The resort is located on Heavenly Mountain, overlooking the sparkling azure waters of Lake Tahoe. Heavenly's 4,800 skiable acres are nothing short of breathtaking and offer some of the best views of Lake Tahoe a tourist could ever hope to find.
What makes it affordable: The mountain's large lodging base indicates that you'll have a variety of lesser-priced dining options from which to choose, writes Travel + Leisure. For dinner, feast at one of Harrah's many affordable eateries; for breakfast, hop over to the celebrated Red Hut Cafe for a hearty breakfast costing $10 (or less) per person.
To maximize savings during your stay, opt for accommodations at the Forest Suites Resort, which offers doubles from as little as $145, reports Travel + Leisure. Note that this resort is located right under Heavenly Gondola, meaning you'll be among the first skiers on the mountain in the morning! Learn more about Heavenly Mountain on the resort website.
More from Life Cheat Sheet: