7 Best American Cities for Millennials
Today's 20-somethings are a restless bunch. During this time of young adulthood and general experimentation, vacationers and ambitious professionals are always seeking out the best economical and social opportunities to enjoy across the country. Although interests vary across the board, some of the most important factors in choosing a vacation or residential destination at this age are cultural attractions, the social scene (especially nightlife), median population age, and access to public transit.
These 7 cities are the best that the U.S. has to offer in all of the above categories, making them ideal destinations for American 20-somethings to either take a vacation or to make a new home.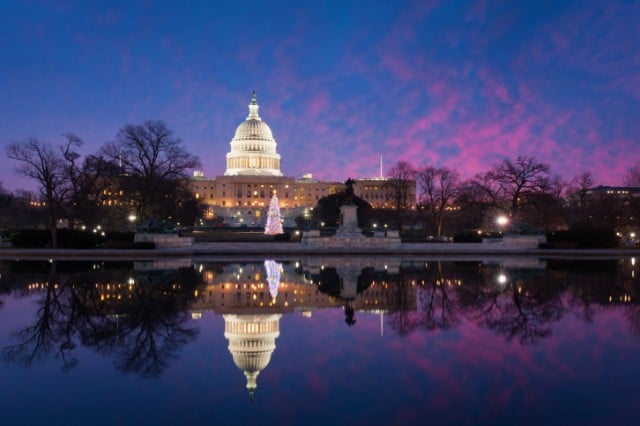 Washington, D.C.
According to multiple sources, the District of Columbia is one of the biggest hotspots for today's 20-somethings: This greater metro area is ranked No. 2 on USA Today's "Top 20 cities for college graduates," No. 1 on NerdWallet's "Best Metropolitan Areas for 20-Somethings," No. 1 on Greatist's "The 20 Best Cities for 20-Somethings," and No. 1 on The Atlantic's "America's Top 25 Cities for Recent College Graduates."
But what exactly makes D.C. such a millennial hotspot? For starters, D.C. has a healthy and youthful economy: The metropolitan unemployment rate hovers around 7.1 percent, according to The Atlantic, and a solid 14.6 percent of the city's population is between 25 and 34 years old, while 35.4 percent of the overall population has never been married. This means that the city has all kinds of amenities on tap for young visitors and residents alike: a clean, efficient public transit system, a booming nightlife scene, and cultural attractions such as monuments, memorials, and museums — plus shopping districts, trendy cafes and restaurants, and bars offering citywide happy hours.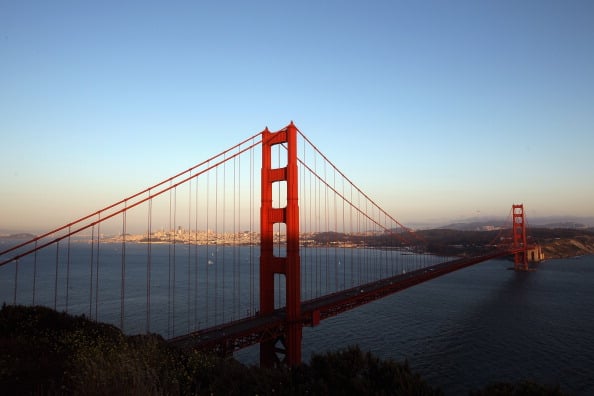 San Francisco, California
Although San Francisco has a notoriously high cost of living, that factor doesn't outweigh the phenomenal social and economical potential that its metropolitan area boasts for 20-somethings — residents and visitors alike. Entry-level graduates tend to earn 20.6 percent more than the U.S. median, writes Kiplinger, and can often find cheaper apartments in Oakland and other surrounding areas.
Visitors and residents can appreciate this city's role as the West Coast hub for startups and tech companies of all kinds, which provide a wealth of economical opportunities that contribute to the excellent transit system, nightlife, restaurants, and economy as a whole. With a healthy 14.1 percent of the area population being in their 20s, according to Kiplinger, the city also offers a great deal in the way of social perks. Bars, parks, art galleries, and restaurants line the various neighborhoods, with new opportunities for fun popping up daily.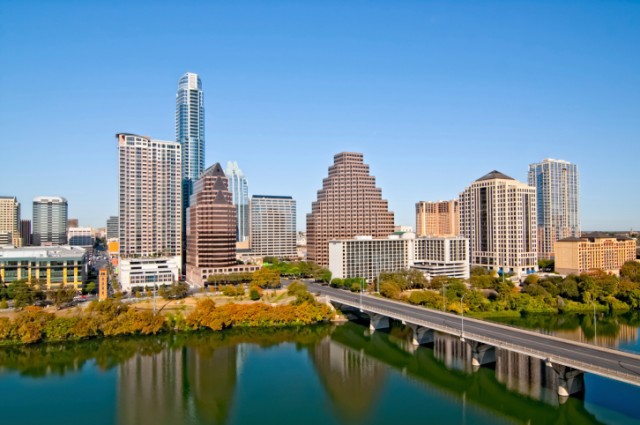 Austin, Texas
According to Greatist, Austin gets an average of 300 days of sunshine each year — no vitamin D shortages here! This contributes to the metropolitan area's rank as one of America's healthiest cities.
Per The Atlantic, Austin has the highest population rate of young professionals in the entire nation (18.9 percent of its population is between the ages of 25 and 34). Being a hub for young adults comes with its share of perks for both residents and visitors: Austin is a cultural mecca, is ranked as one of the top 10 U.S. cities for happy hours, has more than 100 live music venues within its city limits, and is home to the wildly popular annual South by Southwest music festival. There's never a dull moment!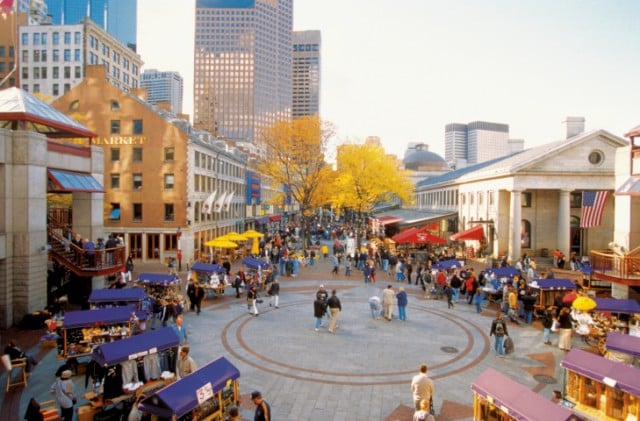 Boston, Massachusetts
Scenic and historical Boston is ranked third on Walkscore for its clean and efficient public transit system and overall walkability. Located along a gorgeous waterfront, the city has over 100 colleges, according to Greatist. These institutions contribute enormously toward the great proportion of 20- to 34-year-olds living within its boundaries and offer a host of educational and cultural opportunities for visitors and residents.
Take a walking tour on the famous Freedom Trail, enjoy the retail paradises on Newbury and Boylston streets, throw a Frisbee on the idyllic Boston Common, or check out one of many bars and restaurants throughout town — and treat yourself to some famous New England chowder, of course.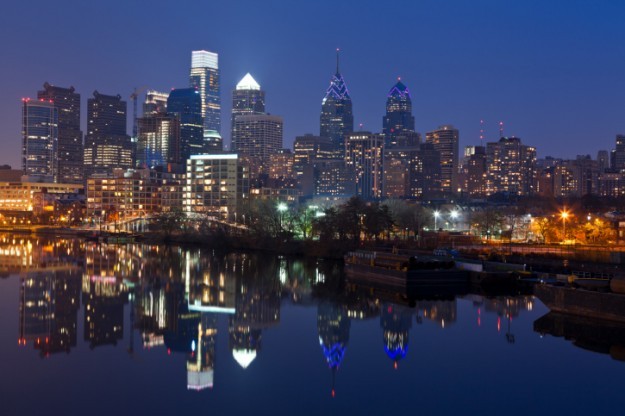 Philadelphia, Pennsylvania
As another city steeped in historical importance, this metropolitan area is a tourism hotspot and offers a great deal of cultural amenities for visiting 20-somethings, along with those young professionals hoping to make a home here. Philadelphia is another collegiate town — with Temple, Drexel, and Penn being the three largest schools within city limits — and is rife with theaters, galleries, restaurants, bars, parks, green spaces, and historical sites to accommodate the interests of young visitors and residents, notes USA Today. The city's public transit and overall walkability are ranked fourth in the U.S. by WalkScore.
As a halfway point between New York and Washington, D.C. — two of its more expensive counterparts — this city is ideal for young people on the move.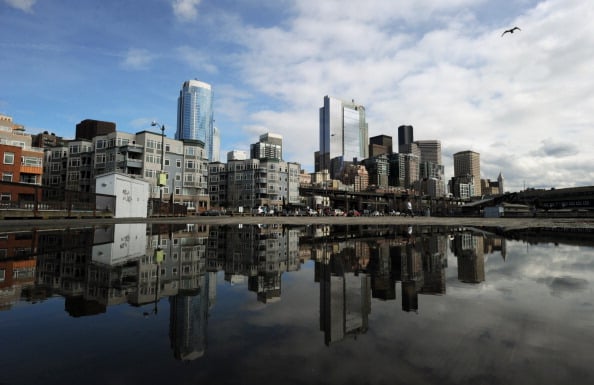 Seattle, Washington
Seattle has a little something for everyone. Although it may be a relatively quiet metropolitan area, City Lab ranks it the fifth greatest music scene (for live music and performances) in all of America. And the notorious rainfalls happen to do the city some good by affording it one of the lushest and largest amounts of green space of any major U.S. city.
In Seattle, writes Greatist, you're never far from a brewpub or cafe — it is the home of Starbucks, after all — or a book shop or library, for that matter. Being another tech hub (albeit with a lower cost of living than San Francisco), the city caters to a youthful population with its flourishing economy and rich cultural scene.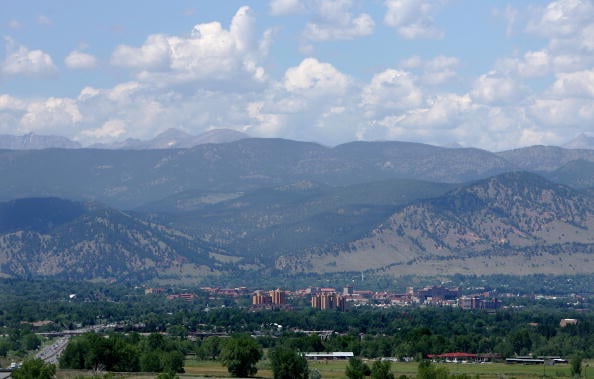 Boulder, Colorado
A whopping 17.1 percent of this city's population is in its 20s, according to Kiplinger. Boulder is one of the most scenic spots on the list, with a sweeping and mountainous landscape surrounding the city. Its vibrant economy has led to an impressively low unemployment rate of 4.2 percent. Although the city is a (literal) breath of fresh air from the bustling urban scenes that seem to attract today's 20-somethings, it offers a great deal in the way of young and promising business.
The Rocky Mountains are one of the area's main attractions. Visitors and residents can take advantage of the hiking and biking trails, as well as limitless opportunities for mountain climbing. Even for the less active among us, Boulder has its perks, such as the Pearl Street Mall, which boasts approximately 1,000 stores, restaurants, and bars. To top it all off, 85 percent of these storefronts are owned by locals, writes Kiplinger.
More from Life Cheat Sheet:
Want more great content like this? Sign up here to receive the best of Cheat Sheet delivered daily. No spam; just tailored content straight to your inbox.