Travel NYC On a Budget: 7 Amazing Meals Under $10
It's hard to plan a trip to the Big Apple without bidding farewell with a significant chunk of money. New York is, after all, one of the most expensive cities in the world. Since you'll already be shelling out for accommodations, souvenirs, and other travel expenses, it's in your best interest to save a bit of cash when it comes to your culinary explorations of this metropolis. Of course, you don't have to sacrifice tasting the finest, most authentic flavors of New York just to save a few bucks — it just means you need to look in the right places to make your cash go as far as possible. These seven New York eateries will satisfy you with all the delicious flavors of New York for under $10.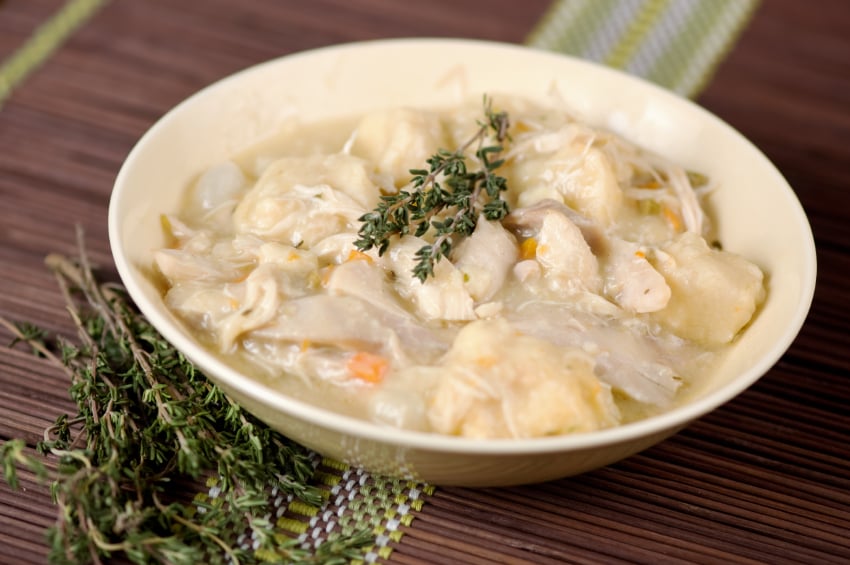 1. C&C Prosperity Dumpling (Chinatown)
The beloved C&C Prosperity Dumpling in Chinatown is home to some of the yummiest Asian cheap eats in the city. Dig in to an order of five chive and pork fried onions for just $1 — an unheard-of price in this city! For an added dollar, you can enjoy the boiled dumpling variety, or order dumplings in a soup broth. The most expensive items listed on their online menu tally in at $3 (Beef Noodle Soup and Dumplings Noodle Soup). You can get a whole feast for under $10 — just don't expect this popular hole-in-the-wall to have much available seating.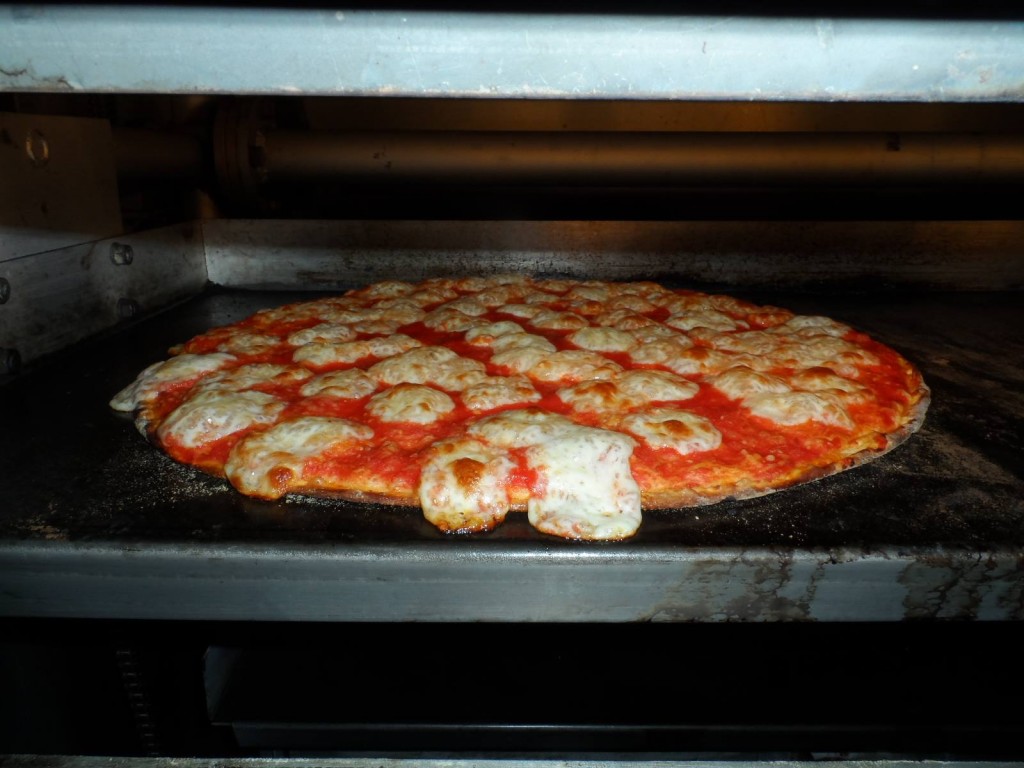 2. Fiore's Pizza (Greenwich Village)
You simply cannot visit New York City without tucking into some of its famous pizza. Fiore's, nestled within the trendy Greenwich Village neighborhood of Manhattan, is a cost-effective gem amongst the other, more expensive pizza joints. A standard slice here costs $2.75 ($3.50 with a topping). The shop also offers a variety of subs, sandwiches, calzones, and salads, all of which total in at $9 or less. If you're also thirsting for a brew, try the famous $10 deal: two slices of pizza and a 40-ounce beer. Check out the Fiore's website for more details.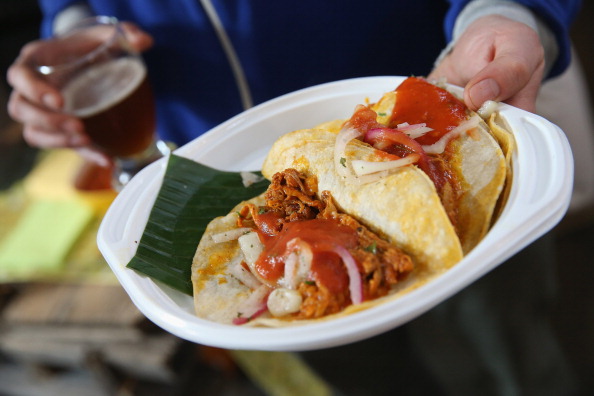 3. Taqueria Coatzingo (Jackson Heights)
This establishment is as authentically Mexican as it gets in New York City. Nestled under the seven train tracks, Coatzingo is one of the largest and greatest spots to enjoy your tacos, chalupas, or huevos rancheros in the city, according to New York Magazine. Listen to the lively Mexican hits emanating from the jukebox and try the massive portions of greasy carnitas (fried pork), grilled carne asada, and more. Tacos here will run you just $2.50, while the house-specialty cemitas — served on a soft, eggy bun — cost $7.00.
4. Burger Joint at Le Parker Meridien (Midtown West)
 This establishment is hidden inside the swanky Parker Meridien Hotel in Midtown West, slightly south of Central Park, but the restaurant's burgers are completely affordable — not to mention generously sized. You can get a massive gourmet cheeseburger here for $8.27. The shop's atmosphere is warm and abuzz with satisfied diners, and soon you'll be among them. You can learn more about the restaurant on their website. Enjoy!
5. Great NY Noodletown (Chinatown)
This Chinatown eatery's unassuming exterior betrays the culinary wonders that lie in store for customers like you! The budget-friendly restaurant will have you filled up on the cheap in no time: Beef ribs are $5.95, chicken lo mein is $6.95, roast duck entrée is $8.95, and shrimp fried rice is $6.95 — and that's only the beginning! There are abundant options on the Noodletown menu, so stop by their website for more details on just how much you can eat before hitting $10.
6. Mamoun's Falafel (Greenwich Village)
Mamoun's Falafel is a miniature New York-area "chain" with five current locations. The flagship store, which opened in 1971 in Greenwich Village, is enormously popular for its delicious Mediterranean foods and insanely cheap prices. Falafel sandwiches for $3.50 (add $2.50 for a bed of salad or serving of rice), shawarma sandwiches — and all other meat kebab sandwiches — total in at $6.50. You'll get your fill with these generous portion sizes for well below $10. Check out Mamoun Falafel's website for more information.
7. Pakistan Tea House (Tribeca)
This Pakistani restaurant is a great choice for natives and newcomers alike. Get a full lamb, vegetable, and side combo for $8.49, or perhaps try a heaping fish, vegetable, and rice combination platter for just $9.50. Diners can also grab a traditional Daal Saag (lentil dish with spinach) with salad and coriander chutney for just $10. This eatery is open 24 hours a day, but is best visited earlier in the day for optimal freshness, according to Gothamist.
More from Life Cheat Sheet:
Want more great content like this? Sign up here to receive the best of Cheat Sheet delivered daily. No spam; just tailored content straight to your inbox.