Cheap and Easy Black Bean Recipes
Black beans are more versatile than you may think. Acting as the star ingredient and binding agent in all kinds of dishes and desserts, including burgers, brownies, and dips, these legumes are a chef's dream. As black beans are hearty, satisfying, and easy to come by, you're doing yourself a disservice if you're not cooking with this superfood every now and again.
That's why, today, we're giving you recipes that will help you get your black bean on. From appetizers to dinners to desserts, we've got all your bases covered. All you have to do is drop by the grocery store, pick up your beans, and get to work on these five favorites.
1. Spicy Black Bean Hummus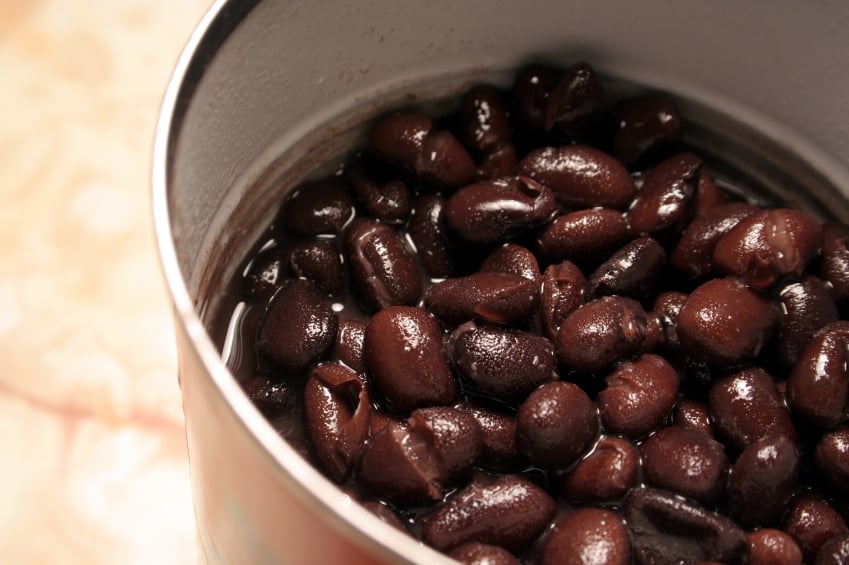 We're starting things off with this spicy black bean hummus from Cooking Light that comes with a kick thanks to the jalapeño on its ingredient list. The black beans are the star of the show in this hummus recipe, and they replace the chickpeas that usually take a ride in the food processor to become everyone's favorite appetizer. This dip only requires one step, and then it's chip to mouth. Put aside your original hummus for a night and try this protein-packed black bean recipe instead.
Ingredients:
1 garlic clove, peeled
2 tablespoons fresh lemon juice
1 tablespoon tahini (roasted sesame seed paste)
1 teaspoon ground cumin
¼ teaspoon salt
1 (15-ounce) can black beans, rinsed and drained
1 small jalapeño pepper, chopped (about 2 tablespoons)
Dash of crushed red pepper
2 teaspoons extra-virgin olive oil
Dash of ground red pepper
Head to MyRecipes for the full recipe from Cooking Light. 
2. Black Bean Soup
Next up is black bean soup. This recipe from Taste of Home is as easy as they come. Though it requires a handful of ingredients, they all come together in one pot and can be ready in just 25 minutes. If you are looking for a stick-to-your-ribs soup, try this one. Soup's on!
Ingredients:
3 cans (15 ounces each) black beans, rinsed and drained, divided
3 celery ribs with leaves, chopped
1 large onion, chopped
1 medium sweet red pepper, chopped
1 jalapeño pepper, seeded and chopped
2 tablespoons olive oil
4 garlic cloves, minced
2 cans (14½ ounces each) reduced-sodium chicken broth or vegetable broth
1 can (14½ ounces) diced tomatoes with green peppers and onions, undrained
3 teaspoons ground cumin
1½ teaspoons ground coriander
1 teaspoon Louisiana-style hot sauce
¼ teaspoon pepper
1 bay leaf
1 teaspoon lime juice
½ cup reduced-fat sour cream
¼ cup chopped green onions
Head to Taste of Home for the full recipe. 
3. Black Bean Burgers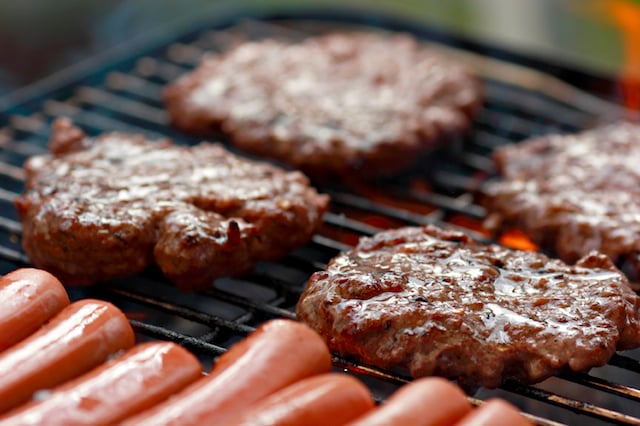 If you're looking to chew your black beans rather than slurp or dip into them, go the burger route and ditch the beef for beans. Black bean burgers are hearty, healthy, and rich in fiber, protein, and taste, and they're one of the seemingly decadent dishes you can feel good about. Try this recipe from Cooking Light and see for yourself. Eating vegetarian never tasted so good.
Ingredients:
1 (2-ounce) hamburger bun, torn into pieces
3 tablespoons olive oil, divided
2 teaspoons chopped garlic
1 (15.25-ounce) can black beans, rinsed and drained
1 teaspoon grated lime rind
¾ teaspoon chili powder
½ teaspoon chopped fresh oregano
¼ teaspoon salt
1 large egg, lightly beaten
Head to MyRecipes for the full recipe from Cooking Light. 
4. Avocado Black Bean Enchiladas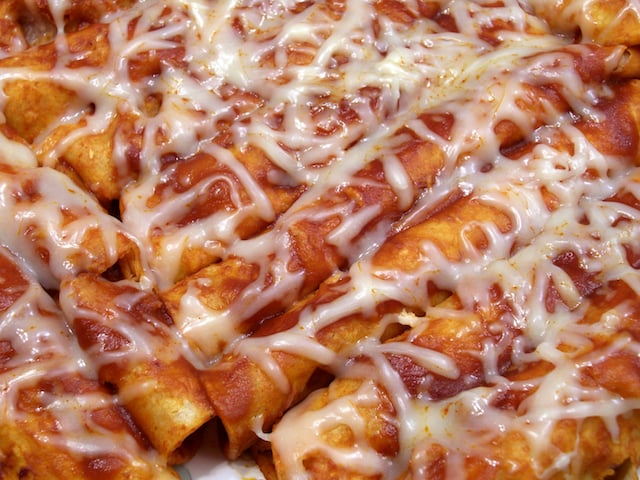 If you're not feeling burgers, you can make Mexican and whip up these avocado black bean enchiladas from Creme de la Crumb. If that doesn't sound like savory superfood heaven, we don't know what does. Grab your two star ingredients — avocado and black beans — and get going.
Ingredients:
8 (6-inch) flour tortillas
1 can black beans
2 avocados, sliced or diced
½ red onion, diced
1 teaspoon garlic salt
1 teaspoon cumin
1 teaspoon chili powder
⅓ cup cilantro leaves, roughly chopped
1 Roma tomato, diced (optional)
2 (10-ounce) cans green chili enchilada sauce
1 (7-ounce) can diced green chilies
½ cup shredded Mexican blend cheese (or cheddar)
Head to Creme de la Crumb for the full recipe. 
5. (Flourless) Black Bean Brownies
We're going over to the dark side of healthy baking and sharing this recipe as the last black bean formula on our list. It's true — brownies can be healthy, too, and we have black beans to thank for that. Believe it or not, beans act as the crucial binding agent in this dessert recipe from Skinny Taste that doesn't call for any flour or butter, and just ½ teaspoon of oil, and they facilitate the moist and flavorful taste you'll enjoy with these unbelievably good, gluten-free brownies.
Ingredients:
1 (14-ounce) can low-sodium black beans, rinsed and drained
2 large eggs
½ cup cocoa powder
¾ cup sugar
½ teaspoon oil
1 tablespoon unsweetened almond milk (or dairy, skim)
1 teaspoon balsamic vinegar
½ teaspoon baking powder
½ teaspoon baking soda
½ teaspoon of freshly ground coffee or instant coffee
1 cup semisweet chocolate chips, divided
Head to Skinny Taste for the full recipe.