Cuban Culinary Delights: 9 Recipes You Need to Try
Chances are – unless you're Bey and Jay – if you live in the U.S., travel to Cuba isn't on your agenda and hasn't been for quite some time. Although travel restrictions have been eased in recent years, it is still difficult to get to Cuba for most people. As a result, you'll have to rely on your palette and kitchen to get you in the tropical mindset.
Cuban food has a wide variety of cultural influences, the University of Miami explains, including African, Arabic, Chinese, French, Portuguese, and Spanish cuisines. Basic spices like onion, oregano, and garlic season food that is cooked for a long time over a low heat. Sofrito plays an important role in flavoring dishes, as do citrus juices. Keep that in mind as you check out the following nine recipes, which bring a bit of Cuba to America for Americans who can't get to Cuba.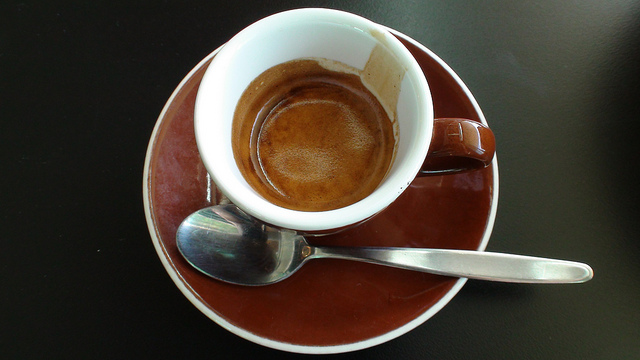 1. Café Cubano
Your day will get a jolt of energy when you start if toff by drinking a Café Cubano, or Cuban coffee. You'll need an espresso maker to make Food & Wine's Cubano, but if you don't have one and are still curious, see if your local coffee shop will whip one up for you.
Ingredients:
ground espresso
¼ cup sugar
Directions: Prepare a six-serving stove-top espresso maker according to manufacturer's directions and brew a pot of espresso. Put the sugar in a large glass measuring cup and add 1 tablespoon of the hot espresso. Using a small whisk, beat the sugar with the espresso until pale and thick and nearly dissolved, about 1 minute. Stir in the remaining hot espresso. Let the foam rise to the top, then pour into espresso cups and serve immediately.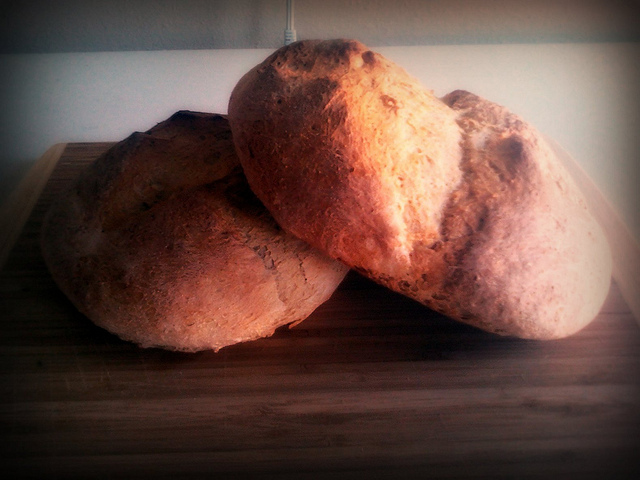 2. Cuban Bread
"You can't have a meal with out some good Cuban bread," Chef Ronaldo Linares told The Latin Kitchen when giving the site this bread recipe. Used for sandwiches or dipped in cafe con leche after it has been buttered and toasted, bread is an integral part of Cuban cuisine. For people living outside of Florida, it may be hard to come by but that shouldn't stop you from trying out your own at-home version.
Ingredients:
¼ ounce yeast, or 1 package
1 teaspoon iodized salt
1 tablespoon sugar
2 cups lukewarm water
2¼ cups all purpose wheat flour, sifted
2¼ cups bread flour, sifted
¼ cup lard (King Arthur Flour explains butter can be substituted here)
2 ounces corn meal, to dust loafs
Directions: Place yeast in water and stir until it is dissolved. Let it sit for 5 to 10 minutes until bubbles form. Add the salt, sugar to water, stirring until dissolved.
Reserve ½ cup of flour mixture. Pour 1 cup of liquid into a food processor, half the lard, and 2 cups of the sifted flour. Repeat with the rest of the flour, lard and water mixture.
Pulsate mixture eight times and scrape the sides of the walls. Turn it on to full for 30 seconds or until dough ball forms. If dough is sticky, add the ¼ cup of reserved flour and pulsate a few times until dough comes together again. Remove dough from processor and shape into a ball.
Place dough in a large greased bowl, turn it a few times so it gets covered with the grease, cover with a dry clean towel, and let stand in a warm place until doubled in size. Once the time has elapsed, remove dough from the oven, punch dough to remove excess air and turn dough out onto a lightly floured board and shape into two long French style loafs.
Arrange loafs onto a greased baking sheet, with a paring knife insert the tip at one end and run down to the other creating a long slit leaving about an inch of untouched bread at each end. Heavily sprinkle with cornmeal and allow to rise again for 30 minutes or until doubled in size. Brush loafs with water before placing in the oven. Place a shallow pan with water at the bottom of oven so the bread cooks at an even pace. The steam will help the bread bake slower, which results in moister bread.
Pre-heat oven to 400 degrees Fahrenheit and bake bread for 25 minutes until lightly browned and crispy. Half way through the cooking process, brush bread with water once more.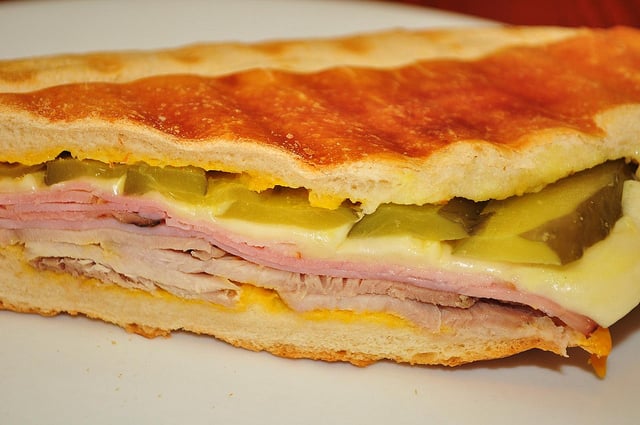 3. Cuban Sandwich
Tasty and toasted, the Cuban sandwich is made sub-style by layering meats and cheese on Cuban bread. If you cannot find Cuban bread, or do not want to make your own, What's Cooking America says to substitute Italian or French bread — but not a baguette.
Ingredients:
1 loaf Cuban bread
Prepared yellow mustard
½ pound baked ham, thinly sliced
½ pound roasted pork, thinly sliced
8 thin dill pickle slices
½ pound Swiss cheese, thinly sliced
Directions: Slice the bread horizontally to open. Spread a thin layer of mustard on top and bottom halves of bread. Arrange ham, pork, pickle slices, and Swiss cheese evenly over the bread. Cover the sandwiches with the top halves of the bread. Cut into four sandwiches.
Grill sandwiches in a hot buttered sandwich press until flat, bread is browned, and cheese has melted. Remove from heat; cut each sandwich in half and serve immediately. Alternatively, you can place sandwich on a hot griddle or frying pan, and position a heavy iron skillet or bacon press on top of the sandwich. Flatten the sandwich to about ¼ of it original size. Grill the sandwich for 2 to 3 minutes on each side.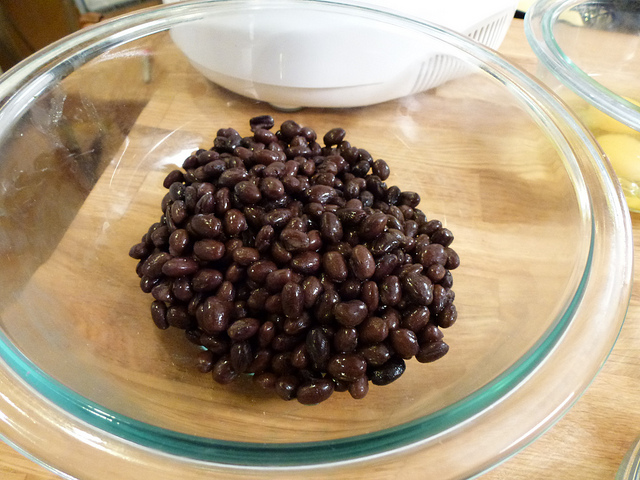 4. Cuban Black Bean Soup
When you crave a flavorful, satisfying soup, make Emeril Lagasse's Cuban black bean soup, which serves between four and six people.
Ingredients:
¼ cup vegetable oil
2 cups finely diced yellow onion
1 cup finely diced red bell pepper
1 cup finely diced green bell pepper
1 cup chopped ripe tomato or canned, petite-diced tomato (drained)
Salt and freshly ground pepper
8 cloves garlic, minced
2 bay leaves
1 teaspoon cumin seeds
2 teaspoons Mexican oregano, crushed between your fingers
1 teaspoon hot paprika or chile powder
1 pound black beans, soaked overnight and drained
1 jalapeño, seeded and chopped
6 cups chicken stock or canned, low-sodium chicken broth
2 tablespoons dark rum (optional)
1 cup finely diced ham
1½ teaspoons sea salt
½ cup sliced hard-cooked eggs, for garnish
½ cup finely diced red onion, for garnish
Directions: In a large Dutch oven or stock pot over medium heat, heat vegetable oil. When hot, add onion, red and green bell peppers, and tomato. Season with salt and pepper and let cook, stirring frequently, until vegetables are tender and onions begin to caramelize, 6 to 8 minutes. Add garlic, bay leaves, cumin, oregano, and paprika and cook, 3 minutes. Add beans, jalapeño, stock, rum, and ham. Over medium-high heat, bring to a simmer; reduce heat to medium low and cook until tender but not falling apart, 45 minutes.
Add 2 cups water and sea salt and cook, stirring occasionally, 30 to 40 minutes longer, or until beans begin to fall apart and soup thickens somewhat. Remove bay leaves. Garnish with eggs and diced red onion.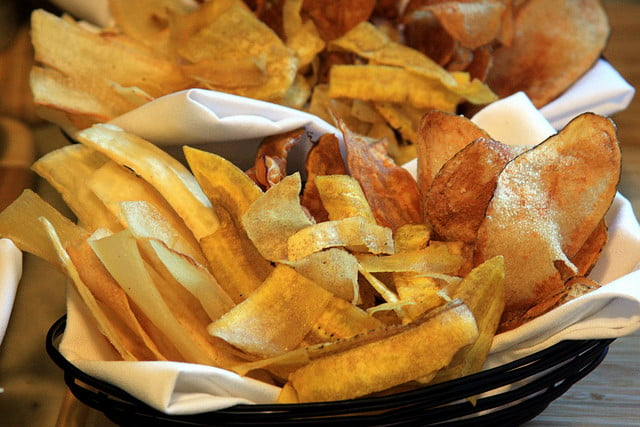 5. Mariquitas de Platános con Mojo Vinegreta/Plantain Chips with Garlic Dip
When you want a Cuban snack or appetizer, try Hungry Sofia's plantain chips with garlic dip. Instead of cutting them into round chips, a vegetable peeler was used to get strips of plantains; a mandolin slicer would achieve this as well.
Ingredients:
Chips
2 large green plantains (no yellow spots), peeled
Grapeseed, vegetable or peanut oil for frying
Mojo Vinegreta
4-6 garlic cloves, peeled
1 teaspoon salt
¼ teaspoon freshly ground pepper
¼ cup of orange juice
¼ cup of lime juice
Salt and freshly ground black pepper to taste
1 cup extra virgin olive oil
Directions: For the chips, cut the plantains in half crosswise. Using a vegetable peeler, pare each plantain half lengthwise in ribbon-like shavings. If not immediately frying, the shavings can be placed in a bowl and covered with cold water to soak for 30 minutes. Drain and pat dry with paper towels before frying.
In a heavy skillet or deep fryer, heat 2 inches of oil over medium-high heat to 375 degrees Fahrenheit or until plantains slice sizzles when it touches the oil. Add the plantain slices to the oil 5 to 6 at a time, turning them with a slotted spoon until they are crisp, about 1 to 2 minutes. Be careful not to overcrowd the skillet or the oil temperature will fall and the plantains will absorb too much oil and become soggy. Remove plantains from oil and drain on paper towels. Sprinkle with salt and serve with vinaigrette.
To make the vinaigrette mash the garlic with one teaspoon of salt to form a smooth paste. Using a food processor, combine the garlic paste, orange juice, and lime juice. With the motor running, slowly add the olive oil in a steady stream until smooth. The ingredients can also be mashed together in a mortar and pestle.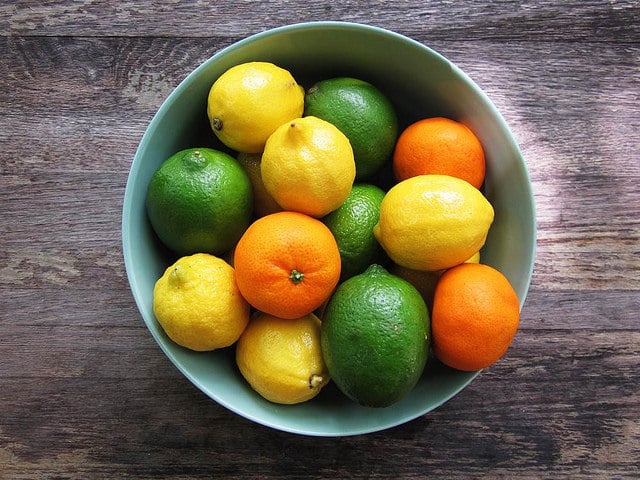 6. Mojo Sauce
Taste of Cuba explains that you can give any grilled meat a touch of Cuban influence when you marinate it in mojo sauce. The amount of orange and lime juice you use will dictate how tart it is, so adjust the sauce to your personal preferences. The recipe makes one cup.
Ingredients:
⅓ cup olive oil
6 to 8 cloves garlic, thinly sliced or minced
⅔ cup sour orange juice or lime juice (or equal portions orange juice and lime juice)
½ teaspoon ground cumin
salt and freshly ground black pepper, to taste
Directions: Heat the olive oil in a deep saucepan over medium heat. Add the garlic and cook until fragrant and lightly toasted. Don't let it brown or it will be acrid tasting, just about 30 seconds should do it.
Add the sour orange juice, cumin and salt and pepper. Stand back because the sauce may sputter. Bring to a rolling boil. Taste and correct seasoning, if needed. Cool before serving. Mojo is best when served within a couple of hours of making, but it will keep for several days, well-capped in a jar or bottle, in the refrigerator.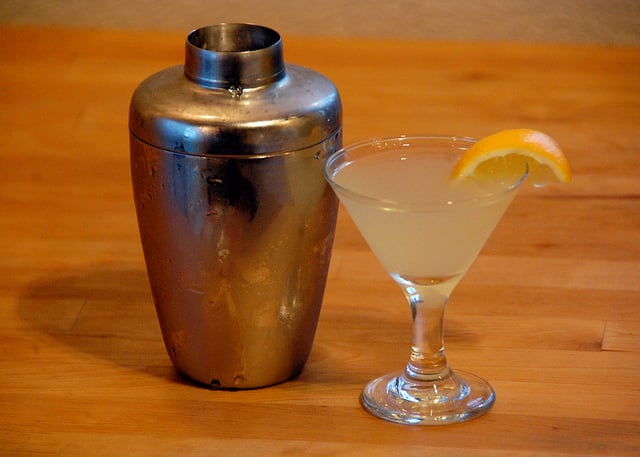 7. Papa Hemingway/The Hemingway Special
This drink was created in Cuba at El Floridita for author Ernest Hemingway. According to El Floridita, after Hemingway tried a sip of what everyone around him was drinking in the bar. When Hemingway found the daiquiri he was given too sweet for his liking so the bartender Constantino (or Constante) altered the recipe to his tastes. The result was this boozy beverage that has stood the test of time. Here is the recipe, provided by the bar. For people who like their drinks a little sweeter, some sugar may be necessary to achieve the taste they desire.
Ingredients:
2 ounces of light rum
2 teaspoons of lime juice
2 teaspoons of grapefruit juice
1 teaspoon of Maraschino liqueur
Directions: Mix the ingredients in a blender with crushed ice.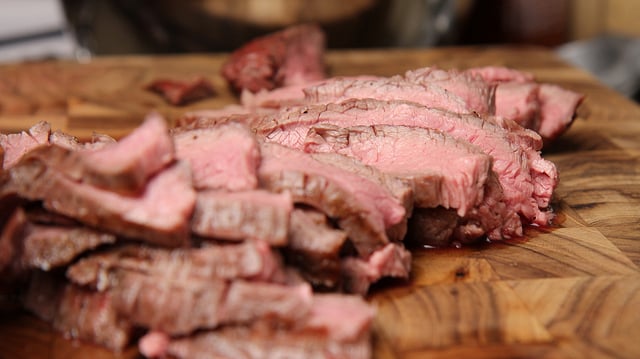 8. Cuban-Style Ropa Vieja
Saveur was inspired by Cuba for this Ropa Veija recipe. "Ropa vieja" translates from Spanish as "old clothes," and it is a meal of shredded beef, and it likely traveled to Cuba from the Canary Islands sometime in the nineteenth century. In the Canary Islands' version, there are a few subtle differences, like potatoes instead of rice. Your Cuban Ropa Vieja will serve between six and eight.
Ingredients:
6 ounces bacon, roughly chopped
2 pound flank steak, cut into 1 ½ inch strips
Kosher salt and black pepper, to taste
1 medium yellow onion, thinly sliced
1 red bell pepper, thinly sliced
1 Cubanelle or green pepper, thinly sliced
6 ounces tomato paste
1 tablespoon cumin
1 tablespoon dried thyme
1 tablespoon dried oregano
5 cloves garlic, finely chopped
1 bay leaf
½ cup dry white wine
2 cups beef stock
1 (16-ounce) can whole peeled tomatoes, crushed
½ cup halved, pitted green olives
⅓ cup sliced jarred pimiento peppers
3 tablespoons capers, rinsed and drained
1 tablespoon white wine vinegar
¼ cup roughly chopped cilantro
Directions:  Render bacon in a 6-quart Dutch oven over medium-high heat. Transfer to a plate, leaving fat in pot. Season steak with salt and pepper. Working in batches, cook until browned on both sides, about 6 minutes; transfer to plate. Add onion and peppers; cook until soft, about 4 minutes. Add tomato paste, cumin, thyme, oregano, garlic, and bay leaf; cook until lightly caramelized, about 3 minutes. Add wine; cook, scraping bottom of pot, for 1 minute. Return bacon and steak to pot with stock and tomatoes; boil. Reduce heat to medium-low; cook, covered, until steak is very tender, 2 to 3 hours. Remove steak, and shred; return meat to pot with olives, pimientos, capers, and vinegar. Cook until sauce is slightly thickened, about 30 minutes. Stir in cilantro before serving.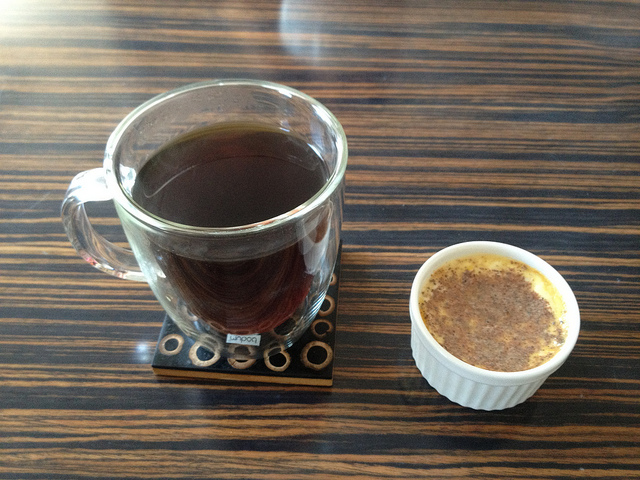 9. Café con Leche Custard
When it isn't a café Cubano with breakfast, it is a café con leche, which many — like Palm Grill in Key West — have turned into a custard dessert. To replicate this restaurant's dessert, you can follow its recipe from The St. Augustine Record. For a lighter version, you can try Southern Living's recipe. You'll get four one-cup sized servings or eight espresso cup-sized servings.
Ingredients:
4 tablespoons cornstarch
3 cups milk, divided
1 cup heavy cream
2½ teaspoon instant espresso powder or espresso-grind coffee
1 cup sugar
2 eggs
Whipped cream and chocolate-covered espresso beans for garnish (optional)
Directions: Stir cornstarch into 1 cup of the milk until smooth. Place the remaining milk, cream, coffee powder and sugar in the top of a double boiler; stir in the cornstarch mixture. Cook, stirring, over medium-high heat until thickened. Cover and simmer 10 minutes.
Beat eggs well. Slowly whisk 1 cup of the hot milk mixture into the eggs. Whisk the egg mixture into the remaining milk mixture in the double boiler, still over heat, and cook, whisking, until incorporated. Cover and cook 2 minutes. Remove from heat and pour into coffee cups. Cover with plastic wrap. Serve chilled, topped, if desired, with fresh whipped cream and chocolate-covered espresso beans.
More From Wall St. Cheat Sheet: