Easy 3-Ingredient Breakfast Recipes
Breakfast may be the most important meal of the day, but it can also be the most difficult to make time for. In fact, despite 93% of Americans believing breakfast is more significant than lunch and dinner, only 44% eat it every day, according to Statistic Brain. Mornings can be hectic — we've all hit the snooze button one too many times on occasion — but it's important to make time to eat something. Not only will it give you energy, but it will help with weight control and improved performance throughout the day, states WebMD.
For days when you're short on time and supplies, we've compiled six breakfast recipes that only require three ingredients. You officially have no more excuses for skipping breakfast.
1. 3-Ingredient Breakfast Skillet
Eggs, salsa, and ground turkey are all you need to make this healthy breakfast dish. Lexi's Clean Kitchen notes that you can include veggies if you'd like — including spinach, onion, and sweet potato — but it tastes just as good without any additional ingredients. The recipe yields 3 servings and takes less than 20 minutes to make.
Ingredients:
¾ to 1 pound organic ground turkey
1 cup salsa of choice
6 organic eggs
Head to Lexi's Clean Kitchen for the full recipe.
2. Apricot Smoothie
Eating Well's recipe technically calls for four ingredients, but who doesn't have ice in their freezer? Canned apricot halves are blended with yogurt and sugar, creating a simple, tangy, and refreshing smoothie. If you'd like to amp up the protein in this dish, use Greek yogurt in place of regular. It yields 2 servings.
Ingredients:
1 cup canned apricot halves in light syrup
6 ice cubes
1 cup nonfat plain yogurt
3 tablespoons sugar
Head to Eating Well for the full recipe.
3. 3-Ingredient Energy Bars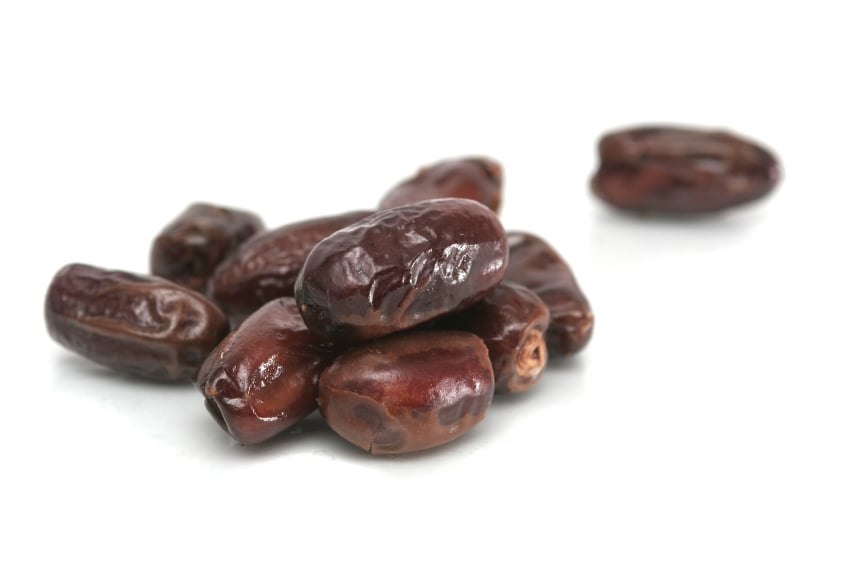 If you have nuts, dried fruit, and dates in your pantry, then you have everything you need to make The Kitchn's easy energy bars. Do note that these bars need to be refrigerated prior to eating, so it's best to make this recipe in advance. You can also form them into balls instead of bars and include as many add-ins as you'd like, such as shredded coconut, chia seeds, chocolate chips, crystallized ginger, cinnamon, nutmeg, cardamom, or lemon or lime zest. The recipe yields 8 large bars.
Ingredients:
1 cup nuts
1 cup dried fruit
1 cup (12 to 15 whole) pitted dried dates
Head to The Kitchn for the full recipe.
4. 3-Ingredient Breakfast Cookies
I Heart Vegetables' breakfast cookies, which are vegan and free of sugar and gluten, are unbelievably easy to make and work great as a grab-and-go meal. Mash together the ingredients, drop rounded tablespoons onto the cookie sheet, and bake. These cookies won't brown as much as you're accustomed to, but we promise they'll taste just as great. Who doesn't love cookies for breakfast?
Ingredients:
1 cup whole-grain oats
2 very ripe bananas
1 tablespoon peanut butter
Head to I Heart Vegetables for the full recipe.
5. Chocolate Crescent Wraps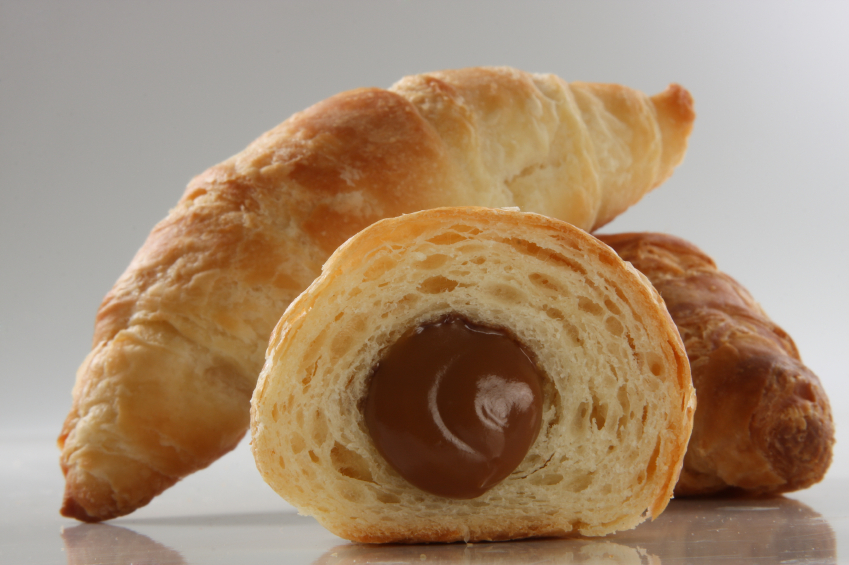 Sweeten your morning with Pepperidge Farm's chocolate crescent wraps. Three ingredients (and water) are all you need to make this recipe, which yields 16 servings. Roll out your pastry sheet, cut into 8 rectangles, and then cut those into 16 triangles. Place 2 teaspoons of chocolate chips down the center of each, roll up, brush with an egg mixture, and bake. Easy and delicious, you'll be enjoying these wraps for breakfast and dessert.
Ingredients:
1 egg
½ (17.3-ounce) package puff pastry sheet (1 sheet), thawed
⅔ cup semisweet chocolate chips or small chocolate chunks
1 tablespoon water
Head to Pepperidge Farm for the full recipe.
6. 3-Ingredient Gluten-Free Banana Pancakes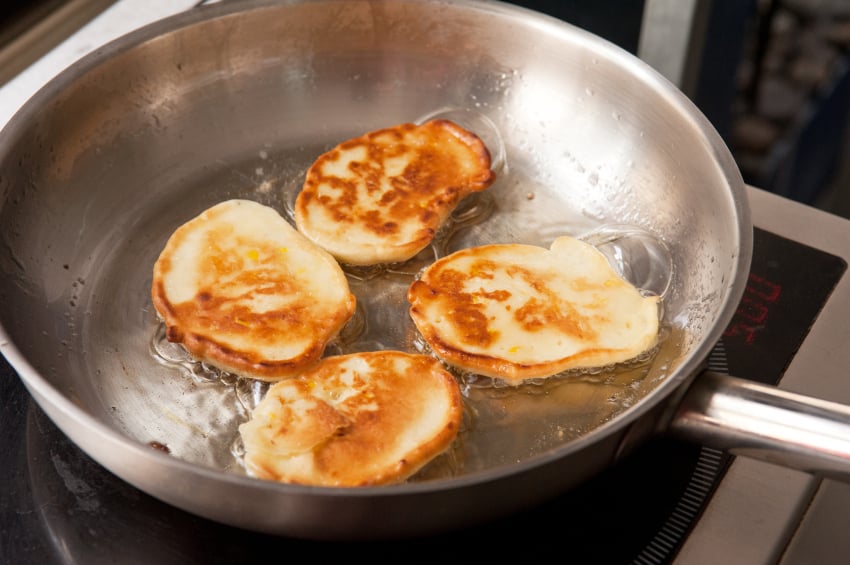 Pancakes shouldn't just be saved for leisurely weekend breakfasts. With Food Network's recipe, you can quickly make a gluten-free batch using eggs, banana, and pumpkin pie spice. It yields 30 silver-dollar pancakes. If you don't have pumpkin pie spice on hand, make your own using Taste of Home's recipe.
Ingredients:
2 large eggs
1 large banana
¼ teaspoon pumpkin pie spice
Head to Food Network for the full recipe.