6 Easy 4-Ingredient Recipes to Make for Christmas Dinner
More isn't always better, which is why there's no need to spend Christmas whipping up complex dishes that are filled with an overwhelming list of ingredients. These simple, tasty, and flavor-packed appetizers, entrées, side dishes, and desserts only require four ingredients and minimal prep time, ensuring you can serve your guests divine holiday dishes that won't keep you in the kitchen all day. Here are six four-ingredient dishes worthy of any holiday dinner.
1. Grilled Fruit and Ricotta Stacks
Whether you're looking for a sweet appetizer or a simple dessert, your holiday guests will love these grilled fruit stacks, which consist of apples or pears, bananas, ricotta, and honey. This recipe from 4 Ingredients Christmas, featured on Reader's Digest, can be prepared in about 10 minutes.
Ingredients:
2 pears or apples, cut into long slices
2 bananas, sliced on the diagonal
4 tablespoons fresh ricotta
2 tablespoons honey
Directions: Heat the broiler or a grill pan to high. Cook the pear slices for 3 minutes, flipping once, until lightly browned. Layer the pear and banana slices on four plates. Top each with a dollop of ricotta and drizzle with honey.
2. Crisp Roast Duck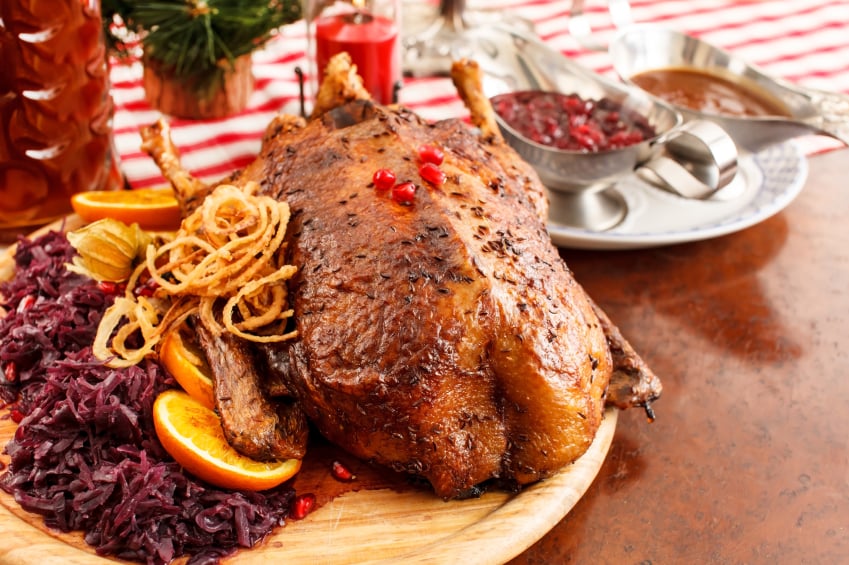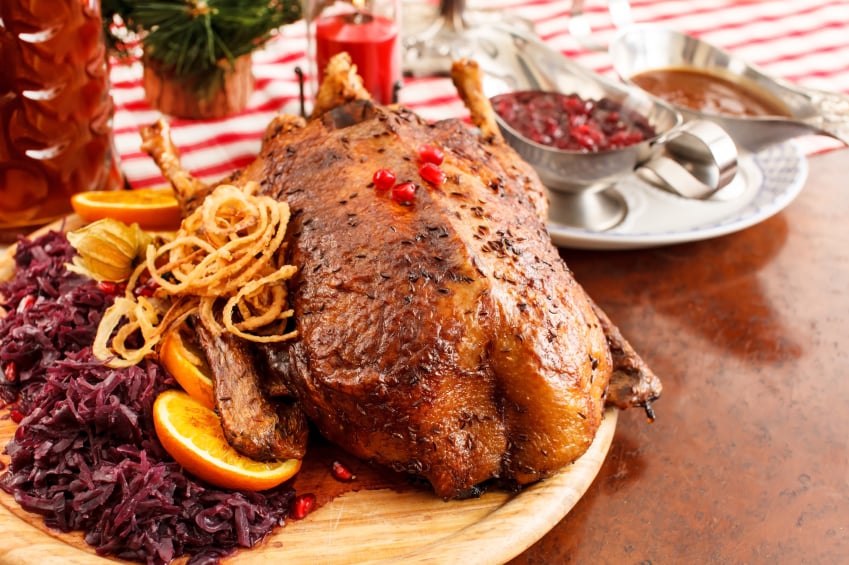 You don't need an exorbitant amount of spices and sauces in order to prepare an elegant Christmas roast. Using just four ingredients, you can make Gourmet's recipe for roast duck via Epicurious, which delivers big flavor with minimal seasonings. It yields 4 servings.
Ingredients:
1 (5- to 6- pound) Long Island duck
2 cups boiling hot water
1 tablespoon kosher salt
1 teaspoon black pepper
Directions: Put oven rack in middle position and preheat oven to 425 degrees Fahrenheit. If necessary, cut off wing tips with poultry shears or a sharp knife. Remove and discard excess fat from body cavity and neck, then rinse duck inside and out. Prick skin all over with a sharp fork. Fold neck skin under body, then put duck, breast side up, on a rack in a 13-by-9-by-3-inch roasting pan and pour boiling-hot water over duck. Cool duck, then pour out any water from cavity into pan. Pat duck dry inside and out, reserving water in pan, then rub duck inside and out with kosher salt and pepper.
Roast duck, breast side up, for 45 minutes, then remove from oven. Turn duck over using two wooden spoons, and roast 45 minutes more. Turn duck over again, tilting duck to drain any liquid from cavity into pan. Continue to roast duck until skin is brown and crisp, about 45 minutes more; the total roasting time will be about 2¼ hours. Tilt duck to drain any more liquid from cavity into pan. Transfer duck to a cutting board and let stand 15 minutes before carving. Discard liquid in roasting pan.
3. Balsamic Roasted Pork Loin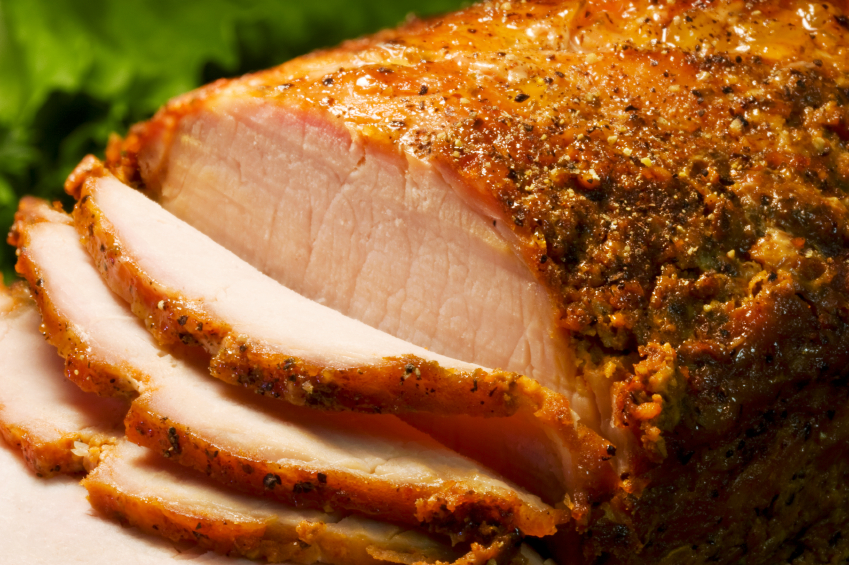 Steak seasoning, balsamic vinegar, and olive oil create a zesty pork loin that is perfect for Christmas dinner. If you'd like to use an easy, homemade rub to put on Allrecipes.com's pork loin, we recommend making Elana's Pantry's steak rub.
Ingredients:
2 tablespoons steak seasoning rub
½ cup balsamic vinegar
½ cup olive oil
2 pounds boneless pork loin roast
Directions: Dissolve steak seasoning in balsamic vinegar, then stir in olive oil. Place pork into a resealable plastic bag and pour marinade over top. Squeeze out air and seal bag; marinate 2 hours to overnight. Preheat oven to 350 degrees Fahrenheit. Place pork into a glass baking dish along with marinade. Bake in preheated oven, basting occasionally until the pork reaches an internal temperature of 145 degrees Fahrenheit, about 1 hour. Let the roast rest for 10 minutes before slicing and serving.
4. Roasted Brussels Sprouts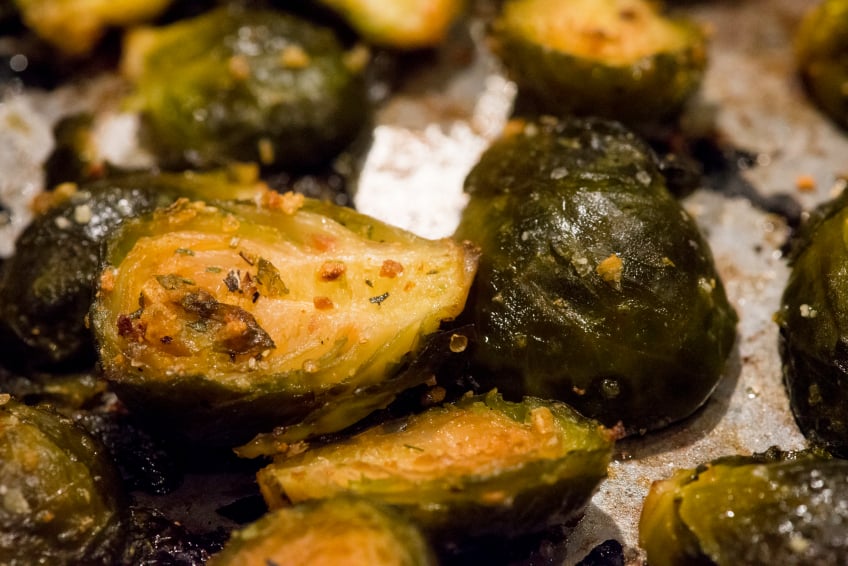 Olive oil and a few seasonings are all you need to make Food.com's roasted Brussels sprouts. Perfect to serve as a side dish at your holiday feast, this recipe will even win over guests who aren't fans of the crunchy cabbage. It yields 6 servings.
Ingredients:
1½ pounds Brussels sprouts
3 tablespoons olive oil
1½ to 1¾ teaspoons kosher salt
½ teaspoon lemon-pepper seasoning or ½ teaspoon ground black pepper
Directions: Preheat oven to 400 degrees Fahrenheit. Cut off the ends of the Brussels sprouts and pull off any yellow outer leaves. Mix them in a bowl with the olive oil, salt, and lemon-pepper seasoning. Transfer them to a sheet pan and roast for 35 to 40 minutes, until crisp outside and tender inside. Shake the pan from time to time to brown the Brussels sprouts evenly. Sprinkle with more kosher salt and serve hot.
5. Classic Green Bean Casserole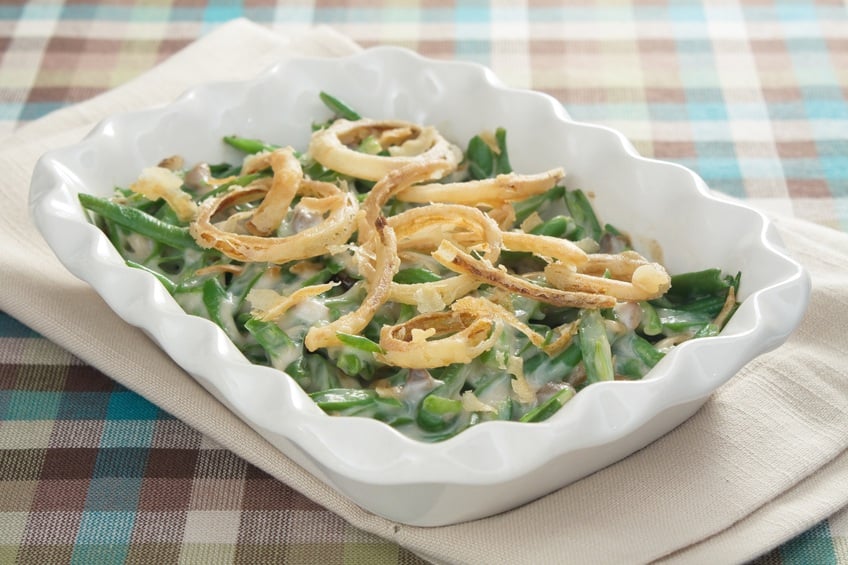 A green bean casserole is a quintessential Christmas dish, and Lifehack has perfected a wonderful four-ingredient version to prepare for the holidays. French-fried onions add the perfect amount of crunch, while mushroom soup adds creaminess to this must-serve side. This recipe will quickly become one of your holiday go-to's.
Ingredients:
 2 (14.5-ounce) cans French-style green beans, drained
1 (10.75-ounce) can cream of mushroom soup (condensed)
¼ cup milk
1 (2.8-ounce) can French-fried onions
Directions: Heat oven to 350 degrees Fahrenheit. Put green beans, milk, and soup in a 1½-quart glass baking dish or casserole. Bake for 20 to 25 minutes. Top your casserole with onions during the last 4 to 5 minutes of baking.
6. 4-Ingredient Christmas Cookies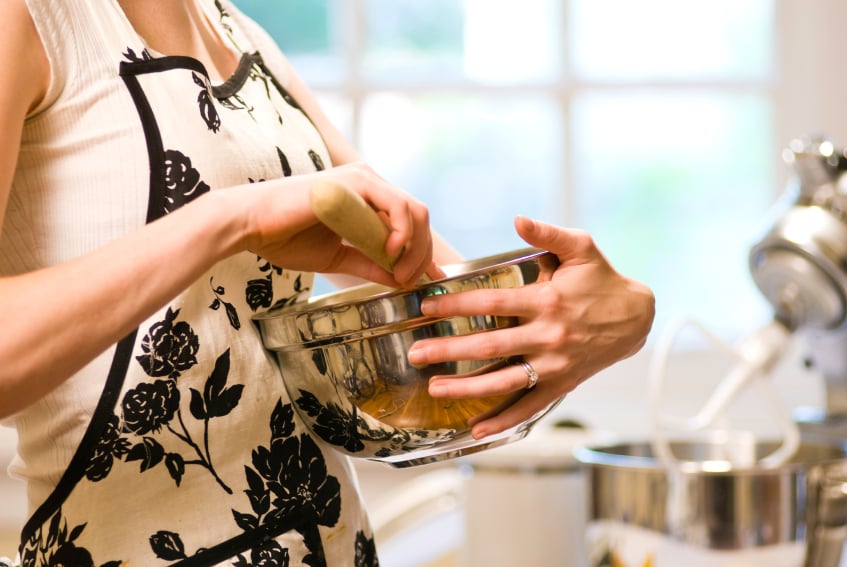 End your Christmas dinner on a sweet note by serving Your Cup of Cake's dessert dish, which consists of chocolate brownie cookies that are topped with a Hershey's Kiss. If you want cookies that have more of a cake-like texture, bake them for a bit longer. The recipe yields between 30 and 40 cookies.
Ingredients:
1 box devil's food cake mix
2 eggs
⅓ cup oil
30 to 40 chocolate kisses
Directions: Preheat oven to 350 degrees Fahrenheit. Line a few cookie sheets with parchment paper.
In a medium bowl, mix cake mix, eggs, and oil until combined. Using a small ice cream scoop, just smaller than 1 tablespoon, scoop portions of dough onto prepared sheets. Bake for 5 to 7 minutes. Let cool for about 2 minutes, then press a chocolate kiss into the center of each. Let cool completely, then serve.