Father's Day Favorites: The 6 Best Kitchen Tools for Chef Dad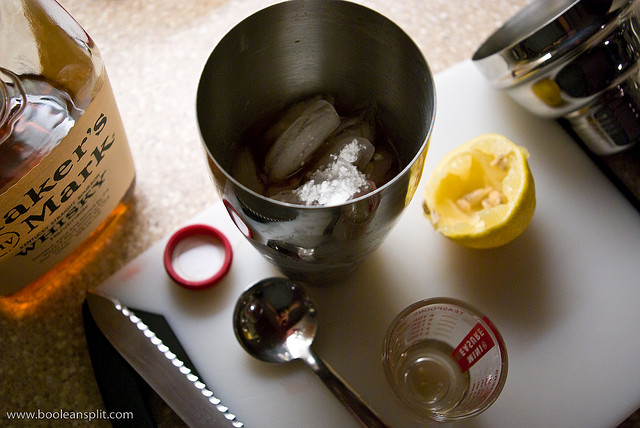 It's 2014. In many families, there's a man in the household who shares at least some of the kitchen duties — and his name is dad. With Father's Day coming up, lines are getting longer at places like Dick's Sporting Goods, Lowes Hardware, and Home Depot, but maybe what your dad needs most is something that can be stored in his kitchen. Instead of getting your old man just another golf club or power tool this year, consider buying him something that he can play with behind the stove or grill.
More and more, men are becoming forces to be reckoned with in the kitchen, and with a gift of a new gadget or kitchen appliance, you may get yourself off dinner duty for at least the next few months. So step away from the hardware store, buckle up, and grab your credit card. You're about to invest in a kitchen item that your dad will really love, because he deserves it.
1. Cocktail Shaker, Strainer, and Jigger
Toast to your dad with a gift-wrapped Cocktail Shaker, Strainer, and Jigger such as this one recently highlighted by Saveur.com. There's nothing your old man needs more than a tool that allows him to perfect the summer cocktail, and this item is just the ticket. Even if your dad isn't a pro in the kitchen, the art of the cocktail is an easy one to learn, and this gift could delicately nudge dad in the right direction. Trust us: a cocktail shaker is the gift that keeps on giving.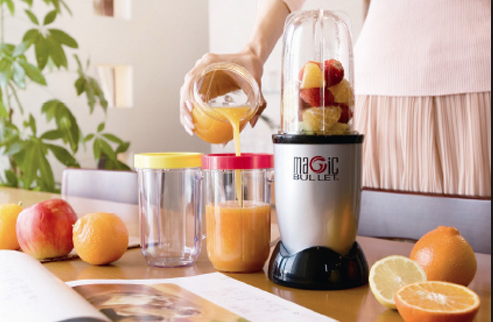 2. Magic Bullet Mini Blender
Or, if your father is more into the blender than the booze, consider getting him a Magic Bullet that will let him mix up all of his beverages, whether they're alcoholic or virgin. We know mini blenders aren't exactly glamorous, but they are still popular with many consumers, especially male ones, because they allow them to easily concoct protein shakes, smoothies, and other refreshing drinks. If your dad likes to drink his protein after a workout, gulp down a smoothie for breakfast, or make his cocktails via the blender, make his life a little easier by buying him one of these.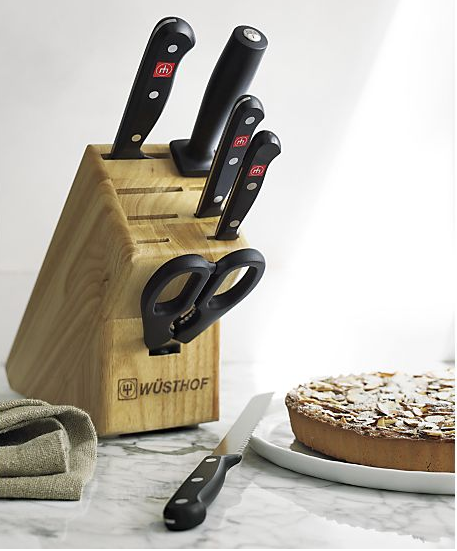 3. Wüsthof Gourmet 7-Piece Knife Set
Our next recommendation is this Wüsthof Gourmet 7-Piece Knife Set sold at Crate and Barrel. Since every chef needs good knives — and when that chef has testosterone — a good set is especially vital. This 7-piece gift from Crate and Barrel won't break the bank, but it's also not cheap, and that's because you get what you pay for when it comes to knives. The set is made up of a 3-inch paring knife, a 4.5-inch utility knife, a 6-inch chef's knife, a 6-inch bread knife, a sharpening steel, kitchen shears, and rubberwood knife block. What more could your dad possibly ask for?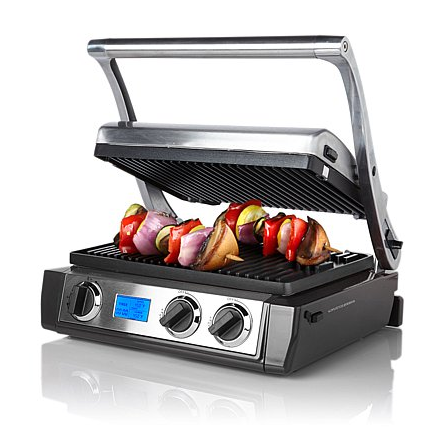 4. Wolfgang Puck 5-in-1 Grill
Do we even need an explanation for this next one? Two words: grilling season — and your dad needs a portable grill. Buy him this one from HSN.com and you won't be sorry. Costing you only $99.95, you'll be getting dad a grill and a griddle all packed in one appliance, and you'll be saving yourself from clean-up duty when you're in the mood to fry some eggs or grill some burgers, but don't have the time or energy to fire up the big outdoor grill. These portable grates will save you time, money, and patience.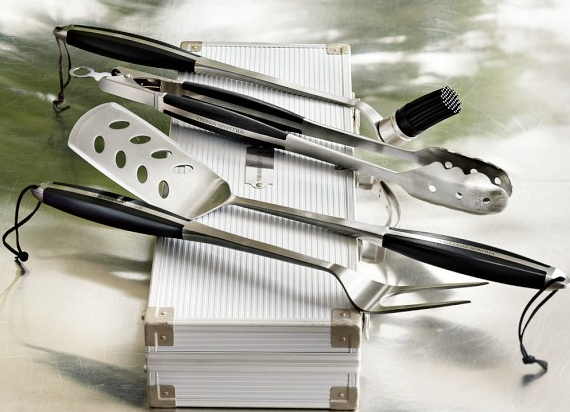 5. BBQ Tool Set
Speaking of the big outdoor grill, when you do muster up the energy to fire it up, arm your father with this gorgeous BBQ tool set from Williams-Sonoma. You'll really be the family favorite after this holiday. Believe it or not: durable grilling tools are necessary for effective grilling, and this set is the perfect one to strike dad's craving to cook. If you go the cheap route when you invest in your tools, you'll taste the difference, and this splurge is certainly one indulgence you'll be enjoying night after night.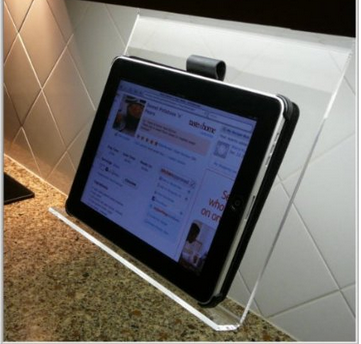 6. Kitchen iPad Rack
For the grand finale: a Kitchen iPad Rack for dad, preserving everyone's sanity one Father's Day gift at a time. Whether we want to believe it or not, when it comes to cooking, (most) cookbooks are out, and electronic devices are in. More and more people are reading recipes off their iPhones, iPads, and other tablet devices, and while that's all fine and dandy, it's no secret that it's harder to see and read the recipe when you're following along on a screen. Instead of watching Dad get his greasy fingers all over his iPad, buy him this rack from Amazon that will hold his device up so that he can see it, and keep it off the counter. The rack definitely won't break the bank, and it'll keep dad from breaking his 'pad.
More From Wall St. Cheat Sheet: