Go Nuts for These 7 Astounding Almond Recipes
Almonds are a high-fat superfood that have been shown to lower bad cholesterol and reduce the risk of heart disease, heart attack, and diabetes while providing a healthy dose of vitamin E and manganese, according to WebMD. An easy way to get all of those benefits without munching on them by the handful is to include almonds in your daily meals. Whether you're looking for a dish that's sweet, savory, rich, or creamy, there is a recipe here for everyone. Keep reading to discover the 7 amazing almond dishes we've compiled for you.
1. Orange-Almond Breakfast Bake
Thanks to the refrigerated sweet rolls, Pillsbury's orange-almond twists are extremely easy to make. This recipe, which yields 8 servings, is an oh-so-sweet way to start your day.
Ingredients:
Rolls
1 egg
¼ cup fat-free orange creme yogurt
1 can (13.9 ounces) refrigerated orange flavor sweet rolls with icing (8 rolls)
Sauce
Icing from can of sweet rolls
2 tablespoons butter
1 tablespoon orange juice
½ teaspoon almond extract
¼ cup sweet orange marmalade
¼ cup sliced almonds
Directions: Heat oven to 400 degrees Fahrenheit. Spray bottom only of 13-by-9-inch (3-quart) glass baking dish with nonstick cooking spray. In small bowl, beat egg with fork or wire whisk; stir in yogurt until smooth. Unroll dough on cutting board. Set icing aside. Cut each strip in half crosswise. Dip each strip completely in egg mixture, then twist 2 or 3 times; place in baking dish.
Bake 10 to 15 minutes or until golden brown. Meanwhile, in 1-quart saucepan, heat icing, butter, orange juice, almond extract, and marmalade to boiling over medium heat. Reduce heat to medium low; cook 2 to 3 minutes, stirring occasionally, until slightly thickened and shiny. Remove from heat; stir in almonds. Loosen rolls from baking dish with spatula. Drizzle with sauce; serve immediately.
2. Cranberry-Almond Chicken Salad
Lunch just got a whole lot tastier with Southern Living's chicken salad. A touch of freshly squeezed lemon combined with mayo ensures each bite is light, refreshing, and tasty. The recipe yields 6 servings.
Ingredients:
⅔ cup slivered almonds
3 cups chopped cooked chicken
¾ cup sweetened dried cranberries
2 celery ribs, diced
½ small sweet onion, diced
¾ cup mayonnaise
1 tablespoon Greek seasoning
2 tablespoons fresh lemon juice
Directions: Preheat oven to 350 degrees Fahrenheit. Bake almonds in a single layer in a shallow pan for 5 to 7 minutes or until lightly toasted and fragrant. Cool completely in pan on a wire rack, about 15 minutes. Stir together almonds, chicken, dried cranberries, and remaining ingredients; serve immediately, or cover and chill up to 24 hours.
3. Pasta With Tomato and Almond Pesto 
Almonds, tomatoes, basil, garlic, pepperoncini, salt, red pepper flakes, and olive oil create a rich pesto for the pasta of your choice. Food.com's easy-to-prepare recipe yields 4 to 6 servings.
Ingredients:
¼ cup slivered almonds
12 ounces cherry tomatoes (about 2 ½ cups)
½ cup fresh basil leaf
1 medium garlic clove, minced (about 1 teaspoon)
1 small pepperoncini pepper, stemmed, seeded, and minced (hot peppers in vinegar)
Table salt
1 pinch red pepper flakes (optional)
⅓ cup extra virgin olive oil
1 pound pasta, preferably linguine
1 ounce Parmesan cheese, grated (about ½ cup)
Directions: A half teaspoon of red wine vinegar and ¼ teaspoon of red pepper flakes can be substituted for the pepperoncini. If you don't have a food processor, a blender may be substituted. Pulse ingredients until roughly chopped, then proceed with the recipe, reducing processing times by half. Toast almonds in small skillet over medium heat, stirring frequently, until pale golden and fragrant, 2 to 4 minutes. Cool almonds to room temperature.
Process cooled almonds, tomatoes, basil, garlic, pepperoncini, 1 teaspoon salt, and red pepper flakes in food processor until smooth, about 1 minute. Scrape down sides of bowl with rubber spatula. With machine running, slowly drizzle in oil, about 30 seconds. Meanwhile, bring 4 quarts water to boil in large pot. Add pasta and 1 tablespoon salt and cook until al dente. Reserve ½ cup cooking water; drain pasta and transfer back to cooking pot. Add pesto and ½ cup Parmesan to cooked pasta.
4. Grilled Skirt Steak with Almond Sauce
Almond sauce paired with cumin and pepper-seasoned steak creates a mouthwatering dinner delicacy. Joy of Kosher with Jamie Geller's recipe is an effortless way to create a five-star dinner. Feel free to use any leftover almond sauce as a side to other meats or veggies.
Ingredients:
1 ounce ancho chiles
Boiling water
2 large garlic cloves
¼ cup toasted almonds
2 tablespoons almond butter
1 tablespoon balsamic vinegar
1 tablespoon extra virgin olive oil, plus more for the pan
Cumin and freshly ground black pepper
2 pounds skirt steak
Directions: In a heatproof bowl, cover the anchos with boiling water and let stand for 15 minutes. Drain the chiles and take off the stems and seeds; coarsely chop. In a food processor, pulse the chiles and garlic a few times. Add the toasted almonds, almond butter, vinegar, and ¼ cup warm water.  Process until it is a coarse paste, stream in olive oil, and add more hot water until desired consistency. Preheat the broiler or a grill. Sprinkle steaks generously with cumin and black pepper. Grill or broil for about 3 minutes per side. Let the steak rest and then thin slice across the grain serve with sauce.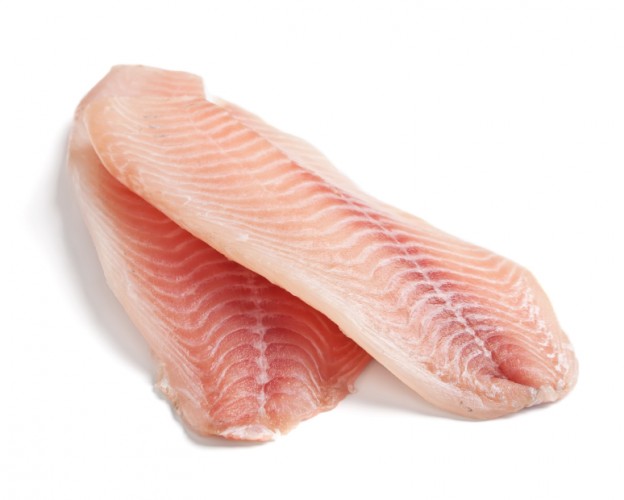 5. Dijon Almond Crusted Tilapia
Running to the Kitchen's almond-crusted tilapia recipe uses mustard, almonds, and paprika to transform a boring fish into a dish that is bursting with zesty flavors. This easy, five-ingredient recipe yields 2 servings.
Ingredients:
2 filets of tilapia (about 1 pound)
⅓ cup whole almonds
About ¼ cup Dijon mustard
1 teaspoon smoked paprika
Salt and pepper
Coconut oil for pan-frying
Directions: Place almonds in a food processor and process until finely chopped, about 20 seconds. Transfer chopped almonds to a shallow dish. Add paprika and mix together. Season the tilapia filets generously with salt and pepper. Spread mustard on both sides of the filet and then transfer to the almond mixture to coat both sides.
Heat coconut oil in a skillet over medium heat. Once hot, place the filets in the skillet and cook for about 3 minutes per side or until the fish is cooked through. Exterior should be browned and crispy but not burnt. Serve warm and garnish with parsley or lemon.
6. Spaghetti with Bottarga and Almond Bread Crumbs
The almond bread crumbs give this Food & Wine recipe via Delish a crunchy texture, which contrasts well with the bottarga. The recipe yields 8 servings.
Ingredients:
½ cup (large) salt-packed capers
1 cup whole blanched almonds
1 ½ cups coarse fresh bread crumbs
¼ cup finely chopped parsley
4 tablespoon unsalted butter
¾ cup extra-virgin olive oil
2 tablespoons extra-virgin olive oil
1 tablespoon crushed red pepper
1 ½ ounces (¾ cup) bottarga, preferably mullet, finely grated
1 pound spaghetti
Directions: Soak the capers in a bowl of cold water for 1 hour. Drain and finely chop the capers. Meanwhile, preheat the oven to 350 degrees Fahrenheit. Toast the almonds on a baking sheet for 10 minutes, until golden brown. Let the almonds cool, then coarsely chop them; transfer to a food processor and finely grind. Spread the bread crumbs on the baking sheet and toast in the oven until crisp. Let cool, then toss with the almonds and parsley.
In a large pot, melt the butter in ½ cup plus 2 tablespoons of the oil. Add the capers, crushed red pepper, and half of the bottarga and cook over moderate heat until sizzling, about 5 minutes. Remove from the heat. In another large pot of boiling salted water, cook the spaghetti, stirring, until al dente. Drain the spaghetti, reserving ¾ cup of the pasta cooking water. Add the pasta to the bottarga sauce. Stir in the reserved cooking water, 2 tablespoons at a time, until the pasta is coated with a rich sauce.
Scatter ¼ of the bread crumb mixture in a large, shallow bowl. Top with ⅓ of the pasta. Repeat the layering twice more, ending with the bread crumb mixture. Sprinkle the remaining bottarga over the pasta and drizzle with the remaining ¼ cup of olive oil. Serve right away.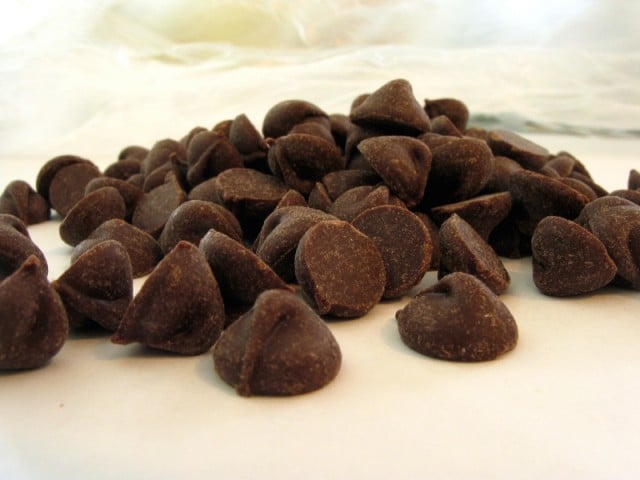 7. Toasted Almond Chocolate Chip Cookies
Prepare for perfectly textured cookies that combine caramelized, chocolate, and nutty flavors to create one absolutely delicious dessert. After making The Kitchn's recipe, which yields 20 cookies, you'll never want to settle for a regular chocolate chip cookie again.
Ingredients:
½ cup almonds
⅓ cup, plus 2 tablespoons unsalted butter
½ cup (3 ½ ounces) granulated sugar
⅓ cup (2 ½ ounces) light brown sugar, packed
¼ teaspoon salt
1 teaspoon vanilla extract
1 large egg
½ teaspoon baking powder
¼ teaspoon baking soda
1 ½ cups (6 ¾ ounces) all-purpose flour
½ cup semisweet chocolate chips
Directions: Preheat oven to 350 degrees Fahrenheit. Line two cookie sheets with baking paper. Place the almonds in a dry skillet over a medium heat. Stirring often, toast for 2 to 3 minutes, until fragrant. Tip out onto a chopping board and leave to cool. In the same skillet, melt the butter over low heat until just melted. Pour into a medium bowl and add the sugar, salt, and vanilla extract.
Stir well to combine, then add the egg and beat it in quickly. Sift in the flour, baking powder, and baking soda, then stir until a few floury patches remain in the dough. Touch the dough to test the temperature; if it is warm, pop it into the fridge for a few minutes to cool it down. Roughly chop the toasted almonds.
Add the chopped almonds and chocolate chips to the bowl and gently stir into the dough. Roll heaping tablespoons of dough into balls. Place onto a lined cookie sheet spaced about 2 inches apart. Bake for 7 to 10 minutes, until golden around the edges with a soft center. Let the cookies sit on the tray for a minute then transfer to a wire rack to cool completely.
More from Life Cheat Sheet: