6 Throwback Dessert Recipes Full of Sweet Flavors
Baking has certainly evolved from when our grandparents were feeding us sweets, as those desserts were often more heavy handed on the condensed milk, Crisco, graham cracker crumbs, and sour cream. But most of the time, their food tasted just as good as ours now, and it's time we pay tribute to them and remember some of our favorite desserts that they mastered. If you're feeling nostalgic, try your hand at these six old-fashioned dessert recipes we've rounded up from around the Internet. Feed them to your grandparents, feed them to your kids — everyone will enjoy the sugar and butter that play a starring role in many of these recipes. You'll be reminded that you're never too old or too young to enjoy dessert.
1. No-Bake Rocky Road Bars
First up is Eat Live Run's No-Bake Rocky Road Bars: Say hello to evaporated milk and graham cracker crumbs. Everyone has tried Rocky Road ice cream, but have you tried Rocky Road bars? If your answer is no, you have to try your hand at this recipe that only requires six ingredients. Pull out your supplies and get ready to taste the memory of the sugary sweet treats your grandma baked for you in her kitchen. Nothing tastes as good as nostalgia.
Ingredients:
4 cups graham cracker crumbs
2 cups miniature marshmallows
1 cup chopped nuts
1 cup powdered sugar
1 (12-ounce) bag semisweet chocolate chips
¾ cup evaporated milk
Directions: Mix together the graham cracker crumbs, marshmallows, nuts, and powered sugar in a large bowl. Melt the chocolate chips in the microwave, stirring every 30 seconds until smooth. Add the evaporated milk to the chocolate and stir until smooth and incorporated. Pour chocolate over graham cracker-marshmallow mixture and toss until well combined.
Press mixture into a well-greased 9-inch pan and pat down (easiest to do with wet hands!). Place in fridge until firm (about 1 hour). Dust with powdered sugar and slice into squares.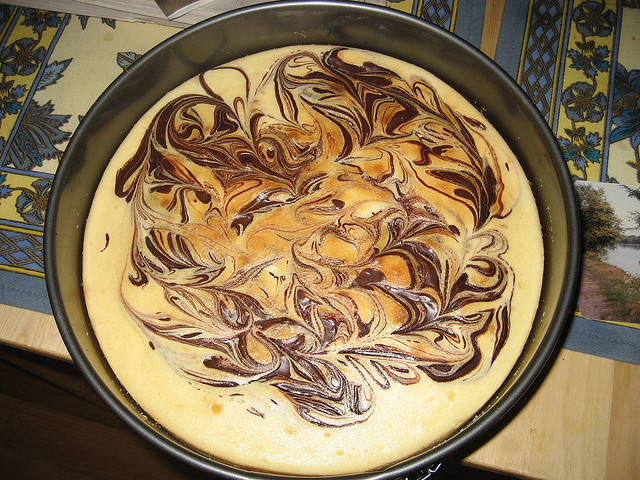 2. Chocolate Peanut Butter Cup Ice Box Pie
This Chocolate Peanut Butter Cup Ice Box Pie from Bake or Break is next, because we couldn't round up a throwback desserts list without including an ice box pie. Ice box pies were originally named after the ice box they were kept cool in, back when some had no electricity or refrigerators, so people had to resort to ice boxes to keep certain perishable food items cold.
Anyway, back to the dessert: This pie proves that time cannot change the incontestable combination that is chocolate and peanut butter. This pie only requires 10 minutes of baking time to make the crust, and then it's ice box time. For an even quicker dessert that's no-bake, use a pre-made graham cracker crust — but before you take any shortcuts, make sure you ask yourself: What would Grandma do?
Ingredients:
For the crust
2 cups graham cracker crumbs
⅓ cup granulated sugar
3 tablespoons creamy peanut butter
2 tablespoons unsalted butter, melted
1-3 tablespoons water
For the filling
8 ounces cream cheese, softened
½ cup granulated sugar
1 teaspoon vanilla extract
¼ cup milk
¼ cup unsweetened cocoa powder
1 cup heavy whipping cream
4 ounces peanut butter cups, chopped, plus more for garnish
Directions: To make the crust, preheat oven to 350 degrees Fahrenheit. Lightly grease a 9-inch pie plate. Combine graham cracker crumbs, sugar, peanut butter, and butter until combined. Add water, 1 tablespoon at a time, until mixture holds together when pinched. Press mixture into bottom and up sides of prepared pan. Bake 10 minutes or until edges of crust are lightly browned.
To make the filling, using an electric mixer on medium speed, beat cream cheese and sugar until fluffy. Mix in vanilla. Add milk in three portions, alternating with cocoa powder, and mix until combined. Begin and end with milk. In a large bowl, beat whipping cream with a whisk or with an electric mixer with the whisk attachment. Whisk until soft peaks form. Gently fold whipped cream into chocolate mixture. Gently stir in chopped peanut butter cups. Transfer filling to pie crust. Spread evenly and smooth top. Garnish with peanut butter cups. Refrigerate at least 6 hours. Alternately, place in freezer for at least 4 hours.
3. French Silk Pie
Speaking of pie, here's another one from The Kitchn. French Silk Pie will never get old, and that's why it's high time you recreate it in your kitchen. There's nothing better than sinking your fork into a mountain of chocolate mousse piled onto a pie crust, and considering bakers have been making this delicacy for generations, it's safe to say that this dessert continues to be well received.
Ingredients:
1 (9-inch) pie crust, cooked and cooled
4 ounces good quality bittersweet chocolate
1 teaspoon pure vanilla extract
¼ teaspoon espresso powder (optional)
1 cup cold heavy cream
1½ sticks (6 ounces) unsalted butter, at room temperature
1 cup sugar
3 large organic or free-range eggs, pasteurized if desired
additional whipped cream, for topping
Directions: Heat the chocolate in a microwave on medium power (about 45-90 seconds) or over the stovetop on medium-low until melted. Whisk in the vanilla and espresso powder, if using, and set aside to cool. In a medium bowl, beat the heavy cream with an electric mixer on high speed until stiff peaks form, 2-3 minutes. Cover and refrigerate until needed.
In the bowl of a stand mixer fitted with a paddle attachment, beat the butter on medium speed for one minute. Add the sugar and continue beating until light and fluffy, about 3-5 minutes. Add the cooled chocolate to the butter-sugar mixture and beat until incorporated.
Add 2 eggs and beat on medium speed for 3 minutes. Add the remaining egg and beat for another 3 minutes until the mixture is silky and smooth. Fold the chilled whipped cream into the chocolate filling until no visible white streaks remain. Pour the filling into the prepared pie crust and smooth with an offset spatula. Refrigerate for a minimum of 2 hours, but preferably overnight. Decorate the pie with freshly whipped cream or dollop a spoonful onto each slice.
4. Raspberry Jello Salad
Next up is Raspberry Jello Salad from Food.com, and somehow, we imagine that you saw this one coming. Grandparents are notorious for serving up gelatin-starring desserts for their after-dinner treats. Jello has very few calories, and one serving of this dessert only put you back 185 big ones. That's nothing compared to the calorie counts for the other desserts on this list, but we won't even go there.
Regardless of nutritional value, make sure you make this Raspberry Jello Salad next time your grandma comes to town. She'll be proud that you're carrying on her traditions, and you'll be proud that you're now the one doing the baking.
Ingredients:
1 (8-ounce) can crushed pineapple
1 (6-ounce) box raspberry Jell-O gelatin
1 cup cold water
1 (21-ounce) can raspberry pie filling
1 (8-ounce) package cream cheese, slightly softened
1 cup sour cream
½ cup powdered sugar
Directions: Add pineapple and enough water to make 2 cups to a saucepan and heat to boil. Pour over jello and stir until dissolved. Add cold water and pie filling. Stir well. Chill until set in a 9-by-12-inch dish. Whip cream cheese until smooth. Add sour cream and powdered sugar and mix until creamy. Spread on jello. Sprinkle with chopped walnuts and/or fresh raspberries. Refrigerate until ready to serve.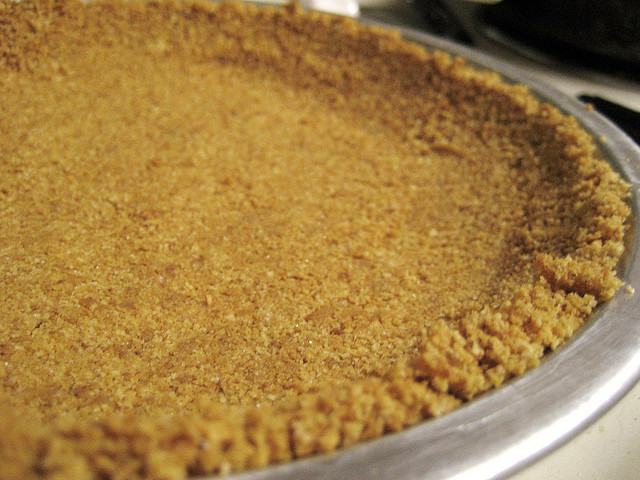 5. Graham Cracker Torte
Going back to graham cracker crumbs, we come to this Graham Cracker Torte from Just a Pinch. The combination of meringue and custard is a match that never goes out of style, so round up your ingredients and get baking. Most of the things you need you'll already find in your baking staples pantry — the only thing you might need to go to the store for are your graham crackers.
Ingredients:
22 graham crackers, crushed (the whole cracker)
1 teaspoon cinnamon, ground
¼ clove melted butter or margarine
2 cups whole milk
½ cups sugar
2 tablespoons (heaping) flour
3 egg yolks; reserve whites
½ teaspoon vanilla
5 tablespoons (additional) sugar
Directions: Preheat oven to 350 degrees Fahrenheit. Mix the crushed graham crackers with the cinnamon and set aside ¼ cup of the mixture. Add the melted butter to the rest of the mixture and spread in a greased 9-by-13-inch pan. Bake 10 minutes.
For custard filling, cook the milk, ½ cup sugar, flour, and egg yolks in a heavy saucepan or double boiler until thick, stirring constantly. Remove from heat and add vanilla. Stir until mixed. Pour filling into baked crust.
For meringue topping, beat egg whites with the 5 tablespoons of sugar until stiff. Add a dash of vanilla, if desired. Spread meringue topping over the custard filling, then sprinkle the reserved graham cracker mixture over the top and bake for 20 minutes. Chill overnight. Serve with whipped cream.
6. Grandma's Favorite Peach Cobbler
Ending on a sweet note, we're encouraging you to try your hand at Grandma's Favorite Peach Cobber from Recipe Lion. Cobbler is a cinch to make, and doesn't require as much skill as a regular lattice pie. Bonus: It usually tastes even better thanks to its extra crust. Welcome the sunny season with this sweet treat, and you'll easily become the new favorite grandchild.
Ingredients:
½ cup margarine
1 cup milk
1 cup sugar
1 cup Bisquick mix
1 teaspoon vanilla or almond extract
1 large can sliced peaches, undrained
Directions: Heat oven to 350 degrees Fahrenheit. Melt butter in 11-by-13-inch pan. Mix milk, sugar, Bisquick mix, and extract together. Remove pan from oven and pour melted margarine into milk mixture. Pour peaches and juice into pan, cutting up slices if desired; pour milk mixture over peaches. Place in oven and bake about 45-60 minutes, until golden brown. Serve with Cool Whip or ice cream.
More from Life Cheat Sheet: