Easy Ways to Make a Delicious Grilled Cheese Sandwich
There are countless delightful methods for whipping up a grilled cheese to your liking. Chances are you have a few grilled cheese tricks up your sleeve — veggies, meats, spreads, or other customizations. But you can still fall into a rut. To help you keep things fresh, we've scoured the internet to find you six of the most decadent and delectable grilled cheese preparations out there.
1. Balsamic Broccoli and Red Pepper Grilled Cheese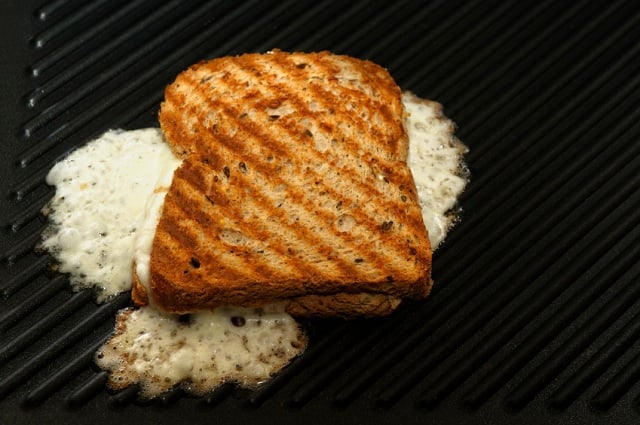 Tender, caramelized roasted vegetables make a superb complement to the tantalizingly gooey cheddar in this veggie-stuffed grilled cheese from Cookie and Kate. Broccoli is enhanced with tart and tangy balsamic vinegar, while Dijon mustard helps to round out the meal's zesty flavors. For best results, serve the sandwich on sourdough bread. This recipe requires about 40 minutes in the kitchen and yields 4 sandwiches.
Ingredients:
Roasted vegetables
1 pound broccoli, or 8 ounces broccoli florets
1 red bell pepper
1 small yellow onion
2 tablespoons olive oil
2 tablespoons balsamic vinegar
¼ teaspoon salt
Pinch red pepper flakes (optional)
Freshly ground black pepper, to taste
Sandwiches
8 slices quality whole grain bread, preferably sourdough
8 ounces shredded cheddar cheese
1 to 2 teaspoons Dijon mustard
1 or more tablespoons butter
Head to Cookie and Kate for the full recipe. 
2. Gouda, Onion, and Maple-Whiskey Bacon Grilled Cheese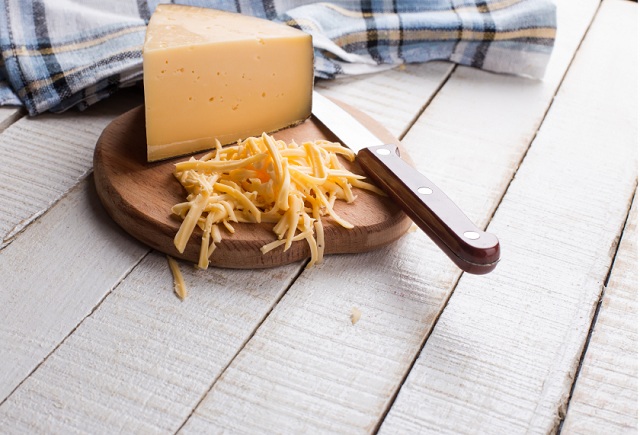 You'll never eat a plain grilled cheese again after you've tried this over-the-top sandwich from Olivia's Cuisine. The sandwich weds creamy Gouda, sweet caramelized onions, and intensely flavorful maple-whiskey bacon strips. The recipe takes 40 minutes to complete.
Ingredients:
8 slices of bacon
1 tablespoon good quality whiskey
2 tablespoons good quality maple syrup
1 tablespoon brown sugar
8 tablespoons (1 stick) salted butter at room temperature, divided
1 large onion, thinly sliced
Salt and pepper to taste
⅓ cup mayonnaise
4 tablespoons grainy Dijon mustard
6 ounces Gouda, grated manually or in a food processor
8 slices sandwich bread of your preference
Head to Olivia's Cuisine for the full recipe. 
3. Fried Egg Grilled Cheese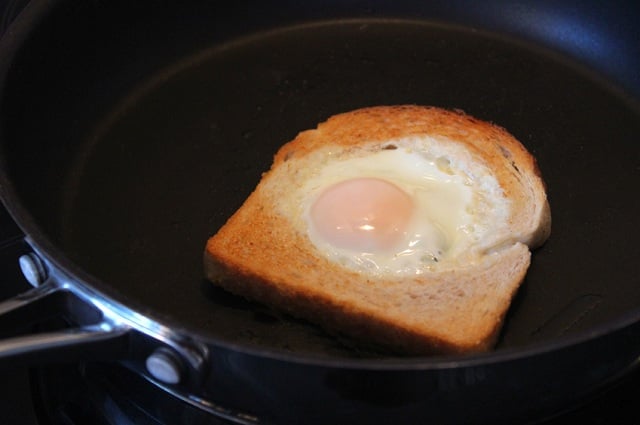 For a decadently cheesy dish to eat any time of day, you can't go wrong with this fried egg grilled cheese from Kirbie's Cravings. Melted Monterey Jack cheese, crispy spinach leaves, bacon, and egg-in-the-hole toast are united to satisfy all of your savory cravings. The recipe yields 3 servings of this sensationally warm and gooey meal.
Ingredients:
6 slices of French or sourdough bread
9 leaves of spinach
6 slices of bacon
6 slices of Monterey Jack or provolone cheese
3 tablespoons of butter, softened
Head to Kirbie's Cravings for the full recipe. 
4. Spinach Artichoke Grilled Cheese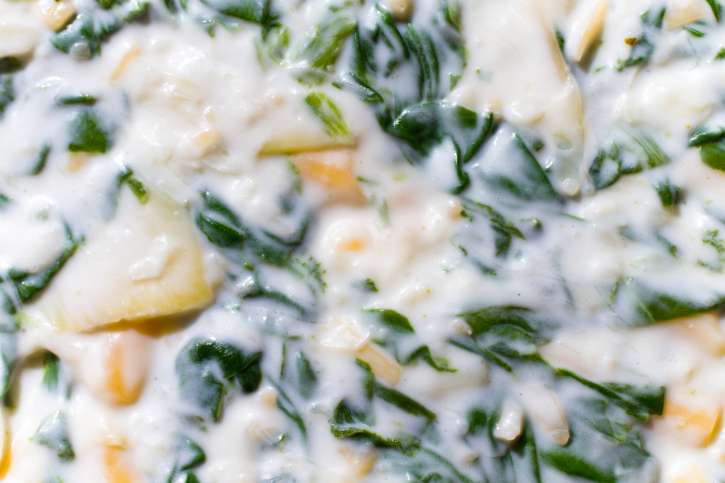 Noming Thru Life shares a favorite recipe for a supremely sophisticated grilled cheese. In this dish, wilted spinach, savory garlic, and distinctive artichoke are wrapped in a rich Greek yogurt (or sour cream, depending on preference) sauce. The tangy spinach-artichoke element is offset by melted mozzarella and Parmesan cheeses. We guarantee that no friend or family member will be able to resist this spinach artichoke grilled cheese! The recipe yields 2 sandwiches.
Ingredients:
1 tablespoon butter
1 to 2 cloves garlic, pressed
5 to 6 ounces fresh baby spinach
3 canned artichoke hearts, rinsed and chopped
2 tablespoons Greek yogurt or sour cream
4 slices of multigrain bread
1 cup shredded mozzarella
1 to 2 tablespoons Parmesan cheese
Head to Noming Thru Life for the full recipe. 
5. Nutella, Bacon, and Brie Grilled Cheese
If sweet and savory eats are to your liking, you'll go crazy for this Nutella, bacon, and Brie grilled cheese from Treats And Eats. As the sandwich cooks, Brie cheese melts down the sides, intermingling with the sweet chocolate-hazelnut Nutella. Salty bacon strips bring the dish to an exceptional finish, resulting in one of the most jaw-droppingly tasty sandwiches you'll ever try. The recipe yields 1 sandwich.
Ingredients:
2 slices of your favorite grilled cheese bread
Nutella (amount will depend on size of bread)
Brie (amount will depend on size of bread)
2 slices of cooked bacon
Softened butter
Head to Treats And Eats for the full recipe. 
6. Buffalo Chicken Popper and Bacon Grilled Cheese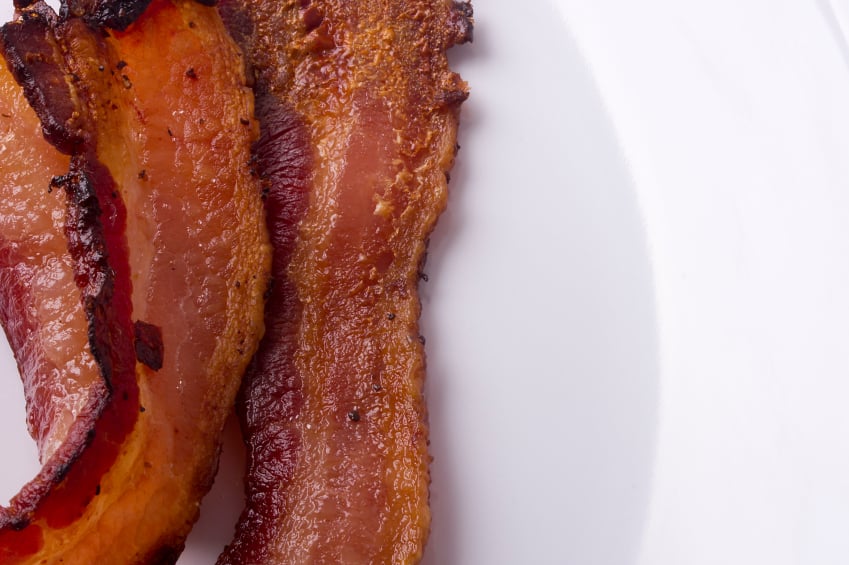 When it comes to truly crave-worthy concoctions, Half Baked Harvest always seems to come through with a winner. Blogger Tieghan Gerard's mouthwatering twist will send you straight to grilled cheese nirvana. For best results, use Gerard's homemade buffalo sauce recipe, consisting of ½ cup Frank's Hot Sauce, ¼ to ½ cup melted, salted butter, and ½ teaspoon seasoned salt. This recipe takes 45 minutes to complete and yields 4 servings, plus extra buffalo chicken.
Ingredients:
Buffalo chicken
1 pound boneless skinless chicken breast tenders
2 eggs
1 cup self rising flour
Canola oil, for frying
1 cup buffalo sauce
Grilled cheese
6 jalapeños
4 to 6 ounces cream cheese, softened
4 green onions, finely chopped
⅓ cup cilantro, chopped
1 clove garlic, minced or grated
4 ounces sharp cheddar cheese, sliced
6 slices cooked bacon
4 ounces blue cheese, crumbled
4 slices thick cut bread
Butter, for bread
Ranch and french fries, for serving
Head to Half Baked Harvest for the full recipe.