Grocery Stores Growing Stale? Consumers Turn to Target, Wal-Mart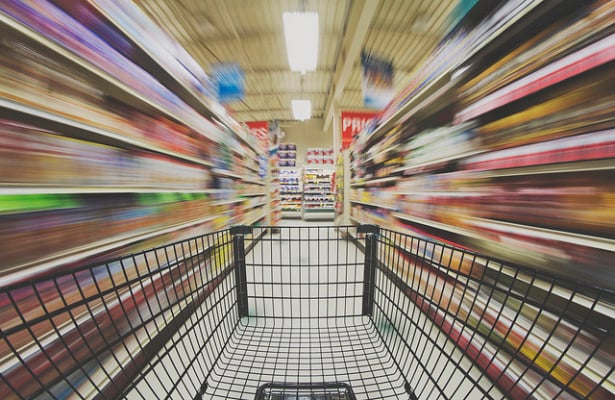 Most consumers associate grocery shopping with traditional stores like Kroger (NYSE:KR), Safeway (NYSE:SWY), Whole Foods (NYSE:WFM), and Trader Joe's. That's where it seems you'd find most people picking up their produce, microwaveable meals, canned goods, and freshly prepared meals. But a new study published by retail design firm King Retail Solutions, highlighted by Forbes, proves that the times they are a changin', and the aforementioned grocery store connection is no longer so.
Its findings show that more and more shoppers are now picking up their weekly food necessities at big-box stores like Wal-Mart (NYSE:WMT) and Target (NYSE:TGT), along with dollar stores and pharmacy chains including Walgreen (NYSE:WAG) and CVS (NYSE:CVS).
According to Forbes, KRS surveyed more than 1,200 shoppers and found that 77 percent of the respondents — millenials, gen Xers, and baby boomers — bought groceries from a non-grocer in 2013, and 96 percent of them expected to continue that practice in 2014. KRS noted a trend that the wealthier the shopper, the more likely he or she is to buy groceries from Target, Wal-Mart, or other non-grocers, while those making less money show a slightly smaller probability of looking outside of the grocery sector for food.
KRS says that in the past 12 months, 83 percent of those making more than $150,000 reported having shopped for groceries at a big-box store, convenience store, or the like, while on the other side of the spectrum, 73 percent of those making less than $25,000 ventured away from places like Safeway and Kroger to make their food purchases.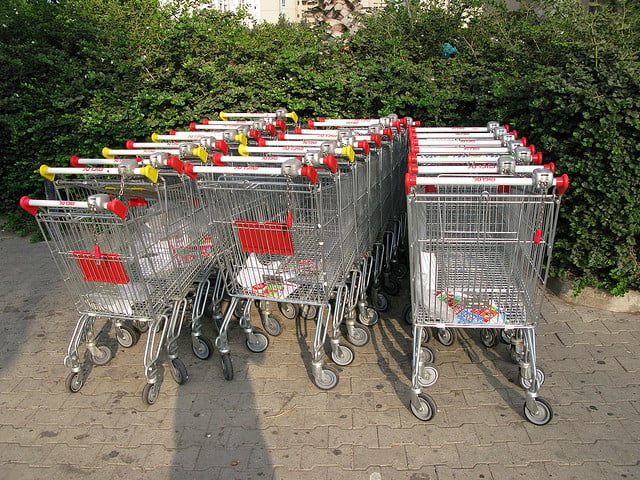 Forbes reports that according to KRS, the top-three factors that go into a consumer's grocery shopping decision are price, convenience, and quality, with quality ranked third.
Thanks to an upsurge in news coverage for places like Whole Foods, Trader Joe's, and teeming farmers markets, one might be surprised to hear that quality still ranks so low on consumers' list of motivating factors, but the researchers maintained that the only shoppers who ranked quality ahead of convenience were the baby boomers making more, between $50,000 and $100,000, and living in rural areas. KRS suggested that this segment stuck out because it is the one most far removed from time constraints and tight budgets.
So people are shopping more at Target and Wal-Mart. That's pretty believable, considering shoppers' carts are often loaded with groceries, especially now that the big-box retailers are bolstering their produce efforts, but don't forget that KRS's study also highlights places like Walgreens, CVS, the Dollar Tree (NYSE:DLTR), and 7-Eleven as companies that made the list of 10 most popular non-traditional grocery stores. Though Target and Wal-Mart rank first, Walgreens and CVS appear on the list next, followed by Costco (NASDAQ:COST), and then Dollar General (NYSE:DG). Dollar Tree, 7-Eleven, and Kmart (NASDAQ:SHLD) round out the list.
The survey doesn't exactly paint an encouraging picture for traditional grocers, but it does offer optimistic news for retailers that are struggling with their overall business. If shoppers truly are making many of their food purchases in these stores, it would be beneficial for them to bolster their offerings and hopefully reap the fruits of their labor.
More From Wall St. Cheat Sheet: