Halloween-Edition Treats: Will You Try These 6 Ghoulish Goodies?
Halloween is swiftly approaching, and there's no better time of year than this to indulge in all the sweet treats we can. Rather than sticking with your usual year-round indulgences, try digging into a few of the special limited-edition Halloween foods and drinks you can get throughout the month of October. Cereals, sodas, candies, and more are hitting store shelves now — so get out there and stock up for your year's worth!
These 6 Halloween-themed surprises are currently on grocery store shelves waiting to be devoured. Check them out to see how they match up to your usual selections — if you dare, that is!
1. Candy Corn Pebbles
This limited-edition Candy Corn Pebbles cereal from Post tastes just like your favorite colorful candies. Try a bowlful today — you'll want to get your hands on them quickly, as they'll be off store shelves by mid-November.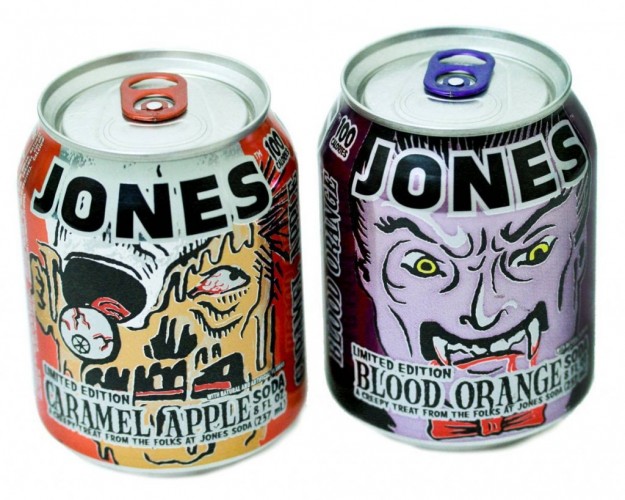 2. Jones Monster Sodas
It's been five years since Jones Soda has offered any limited-edition Halloween flavors and cans — so stock up while they're back on shelves in 2014! Flavors include Candy Corn, Red Licorice, Caramel Apple, and Blood Orange. Collect them all: Every can comes with its own ghoulish design.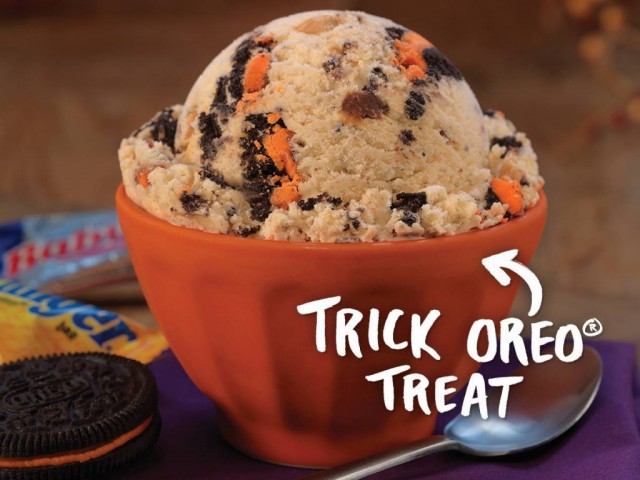 3. Baskin-Robbins Trick Oreo Treat Ice Cream
Ice cream shop Baskin-Robbins is bringing back its popular lineup of Halloween-themed treats this year. Dig into Trick Oreo Treat Ice Cream, featuring vanilla ice cream with orange-creme Oreos, Baby Ruth, and Butterfinger pieces — or share a Haunted House Ice Cream Cake with family and friends.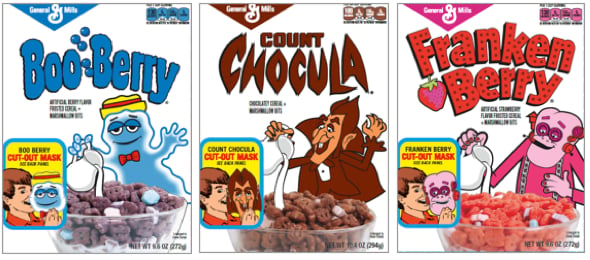 4. General Mills Monster Cereals
Our perennial Halloween favorites — Count Chocula, Franken Berry, and Boo Berry — are back, and these Monsters Cereals are scary good. Count Chocula is a sweetened chocolate cereal with marshmallows, while Franken Berry and Boo Berry's will indulge your sweet tooth's fruity-flavored desires.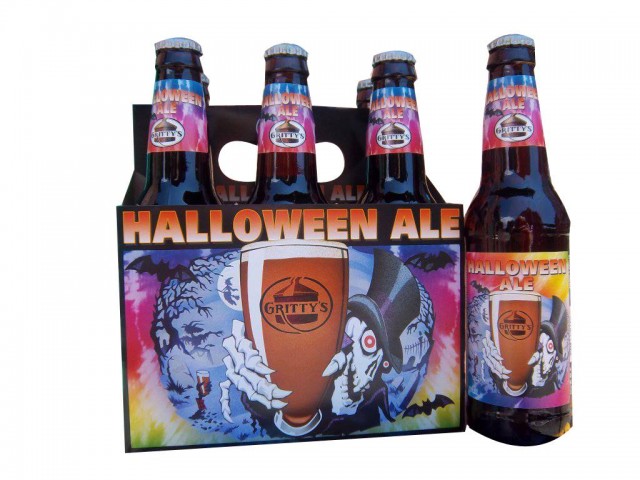 5. Halloween Beers
There is no shortage of Halloween beer to enjoy at this time of year — load up on themed favorites such as New Holland Ichabod Pumpkin Ale, Goose Island Night Stalker, Great Lakes Nosferatu, and Gritty McDuff's Halloween Ale.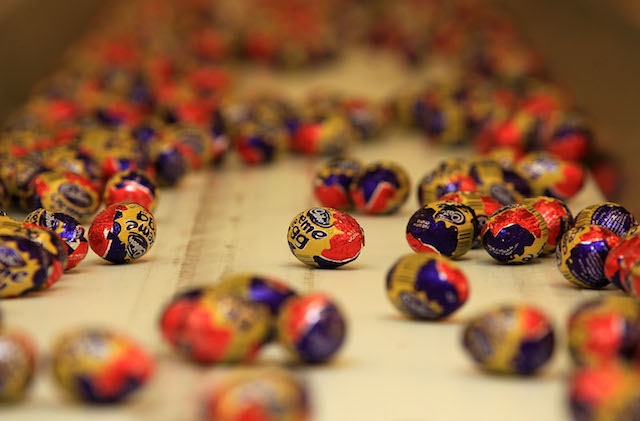 6. Cadbury Screme Eggs
Eggs like these usually hit store shelves around Easter time, but Cadbury and Hershey now offer up the taste you love for a Halloween treat as well. Cadbury Screme Eggs have your favorite chocolate shell with a spooky green and white fondant in the center.
More from Life Cheat Sheet:
Want more great content like this? Sign up here to receive the best of Cheat Sheet delivered daily. No spam; just tailored content straight to your inbox.