Have High Tea at Home With These 6 Adorable Snacks
Coffee better look out, because tea is quickly gaining ground on the beloved morning beverage. According to The Washington Post, Americans now drink 20% more tea than they did in 2000. And more than half of the U.S. population sips the stuff every day. While some restaurants and hotels have begun to adapt the afternoon ritual of enjoying a cup with some tiny finger foods, they're often extremely expensive.
Skip the stuffiness and bring the tradition to your place. The teapot is bottomless when you make it yourself, and it's simple to whip up homemade treats for a lot less money. We've found 6 of the best little snacks to pair with your favorite tea. These goodies are so tasty, you might want to make it a daily habit.
1. Mini Blackberry Cream Scones
Purchased scones are usually dense, and you're lucky if you find just a few flecks of dried fruit. For something that's a lot tastier and pretty easy, make these blackberry beauties. Though the dough can be a little bit messy to make, Jenna Beaugh says "that's the beauty of it!" And she's got ease in mind, because this recipe works just as well with frozen fruit.
Keeping the scones tiny makes for a cute presentation, but Beaugh isn't just going for aesthetics. Make a batch of these baked goods and "you'll be chowing down in less than 30 minutes," she says. Finished off with a 2-ingredient glaze, these goodies are just sweet enough. Time to get baking!
Visit Eat, Live, Run for the recipe.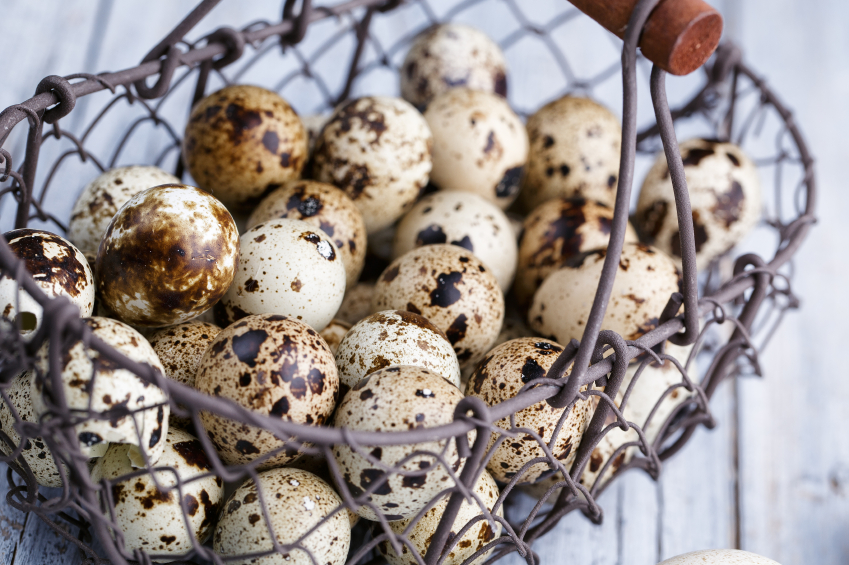 2. Deviled Quail Eggs
Deviled eggs can make for messy finger food. Eliminate the need for a whole stack of napkins by using quail eggs to shrink them down to one-bite snacks. Roberta Lombardi started buying quail eggs because her kids loved them. "My youngest thinks they are so cute," Lombardi says. "She likes to walk around holding them in the palm of her hand." With this in mind, she decided to use the tiny eggs for an Easter starter.
With just 4 ingredients, this recipe is really just a method. While delicious the way it is, feel free to add any number of herbs, spices, or toppings to kick up the flavor.
Visit The Elegant Occasion for the recipe.
3. Cucumber Sandwiches
For some reason, mini sandwiches seem to be a forgotten snack. That's too bad, because this cucumber version from Katie Goodman is both delicious and simple. She came up with the recipe for a baby shower and was thrilled with what she created. "It's the perfect springtime sandwich recipe to put together, and so easy for a luncheon," she says. We think she'd approve of it for afternoon tea, as well.
While traditional cucumber sandwiches can be a little bit bland, Goodman wanted to impart tons of flavor. "I blended cream cheese with a garlic and herb Boursin, and included sliced radishes and watercress," she says. While she calls for both white and pumpernickel bread, sticking to one will work just fine.
Visit Good Life Eats for the recipe.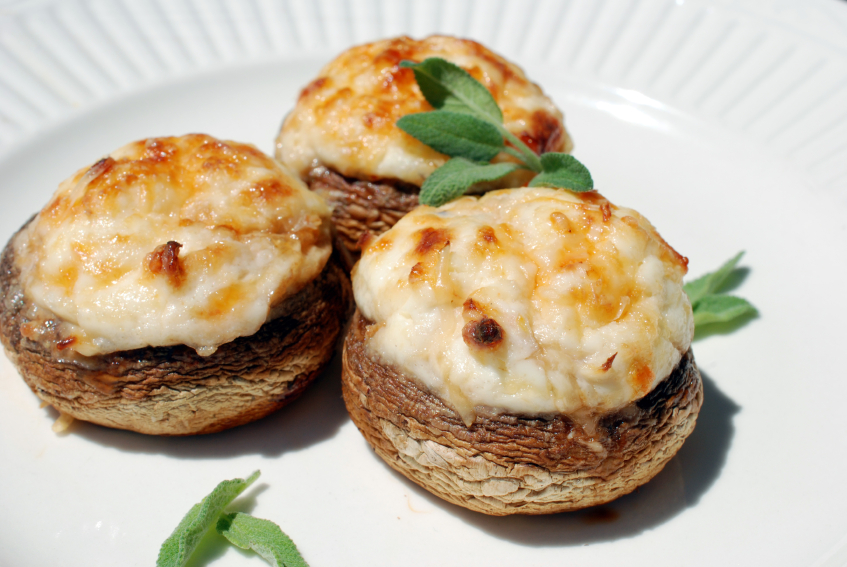 4. French Onion Soup Stuffed Mushrooms
For something a little bit heartier, these mushrooms make a divine snack. Filled with sweet caramelized onions and gooey cheese, they're one of the most delicious stuffed mushrooms you'll ever try. While these are great party fare,  Ree Drummond didn't need a special occasion to whip up a batch. She says, "you'll love these," and we definitely believe her.
Though making the onions takes a bit of time, they're pretty low maintenance. Drummond gives hers tons of flavor with a little bit of wine and Worcestershire sauce. Stuff the filling into some lightly cooked mushrooms and then add plenty of cheese on top. She suggests serving "them to hungry humans." Sounds like an invitation to dig in.
Visit The Pioneer Woman for the recipe.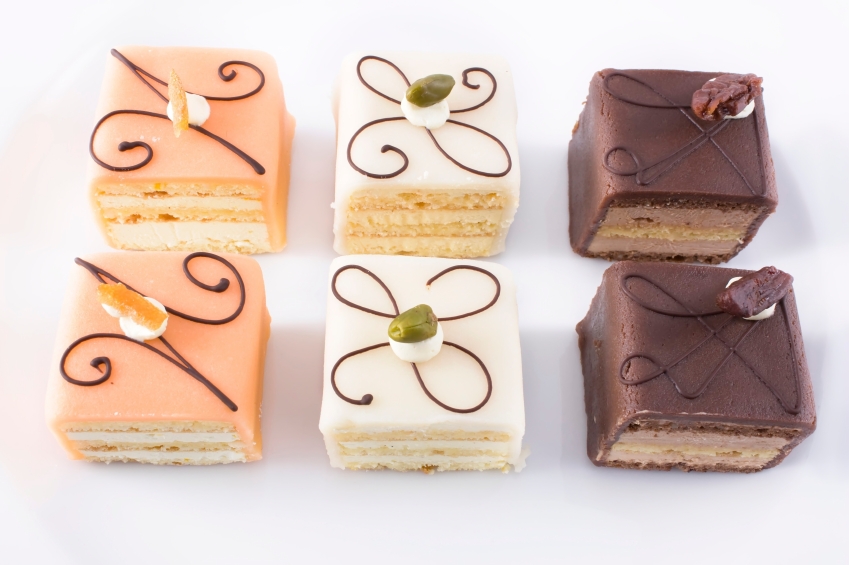 5. Petit Fours
Caterers spend hours crafting perfect petit fours, but you can make your own mini cakes without the use of tweezers or fancy equipment. Robyn Stone says "I like to take the simplest route possible!" Instead of trying to enrobe the tiny desserts in fondant or marzipan, Stone sticks to simple icing.
While Stone offers recipes for each of her components, you could purchase one, or more, of the pieces to make the process super easy. And feel free to play around with different jam and frosting flavors. The process might be a little bit involved, but Stone says the final result is "so worth it."
Visit Add a Pinch for the recipe.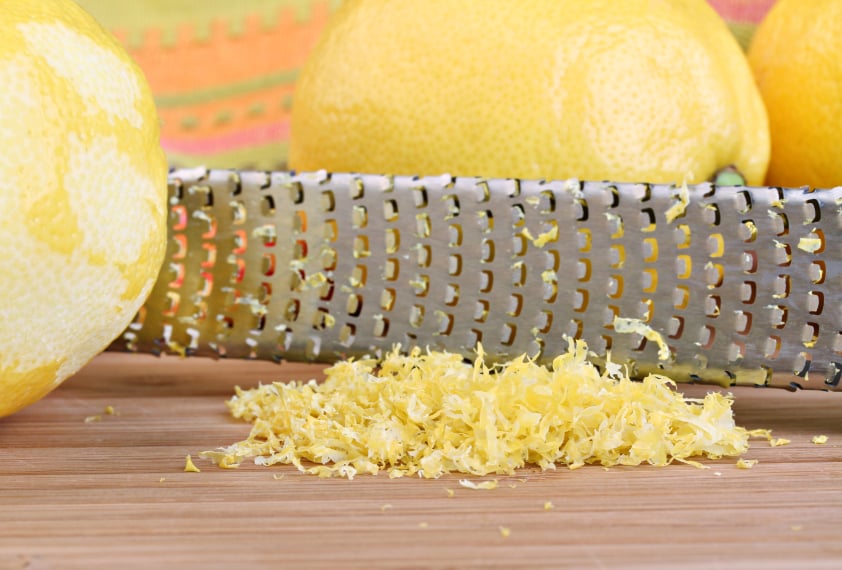 6. Sparkling White Chocolate Lemon Truffles
As delicious as a deep, dark chocolate truffle is, they can sort of mask the flavor of everything else you're eating. For a lighter treat that has the same luxurious texture, these little lemon candies will pair wonderfully with a cup or two of tea. Jessica Merchant adapted this recipe from an Alton Brown one when she was looking for something a little bit fresher in the dessert department. And don't worry if you're not a big white chocolate fan. "White chocolate is never my drug of choice," she says. "Yet here, it seemed perfect."
While the glitter effect on these truffles is definitely fun, feel free to tone things down. Anything from toasted coconut to chopped pistachios will make great coatings for these luscious treats. And while most truffles require cool storage, Merchant says these "hold up great at room temperature." So go ahead and have a nice, long tea time.
Visit How Sweet It Is for the recipe.
More from Life Cheat Sheet:
Want more great content like this? Sign up here to receive the best of Cheat Sheet delivered daily. No spam; just tailored content straight to your inbox.