7 Steps to Making a Healthy Dinner Bowl Without a Recipe
The concept is simple: You take a bowl, put whole foods in it, garnish and dress it, and eat it. A dinner bowl is easy to throw together on any given weeknight after work, which makes it a great alternative to whatever else you were going to pop in the microwave. It's even easier if you have a stash of precooked grains to bulk up your meal; it prevents you from having to take the time to make a pot of brown rice or farro on the spot.
The options and possibilities are endless, which can be either freeing or overwhelming. If you really need recipes, Sara Forte has a whole cookbook dedicated to bowls, called appropriately, The Sprouted Kitchen Bowl and Spoon. Don't be afraid to experiment on your own here, because it's a very forgiving format.
There's a basic structure to a bowl, which means you can learn to make it without following a recipe. The anatomy is all or any combination of the following: grains, protein, legumes, greens, vegetables, toppings, and sauce. Here, we'll go over how to build your own dinner bowl, which will give you the confidence to break free of recipes and throw together a delicious, filling supper any night of the week.
1. Grains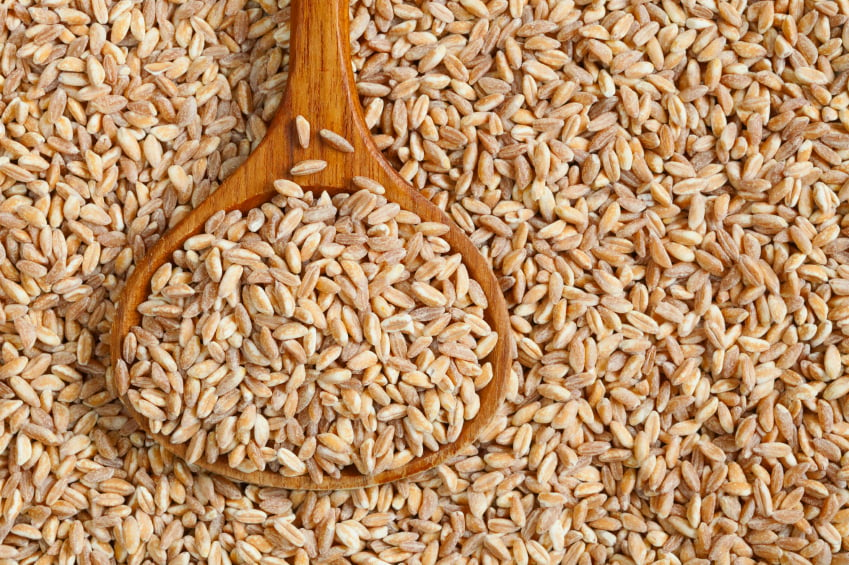 Grains, especially when paired with protein, can keep you feeling full and satisfied for a long time. While a salad can leave you feeling peckish after an hour or so, a bowl is built around the idea that you don't want to eat three dinners. Though you can make the occasional bowl with pasta or white rice as the grain, whole grains are best. Not only are they healthier, but they stand up better to the other ingredients you'll add to your meal.
For a dinner bowl, brown rice is a great staple. Quinoa is another great option. For a little more chewiness, make a pot of farro or barley. If you're making a breakfast bowl, go for whole oats. You want to aim for well-cooked grains that aren't either undercooked or totally mushy, as they take up a good size portion of what you're eating. For tips on making the perfect batch of brown rice, read this article from Eating Well. One of the best tips is to let it rest before you dig in, which allows the starches in the grain to firm a bit and prevents mushiness.
2. Protein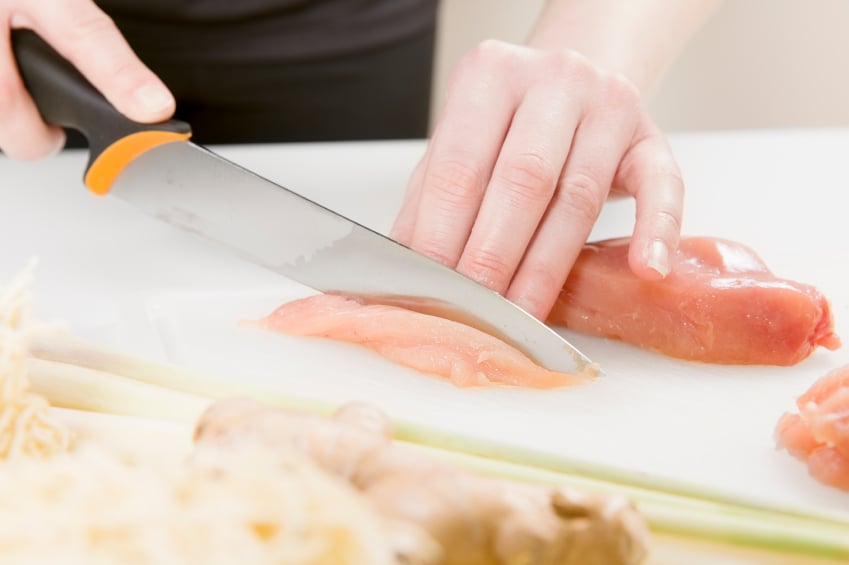 Specifically, well-seasoned protein. This could be either animal or plant protein, depending on your diet preferences (or whatever is in your refrigerator). Just cook it, slice it up, and add a handful to your bowl.
For an Asian-inspired bowl, grill up some miso-ginger marinated salmon from Bobby Flay. Alternatively, you could bake this crispy peanut tofu from Minimalist Baker and serve over brown rice. A Mediterranean bowl can easily be achieved with this maple balsamic-glazed tempeh from Meghan Telpner or this Greek marinated chicken from Budget Bytes. Both are great with farro.
A flank steak can be turned into Guy Fieri's grilled tequila garlic lime steak for a Mexican bowl, and chipotle-lime grilled pork loin from Alton Brown will taste great over brown rice or quinoa.
3. Legumes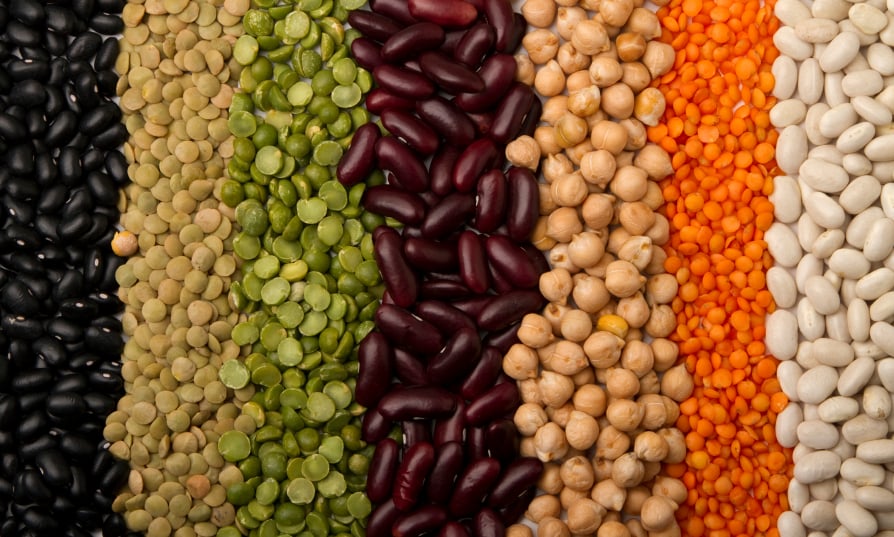 For an extra bit of fiber and protein, or as a quick alternative to a more substantial protein, add some legumes to your bowl. Like the protein from the previous page, make sure they're well-seasoned. In truth, everything in your bowl should be well-seasoned.
Lentils are great in a Mediterranean or Indo-Asian bowl, as well as in any kind of farmer's market bowl. Green lentils tend to be better suited for a bowl, as they don't get stewy like red lentils do. If you're not familiar with cooking lentils or need a few tips, The Kitchn has a great article on the subject. Stewed black beans like these from Chowhound are a lovely addition to any Mexican-type bowl, while pinto beans are the go-to for a southern bowl.
4. Greens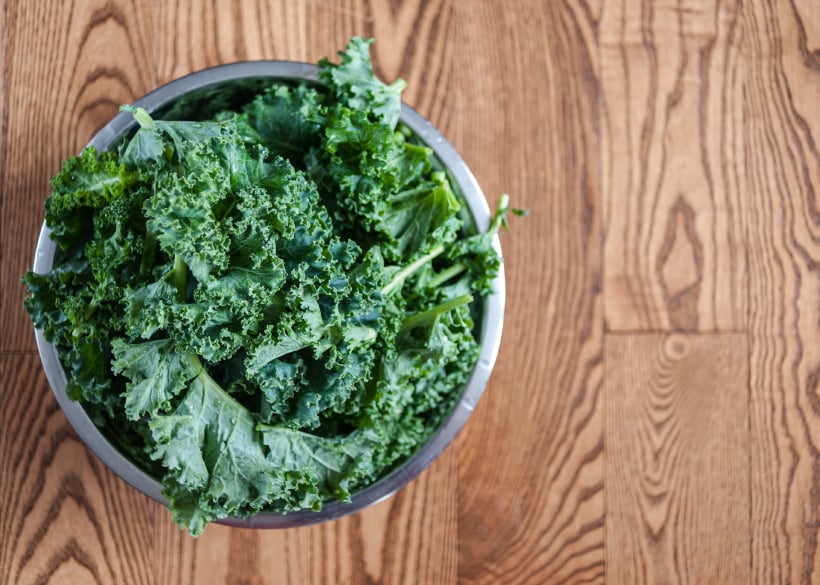 Dark, leafy greens add a pop of color against the beiges of grains and proteins, but they also add important vitamins and minerals. If you're a fan of raw kale, you can simply finely chop or shred some lacinato (also called dino or Tuscan) kale and add it right to your bowl. Some bowls are better suited to a quickly cooked green. If you're making a brown rice and miso-ginger salmon bowl, grab some baby bok choi and quickly sauté it, halved.
Sautéed spinach or chard is always a good idea, as is some wilted arugula. Beet greens and watercress are both great for farmer's market-type bowls. Broccoli raab can be a wonderful addition to a Mediterranean bowl, but you definitely want to cook it to reduce its bitterness. For a list of popular greens and insight as to how to prepare each, reference this article from Epicurious.
5. Vegetables
Between the greens and the vegetables, Forte tries to make her bowls at least half veggies. It keeps the meal balanced, not letting the grains or the protein get out of hand. This could be shaved carrot ribbons, roasted Brussels sprouts, or thin-skinned delicata squash quickly roasted at high heat like in this recipe from EatingWell.
It could be fresh diced bell peppers or sautéed sliced bell peppers, or it could be strips of grilled zucchini and eggplant. It could be steamed asparagus or crispy, roasted broccoli florets. It could be sliced cherry tomatoes or cucumbers or red cabbage or raw, in-season sweet corn shaved right off the cob. If there's a vegetable in the produce aisle, you have these choices: grill it, roast it, sauté it, or leave it raw. Don't feel like you need to stick to just one, either; mix and match for a fun and interesting bowl.
6. Toppings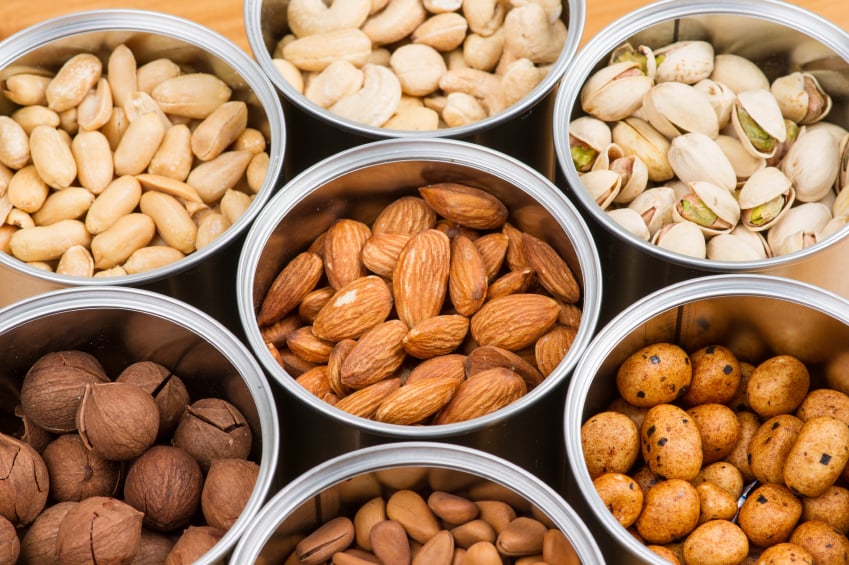 Add a little extra texture and flavor to your bowl with a sprinkling of toppings. This could be a handful of roasted nuts or seeds or freshly chopped herbs. It could be crumbled goat cheese for tanginess or feta for a little saltiness. It could be a few slices of perfectly ripe avocado or some fruit that complements the flavors already present in the dish, like sliced strawberries with balsamic vinegar. It could be a sprinkling of crunchy sprouts or toasted oats. It could be breadcrumbs or croutons, even. Just a little something to make the bowl pop with a little extra pizzazz.
7. Dressing or sauce
There should always be a good sauce. This is what ties all the components of the bowl together. Give it a good drizzle and a solid toss, and you're good to go. Some sauce ideas to get you started: