In Season Now: 7 Summer Squash and Zucchini Recipes
Zucchini, yellow, patty pan, and other varieties of summer squash have arrived. The season is in full swing, and if you haven't selected a seasonal squash at the store, now is the time to add it to your shopping list. As the name suggests, summer squash are in season during the warm-weather months. Regionally grown squash will vary in availability based on where you live, but in general, you can find local squash between May and September. To explore what you can create when you have a zucchini, yellow, or patty pan squash in your kitchen, here are seven recipes to try.
1. Yellow Summer Squash Relish
Yellow summer squash is available in straight neck or crooked neck varieties. World's Healthiest Foods explains that the curvature can be very slight, making it difficult to distinguish between the two. Each, however, are different from yellow zucchini, which is also in season. To bring the nutty notes of yellow summer squash to as many of your dishes as possible this summer, make Taste of Home's relish, which yields 6 pints.
Ingredients:
10 cups shredded yellow summer squash (about 4 pounds)
2 large onions, chopped
1 large green pepper, chopped
6 tablespoons canning salt
4 cups sugar
3 cups cider vinegar
1 tablespoon each celery seed, ground mustard, and ground turmeric
½ teaspoon ground nutmeg
½ teaspoon pepper
Directions: In a large container, combine the squash, onions, green pepper, and salt. Cover and refrigerate overnight. Drain; rinse and drain again. In a Dutch oven, combine the sugar, vinegar and seasonings; bring to a boil. Add squash mixture; return to a boil. Reduce heat; simmer for 15 minutes. Remove from the heat.
Carefully ladle hot mixture into six hot pint jars, leaving ½-inch headspace. Remove air bubbles; wipe rims and adjust lids. Process for 15 minutes in a boiling-water canner. Refrigerate remaining relish for up to 1 week.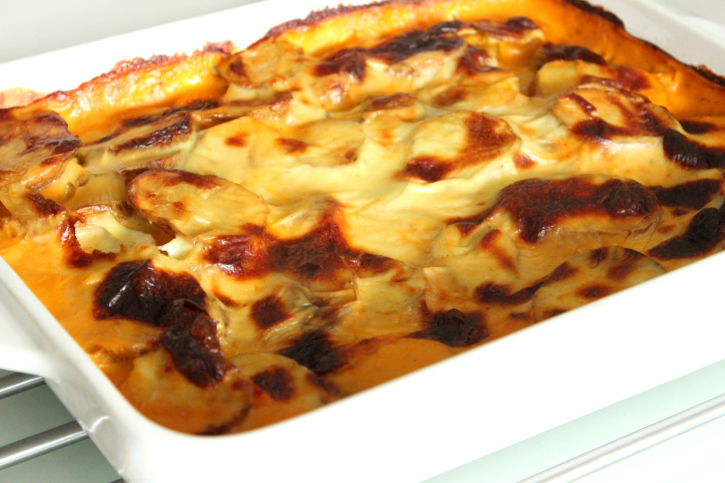 2. Zucchini Lasagna 
Zucchini might be the most recognizable variety of summer squash. As a result, you've probably tried the usual breads and baked goods made from this vegetable. But have you made lasagna with this piece of produce? Chow has a recipe that does just that, and it can be made gluten-free depending on the flour you use. With a homemade tomato sauce and packed with vegetables, make this when you want a noodle-free dinner or lunch; the recipe makes 8 to 12 servings.
Ingredients:
Sauce
1 tablespoon olive oil
½ medium yellow onion, small dice
1 medium garlic clove, finely chopped
⅛ teaspoon red pepper flakes
1 (14.5-ounce) can tomato sauce
1 tablespoon capers
½ teaspoon kosher salt, plus more for seasoning
Filling
1 pound large-curd cottage cheese
1 cup finely grated Parmesan cheese (about 3 ounces)
½ teaspoon kosher salt
¼ teaspoon freshly ground black pepper
Vegetables and assembly 
1½ pounds zucchini, ends trimmed and sliced lengthwise ¼-inch thick
3 tablespoons olive oil
1¾ pounds cremini mushrooms, stems trimmed and sliced ¼-inch thick
Kosher salt
Freshly ground black pepper
8 ounces frozen artichoke hearts, thawed, patted dry with paper towels, and coarsely chopped
1 tablespoon all-purpose flour
1 pound shredded whole-milk mozzarella cheese (about 4 cups)
Directions: Heat the oven to 375 degrees Fahrenheit and arrange the racks to divide it into thirds. For the sauce, heat the oil in a medium saucepan over medium heat until shimmering. Add the onion, season with salt, and cook, stirring occasionally, until softened and just beginning to brown, about 6 minutes. Add the garlic and pepper flakes and cook, stirring occasionally, until fragrant, about 1 to 2 minutes. Add the tomato sauce, capers, and measured salt, stir to combine, and bring to a boil. Reduce the heat to medium low and simmer until the flavors meld and the sauce has slightly thickened, about 10 minutes. Remove from heat.
Meanwhile, make the filling and cook the vegetables. For the filling, combine all of the ingredients in a medium bowl; set aside. For the vegetables, place the zucchini slices in a single layer on two baking sheets, overlapping the slices slightly as needed. Roast until softened and pliable, about 10 to 15 minutes. Place the baking sheets on wire racks and set aside to cool. Move the upper rack to the middle of the oven.
Heat 1 tablespoon of the oil in a large frying pan over medium-high heat until shimmering. Add half of the mushrooms, season with salt and pepper, and cook, stirring rarely, until golden brown, about 6 minutes. Transfer to a large bowl. Add another tablespoon of the oil to the pan and repeat with the remaining mushrooms. Add the remaining tablespoon of oil to the pan and heat over medium-high heat until shimmering. Add the artichoke hearts, season with salt and pepper, and cook, stirring occasionally, until lightly browned, about 4 minutes. Transfer to the bowl with the mushrooms. Sprinkle the flour over the vegetables and toss to evenly coat.
To assemble, add 1¼ cups of the sauce to the mushroom-artichoke mixture and toss to evenly coat; set aside. Spread the remaining tomato sauce in a thin layer over the bottom of a 13-by-9-inch baking dish. Scatter a quarter of the mushroom-artichoke mixture over the sauce in an even layer. Evenly place a quarter of the zucchini slices in a single layer over the mixture. Using a small spoon, dollop a third of the cottage cheese filling evenly over the zucchini and flatten the dollops with the back of the spoon — it will spread as it cooks. Evenly sprinkle a quarter of the mozzarella over the cottage cheese filling. Make two more layers of the mushroom-artichoke mixture, zucchini slices, cottage cheese filling, and mozzarella. Make a final layer with the remaining zucchini slices, then the mushroom-artichoke mixture, and finally the mozzarella (switching up the order keeps the zucchini from burning under the cheese).
Bake uncovered until the sauce is bubbling around the edges and the top is browned, about 40 minutes. Remove the pan to a wire rack and let cool for 30 minutes before slicing.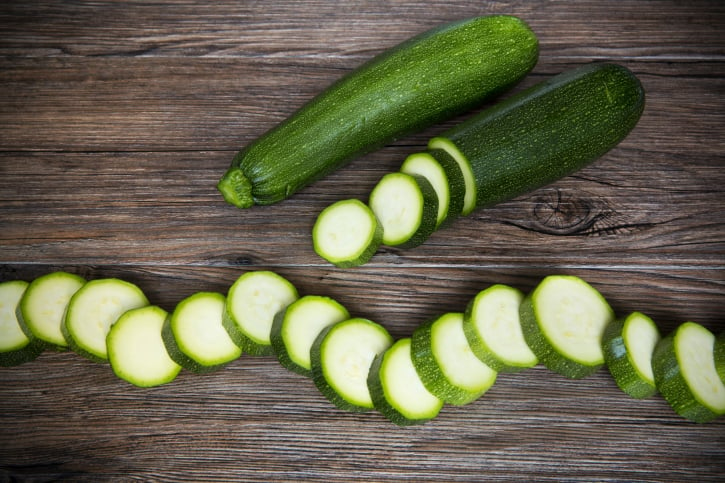 3. Zucchini and Yellow Squash Gratin
You don't need to pick between using zucchini or yellow squash, because many recipes use both types of summer squash. Martha Stewart's gratin is just one example of that. Ready in about 30 minutes, it will serve 4.
Ingredients:
2 tablespoons butter
2 medium zucchini (about 7 ounces each), sliced crosswise ¼-inch thick
2 medium yellow squash (about 7 ounces each), sliced crosswise ¼-inch thick
2 shallots, minced
2 garlic cloves, minced
Coarse salt and ground pepper
½ cup heavy cream
1 cup panko
½ cup grated Parmesan cheese
Directions: Preheat oven to 450 degrees Fahrenheit. In a large skillet, melt butter over medium heat; add zucchini, yellow squash, shallots, and garlic. Season with salt and pepper. Cook, stirring occasionally, until zucchini and squash are crisp-tender, 4 to 6 minutes.
Add cream and cook until thickened, about 5 minutes. Remove skillet from heat; stir in ½ cup panko and ¼ cup Parmesan. Spoon mixture into a shallow 2-quart baking dish. Sprinkle with remaining panko and Parmesan; season with salt and pepper. Bake until top is golden, 8 to 10 minutes.
4. Stuffed Patty Pan Squash
But yellow squash and zucchini are not the only seasonal options. Patty pan (or pattypan) squash is also known as scallop squash. World's Healthiest Foods describes this variety of squash as round and scallop-shaped, ranging in color from pale yellow to green. Pick up about half a dozen at the grocery store or farmer's market this weekend and make AllRecipes.com's stuffed patty pan squash.
Ingredients:
6 patty pan squash, stem and blossom removed
6 slices bacon
½ cup diced onion
1½ cups soft bread crumbs
¼ cup freshly grated Parmesan cheese
Salt and pepper, to taste
Directions: Preheat oven to 350 degrees Fahrenheit. Bring 1 inch of water to a boil in a saucepan over medium-high heat. Add squash, cover, and cook for 10 minutes, or until a fork can pierce the stem with little resistance. Drain and slice off the top stem of the squash. Use a melon baller to carefully scoop out the centers of the squash. Reserve all of the bits of squash.
Place bacon in a large, deep skillet. Cook over medium high heat until evenly brown. Remove bacon to paper towels and set aside. Saute onion in bacon drippings. Chop the reserved squash pieces and sauté them with the onion for 1 minute.
Remove the skillet from heat and stir in the breadcrumbs. Crumble the bacon and stir into the stuffing along with the Parmesan cheese. Season to taste with salt and pepper. Stuff each squash to overflowing with the mixture and place them in a baking dish. Cover the dish loosely with aluminum foil. Bake for 15 minutes in the preheated oven, or until squash are heated through.
5. Chicken and Summer Vegetables Tostadas 
Zucchini is just one of the summer vegetables Cooking Light is capitalizing on with these tostadas. If you do not broil the tortillas, you can turn the dish into a soft taco. Alternatively, substitute chicken tenders for grilled chicken pieces or leftover rotisserie chicken.
Ingredients:
2 teaspoons canola oil
1 teaspoon ground cumin
¼ teaspoon kosher salt
¼ teaspoon black pepper
12 ounces chicken breast tenders
1 cup chopped red onion (about 1)
1 cup fresh corn kernels (about 2 ears)
1 cup chopped zucchini
½ cup salsa verde
3 tablespoons chopped fresh cilantro, divided
4 (8-inch) fat-free flour tortillas
Cooking spray
3 ounces Monterey Jack cheese, shredded (about ¾ cup)
Directions: Preheat broiler. Combine first three ingredients, stirring well. Heat oil in a large nonstick skillet over medium-high heat. Sprinkle the spice mixture evenly over chicken. Add chicken to pan; sauté for 3 minutes. Add onion, corn, and zucchini to pan; sauté for 2 minutes or until chicken is done. Stir in salsa and 2 tablespoons cilantro. Cook 2 minutes or until liquid almost evaporates, stirring frequently.
Working with two tortillas at a time, arrange tortillas in a single layer on a baking sheet; lightly coat tortillas with cooking spray. Broil 3 minutes or until lightly browned. Spoon about ¾ cup chicken mixture in the center of each tortilla; sprinkle each serving with ¼ cup cheese. Broil an additional 2 minutes or until cheese melts. Repeat procedure with remaining tortillas, chicken mixture, and cheese. Sprinkle each serving with about ¾ teaspoon of remaining cilantro. Serve immediately.
6. Grilled or Roasted Patty Pan "Steaks" With Italian Salsa Verde
If you manage to find large patty pan squash, like Rose Shulman did when creating this recipe, which appeared in The New York Times, don't pass them by. Purchase the massive round squashes and follow Shulman's lead by grilling or roasting them, steak-style. This recipe makes approximately 4 servings, and the salsa verde will keep in the fridge for three or four days.
Ingredients:
Salsa verde
1 to 2 garlic cloves (to taste), halved, green shoots removed
Salt, to taste
1 anchovy fillet, rinsed (optional)
1 tablespoon capers, rinsed and chopped
¼ cup extra virgin olive oil
¾ cup (tightly packed) parsley leaves
Freshly ground pepper
Squash
2 pounds large patty pan squash
2 tablespoons extra virgin olive oil
Salt and freshly ground pepper
Directions: Combine the garlic, salt, anchovy fillet, and capers in a mortar and pestle and grind to a paste. If you wish to make the sauce in a mini-food processor or with an immersion blender (an immersion blender works very well, especially if it has a strong motor), transfer to the processor or place in a jar. Add the parsley. If using a mortar and pestle, grind together until you have a paste. If using a food processor or an immersion blender, add the olive oil with the parsley and blend to a purée. If using a mortar and pestle, slowly drizzle in the olive oil and work into the mixture. Continue to grind until you have a very smooth mixture. Season to taste with salt and pepper. If serving within a few hours, allow to sit at room temperature. Otherwise, refrigerate. Allow to come to room temperature before serving.
Heat a cast-iron skillet over high heat and preheat the oven to 450 degrees Fahrenheit. Line a sheet pan with parchment. Alternately, prepare a hot outdoor grill. Slice the squash ¾-inch thick and toss in a bowl with the olive oil and salt and pepper to taste. Sear in the hot pan for 1 to 2 minutes on each side, until the surface is lightly browned, and transfer to a sheet pan. Place in the oven and roast for 5 minutes.
Using tongs, turn the pieces over and roast for another 5 minutes, until they are sizzling and tender all the way through. Remove from heat. If grilling, grill the pieces for about 5 minutes on each side, until they are tender all the way through and beginning to drip. Transfer the squash slices to a platter. Top each one with a teaspoonful of the salsa, and serve hot or warm.
7. Chocolate Zucchini Cake
Zucchini won't be the star of this cake, but it never hurts to add a dose of vegetables to your dessert. In fact, no one will know that this King Arthur Flour's recipe even has zucchini in it, not when it is kept moist with buttermilk, yogurt, or sour cream, and flavored with cocoa and espresso powders.
Ingredients:
½ cup (8 tablespoons) butter
½ cup vegetable oil
1¾ cups sugar
1 teaspoon vanilla extract
1 teaspoon baking soda
½ teaspoon baking powder
½ teaspoon salt
2 large eggs
½ cup sour cream, buttermilk, or yogurt
2½ cups unbleached all-purpose flour
¾ cup baking cocoa or Dutch-process cocoa powder
2 teaspoons espresso powder, optional but tasty
3 cups shredded zucchini (about one 10-inch zucchini)
½ cup chocolate chips
Directions: Preheat oven to 325 degrees Fahrenheit. Lightly grease a 9-by-13-inch pan. In a large mixing bowl, beat together the butter, oil, sugar, vanilla, baking soda, baking powder, and salt until smooth. Beat in the eggs. Stir in the sour cream, buttermilk, or yogurt alternately with the flour. Add the cocoa and espresso powder, mixing until smooth.
Fold in the zucchini and ½ cup chocolate chips. Spoon the batter into the prepared pan. Bake the cake for 30 to 35 minutes, until the top springs back lightly when touched, and it seems set.
To ice the cake, slide the cake out of the oven, sprinkle it evenly with 1 cup chocolate chips, and return it to the oven for 5 minutes, or until a cake tester inserted in the center comes out clean. Remove the cake from the oven and use a cake spatula or rubber spatula to spread the chocolate chips into a smooth glaze. Cool on a rack.
More From Wall St. Cheat Sheet:
Want more great content like this? Sign up here to receive the best of Cheat Sheet delivered daily. No spam; just tailored content straight to your inbox.