Inventive Eggs Benedict Recipes for an Awesome Brunch
If there's one thing worth waking up for on Sunday morning, it's brunch. It's definitely fun to go out, but you usually have to wait forever to snag a table, since a lot of restaurants don't take reservations for this lazy meal. On top of that, most places rely on the same menus without much variation. Waffles are good, and corned beef hash is pretty solid, but they're both kind of a yawn. We're big eggs Benedict fans, but this tired dish is in serious need of a makeover.
Why not take that delicious but boring Benedict and turn up the volume? We've searched some of our favorite blogs to find the most creative egg-topped concoctions out there. We've got something for hollandaise fanatics, a dairy-free version for avocado fiends, and even a hearty barbecue version. No matter your mood, these new takes on eggs Benedict will definitely wake up your taste buds.
1. Potato Latkes Eggs Benedict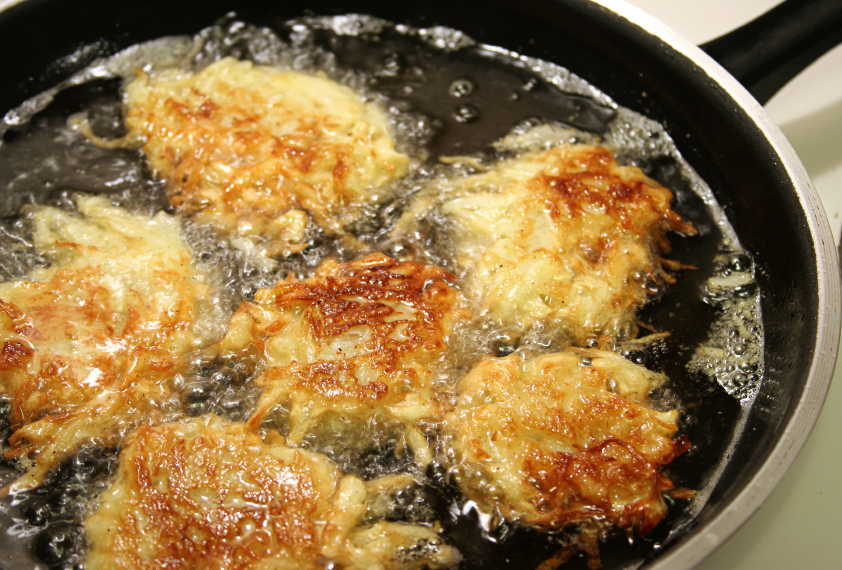 For a totally new take on this weekend treat, try swapping out the standard English muffin with a golden, toasty latke instead. Like the mash-up of eggs Benedict and hash browns, it's a wonder no one thought of this before. The crispy potato pancakes stand up well to luscious lox and molten yolks. A crown of classic hollandaise adds the perfect amount of tang and richness.
Amy Kritzer credits Hanukkah as her inspiration for this delicious recipe. Instead of the traditional method of whisking the sauce by hand, Kritzer streamlines the process. "Now let's make hollandaise — it's easy in a blender," she says. "Start by pulsing 1 egg yolk, lemon juice and a pinch of cayenne. Then drizzle in hot butter while blending until the sauce is formed." Simple and simply delicious.
Visit What Jew Wanna Eat for this recipe.
2. Crab Cake Eggs Benedict With Bacon Hollandaise
Sometimes, a 2 p.m. brunch is the first opportunity you've had to eat since your Saturday night dinner, which means your stomach is probably growling louder than usual. This hearty Benedict will satisfy even the fiercest appetite. Crab cakes make a tasty base that's loaded with plenty of the sweet shellfish, plus roasted red peppers. Cooking the patties in bacon drippings brings even more flavor to the party, while a sprinkle of green onions adds a fresh pop.
Jackie Dodd acknowledges that this recipe is involved, but it's not difficult. "If you want to make this in stages, you can assemble the crab cakes ahead of time, put them on a plate, wrap tightly in plastic wrap and then cook the following day," she says. Adding bacon to the sauce isn't strictly necessary, but it sends this "special occasion breakfast" over the top.
Visit Domestic Fits for this recipe.
3. Truffle Mushroom Eggs Benedict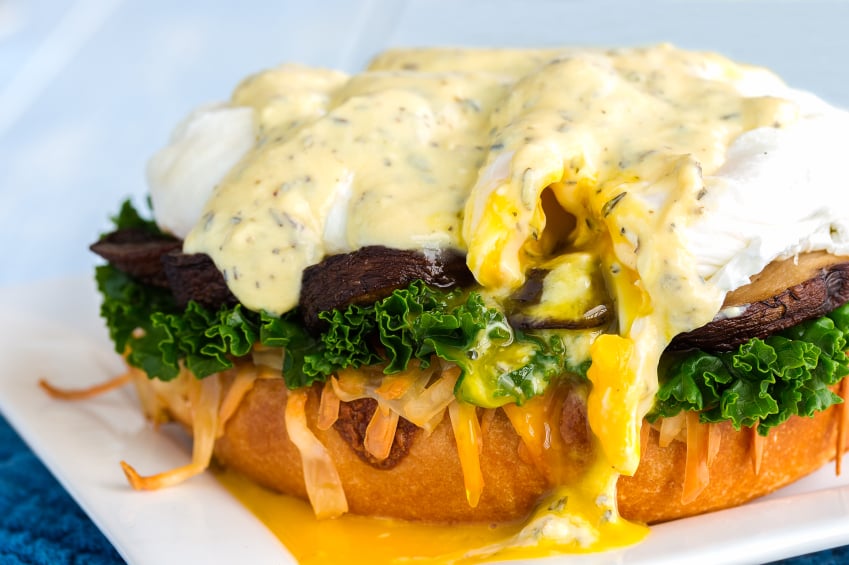 Vegetarians seem to get the short end of the stick when it comes to breakfast foods, because all of the best meals always have sausage, ham, or bacon as one of the main components. This recipe completely changes that by topping a wheat biscuit with sautéed spinach and mushrooms, perfectly cooked eggs, and a clever yogurt sauce to make a vegetarian stunner. A hint of truffle oil is an easy way to make the sauce taste especially luxurious.
Worried about tampering with the classic? Don't be. "I'm a HUGE Eggs Benedict snob," Kara Lydon says. After trying a mushroom version at a restaurant, she decided to try her hand at making it herself. "You don't miss the meat at all," she says. While whole-wheat biscuits might sound unnecessary, we like the nutty flavor paired with the hearty mushrooms.
Visit Kara Lydon for the recipe.
4. Eggs Paleo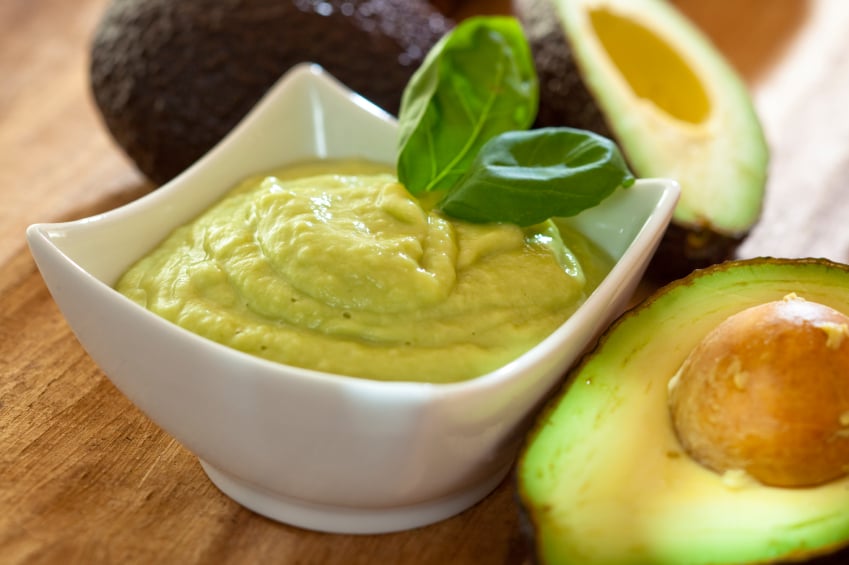 Some people avoid dairy due to an intolerance, some because of a dietary restriction. Whatever the reason, no dairy means no butter. And no butter means no hollandaise sauce. This recipe was designed with that in mind. "In place of the traditional hollandaise sauce, we serve ours with an avocado drizzle that reinvents this dish with a primal spin," Primal Palate says. Juicy tomatoes make a great base for the runny eggs, rich sauce, and crispy bacon.
It's kind of like a bread-less version of a BLT, which is definitely a good thing. So many filling ingredients mean this is one brunch dish that's definitely an occasional treat, but it goes great with side of fruit salad.
Visit Primal Palate for the recipe.
5. Southwestern Eggs Benedict With Black Bean Spread, Avocado, and Salsa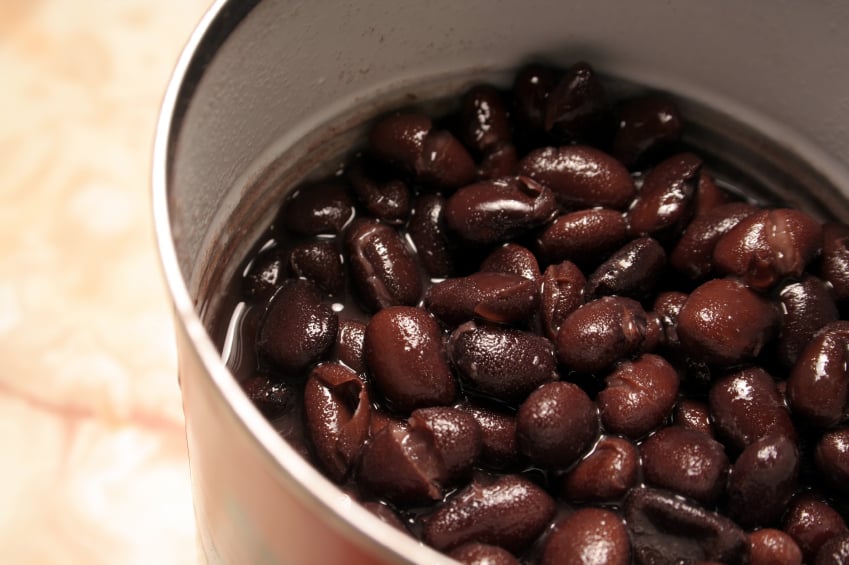 The hardest part about making eggs Benedict is the timing. Trying to have the muffins toasted, the eggs piping hot, and the hollandaise perfectly warmed is nearly an impossible feat. Make things easier on yourself with this southwestern version. Filled with creamy avocado, a hearty black bean spread, and zesty salsa, you won't even notice that there's no buttery sauce on top. "The tastes touched every part of my tongue on the way down to my satisfied stomach," says Dara Michalski.
One of the great things about this recipe is that it's easy to customize to different tastes. Those who prefer things a little spicier can add some diced jalapeño or a little bit of chipotle powder to the black bean mixture. And make extra of that spread, because it's tasty stuff. "It kept trying to take a detour onto a fork… on the way to my mouth," Michalski says.
Visit Cookin' Canuck for the recipe.
6. Bacon, Kale, and Roasted Tomato Eggs Benedict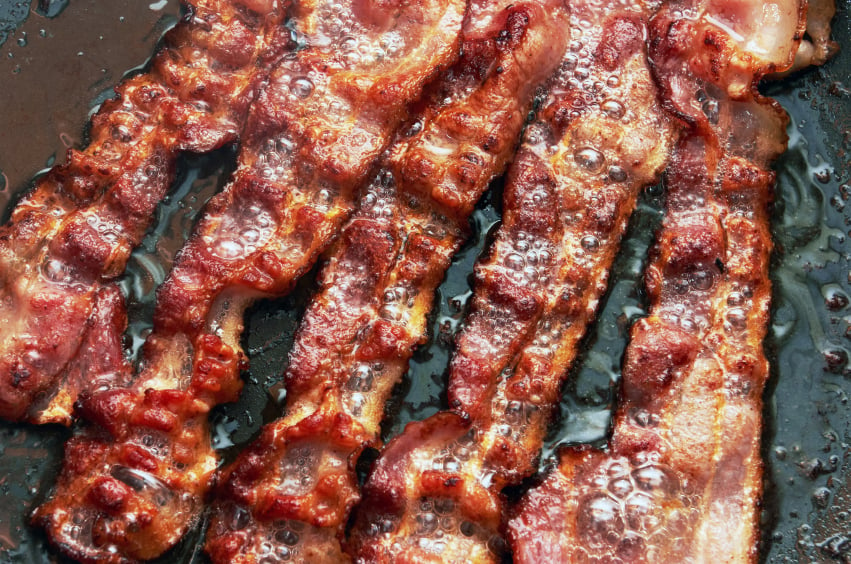 Brunch food can be kind of gut-busting, but it doesn't have to be. Whip up this veggie-loaded version of eggs Benedict for a meal that's every bit as tasty as the original, but a little bit more health conscious. Stephanie Wise does this in three different ways. The first has to do with the topping. Wise explains, "It's not traditional hollandaise, but rather a light mayo-mustard combo that tastes remarkable similar but with a fraction of the fat and calories." Adding veggies ups the nutrients, and one thin slice of bacon is a lot leaner than a slab of Canadian bacon.
Don't worry if you're not into health food, though, because this doesn't taste like it. Wise insists, "It's the kind of breakfast both me and the husband will eat, as the latter is a huge eggs-on-bacon-on-toast-for-breakfast eater." Tasty and good for you is pretty hard to beat.
Visit Girl Versus Dough for the recipe. 
7. Pumpkin BBQ Pulled Pork Eggs Benedict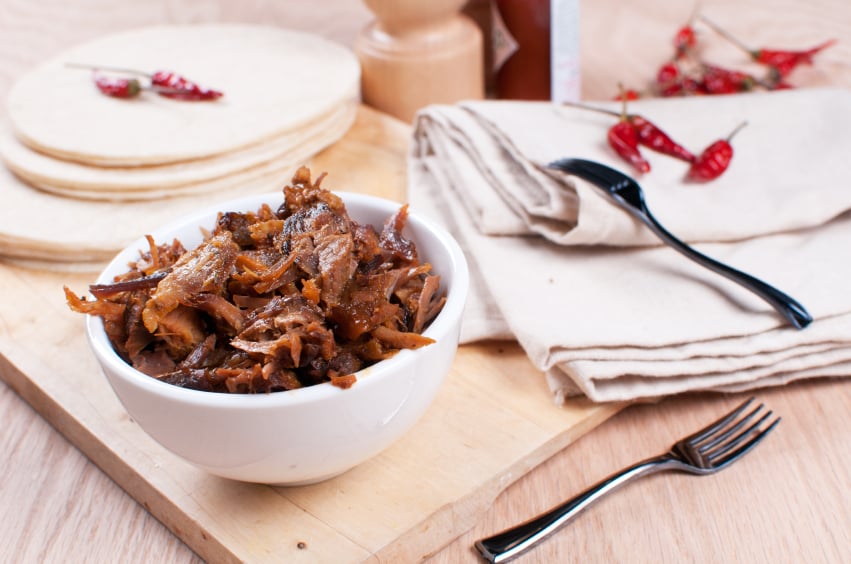 Entertaining friends for dinner is always fun, but inviting them over for brunch can be even better, and this showstopper is sure to please. Everyone loves barbecue pork, and piling some onto an English muffin with eggs and hollandaise takes it to new heights. Bitter greens add just a touch of bite to temper the sweetness and add a little bit of crunch.
Don't let the long ingredient list scare you away from this feast. "Now, there are quite a few components to this dish, but if you plan accordingly, preparations will be a breeze," Natalie Wiser-Orozco says. The pork, barbecue sauce, and even the poached eggs can all be made in advance. Just slip the precooked eggs into some hot water for about a minute right before serving. Guests will ooh and aah.
We think this recipe is great just the way it is, but if you're not a pumpkin fan or want this to be more of a summer dish, replace the pumpkin purée with crushed tomatoes and the fall-inspired beer with a crisp lager.
Visit The Devil Wears Parsley for the recipe.