Kitchen Aids: 5 Beauty Treatments Made From Everyday Foods
Before you head to the store to purchase a new face mask, moisturizer, or hair treatment, you may want to check out your kitchen first. Chances are you have the ingredients on hand to make your own beauty products. A lot of emphasis is placed on what foods to eat for glowing skin, antioxidant protection, and hydration — the same properties beauty companies tout about products. So instead of going out to buy a vitamin C face wash, why not put that citrus fruit in the fridge to good use?
Foods and oils you can purchase in the grocery store are incredibly versatile when it comes to beautification. For example, consider coconut oil. Prevention lists ten ways the oil can be used for the body, including as a moisturizer, a cheekbone highlighter, and as a way to tame hair fly-aways. Taking ingredients out of the kitchen and using them in a beauty routine is cost-effective too. When was the last time you got ten different uses out of a face mask or body scrub? Keep reading for five more DIY treatments, sourced from your cupboards.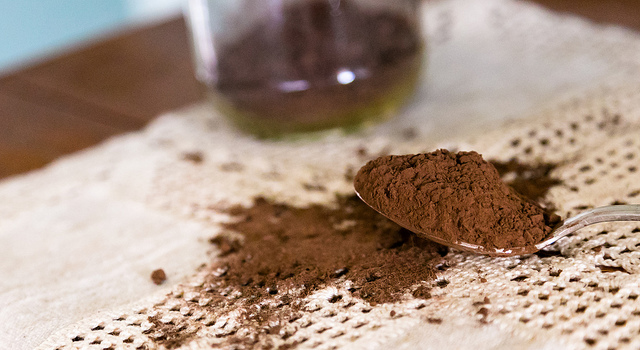 1. Chocolate and honey
When it comes to chocolate facial treatments, the hardest part is not eating what you're putting on your skin. While you may not succeed in refraining from sampling the batter, you will be saving money. A chocolate facial at the Spa at the Hotel Hershey costs $170 or $180. An ABC affiliate had two estheticians on to explain how to make an at-home chocolate facial for a fraction of that cost.
Skin Care Recipes and Remedies explains that chocolate will moisturize your skin, while the antioxidants present in cocoa will protect against free radical damage. Honey, New York dermatologist Dr. Doris Day told CNN, is a great go-to product for natural skin care. "Honey is published widely in medical literature for its use on wounds and diabetic sores," Day said. She uses it in her own acne and exfoliating recipes.
Ingredients:
¼ cup of cocoa powder
½ cup of yogurt or ¼ cup of heavy cream
2 tablespoons of oatmeal
3 tablespoons of honey
Directions: Mix all ingredients well until you have a creamy paste. Apply it to your face with a brush or your fingers, and let it sit on your skin for 15 minutes. Wash off with a warm, wet cloth.
2. Lemons
Table Spoon has a Lemon Salt Scrub that only needs three common ingredients for lemony fresh skin. Coarse salt, like sea salt and kosher, is a common exfoliant in store-bought ingredients, leaving skin refreshed and smooth. Lemons are packed with vitamin C, which can be just as beneficial to apply to your skin as it is when eaten. Dr. Oz consulted skin experts about vitamin C's powers, a list that includes reducing the appearance of age spots and wrinkles.
Ingredients:
5 tablespoons olive oil
1 tablespoon grated lemon peel
½ cup kosher (coarse) salt
Directions: In a container with a tight-fitting cover, mix all ingredients. To use, place approximately 1 tablespoon scrub at a time on skin (avoid eye area). Scrub onto skin in circular motion using washcloth or hands. Leave on 3 to 5 minutes. Rinse with warm water, and pat dry with towel.
3. Banana face mask
To refresh your skin, make this banana, honey, and lemon juice face mask from She Knows. "Bananas are very soothing and moisturizing to the skin, so they make a great homemade mask," New York City makeup artist Kimara Ahnert said in Women's Day. This masks adds the soothing abilities of bananas to refreshing powers of lemon and honey's damage controlling properties — pretty impressive for three common kitchen items.
Ingredients:
1 ripe banana
1 tablespoon honey
10 drops lemon juice
Directions: Cut or tear the banana into small pieces and place in your mixing bowl. Mash the bananas with a metal spoon. Add the honey and lemon juice and mix well. Apply mask to entire face and leave it on for 15 minutes. Rinse with a warm washcloth.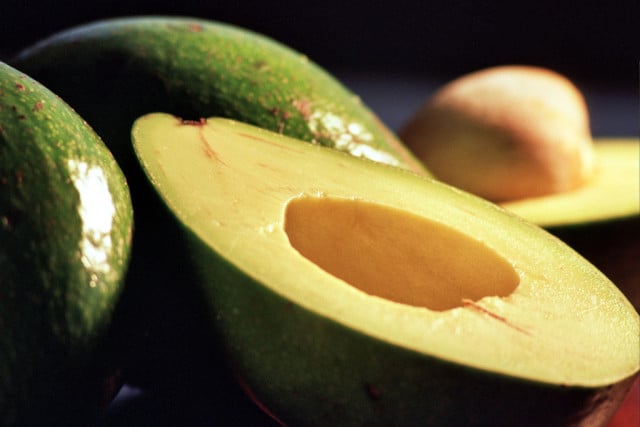 4. Avocados
Stylist Lutz Karpf shared his grandmother's recipe for an avocado hair mask with In Style. After following his recipe, you'll be left with super smooth hair.
Ingredients:
2 egg whites
1/2 an avocado
Directions: Mash the avocado, and combine with the egg whites. Apply to your hair, and leave in for 15 minutes. Then wash and condition your hair as normal.
Mother Nature Network says that because avocados are packed with fats, potassium, and vitamins A, B, C, and E, they are great for moisturizing. Humectant, an oil in avocados, even locks in moisture, furthering its hydrating powers. To solve any dry skin problems, after mashing your avocado, use its skin on your skin — using gentle upward strokes, lightly massage your face with the inside of the peel. This can be done at night to moisturize or during the day as a face wash. Rinse several times with water after applying.
5. Extra virgin olive oil
DIY beauty treatments aren't just for scrubs and masks; you can remove your makeup with kitchen ingredients, too. The Pink Joy explains that all you need to take off your makeup is some extra virgin olive oil and cotton pads. Some people mix in filtered water too, shaking a bottle with oil and water for a mixture to remove their cosmetics. Either way you choose, all you need to do is dampen the cotton pad with the olive oil, or the olive oil and water mixture, and swipe your skin clean.
Extra virgin olive oil's benefits don't end there. Natural Skin Care Secrets says it can be used as a moisturizer too. Massaging a small dab onto dry rough patches — like your heels or elbows — will alleviate dry skin. You can give your hair some hydration by massaging warm olive oil onto your scalp and through your hair. Cover your hair with a plastic cap and let sit for 20 to 30 minutes before rinsing. For softer cuticles and stronger nails, fill a small dish with warm olive oil, and one tablespoon of lemon juice. Soak your nails for 5 to 10 minutes.
Livestrong states that vitamin A and E found in olive oil helps to repair skin damage due to sun exposure and smoking. Applying it to your skin promotes natural elasticity, and it can be a good exfoliating agent. Make sure you buy extra virgin olive oil, though, because this is the least processed version available.
More From Wall St. Cheat Sheet: