5 New Spins on Classic Cookies
Everyone loves a classic cookie, and everyone has very strictly defined preferences for what makes each classic cookie good. Are you a cakey cookie lover or do you like your chocolate chip cookies chewy? Are sugar cookies supposed to be crunchy or soft? Is it a peanut butter cookie if it doesn't have the fork tine cross hatching on the top?
Lines are always drawn when it comes to standard recipes for favorite cookies, but the right tweaks can open up possibilities and new spins. These cookies make those old classics a little more exciting again. Each of these 5 cookies are delicious in their own right, and a great way to spice up a comfortable old recipe without getting too weird. Maybe they'll give you something new to love by expanding the versatility of an old favorite, or maybe they'll remind you what you love so much about the old gold standard of the classic. You may even find a new favorite recipe in here.
1. Peanut Butter Cup Stuffed Chocolate Chip Cookies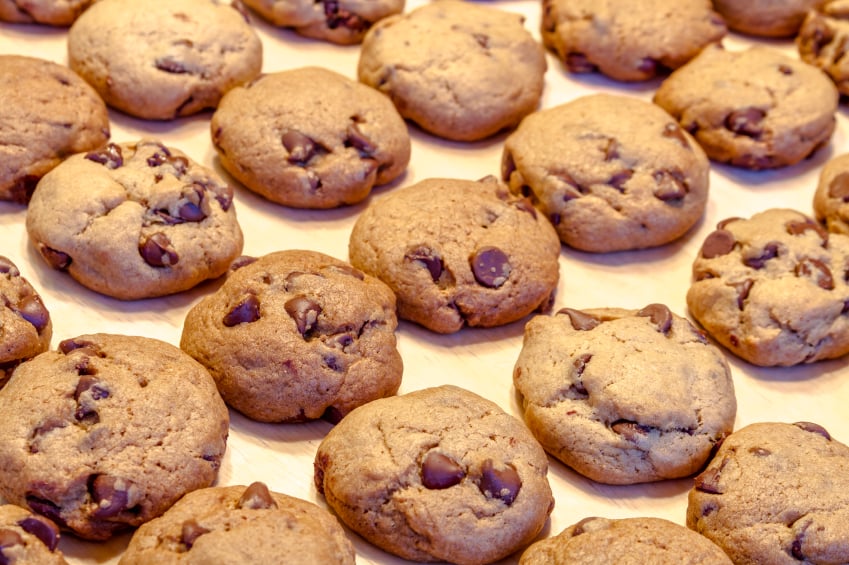 While most cookies with candy inside tend to get a strange lump during baking, these cookies from The Kitchen Magpie come out looking like normal cookies, but they have the most wonderful surprise inside. The secret is to cut the butter in the dough by half. Though it may seem blasphemous, it helps keep the dough from spreading and flattening around the filling. This recipe will make 14 or 15 cookies, so you'll want at least that many snack size (not mini) Reese's Peanut Butter Cups.
Ingredients:
2¼ cups of all-purpose flour
1 teaspoon baking soda
½ teaspoon salt
½ cup unsalted butter, room temperature
¾ cup packed brown sugar
¾ cup granulated sugar
1½ teaspoon vanilla
2 eggs
2 cups of semi-sweet chocolate chips
14 to 15 peanut butter cups
Head to The Kitchen Magpie for the full recipe.
2. Maple, White Chocolate, and Cherry Oatmeal Cookies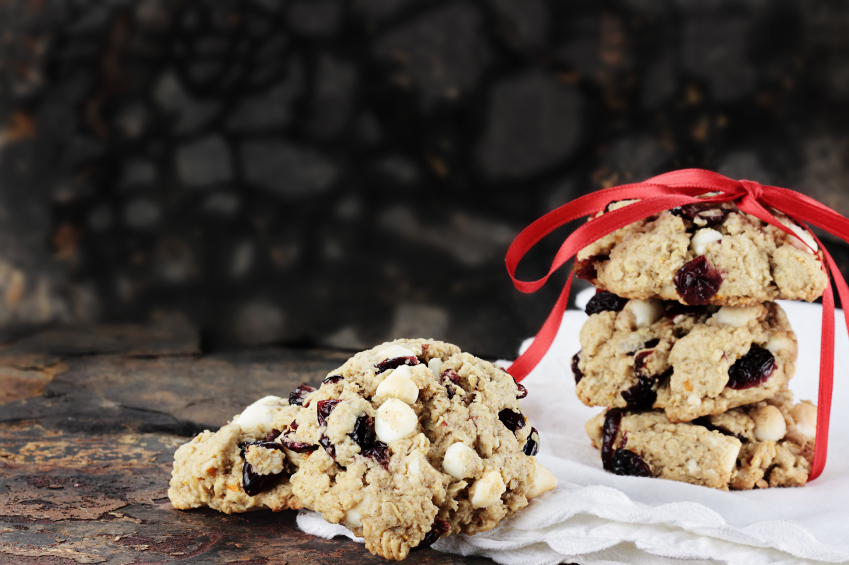 There's a serious debate that, like other things in this world, will never be settled: Should oatmeal cookies be made with raisins or chocolate chips? These cookies from Joy the Baker seek a better alternative altogether: white chocolate chips and dried cherries. They're crisp around the edges and soft through the center with deep caramel-like notes from the brown sugar and the maple syrup. If you have strong feelings about oatmeal cookies, make these: They hit all the best parts of a great cookie without feeling like they're trying too hard.
Ingredients:
1¾ cup all-purpose flour
1 teaspoon baking soda
½ teaspoon salt
1½ teaspoon ground cinnamon
½ cup unsalted butter, at room temperature
1 cup packed brown sugar
⅓ cup granulated sugar
2 large eggs
2 teaspoons pure vanilla extract
½ cup pure maple syrup
1¾ cups old-fashioned uncooked oatmeal
¾ cup dried cherries
1 cup white chocolate chunks
Head to Joy the Baker for the full recipe.
3. Masala Chai Snickerdoodles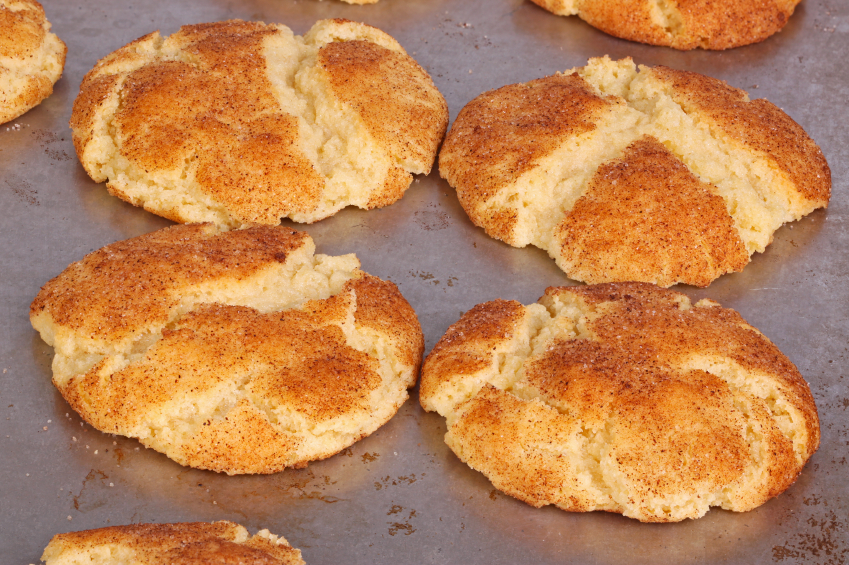 There's one ingredient that truly makes a snickerdoodle a snickerdoodle: cream of tartar. It's what differentiates a snickerdoodle from a sugar cookie rolled in cinnamon, what adds that slight tang and that perfect chewiness. Without it, you don't have a snickerdoodle. These snickerdoodles from Oh, Ladycakes take the flavor profile one step further by introducing spicy chai tea to the cookie dough and ramping up the coating to include chai spices beyond the traditional cinnamon. These cookies are actually vegan, though they don't have to be — use dairy milk and butter in place of non-dairy milk and vegan butter if you don't have vegan dietary restrictions.
Ingredients:
Dough
⅓ cup non-dairy milk
1 chai tea bag
1¾ cups unbleached flour
½ teaspoon ground cinnamon
¾ teaspoon fine sea salt
½ teaspoon baking soda
1½ teaspoons cream of tartar
½ cup vegan butter, room temperature
1 cup cane sugar
1 teaspoon vanilla extract
Coating
¼ cup cane sugar
¾ teaspoon ground cinnamon
½ teaspoon ground cardamom
½ teaspoon ground ginger
⅛ teaspoon ground cloves
Head to Oh, Ladycakes for the full recipe.
4. Peanut Butter and Jelly Potato Chip Thumbprint Cookies
These cookies from Spoon Fork Bacon aren't just a spin on one classic, but on two: They're peanut butter cookies and they're jam thumbprint cookies. The combination seems perfect: Peanut butter and jelly are meant to be together. The addition of potato chips? May seem weird (it is a little weird), but there's something ultimately addictive about the crunchy, salty exterior coating of the potato chips in direct contrast to the nutty peanut butter and the sweet jam. You may find them to be a little too "out there" for you, but you also may find that they're the perfect snack you never knew you were looking for.
Ingredients:
½ cup butter, room temperature
½ cup sugar
⅓ cup light brown sugar
1 egg
1 teaspoon vanilla
1½ cups flour
¾ teaspoons baking soda
⅛ teaspoon salt
⅔ cup creamy peanut butter
1 egg white, lightly beaten
2 cups potato chips, crushed
½ cup jam of your choice
Head to Spoon Fork Bacon for the full recipe.
5. Bourbon Bacon Brown Sugar Cookies
Bacon. Yes, bacon. In sugar cookies. It's OK, though, because Back to Her Roots added the sturdier flavor of brown sugar and the warmth of bourbon to these cookies to stand up to the savory saltiness of the crumbled bacon. These are slightly cakier sugar cookies, which is great for the folks who love soft sugar cookies and less up the alley of those who prefer a crisp, crunchy sugar cookie. They're fluffy and tender, which actually works really well against the contrast of the bacon. If you're totally against the bacon, though, try these cookies with a light sprinkle of coarse sea salt.
Ingredients:
2 sticks butter, softened
¼ cup granulated sugar
1¼ cup brown sugar, plus more for rolling
1 teaspoon vanilla extract
2 eggs
¼ cup bourbon
2½ cups all-purpose flour
¼ teaspoon baking powder
1 teaspoon baking soda
¼ teaspoon salt
6 slices bacon, cooked and crumbled
Head to Back to Her Roots for the full recipe.