Oreo Recipes: Tasty Desserts Using America's Favorite Cookie
A glass of milk or a dab of peanut butter may be fine if you want an average upgrade for your Oreos, but why stop there? From pie crusts to cheesecakes, there are many more innovative ways of turning the humble cookie into a sumptuous treat. No pairing is off limits in these nine recipes, one of which might be your new favorite dessert.
1. Oreo Cookies and Cream Pancakes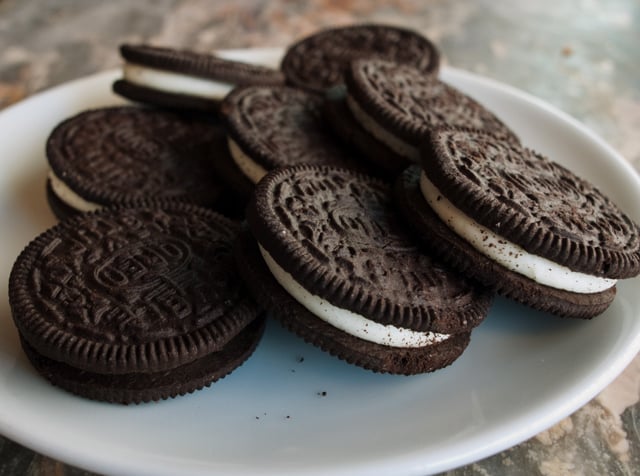 Betty Crocker's cookies and cream pancakes use biscuit mix, which will shorten the amount of time you spend in the kitchen when you crave a stack of Oreo pancakes. Alternatively, you could add the crushed cookies to your favorite pancake batter.
Ingredients:
2 cups biscuit mix
1 cup milk
1 egg
1 cup roughly chopped creme-filled chocolate sandwich cookies, such as Oreos
Filling
¾ cups powdered sugar
2 tablespoons milk
½ cup crushed creme-filled chocolate sandwich cookies
Head to Betty Crocker for the full recipe. 
2. Chocolate Peanut Butter Pie
One of the most versatile uses for Oreos in dessert is as a crust. That's how Ree Drummond used the cookies in this Food Network peanut butter pie recipe. Sprinkling additional crushed cookies on top is highly encouraged.
Ingredients:
25 whole chocolate sandwich cookies, such as Oreos
4 tablespoons butter, melted
Filling
1 cup creamy peanut butter
1 (8-ounce) package cream cheese, softened
1¼ cups powdered sugar
1 (8-ounce) package whipped topping, thawed
Head to Food Network for the full recipe. 
3. Golden Oreo Cake Batter Blondies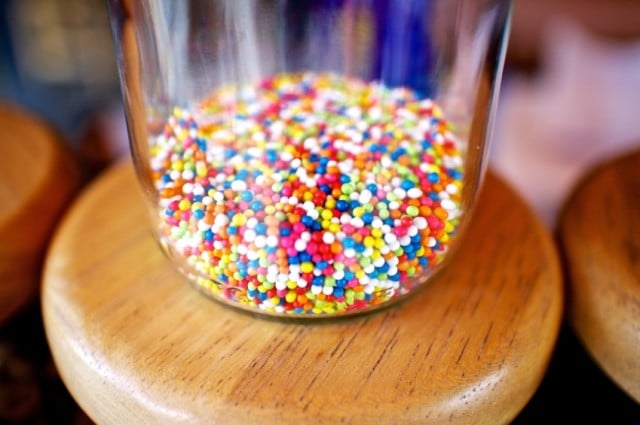 Don't let the original Oreo have all the dessert glory, especially when you could make birthday cake blondies like Sally's Baking Addiction did. If you don't want to purchase sprinkles, or happen to have a box of Funfetti cake mix on hand, you can use that instead of the yellow cake mix and sprinkles listed below.
Ingredients:
1 box yellow cake mix
¼ cup canola oil
1 egg
⅓  to ½ cup milk
½ cup sprinkles
1½ cups chopped Golden Oreos, some reserved for sprinkling
Head to Sally's Baking Addiction for the full recipe. 
4. Oreo Icebox Cake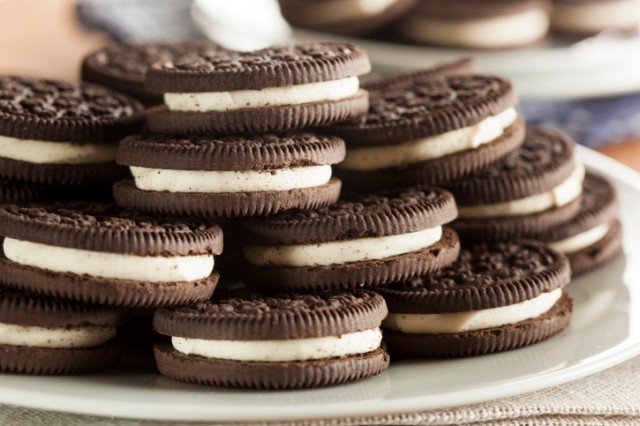 No baking skills are required to complete PopSugar's icebox cake recipe. All you need to be able to do is mix and layer in order to make this classic dessert. Make it one day before you plan on serving to allow the cake to set overnight in the fridge.
Ingredients:
2 cups heavy whipping cream, chilled
6 tablespoons granulated sugar
8 ounces cream cheese, softened
1 (9-ounce) package chocolate wafer cookies
9 Oreo cookies, crushed
Head to PopSugar for the full recipe. 
5. Banana Cream Pie with Golden Oreo Crust
A Golden Oreo pie crust works perfectly with a banana cream filling, and it is the dessert you'll be setting on the table after making Crazy for Crust's recipe. The homemade whipped cream takes the dessert to the next level, but if you're pressed for time, use whipped topping instead.
Ingredients:
25 Golden Oreos
4 tablespoons butter, melted
Whipped Cream
1 cup cold heavy whipping cream
1 tablespoon powdered sugar
Banana Cream
3 bananas, sliced
1 tablespoon butter
1 tablespoon brown sugar
1 (3.4-ounce) box banana pudding
½ cup milk
Fresh bananas, if desired
Head to Crazy for Crust for the full recipe. 
6. Cookies and Cream Cheesecake Cupcakes
Desserts collide in this recipe from Cookpad for an addicting, cupcake-sized confection. The easy, portable cheesecakes are perfect for a party since you can transport them directly in the cupcake trays.
Ingredients:
30 Oreos (24 whole and 6 crushed)
1 pound cream cheese, at room temperature.
½ cup sugar
½ teaspoon vanilla extract
2 large eggs
½ cup sour cream
¼ teaspoon salt
Head to Cookpad for the full recipe. 
7. Strawberry Cheesecake Ice Cream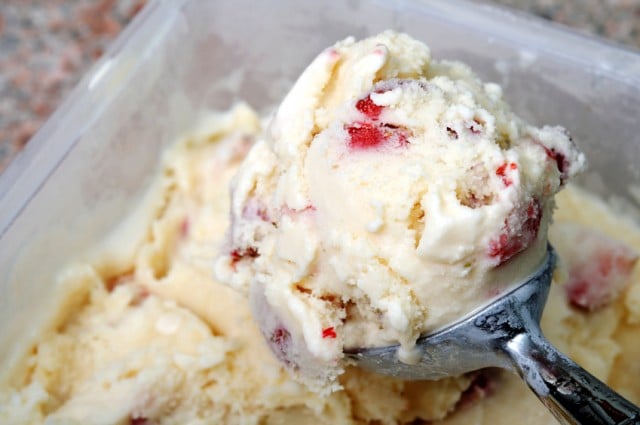 No ice cream machine is necessary to make Something Swanky's strawberry cheesecake ice cream with Golden Oreos. What you will need is patience because the ice cream needs to freeze for at least 4 hours, with the best results coming from letting it sit overnight.
Ingredients:
1 (14.5-ounce) can sweetened condensed milk
1 (8-ounce) tub frozen whipped topping, thawed
1 (8-ounce) brick of cream cheese, softened
¼ cup butter, softened
1 tablespoon lemon juice
1 teaspoon vanilla extract
15 Golden Oreos
¼ cup butter, softened
1 (21-ounce) can strawberry pie filling
Head to Something Swanky for the full recipe. 
8. Baked Cookies and Cream Doughnuts
Krispy Kreme was the inspiration behind this recipe from Cooking Classy. The copycat doughnuts have a chocolate base, and sweet Oreo-infused icing and whipped cream are a decadently delicious sugar rush.
Ingredients:
2 cups all-purpose flour
½ cup cocoa powder
1 teaspoon baking powder
½ teaspoon baking soda
¾ teaspoon salt
½ cup granulated sugar
½ cup light-brown sugar
⅓ cup vegetable oil
2 large eggs
1½ teaspoons vanilla extract
¾ cup buttermilk
Softened butter, for doughnut pan
Vanilla icing with Oreos
3¾ cups powdered sugar
5 tablespoons milk, then more as needed
1 tablespoon heavy cream
¾ teaspoon vanilla extract
8 Oreos, crushed
Oreo whipped cream
1 cup heavy cream
3 tablespoons powdered sugar
2 Oreos, finely crushed
Head to Cooking Classy for the full recipe. 
9. Oreo Biscotti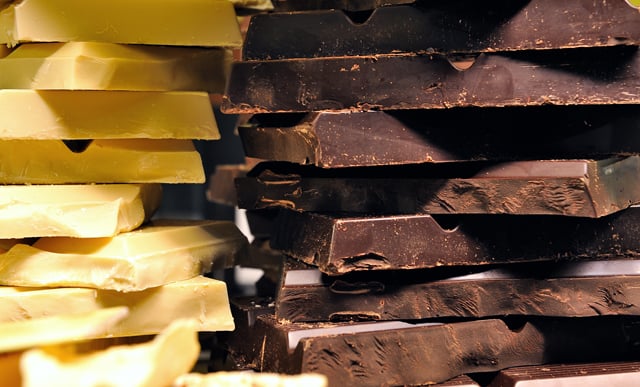 This Food.com recipe is turning a cookie into another cookie: biscotti. Twice baked, many people enjoy dunking their biscotti in a drink, like coffee. We can't think of any better pairing for an upgraded Oreo than milk, though.
Ingredients:
1 cup sugar
⅓ cup butter, melted
3 eggs
2 teaspoons vanilla extract
3 cups flour
1½ teaspoons baking powder
¼ teaspoon salt
16 Oreo cookies, coarsely chopped
2 ounces semisweet chocolate or 2 ounces white chocolate, melted
Head to Food.com for the full recipe.