7 Pantry Items You Should Stop Buying and Start Making
In the name of saving money, sometimes it makes way more sense to buckle down and make some staples at home. We're not talking about huge projects like making your own ravioli from scratch. No one has time to do that every week. Making your own tortillas is monotonous and time consuming (albeit delicious), and although baking your own chips is easy as pie and way cheaper than buying a bag, there's just something about deep frying batches and batches of chips that feels like too much hassle. Other pantry items, though, are a cinch. They require little hands-on time, little hassle, and the little savings you get from making them yourself add up. By trimming some dollars and cents off your grocery bill by investing a little time each week, you can re-appropriate a little extra pocket money to spend on more exciting items at the store to make meals extra special without breaking the bank.
1. Nut Butters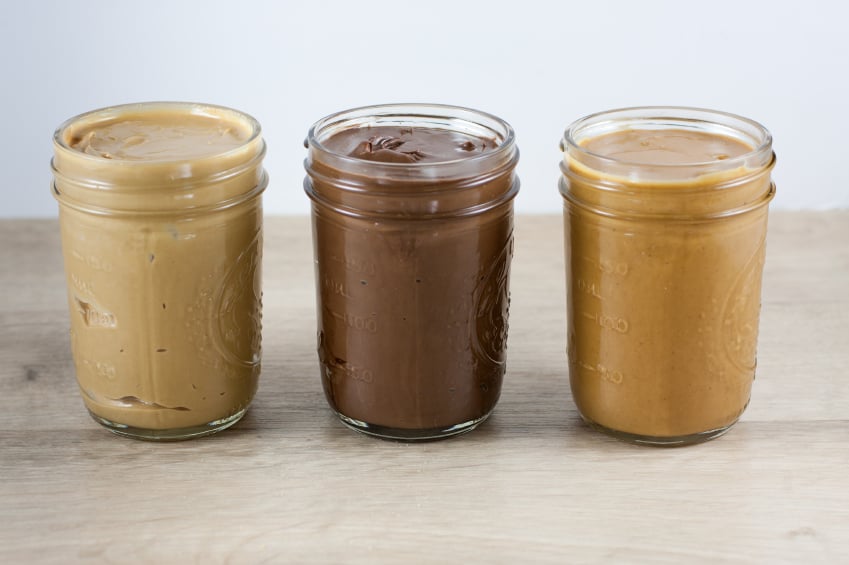 Whether it's peanut butter, almond butter, cashew butter, or whatever other nut butter you're nuts about these days, you should consider making your own. Not only is it ridiculously easy, it's also way cheaper. The price of homemade peanut butter is about 20% cheaper than Jif, which clocks in at approximately $2.20 per cup, and it's not packed with sugar (there's about a teaspoon of sugar in every serving of Jif) or hydrogenated oils. The organic, natural stuff available in stores is a better comparison, but the cost difference is much more drastic. Smucker's natural peanut butter costs $2.45 per cup, and Justin's classic peanut butter costs $3.75 per cup. Making your own peanut butter costs about $1.76 per cup.
This recipe for homemade peanut butter is from The Kitchn. Feel free to add honey, chopped peanuts, or other add-ins like cocoa powder and cinnamon to make things even more exciting. The oil is optional, but makes the peanut butter creamier.
Ingredients:
2 cups roasted, shelled, and peeled peanuts
½ teaspoon kosher salt
1 to 2 tablespoons peanut or vegetable oil
Head to The Kitchn for the full recipe.
2. Vanilla
Vanilla extract is akin to liquid gold. It's the savior of baked goods, but unfortunately, it's also wickedly expensive! Pure vanilla extract from McCormick runs at about $6 for 2 ounces. By making your own, you can easily make 12 ounces for $7, while 12 ounces of McCormick would cost $36.
You have control over how your extract tastes by using different boozes. For a simple, clean tasting vanilla, use vodka. For a warm vanilla, use bourbon. For a deeply flavored and spicy vanilla, use dark rum. Don't worry about buying good alcohol for this. This recipe from Joy the Baker shows just how easy it is to make your own vanilla extract.
Ingredients:
Vanilla beans; 3 per every cup of alcohol
80+ proof alcohol such as vodka, bourbon, or rum
A jar with a tightly fitting lid
Head to Joy the Baker for the full recipe.
3. Bread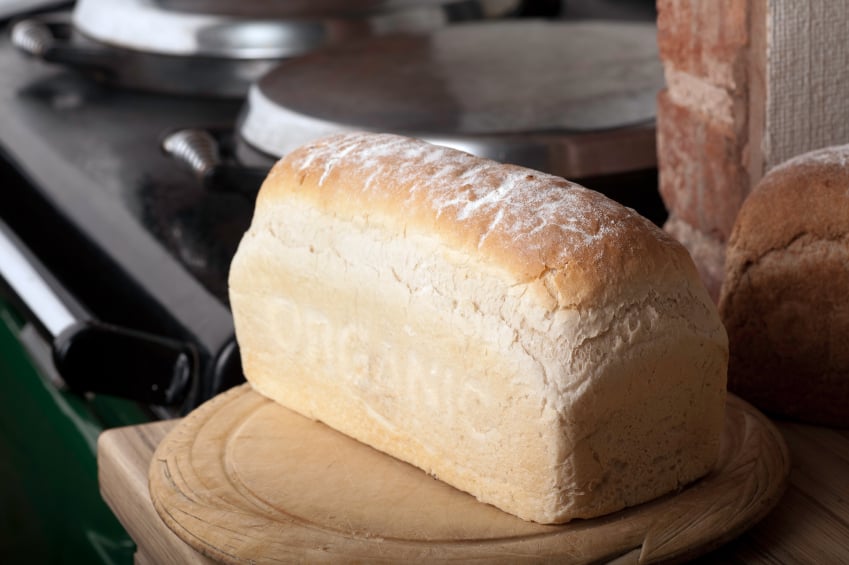 When it comes to baking your own bread, we're not talking about taking hours out of your day and rearranging your life around rising times and yeast starters. Baguettes and sourdough boules are best bought, unless you find yourself with a lot of time and a serious desire to be a DIY bread artisan. Instead, we're talking about everyday sandwich bread. The kind you use for morning toast and PB&Js and cold cut sandwiches. According to Jennifer Reese, author of Make the Bread, Buy the Butter, a loaf of homemade bread — including the cost of running the oven — comes out to about $1 per loaf. A loaf of Sarah Lee, on the other hand, costs about $5, and even Freihofer's costs closer to $2.
Reese suggests that if you're going to hop on the bread-making train, you should really buy it in bulk. Supermarket yeast costs up to $4.50 an ounce, while King Arthur Flour's bulk instant yeast is $5.95 for a whole pound. Since homemade bread isn't laden with preservatives, it will only last about 1 week. This recipe from The Hungry Mouse makes 2 loaves.
Ingredients:
5½ cups flour; bread and all-purpose flours are both good here
1 tablespoon salt
2 tablespoons sugar
1 tablespoon yeast
2 tablespoons butter, softened
2 cups warm water, plus more as needed
Oil for the pan
Head to The Hungry Mouse for the full recipe. 
4. Yogurt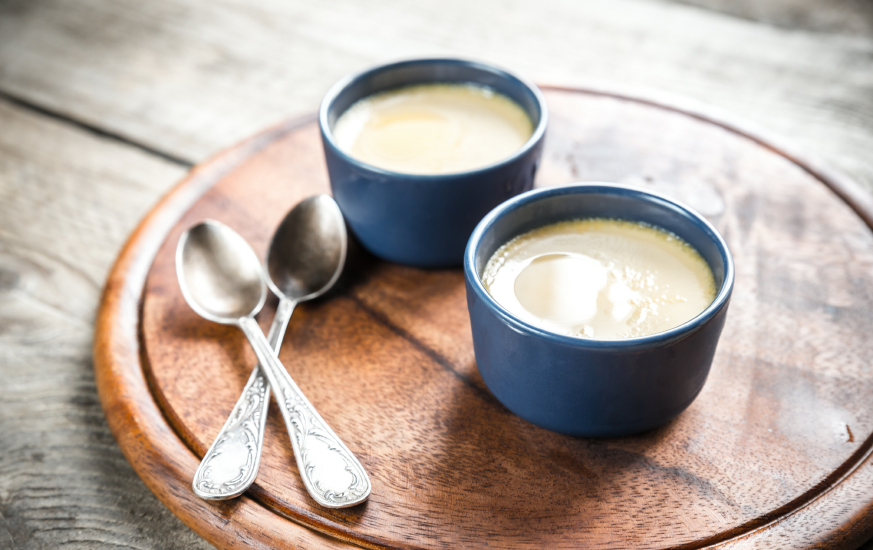 Fully anticipating that you're looking at us like we're crazy for suggesting you make your own yogurt, we're here to ask you to listen for just a brief moment: Making yogurt is wildly easy and, as long as you use clean equipment, perfectly safe. Those Salton yogurt makers were hugely popular in the 70s, but we've lost touch with homemade dairy since then. Like a bread machine, you don't need a yogurt maker to make yogurt at home. In fact, it's way easier than making bread at home. It's much more cost effective: A little 6-ounce cup of yogurt costs about $0.89, while thicker Greek yogurt costs at least $1.14 for 5.3 ounces. A half-gallon of milk costs about $2.20, which comes down to about $0.21 for 6 ounces.
To make your own, you'll need milk and yogurt with live and active cultures. It will say on the package. Once you've made one batch of yogurt, keep saving a little to inoculate your next batch. This recipe from David Lebovitz is simple and straightforward.
Ingredients:
½ gallon whole milk
¼ cup plain whole milk yogurt
Head to David Lebovitz for the full recipe.
5. Hummus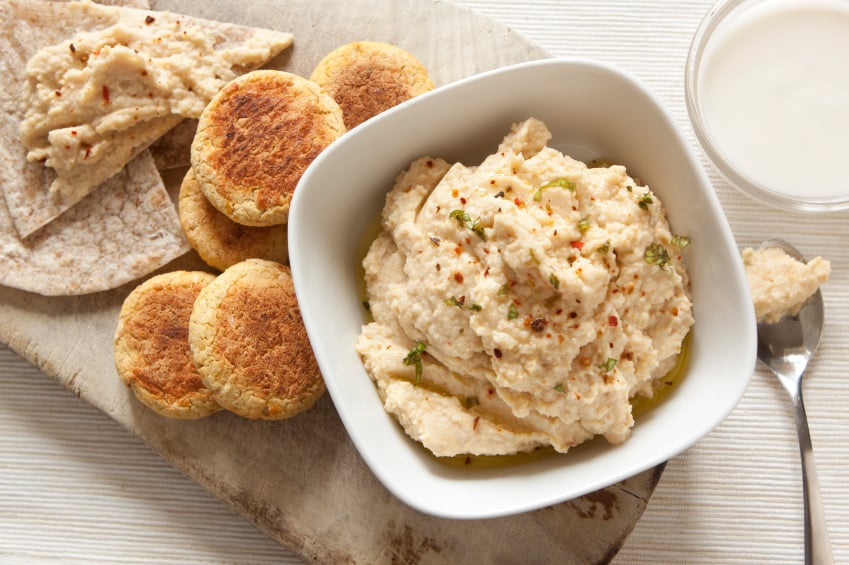 This thick, nutritious Middle Eastern dip is definitely delicious. Whether used to accompany vegetables, pita bread, or as a spread on a sandwich, a couple tablespoons of this stuff is rich enough in protein and fiber to keep you running for hours. Too bad a little tub of it costs up to $4 per cup at the store. Making it at home from dried chickpeas is by far the most cost effective way of indulging in this dip, coming out to $1.10 per cup. If you use canned chickpeas, expect a sharp increase in price.
This recipe from Alton Brown uses dried chickpeas cooked in a crockpot with baking soda, which helps the chickpeas blend down into an ethereally smooth hummus. Pick up the tahini from an international market for the best deal.
Ingredients:
Chickpeas
7 cups water
1 pound dry chickpeas, sorted and rinsed
¼ teaspoon baking soda
Hummus
2 cloves garlic, minced
1½ teaspoons kosher salt
5 tablespoons fresh squeezed lemon juice
¼ cup water
⅓ cup tahini, stirred well
¼ cup extra-virgin olive oil
Head to the Food Network for the full recipe.
6. Whipped Cream
Not only is canned or tubbed whipped cream twice the price of homemade, it's also full of gross additives. Reddi-wip has eight ingredients including mono- and diglycerides and corn syrup. Cool Whip has no dairy whatsoever, and is made from hydrogenated oil and corn syrup. True whipped cream involves nothing more than heavy cream and sugar, and vanilla extract if you can spare it (and if you've made your own, you certainly can). It's pillowy and luscious compared to the gummy, plasticy fake stuff. Make it and see for yourself.
With a stand mixer, cold cream becomes whipped cream in no time. Don't have a stand mixer? As long as the heavy cream and the bowl are both cold, a balloon whisk and a little muscle will pull great whipped cream together in just a minute or two. It's a miracle. Bon Appétit does rightly warn that if your cream and equipment are too warm, your cream won't whip, and if it's over-beaten, the milk solids separate and you're working toward butter.
Ingredients:
2 cups heavy cream
2 to 4 tablespoons sugar
1 teaspoon vanilla extract
Head to Bon Appétit for the full recipe.
7. Pesto
If you've ever made your own pesto, you know it's miles ahead of jarred pesto in the flavor race. Not only is store-bought pesto incredibly expensive, it's also lost most of the bright flavor that makes pesto amazing. An 8.1-ounce jar of Classico pesto costs about $5, sometimes up to $6, depending on where you get it. This doesn't contain nuts, so you're free on the pricey pine nuts. It also uses "Romano" cheese, which isn't genuine Italian Pecorino or Parmesan, but a generic American or Canadian style of hard cheese aged for at least 5 months, according to the FDA.
The recipe below from Reese's book Make the Bread, Buy the Butter will cost about $5 for the same amount in the Classico jar, but with some crucial differences: The homemade pesto includes real Parmesan and walnuts (pine nuts are as pricey as filet mignon) and is free of the soy, lactic acid, torula yeast, and citric acid found in the jarred stuff. To stretch your pennies even more, look for a substitute Romano cheese, omit the nuts, and swap the basil for spinach when it's not the height of summer's basil season.
Ingredients:
2 packed cups fresh basil, leaves only, washed and dried
3 garlic cloves, peeled and chopped
½ cup olive oil
3 tablespoons walnuts
½ cup grated Parmesan cheese
Directions: Place the basil, garlic, oil, and nuts in the bowl of a food processor and blend until smooth and creamy.
Scrape down the sides of the work bowl and add the cheese. Pulse to combine. Taste and adjust for salt. This pesto can be used immediately, stored in the fridge for one day, or frozen for longer storage.