Peanut Butter Pretzel Monopoly?! Trader Joe's Is Going to Court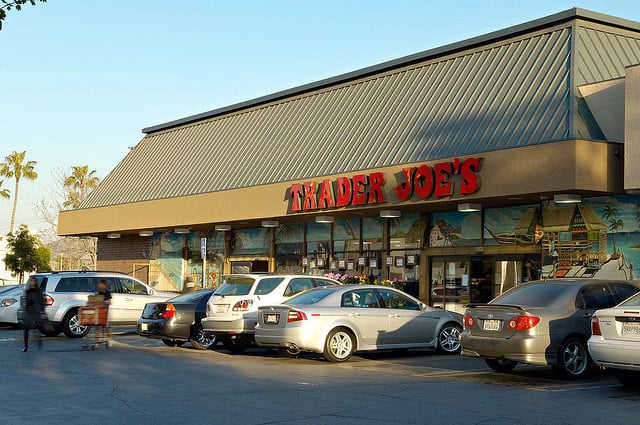 Uh oh. It looks like dear old Trader Joe has himself a problem — a peanut butter problem, that is. Trader Joe's, a privately held grocer typically known for its affordable food and great-tasting products, has a number of items that it knows will consistently draw consumers to stores, and one of those famous snacks is its peanut butter pretzels.
The concept is a simple one, but it has still been a business worth millions of dollars for Trader Joe's. Now, one supplier isn't happy about the way the snack's market has turned, and and the company is ready to do something about it.
NPR reported Friday that Maxim Marketing, a Southern California company and a former business partner of Trader Joe's, is suing the grocer for allegedly cutting the supplier out of the market it helped create. Maxim charges that it invented the peanut butter pretzel in the 1980s but now has been carved out of the market thanks to Trader Joe's decision to switch suppliers to packaged food giant ConAgra Foods (NYSE:CAG).
Before the switch, Maxim had been supplying the grocer with the pretzels for 25 years. Maxim is suing both companies, and journalist Alfred Lee explained to NPR on Friday: "They're suing for alleged breach of contract and also alleging the existence of a peanut butter pretzel monopoly. I realize that sounds kind of funny, but this isn't some bite-sized niche, if you will. It's a market worth tens of millions of dollars."
Peanut butter pretzel monopoly? That's a new one, but the suit has a number of intricacies. According to NPR, Maxim's problem is that it doesn't own its own factories and instead relied on various independent manufacturers to create the pretzel snacks. Packaged food giant ConAgra Foods later swallowed up those manufacturers and their manufacturing capability in the U.S. The result? Maxim found itself subscribing to ConAgra so it could get its beloved pretzels out to Trader Joe's. Everything was smooth sailing until Trader Joe's cut Maxim out of the operation and decided to rely solely on ConAgra.
And that's not all. Maxim also claims that it sold Trader Joe's $9 million worth of peanut butter pretzels each year only for the grocer to turn around and sell the snacks at a gross markup of almost 35 percent, NPR reports. That rounds out Maxim's argument that Trader Joe's deal with ConAgra essentially blocks it from any and all business. Now it'll be up to the courts to decide whether any contract was breached and whether Trader Joe's and ConAgra really are monopolizing the pretzel marketplace.
To be fair to Trader Joe's, retailers routinely cut costs by going straight to the manufacturer instead of relying on middlemen, but Maxim still did a good job of painting the grocer as ruthless in its filing on Friday, charging that it was the first to invent the idea of stuffing a hard peanut butter shell with peanut butter, and now it's basically locked out of the business. It'll be interesting to see if the supplier can sway the court in its favor, but until then, the alleged peanut butter pretzel monopoly will march on.
More From Wall St. Cheat Sheet: