Quick and Easy 5-Ingredient Breakfast Recipes
There isn't always time to concoct an elaborate breakfast before work, but we don't have to sacrifice a tasty and filling morning meal for the sake of making a bus or train. As most of us probably know by now, skipping breakfast completely will have your stomach growling by mid-morning at the latest. Boost your energy levels before your leave the house with any of the following recipes. These dishes all use five ingredients or less, with each dish taking under a half-hour to complete.
1. Chocolate Hazelnut Stuffed French Toast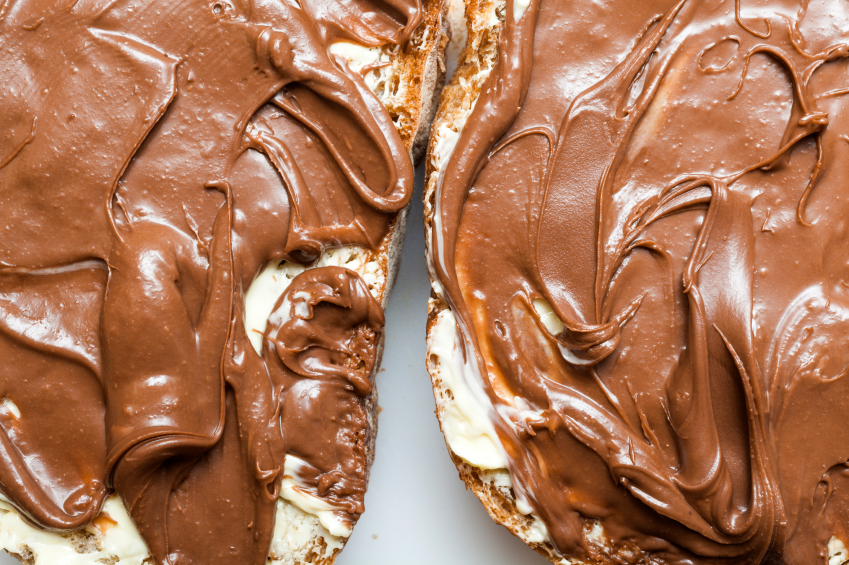 This rich recipe from the Food Network takes just 20 minutes to complete, including cook time, and it yields 4 servings. This is great for beginner cooks who need to satisfy their sweet tooth in the morning, and is best served alongside a hot cup of coffee.
Ingredients:
4 large eggs, lightly beaten
1 cup whole milk
8 (

½

-inch) thick slices brioche or challah bread
8 tablespoons chocolate-hazelnut spread, divided
Pinch of salt
Get the recipe directions at The Food Network. 
2. Oatmeal Cottage Cheese Pancakes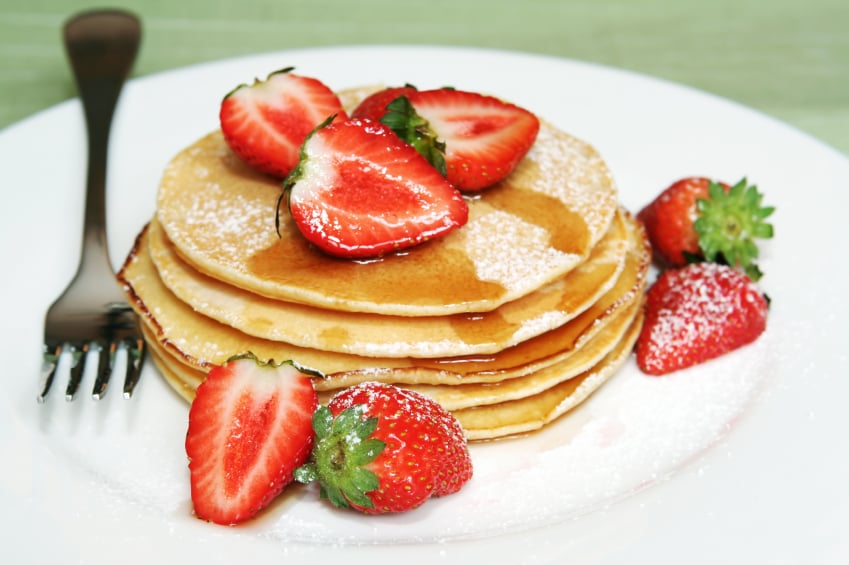 This is a quick, straightforward, and heart-healthy recipe from Food.com that doesn't sacrifice taste. These pancakes take about 15 minutes to complete, including cook time. Each 340-calorie serving is packed with more than 31 grams of protein, meaning you won't be hungry before lunchtime! This recipe yields 1 serving (a variable amount of pancakes, depending on size).
Ingredients:
½

 cup oatmeal

½

 cup cottage cheese
1 teaspoon vanilla
4 egg whites
Get the recipe directions at Food.com.

3. Easy Sausage Gravy and Biscuits
This homestyle breakfast meal takes just 15 minutes to complete, making it an ideal savory meal for a rushed morning. This dish from All Recipes yields 8 servings.
Ingredients:
1 (16-ounce) can refrigerated jumbo buttermilk biscuits
10 ounces to 1 pound pork sausage

¼

 cup flour
2

½

 cups milk
Salt and ground black pepper to taste
Get the recipe directions at AllRecipes.

4. Healthy Five-Ingredient Granola Bars
Minimalist Kitchen offers this idea for a healthy, sweet, no-bake granola bar treat. The recipe yields 10 bars, taking about 15 minutes total to complete. Each bar has 217 calories, four grams of fiber, and six grams of protein.
Ingredients:
1 cup packed dates, pitted

¼

 cup honey

¼

 cup creamy salted natural peanut butter or almond butter
1 cup roasted unsalted almonds, loosely chopped
1

½

 cups rolled oats
Optional additions: chocolate chips, dried fruit, nuts, banana chips, vanilla, etc.
Get the recipe directions at Minimalist Baker.
5. Quinoa Breakfast Pots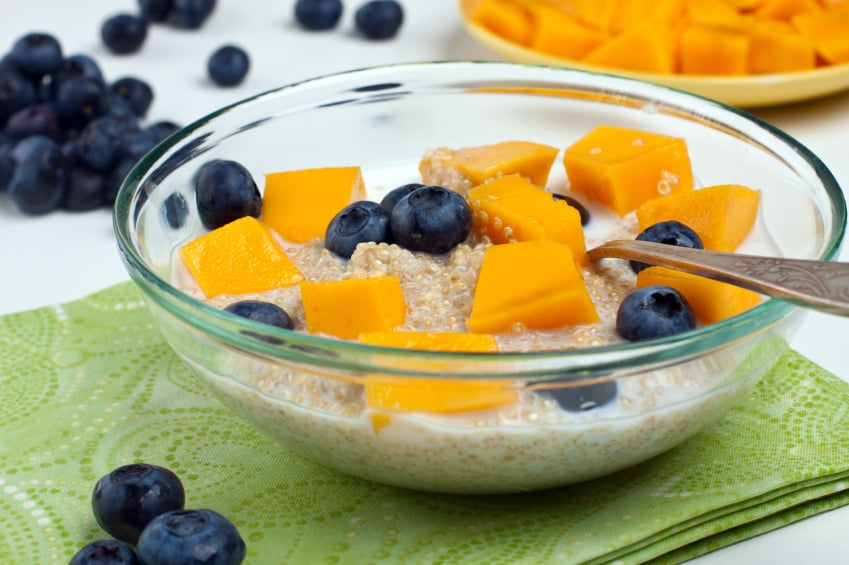 This vegan and gluten-free option from Everyday Feasts serves 4 and takes about 25 minutes to make. Quinoa is a type of whole grain high in fiber and protein, making it a great way to kick-start your metabolism in the morning. Honey and the fruit of your choice will sweeten this treat to your liking.
Ingredients:
4 cups almond milk
1 cup mixed quinoa (equal parts white, red, and black varieties)
10 ounces fresh strawberries or other fruit of your choosing, sliced
2 tablespoons pistachios or other nut of your choosing, slivered
Honey to sweeten
Get the recipe directions at Everyday Feasts.
More from Culture Cheat Sheet: