Recipes for Panera Bread Bakery Treats at Home
What is your breakfast of choice — an omelet, a bowl of oatmeal, a fluffy pancake, or a bagel? Consumers vary on what they choose to eat first thing in the morning, but arguably the easiest way to appease a crowd is to feed everyone a good old fashioned bagel with cream cheese or a pastry, and those doughy rounds of goodness are the stars of our recipe roundup today.
Most people have gotten down with a bagel, but the more important question is: have they sunk their teeth into a hot, fresh from the oven homemade one? While many bagel lovers get their fix at places like Panera and Dunkin' Donuts, what they don't realize is they can skip the AM drive-thru and instead make their bagels themselves.
Let's turn our breakfast game up a notch and check out these eight homemade recipes found around the web. We know any baking involving yeast sounds intimidating, but it's surprisingly not, and after pulling your plain, cinnamon sugar, or Asiago bagels and crispy pastries out of your own oven, you may never visit another Panera again.
1. Plain bagel
We're kicking things off with a basic recipe from Chowhound for the classic homemade bagel. A carb coma has never been more worth it. Homemade bagels do require the activation of some yeast, but we promise after that, it's smooth (satiating) sailing. As long as you have some bread flour, anyone can master this bagel recipe that only calls for 8 ingredients, and as you can imagine, the toppings you can put on your doughy breakfast are also endless.
Ingredients:
1½ cups tepid water (105 to 110 degrees Fahrenheit) plus 1 tablespoon for the egg wash
1 (¼-ounce) packet active dry yeast (2¼ teaspoons)
4 cups bread flour
2 tablespoons malt syrup
2 teaspoons kosher salt
4 teaspoons granulated sugar
1 large egg white
Sesame seeds, poppy seeds, or coarse salt for topping
Read the recipe directions at Chowhound. 
2. Cinnamon Crunch Bagel
Next up we're taking things up a notch with these cinnamon crunch bagels from Half Baked Harvest. Panera who? Steer clear of the stale offerings often found at the breakfast chain and instead bake up your own goods. Warm carbs coated in cinnamon sugar coating are almost too good to be true, and when they're homemade, it'd be almost cruel to turn them down.
'Tis the season for cinnamon, after all. Bake these bagels today.
Ingredients:
2 cups warm water
2 packets active dry yeast (4½ teaspoons)
2 tablespoons honey
1 teaspoon salt
1 tablespoon cinnamon
3 cups bread flour
2½ cups white whole wheat flour or pastry flour
½ cup white chocolate chips
1 tablespoon brown sugar (for the water bath)
Topping
¾ cups brown sugar
¼ cup sugar
¼ cup cinnamon
4 to 6 tablespoons butter, melted
Read the recipe directions at Half Baked Harvest. 
3. Homemade Cinnamon Rolls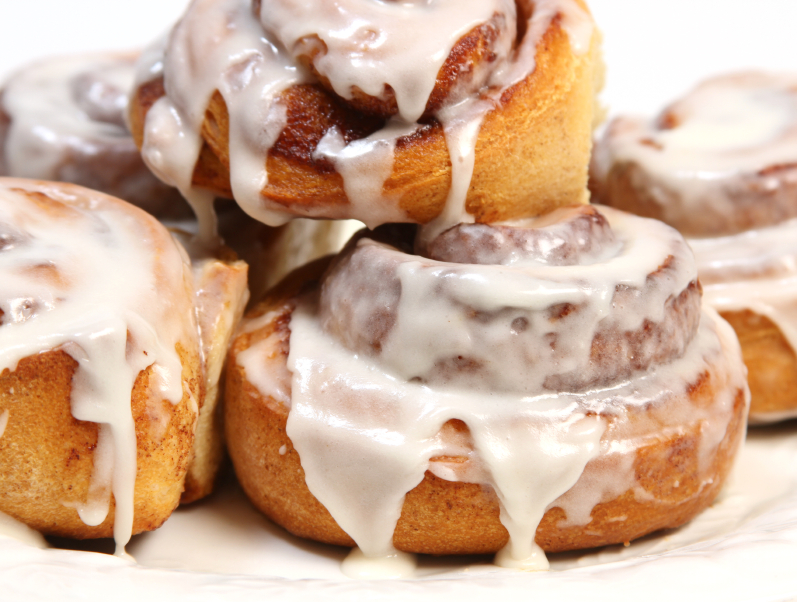 If you're not at Panera for their bagels, there's a high likelihood you're there for their notorious cinnamon rolls, and luckily for you, we have a recipe for those, too. This doughy goodness promises to pull anyone out of bed in the morning, and proves that any and all bakers can perfect homemade cinnamon rolls. If you don't believe us, check out this recipe from Home Cooking Adventure and see for yourself. These forgiving rolls are "rich and fluffy," as highlighted by the recipe developer, and while they do require yeast, you'll see that they're not half as difficult as you might expect. Say hello to cinnamon-rich carbs.
Ingredients:
3 cups flour
25 grams fresh yeast (2¼ teaspoons active dry yeast)
1 cup lukewarm milk
¼ cup sugar
½ teaspoon salt
2 eggs
4 tablespoons oil or melted butter
Filling
5 tablespoons butter, at room temperature
2 tablespoons ground cinnamon
⅓ cup sugar
Icing
1 cup powdered sugar
1 teaspoon vanilla extract
2 tablespoons milk
Read the recipe directions at Home Cooking Adventure. 
4. Homemade Asiago Cheese Bagel
Or, if you're interested in indulging in a cheesy morning, you also have the option of whipping up these homemade Asiago cheese bagels from How Sweet It Is. Once again, we cut the cord on our relationship with Panera, and after one bite of these bagels, you'll see that there's no looking back.
Freshly grated Asiago cheese is the star ingredient in this recipe, but yeast, honey, flours, and brown sugar also play big roles, too. Homemade bagel-making is the perfect fall Saturday morning activity, and in this case, you get to eat the fruits of your labor.
Ingredients:
10 to 12 ounces freshly grated Asiago cheese
2 cups warm water
2 packets active dry yeast
2 tablespoons honey
3 cups all-purpose flour
2½ cups bread flour
1 teaspoon salt
1 tablespoon brown sugar (for the water bath)
Vegetable oil for brushing
Read the recipe directions at How Sweet It Is. 
5. Everything Bagel
For those who have trouble making decisions, these bagels from Brown Eyed Baker are the perfect breakfast for you. Enter: the everything bagel. It's also known as anything you could want in a homemade carby creation. Poppy seeds, sesame seeds, dried garlic, dried onion, and salt are just a handful of the toppings that make this bagel a special standout, and don't even get us started on the cream cheese, jam, and nut butter varieties you can top your bagel with.
Ingredients:
Sponge
1 teaspoon instant yeast
4 cups (18 ounces) high-gluten or bread flour
2½ cups water, at room temperature
Dough
½ teaspoon instant yeast
3¾ cups (17 ounces) high-gluten or bread flour
2¾ teaspoons salt
2 teaspoons malt powder or 1 tablespoon dark or light malt syrup, honey, or brown sugar
To Finish
1 tablespoon baking soda
Cornmeal or semolina flour for dusting
Everything bagel topping (for a homemade version, see below)
Topping
4 teaspoons poppy seeds
4 teaspoons sesame seeds
4 teaspoons dried garlic (minced or flaked)
4 teaspoons dried onion (minced or chopped)
2 teaspoons kosher salt (or other coarse salt)
Read the recipe directions at Brown Eyed Baker. 
6. Almond Bear Claws
Still hungry? Here's a recipe from Taste of Home to check out. Hello homemade almond bear claws, goodbye Panera morning runs. There's no need to stand in line the breakfast chain when you can craft up your claws on your own, and just as long as you aren't afraid to get your hands doughy, you should have no problem with this recipe. Impress your breakfast guests on a weekend morning with these treats and give them a breakfast they'll never forget. They won't stop talking about your decadent pastries, and you won't ever be intimidated by yeast again.
Ingredients:
1½ cups cold butter, cut into ½-inch pieces
5 cups all-purpose flour, divided
1 package (¼ ounce) active dry yeast
1¼ cups half-and-half cream
¼ cup sugar
¼ teaspoon salt
2 eggs
1 egg white
¾ cup confectioners' sugar
½ cup almond paste, cubed
1 tablespoon water
Coarse or granulated sugar
Sliced almonds
Read the recipe directions at Taste of Home. 
7. Pumpkin-Pecan Braid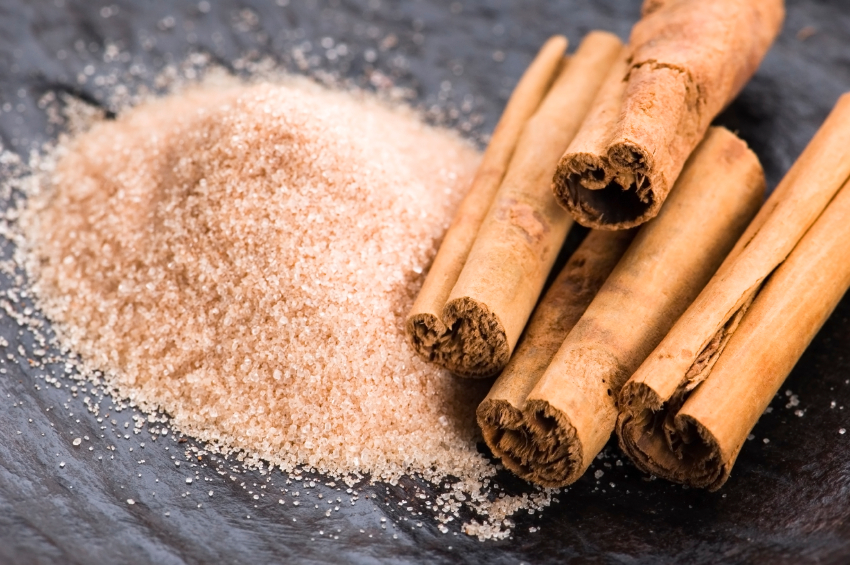 We're throwing you a bone with this second to last pastry recipe and letting you take a shortcut. Bake your own pumpkin-pecan braid with this recipe from Betty Crocker and use crescent dinner rolls. We won't tell anyone — just as long as you promise to try your hand at yeast with one of the other recipes highlighted on this list.
Ingredients:
Coffee Cake
1 can (8 ounces) Pillsbury refrigerated crescent dinner rolls
¾ cup canned pumpkin (not pumpkin pie mix)
⅓ cup packed brown sugar
1 teaspoon ground cinnamon
⅛ teaspoon ground ginger
⅛ teaspoon ground nutmeg
1 egg, separated
½ cup chopped pecans
Glaze
½ cup powdered sugar
2 to 3 teaspoons milk
1 tablespoon chopped pecans
Read the recipe directions at Betty Crocker. 
8. Blueberry Bagel
A homemade bagel studded with blueberries: the last recipe we're highlighting on our list. This formula from Taste.com will make anyone's mouth water, and even may unknowingly pull a few off the no-carb train for good.
Ingredients:
¾ cup warm water
100 grams frozen blueberries, thawed
2 teaspoons (1 sachet) dried yeast
⅓ cup sugar
2½ cups plain flour
1 teaspoon ground cinnamon
½ teaspoon salt
8 cups water
1 egg yolk
1 tablespoon milk
¼ cup (60g) white sugar
Cream cheese, to serve
Blueberries and raspberries, to serve
Read the recipe directions at Taste.com. 
More from Culture Cheat Sheet: