Sacred Grounds: America's 8 Best Coffee Shops
According to the Harvard School of Public Health, over half of adult Americans drink coffee every day. But today's finest coffee shops are recognized for more than their exceptional brews: They are also celebrated for their distinctive identities. After all, it's not every day you find yourself downing a mug of freshly roasted coffee in a hybrid café/bicycle repair shop. The unforgettable ambiances and community-centric ideals of these shops is what makes them the best and brightest in America's contemporary café scene.
These 8 coffee shops offer unforgettable coffee-drinking experiences, both inside and outside the cup.
1. Madcap Coffee (Grand Rapids, Michigan)
Madcap Coffee does Michigan proud by serving up the best in fresh roasted coffee grounds every day of the week. Their original brews are brimming with personality, and can be tasted in-store with a flight tailored to your caffeine needs. Madcap's café and roastery is based in Grand Rapids, but has an outpost in Washington, DC, which offers weekly public tastings. Visit the Madcap website for more details.
2. Cafe du Monde (New Orleans, Louisiana)
This French Quarter brewhouse was established in 1862 in the New Orleans French Market. Cafe du Monde is open 24 hours a day, 7 days a week, closing only for Christmas and hurricane threats. Du Monde is home to a famous chicory-spized coffee, which was introduced in the Civil War era as a method of stretching coffee supplies. Try it paired with one of the café's famous beignets. Check out the Cafe du Monde website for more details.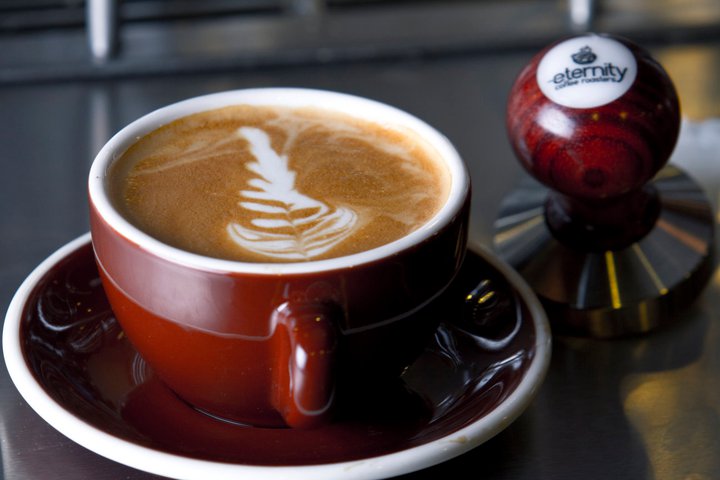 3. Eternity Coffee Roasters (Miami, Florida)
All cafés claim a commitment to their coffee, but none deliver quite like Eternity. These coffee roasters take its brews one step further by following a seed-to-cup mantra — meaning that it has total control over the growth, import, and roasting of each individual bean. Eternity sources coffee beans from around the globe, maintaining control of everything from sustainable growing practices to milling and, finally, the artisinal roasting process, which brings out the unique character of each and every bean. Visit the Eternity Coffee Roasters website for more details.
4. Cafe Grumpy (New York, New York)
Cafe Grumpy was founded in Greenpoint, Brooklyn, and has been roasting its own beans since 2009. The owners ensure that Cafe Grumpy coffee only consists of beans cultivated using sustainable agricultural practices. Currently, Cafe Grumpy offers up 8 house roasts, each being as deliciously as distinct as the next. On a side note, this Cafe also cameos as Lena Dunham's character's place of work on HBO's Girls. See the Cafe Grumpy website for additional details.
5. Caffe Driade (Chapel Hill, North Carolina)
In addition to brewing a fine cup of coffee, Caffe Driade offers its guests an exquisitely secluded location in which to enjoy their roast. The Caffe is tucked into a cozy wooded area — a coffee lover's haven. For those who require an additional touch of luxury, the Caffe has an in-house humidor. If it's to your liking, enjoy a woody smoke out on the terrace while admiring the lush scenery. Visit Caffe Driade's website for more information.
6. Heritage Bicycles General Store (Chicago, Illinois)
This Chicago icon is a hybrid coffee shop and bicycle design assembly shop. The owner, a fifth-generation Chicagoan, spent five years helping to establish and grow Bowery Lane Bicycles in New York City — but ultimately, couldn't resist the draw of his hometown. Thus, the Heritage General Store was born. Stop in and order a premium, custom-made bicycle if you like — or just sit down with a cup of their award-winning coffee. Details can be found on the Heritage Bicycles General Store website.
7. Ascension Coffee (Dallas, Texas)
Ascension Coffee boasts in-house roasted beans from all over the world, including Rwanda, where this café's owner sits on the board of the largest privately owned plantation in the country, according to Thrillist. We think it's safe to say this guy knows coffee. Of course, it's hard to blunder your coffee too much when your café enlists the help of a $20,000 brewing machine. Stop in and try a Kyoto Drip — a Japanese-style iced coffee with a caffeine overload! Check out Ascension Coffee's website for more information.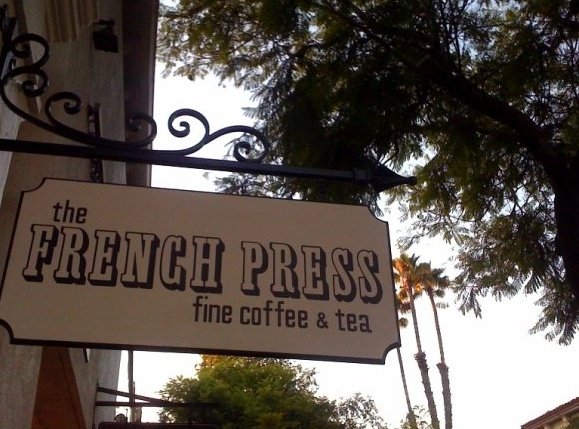 8. The French Press (Santa Barbara, California)
The French Press builds its identity upon a love for coffee and a love for California, and both these values shine through at this Santa Barbara icon. This café is as much as a community center as it is a coffee hotspot, with the facility parking lot hosting a weekly community farmer's market. One of the baristas here was a 2013 U.S. Barista Championship finalist — so you know quality comes first! Visit the French Press website for details.
More From Life Cheat Sheet:
Want more great content like this? Sign up here to receive the best of Cheat Sheet delivered daily. No spam; just tailored content straight to your inbox.