10 of the World's Top Beach Bars for Seaside Sipping
Beaches epitomize relaxation. From the white sand to the crystal clear blue water, a day at the beach provides you with tranquil scenery and a calming vibe. Could anything be better than that? How about a beach bar? They allow you to sip tropical drinks, soak up some entertainment, and nibble on a one-of-a-kind appetizer, all while enjoying the gorgeous views. Check out these 10 beach bars guaranteed to make your days in paradise perfect.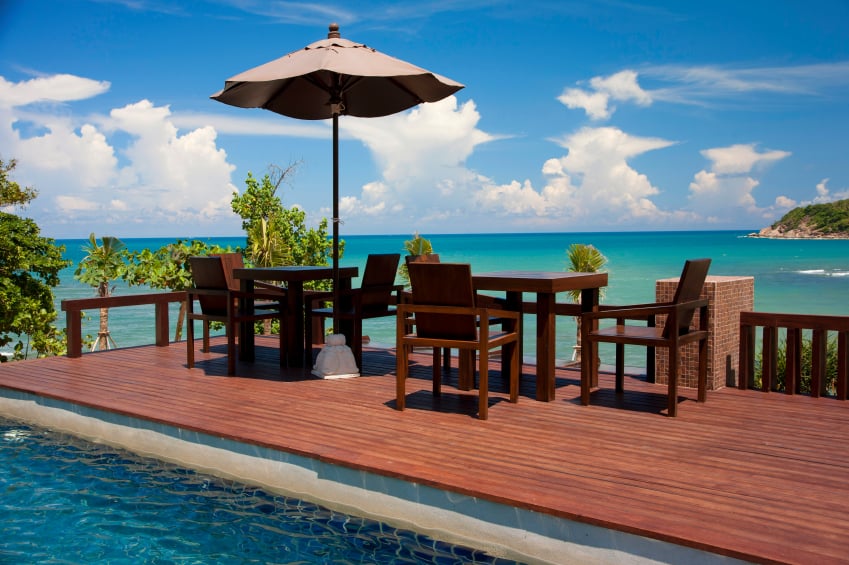 1. Baba Nest, Thailand
This beautiful deck-like bar should be put on your must-do list if you're ever in the area. You won't be disappointed. The bar is set up on a flat deck platform that sits in an infinity pool, providing a one-of-a-kind view of the Andaman Sea and the surrounding islands in the distance. The best time of the day to visit? Fodors suggests timing it so you can take in the unforgettable sunset. Baba Nest specializes in Asian-inspired cocktails, such as a lychee martini or a sake-based concoction, which you can sip while soaking up your 360 degree panoramic views.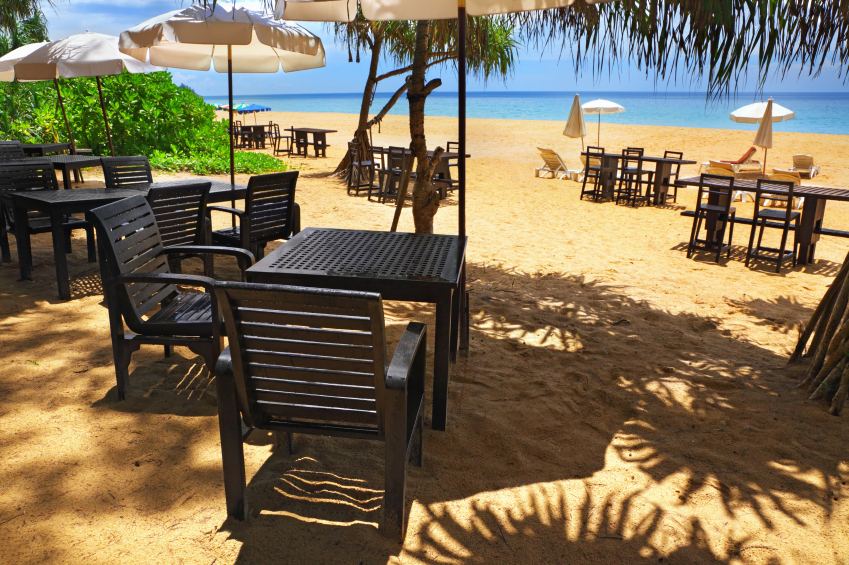 2. Dune Preserve Beach Bar, Anguilla
Visiting the Dune Preserve Beach Bar bar ensures you'll have a perfect day in the Caribbean. You can anticipate great reggae tracks, delectable food, and a rum punch that is sure to quench your thirst. You never know what or who you may find there. CNN writes that everyone from ex-presidents to former pirates to Wall Street businessman have visited the Dune Preserve Beach Bar. The bar sits atop a two-acre strip on Rendezvous Bay between a great golf course and the world famous CuisinArt Resort and Spa. The eclectic beach bar is made primarily of drift wood, pieces of shipwrecked racing boats along with regionally harvested wood from Dominica and Guyana. While you're here, try the signature drink, Duneshine, a fermented ginger drink.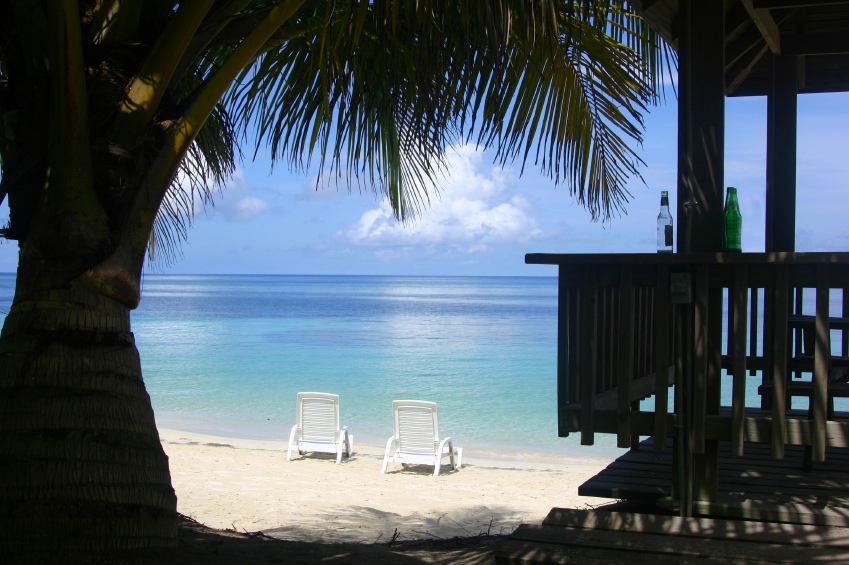 3. Rick's Cafe, Jamaica
Be sure to stop by Rick's Cafe the next time you visit Negril. It features Jamaica's only cliffside pool, ocean, and cabana experience. Eat great food, drink delicious concoctions, and soak up the beautiful sights. Sounds perfect, right? While you're there, keep an eye out for cliff divers spinning around in the sky, which they'll do for a few seconds before taking a 60-foot plunge. You won't want to miss the beautiful sunset here, either, so make sure you stop by in the evening, per the Travel Channel.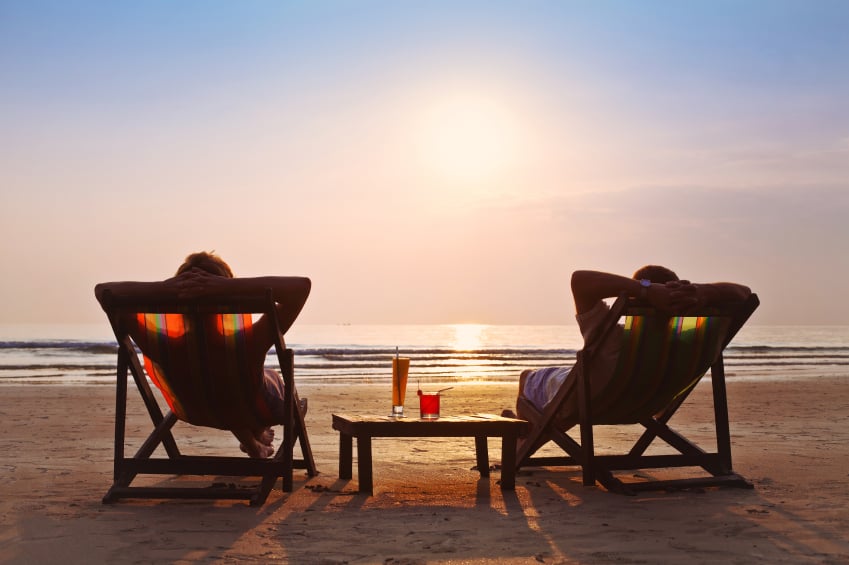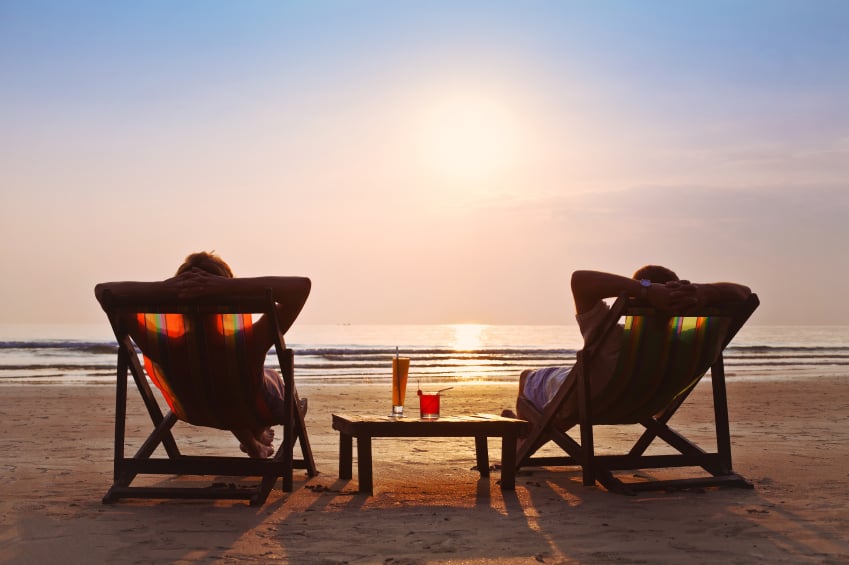 4. Sand Bar, Florida
Attached to the Ritz-Carlton Resort in Naples, the vibe here is relaxed, calm, and cool. From the bamboo barstools to the tiki roof, the Sand Bar epitomizes everything beaches stand for. Hoping to see some beautiful marine life? Sip a drink (or two), and wait for a school of dolphins to come swimming by. If you're hoping to make your trip to the Sand Bar a bit educational, take a look at the nature-themed informational boards that inform guests of other local wildlife, including loggerhead turtles, writes Travel + Leisure. The Naples Sunset is a must-try drink; it's a blend of rum, peach schnapps, and tropical juices — paradise in a cup.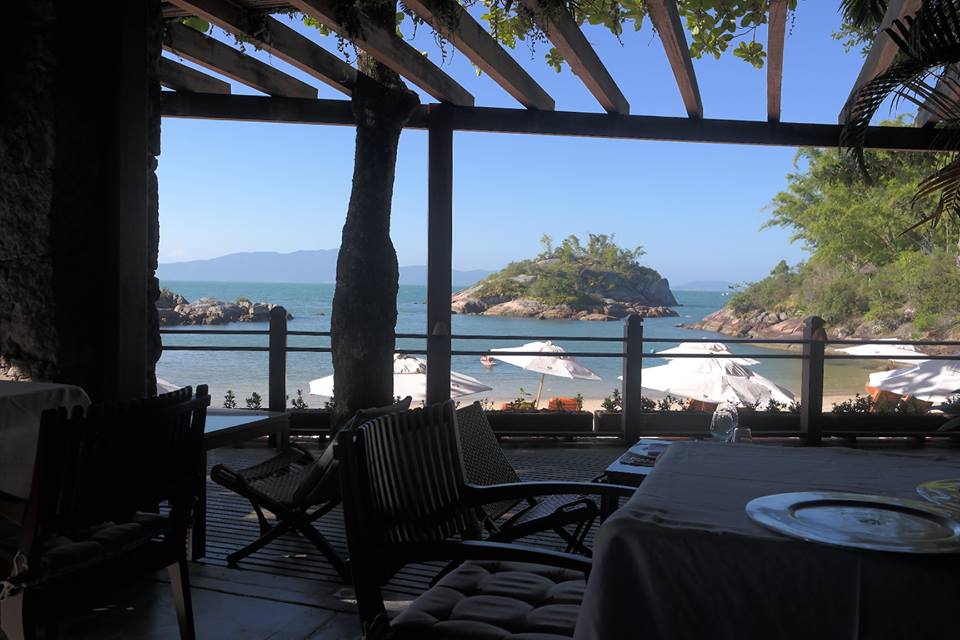 5. Ponta dos Ganchos, Brazil
Attached to a resort, this beach bar has unbelievable views, daybeds for lounging, and signature cocktails that will keep you coming back for more. While you're there, CNN suggests trying The Hook, which is cachaca blended with physalis fruit and sugar. Where exactly is this beach? It's on a private peninsula on Brazil's Emerald coast, making it feel as though it's your own personal oasis.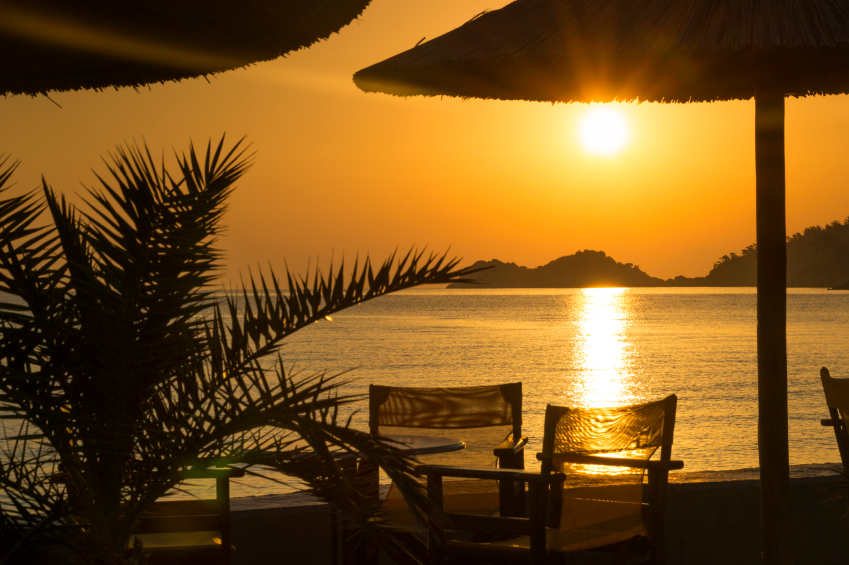 6. Soggy Dollar Bar, British Virgin Islands
Nestled in Jost Van Dyke, you'll find the Soggy Dollar Bar, one of the most iconic bars in all of the Caribbean. There's no dock here, so you're required to wade across the pristine shallow waters before getting your delicious drinks. Its feature must-try beverage? The Painkiller — a perfect concoction of premium dark rum, cream of coconut, pineapple, and orange juice (proportions are secret), topped with fresh grated Grenadian nutmeg. The bar promises this drink is so good it will make the swim to the Soggy Dollar Bar worth the effort.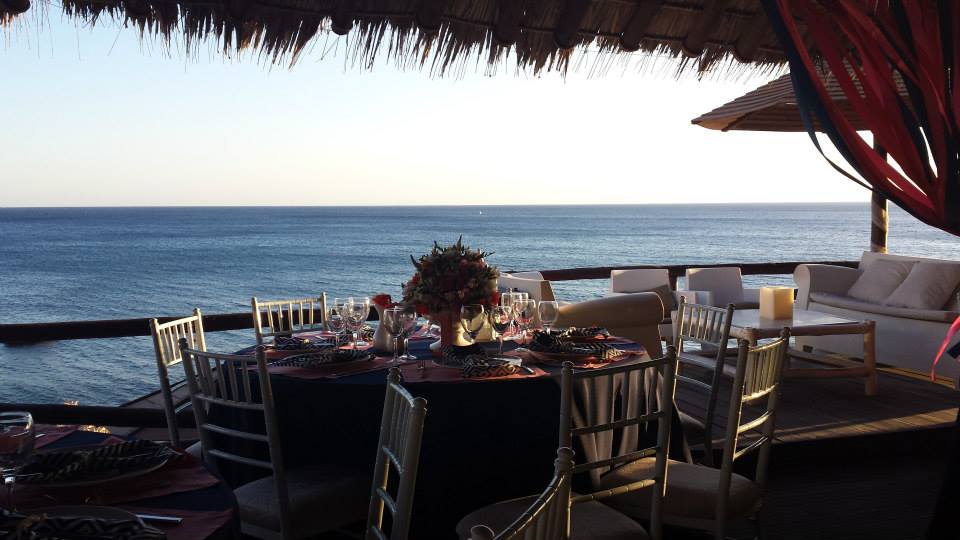 7. Theros Wave Bar, Greece
Sitting on the volcanic white rocks of Vlychada, this bar in Santorini offers breathtaking views of the ocean. Take note of the great bar, which is constructed out of Vlychada's volcanic rock. You can also grab a sun bed for a leisurely afternoon on the beach, suggests the Huffington Post. If you're hoping to take your relaxation to the next level, you also have the option to request a massage (you can request one at the bar.) Once you've soaked up enough sun, spend some time in the shade lounging on the comfortable sofas scattered throughout the bar.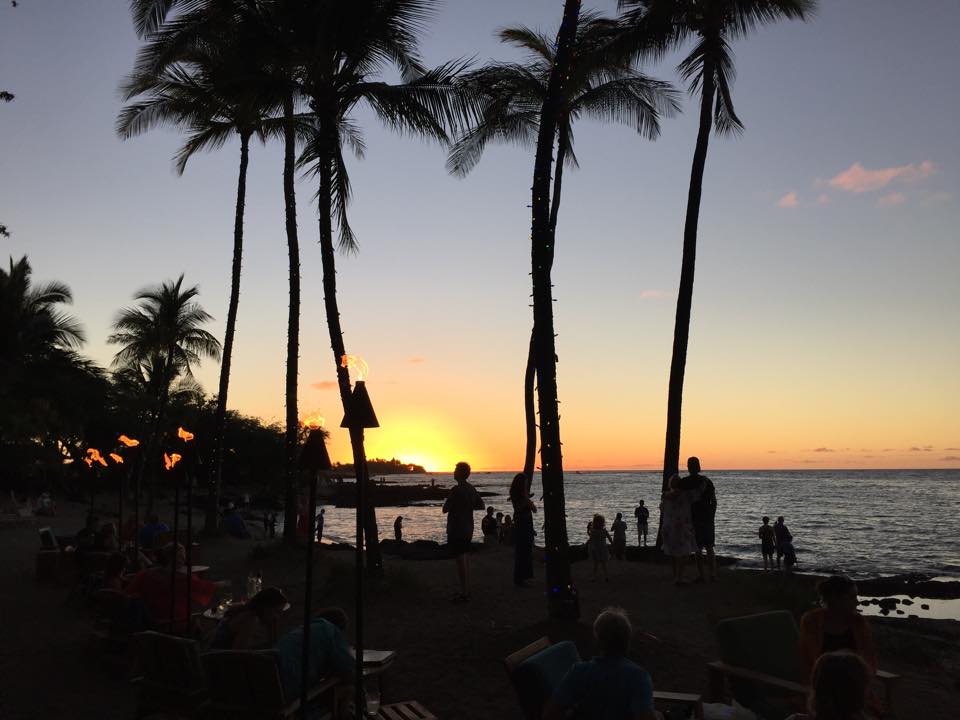 8. Lava Lava Beach Club, Hawaii
Located on Hawaii's Anaeho'omalu Bay in legendary Waikoloa Beach Resort, Lava Lava Beach Club is the ideal destination for your worry-free getaway. It's a favorite for tourists and locals, and the Lava Lava Beach Club ensures you have everything you need for a relaxing afternoon. Live music keeps the mood and energy upbeat, and the great outdoor seating is a perfect way to enjoy Hawaii's beautiful weather, according to Fodors. Be sure to nibble on fun, island-style pupus, entrées, and desserts, as well as delicious wines and the bar's island-style creations made for you by a mixologist.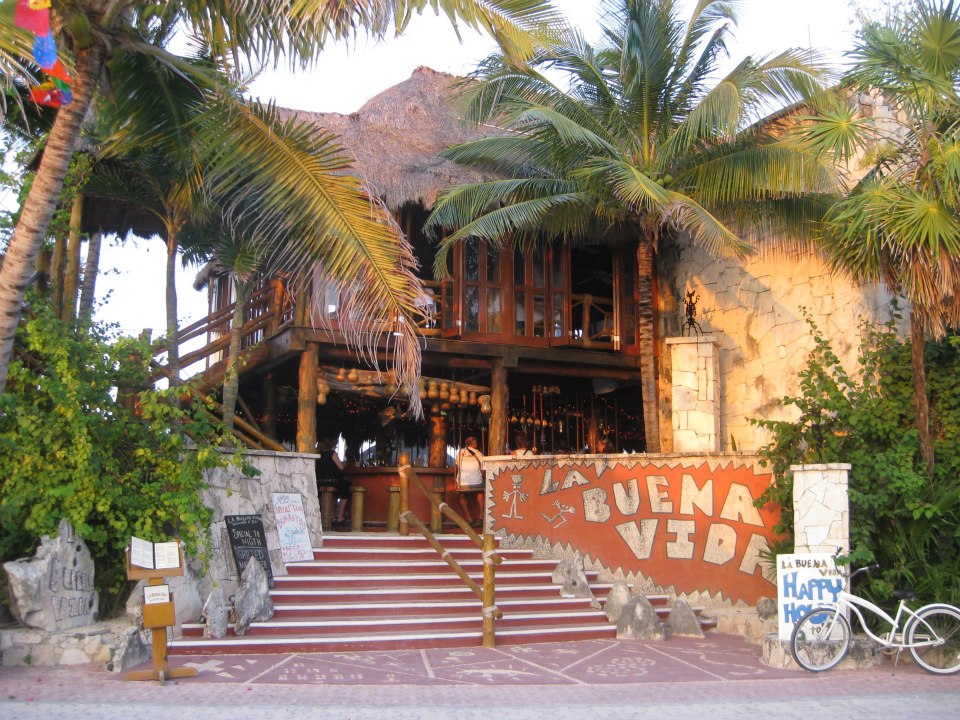 9. La Buena Vida, Mexico
La Buena Vida will make you feel like a kid again as you sit and rock in one of the bar's many swings, or as you scale one of the private tree houses perched high above the trees. The bar's sandy floor ensures you're getting a great beach vibe, and the rustic stools and sea serpent bone chandelier give it a charming, rustic feel. Feeling a bit adventurous? Try one of its signature shots, such as the Mexican Flag, a drink made of green and white mint liquors and  grenadine, which is then set on fire before you drink it.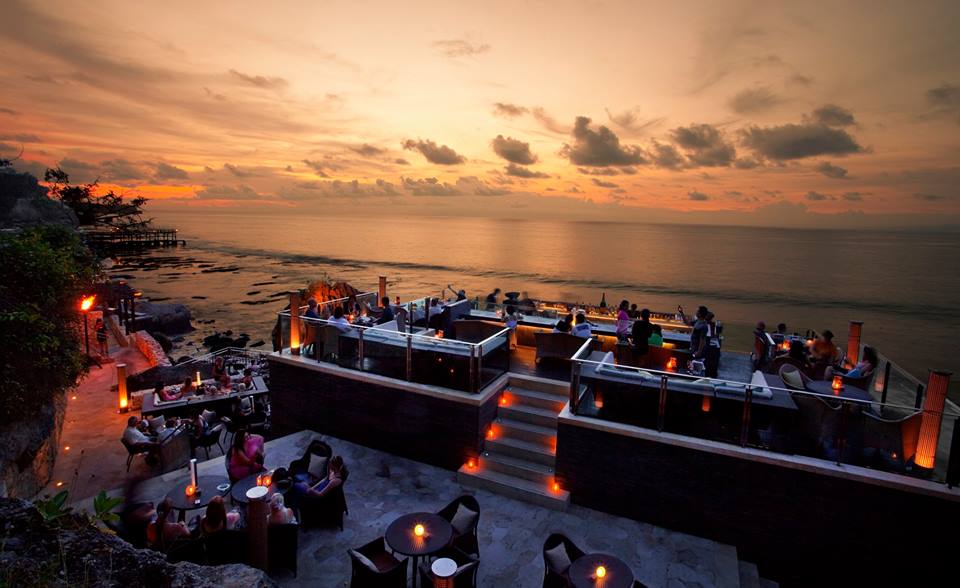 10. The Rock Bar, Indonesia
The Ayana Resort in Bali is a seafood lover's dream and an ocean lover's haven. The bar is set up so you're sitting above the rocks overlooking the ocean. There are martinis, tapas, and live music Thursday through Sunday, meaning you'll probably end up stopping by more than once. Its signature cocktails are designed by international bar consultant Sebastien Bonnefoi, and use only the highest quality imported liquors blended with local fruits, herbs, and spices. In other words, they're delicious.
More From Wall St. Cheat Sheet: