Easy Omelet Recipes to Try for Breakfast
Tired of eating the same dishes over and over again? Quit relying on old favorites and instead try something new. With the grocery store a block away and fun and flavorful recipes at your fingertips, you no longer have the excuse of not knowing how to make certain things. The internet is the mecca for food recipes of all kinds, so even if you don't have a Bon Appétit subscription, you can still get creative in your kitchen.
First things first: The meal that breaks the nighttime fast. When you roll out of bed on sleepy Saturday and Sunday mornings, most people have one thing on their mind: breakfast. On a weekend morning, you have more time to spend in the kitchen, so you might whip up an easy omelet or stack of pancakes. But instead of simply throwing American cheese in your eggs and calling it a day, consider trying a more sophisticated spin on your omelet. Here are seven omelet recipes found around the web that are mouth-watering but manageable, and will impress whoever you had sleep over the night before. Everyone knows how to make an omelet, but not everyone knows they know how to make these.
1. French Omelet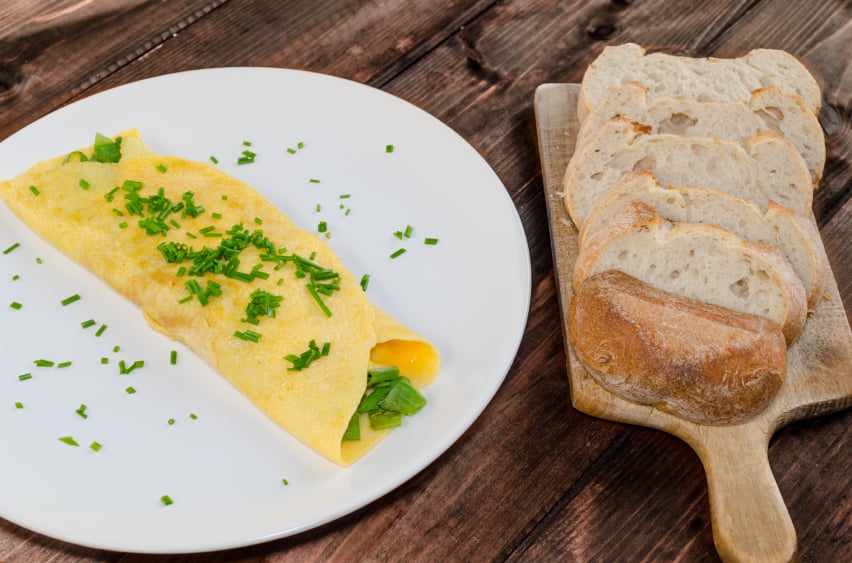 We're starting out with the French Omelet highlighted on BBC Good Food, developed by Angela Nilsen, because if you've ever been to a French restaurant for breakfast, you're aware they know how to prepare their eggs. The French like to fancify their dishes and they do this easily with the omelet with the simple addition of herbs, along with two different types of grated cheese. Grating your cheese is paramount to a good omelette because it helps the cheese cook faster than it would if it were still in chunks or blocks, and this recipe enlists gruyere and parmesan. Pull out your unsalted butter, eggs, cheese, herbs, and get to work. You'll have a restaurant-style dish on your breakfast table in no time. It serves 1.
Ingredients:
3 eggs, as fresh as possible
2 knobs unsalted butter
1 teaspoon finely, freshly grated parmesan
2 to 3 chopped tarragon leaves
1 tablespoon each snipped chives and chopped chervil or parsley
3 rounded tablespoons finely grated Gruyère
See recipe directions at BBC Good Food. 
2. Asparagus and Goat Cheese Omelette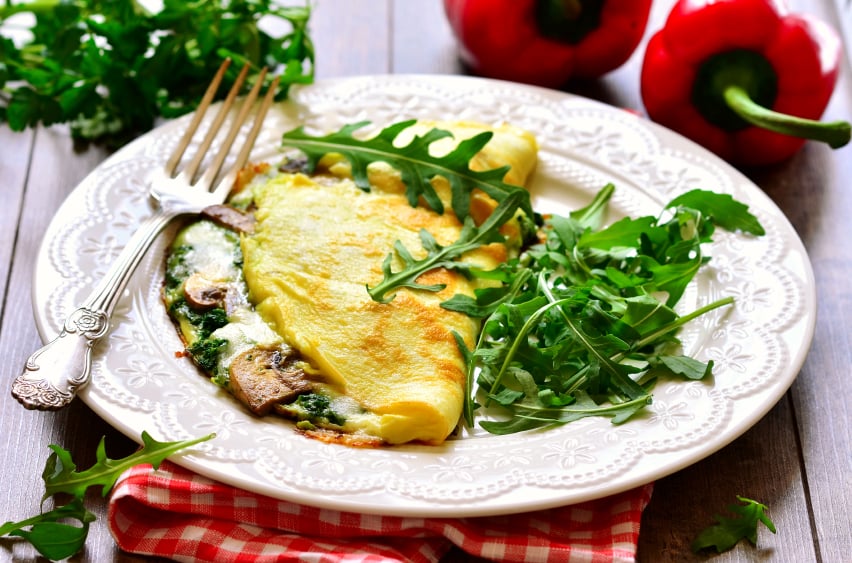 You can also take your omelettes up a notch by simply subbing in certain kinds of decadent cheese. Goat cheese makes everything better and it proves that much again with this recipe from Inspired Taste. Inspired by the fancy omelette served at the popular food chain, Le Pain Quotidien, this recipe allows you to get your omega 3s and greens in just one breakfast dish. The decadence of the goat cheese is set off by the healthfulness of the asparagus, and before you know it, you're off to a healthy start to your day. Like the aforementioned recipe on this list, this food formula only serves one, so make sure to double or triple it if you're cooking for guests.
Ingredients:
1 tablespoon olive oil
1 tablespoon butter
3 to 4 asparagus spears
3 eggs
2 tablespoons crumbled goat cheese
Salt and pepper
See recipe directions at Inspired Taste. 
3. Tomato & Basil Omelette with Proscuitto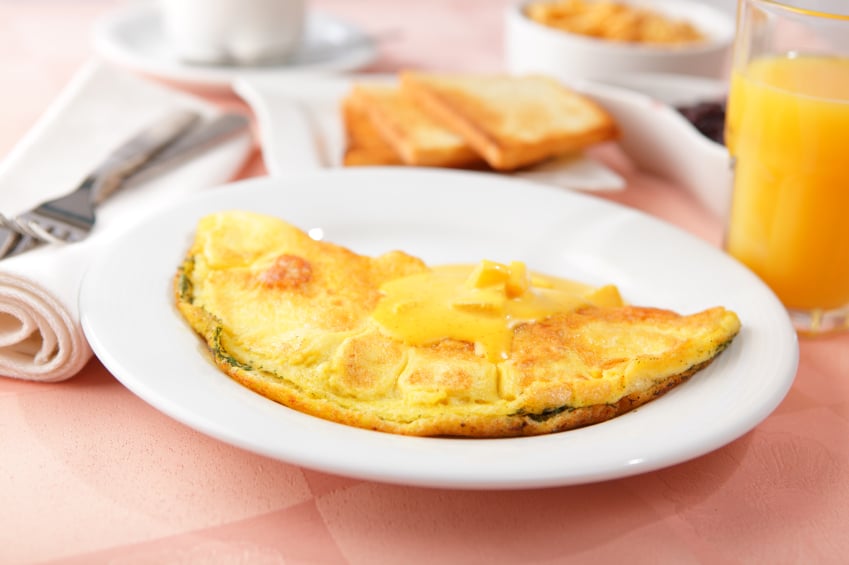 Bringing some meat into the mix, our next recipe comes from Jamie Oliver, and it's for a Tomato & Basil Omelette with Proscuitto. Typically, ham, sausage, and bacon are the three meats that intermix with eggs, but trust us when we say that subbing in proscuitto will bring your omelette to the next sophistication level. This recipe serves two color-popping breakfasts.
Ingredients:
4 slices quality prosciutto
4 large free-range eggs
1 handful different coloured small tomatoes, halved and quartered
1 small handful fresh basil leaves
1 fresh red chilli, deseeded and finely chopped, optional
Olive oil, for drizzling, optional
See recipe directions at Jamie Oliver. 
4. Meat-Lovers Omelette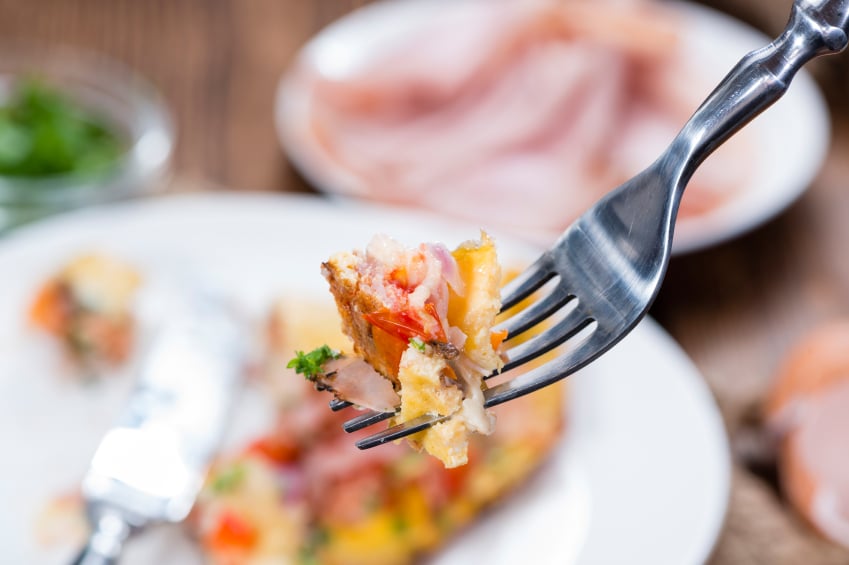 This next recipe is for meat lovers. Good news: There's a decadent meat-lovers omelette recipe for you, and it comes from Food-Dee-Dum. Praerna's formula for eggs enlists chicken sausage, bacon, and cheese, along with grated cheddar cheese, chilies, garlic, and onions. What's more, the recipe developer encourages you to top your omelette with her version of pico de gallo, so you can rest assured that with after this breakfast, you'll really have outdone yourself. It yields 2 servings.
Ingredients:
6 eggs
1 onion, chopped fine
3 chicken sausages, chopped
3 green chillies, chopped
4 tablespoons fried and crumbled bacon
4 tablespoons grated cheddar cheese
Salt and fresh ground pepper to taste
1 teaspoon dried basil
2 teaspoons fried onions
2 teaspoons fried garlic
1 tablespoon butter
Pico De Gallo
1 large tomato, finely chopped
½ onion, finely chopped
1 green chilly, finely chopped
salt and pepper to taste
5 tablespoons cilantro/ coriander, chopped
Juice of 1 lemon
See recipe directions at Food-Dee-Dum. 
5. Southwestern Omelette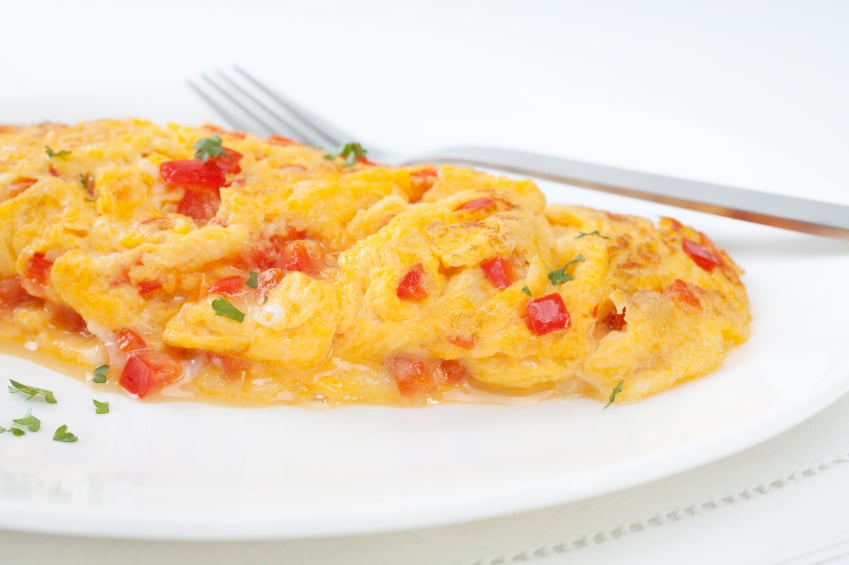 Next, for a Southwestern spin on your eggs, try this recipe from Martha Stewart. It's an easy twist on the traditional omelette, and can be eaten for breakfast, lunch, or dinner. Just the addition of salsa, jack cheese, and cilantro leaves makes this omelette taste more sophisticated, proving that it never hurts to shake up your breakfast routine.
Ingredients:
2 large eggs
⅛ teaspoon coarse salt
1 teaspoon olive oil or butter, for pan
½ cup shredded pepper Jack cheese
2 tablespoons salsa
1 tablespoon packed fresh cilantro leaves
See recipe directions at Martha Stewart. 
6. Apple-Brie Omelette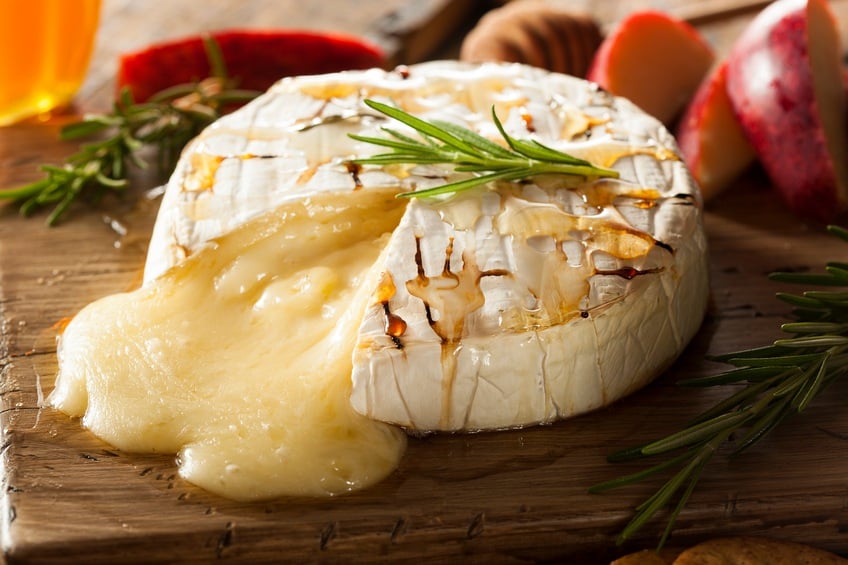 Coming in on the sixth spot on our list is a sweeter version of the omelette. Say hello to this Apple-Brie Omelette, highlighted on Food.com. If you've ever had baked brie, you know the cheese pairs perfectly with something sweet, and the same rings true when you're cooking with eggs. The sweetness of the apple fruitfully complements the soft cheese in this recipe, and when the duo is combined with eggs, you have yourself a match made in breakfast heaven.
Ingredients:
½ apple, peeled, cored and thinly sliced
2½ tablespoons butter, divided
2 eggs
2 teaspoons cream
salt and pepper, to taste
2 tablespoons brie cheese, diced
See recipe directions at Food.com. 
7. Roasted Vegetable Omelette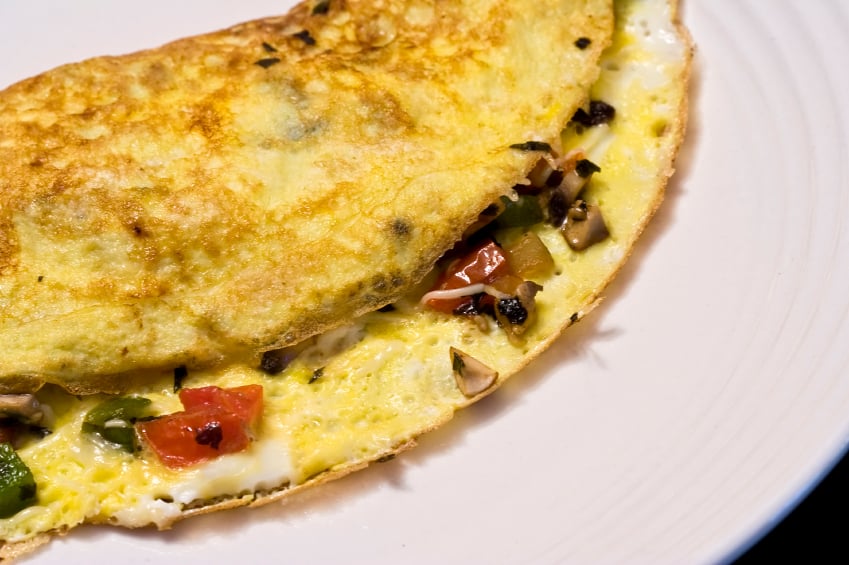 Last but not least: a healthy spin on the omelette. Cheese is still present in this recipe for a Roasted Vegetable Omelette from She Eats, but so too are roasted vegetables, taking the nutritional profile of your morning meal up a notch. Simply roast your veggies ahead of time, and then get to work on your eggs. Your healthy breakfast will be ready in no time.
Ingredients:
4 eggs
¼ cup milk or water
Seasonal roasted vegetables
1 batch kale chips, crumbled
⅓ to ½ cup gruyere or sharp cheddar cheese, grated.
Extra-virgin olive oil
Kosher salt and fresh cracked pepper
See recipe directions at She Eats. 
More from Culture Cheat Sheet: