Staying Fit the Jessica Alba Way: Must-Follow Tips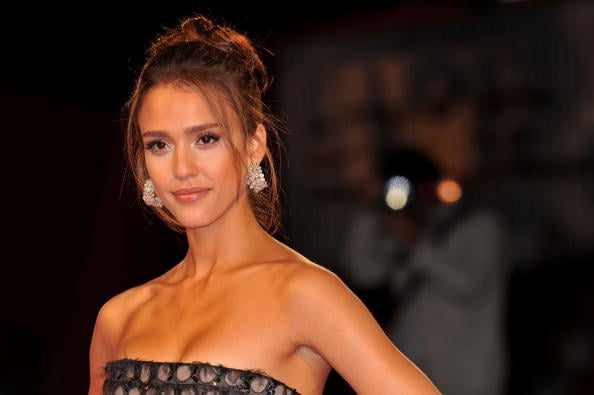 Jessica Alba is an actress, published author, business owner and mother of two. Despite her busy lifestyle, she still manages to stay unbelievably fit. She has abs to crunch for, which she attributes to a healthy diet and consistent exercise. Alba understands the importance of exercise – name a workout, and she's probably done it. Dance classes, cycling, sprint workouts, and ab routines all keep Alba looking healthy and toned. And she wants you to be healthy too – she discusses many of her healthy habits in her book, The Honest Life: Living Naturally and True to You, which explains her lifestyle decisions to readers in a realistic, down-to-earth way. Ready to learn and use some of Alba's must-follow health tips? Here's her plan.
The workout routine
Alba is all over the place when it comes to working out. She gets bored with exercise quickly, she revealed to Women's Health, so finding fun workout routines is crucial.
"I like doing dance classes. That's fun. Like hip hop class, mixed with like core Pilates-type exercises," Alba told Women's Health.
As for other cardio, Alba can often be seen participating in indoor cycling classes or group classes, or doing sprint intervals – anything to help keep her mind off of the fact that she's working out. One of her favorite interval training workouts is on a treadmill. First, she'll sprint, then walk uphill, then sprint, followed by more uphill walking, and more sprinting (just keep repeating it.)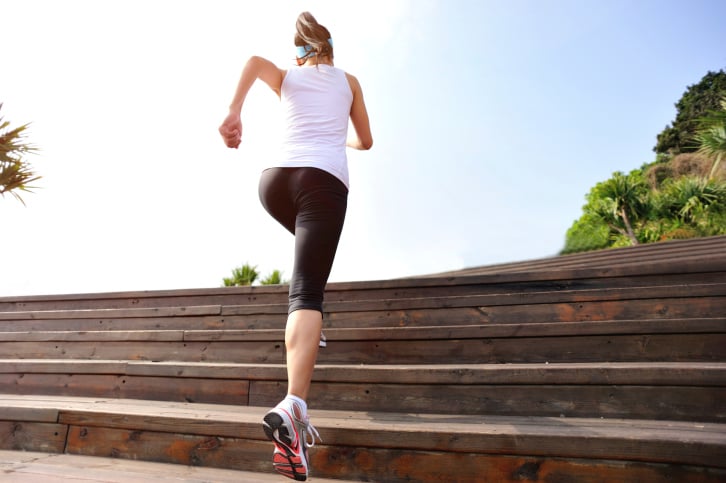 She's also had some help from her trainer, Ramona Braganza, who revealed to InStyle how to get a body like Alba's. Here are a few pointers from Braganza.
Push yourself
If you want to see results, you have to feel the intensity, Braganza says. Try using a heart rate monitor to make sure you're staying in the zone. And, no matter what day it is, make sure you're staying active. Try to incorporate 20 minutes per day of an at-home workout or a walk.
Work your glutes
Make an active effort to regularly work your glutes, which can often become inactive due to our sedentary lifestyle, Braganza says to InStyle. "You should feel it tightening up when doing squats, step-ups, kicks and lunges. Squeeze the glutes throughout the move."
Make it a priority
Even when it's hard for Alba to balance everything, she always makes time for a workout, Braganza says. If she's on a movie set working sixteen-hour days, she'll get up half an hour earlier to ensure she gets some exercise. Her motivation? Staying healthy for her kids.
For a workout that tones all over, try Braganza's 3-2-1 strategy, which Alba follows. 3-2-1 is based on the exercises involved: three cardio, two circuit and one core segment. Here's how you can do it:
Cardio I: Start with a 5- to 10-minute warm-up such as a jog, so you don't pull muscles.
Circuit I: Braganza puts legs into every exercise because that burns a lot of calories. These groupings of exercises usually target the lower body, upper body and a smaller muscle group or back.
Cardio II: Maybe add intervals or a hill to make things a little more intense. If you're on a bike, this would maybe be biking sprints for 5 to 10 minutes.
Circuit II: This targets the same muscle groups as the first circuit sequence, but with different exercises. It's all about keeping the heart rate up while toning your body.
Cardio III: This is the hardest cardio round because you're tired and it's hard to start up again, but this is where the real changes happen.
Core: The final exercises for strengthening abs.
Braganza often incorporates squat thrusts, which is an example of a total body "multi-compound," meaning it works the abs, legs, chest, back and arms. It's a circuit exercise that Braganza might include with two others in a grouping, she told Self.
Healthy eating
Alba recommends finding creative ways to make sure you're eating diet-friendly foods. One of her tricks? Smoothies that are filled with flavor and pack a nutritional punch. "I normally do [a green drink] with kale, spinach, green apple, blueberries, ginger, cucumber and celery. And also tomato and turmeric and pear. I blend it with the skin and everything," she told Health.
According to Women's Health, here is one of Alba's favorite smoothies, which she has dubbed the Green Monster Smoothie. Here's how you can make it.
Ingredients:
2 cups raw organic kale, roughly chopped (organic spinach is also a substitute)
1/3 cup organic raspberries
1/3 cup organic strawberries, quartered
6 oz organic Greek yogurt, plain or vanilla
1 tablespoon organic raw honey or molasses
Directions: Blend all of the ingredients, adding filtered water as needed to help the process. If you like a frozen drink, use frozen fruit or freeze your fresh kale after washing. For fun, serve it in festive cups or drink through a silly straw, Alba recommends.
Alba believes in sticking with low glycemic carbs, lean proteins, and fresh vegetables. And, because of its sugar content, she'll eat fruit – in moderation.
Alba's healthy eating tips
The more organic produce you can eat the better. "If you eat unprocessed fresh food — it doesn't all have to be organic, but try to have the least amount of GMOs [genetically modified organisms] and pesticides — you have energy, aren't starving and don't have to count calories," she said to Health.
Water, and lots of it, is essential.
Substitute items for healthier cooking. Alba will substitute oil with a broth, such as vegetable or chicken broth, and will use it for chicken, vegetables, or a stir-fry.
Try to eliminate some of your snacks when dieting. "When I'm 'dieting,' I'm not eating as many snacks — because I love snacks. Popchips, Pirate's Booty — or I could eat a pound of fruit. So I cut down on snacking when I'm trying to be healthy," Alba told Health.
More From Wall St. Cheat Sheet: