6 Recipes That Sneak Vegetables Into Dinner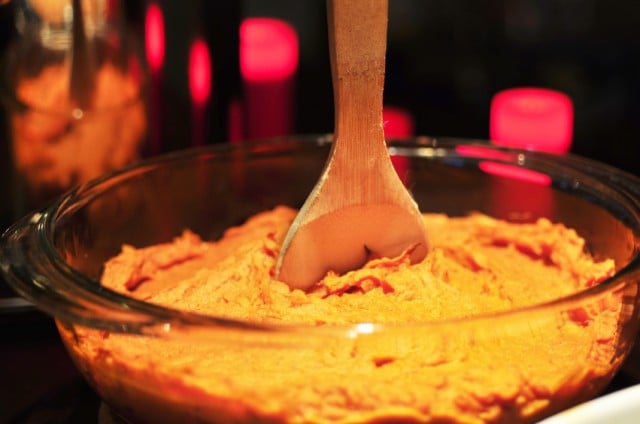 We all know we're supposed to eat a generous portion of vegetables with every meal — but it doesn't always work out to be so easy. With all the unhealthy temptations out there calling our names, vegetables tend to get overlooked. There are a few tricks, however, to get finicky eaters — especially children — to stop resisting and start munching their way toward good health.
Try one of the following six recipes to get your family back on the right nutritional path, without sacrificing the delicious tastes of your favorite foods.
1. A Better Mac and Cheese
Macaroni and cheese is one of the most popular dishes among all ages — but it's not known for being too healthy. This recipe from Thriving Home Blog does the dish a nutritional favor by incorporating sweet potato into its cheesy base, adding an interesting and tasty level of flavor to the savory dish. Recipe takes about an hour to complete and yields eight to ten servings. To make ahead of time, prepare the macaroni as directed and freeze before baking.
Ingredients:
1 ½ pound (20 ounces) whole wheat elbow macaroni
2 small sweet potatoes, microwaved or baked until soft (1 ½ cups cooked carrots can be substituted)
2 ½ cups milk
¾ cup pasta water
¾ cup plain yogurt or Greek yogurt
1 ½ teaspoon salt
¼ – ½ teaspoon black pepper
3 cups grated cheese of your choosing
1 cup bread crumbs
1 teaspoon olive oil
Optional: 1 tablespoon fresh parsley, minced or 1 teaspoon dried parsley
Directions: Preheat the oven to 375 degrees Fahrenheit. Coat a 9 x 13-inch baking pan with cooking spray.
Bring a large pot of water to a boil. Add the macaroni and cook until tender but still a bit firm. Reserve ¾ cup of pasta water. Drain pasta in strainer/colander and set aside. Toss with a little olive oil to keep from sticking.
Meanwhile, place the sweet potato, milk, pasta water, yogurt, salt, and pepper into a blender and blend until smooth. Pour the milk mixture into the same pot in which you cooked the pasta. Stir frequently over medium-high heat and cook until the mixture is almost simmering. Turn to low and slowly whisk in the cheese a little bit at a time. Stir until mostly melted and smooth. Cooking Note: The cheese sauce will seem runny/soupy but it thickens up in the oven.
Add the cooked macaroni to the cheese sauce and stir to combine. Transfer the macaroni and cheese to the baking dish. Combine bread crumbs, olive oil, and dried parsley in a small bowl. Sprinkle over the top of the macaroni and cheese. Bake for about 20 minutes, until the top is lightly browned.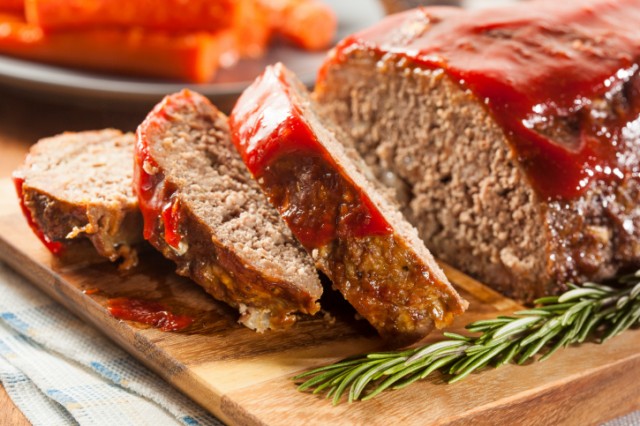 2. Turkey Spinach Meatloaf
This meatloaf recipe substitutes lean turkey over beef to reduce overall fat content, while also incorporating a generous amount of protein- and nutrient-rich spinach. These ingredients will make your meatloaf much healthier than the existing standard — without sacrificing any of the tastiness! This recipe from Taste of Home takes 50 minutes to complete and yields ten servings.
Ingredients:
1 medium onion, finely chopped
1 tablepoon canola oil
2 eggs
½ cup milk
2 teaspoons lemon juice
1 teaspoon salt
1 teaspoon dried basil
½ teaspoon dried oregano
½ teaspoon pepper
2 cups soft whole wheat bread crumbs (about 5 slices)
1 package (10 ounces) frozen chopped spinach, thawed and squeezed dry
2 ½ pounds lean ground turkey
½ cup salsa
1 tablespoon butter, melted
Directions: In a small skillet, sauté onion in oil until tender; set aside. In a small bowl, combine the eggs, milk, lemon juice, salt, basil, oregano and pepper. Stir in the bread crumbs, spinach and reserved onion. Crumble turkey over mixture and mix well.
Shape into a 12 x 5-inch loaf; place in a 13 x 9-inch baking dish coated with cooking spray. Spoon salsa over top.
Bake, uncovered, at 350 degrees Fahrenheit for 30 minutes. Drizzle with butter; bake 30-35 minutes longer or until no pink remains and a meat thermometer reads 165 degrees Fahrenheit.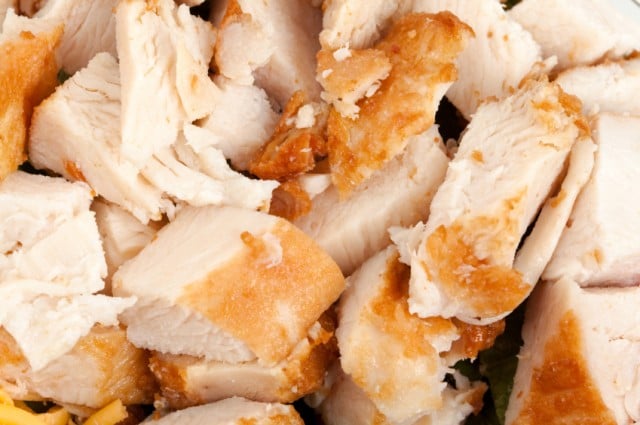 3. California-Style Grilled-Chicken Rolls
Cool off with some healthful grilled chicken wraps for tonight's dinner. Grilled chicken is lean and protein-heavy, and this recipe's incorporation of cucumbers and carrots will add a delicious crunch to the meal without overwhelming the flavors of the other ingredients. The addition of avocado will help you reach your daily recommended intake for fiber, protein, and various vitamins and minerals. This recipe from All You takes about 20 minutes to complete and yields four servings.
Ingredients:
4 (10-inch) flour tortillas
¼ cup mayonnaise
4 medium leaves Boston lettuce
8 ounces boneless grilled chicken, cut into thin, long strips (about 3 cups)
1 small cucumber, seeded, peeled and coarsely shredded
2 carrots, peeled and coarsely shredded
1 ripe avocado, peeled, pitted and cut into ½-inch slices
¼ teaspoon kosher salt
Freshly ground pepper, to taste
Directions: Lay tortillas on a work surface. Spread with mayonnaise. Arrange lettuce, chicken, cucumber, carrot, and avocado in a line off center (do not overstuff). Season with salt and pepper. Roll into snug cylinders. Cut into 1 ½ inch long rolls and serve. Stick with a toothpick to keep rolls together.
4. Lasagna with Roasted Broccoli
Give your classic lasagna a healthy crunch with the incorporation of roasted broccoli. This recipe, featured in the New York Times, adapts the inclusion of broccoli from the Molly Stevens cookbook All About Roasting. It can be prepared up to a day ahead if refrigerated and can be frozen for a month prior to serving. Serve this dish along with a crisp Italian roll and enjoy the nutritional benefits of broccoli while also diving into the classical tastes of traditional Italian cooking. Recipe takes about 2 hours to complete and yields six servings.
Ingredients:
1 ¼ pounds broccoli, crowns only
2 tablespoons extra virgin olive oil
Salt and freshly ground pepper
8 ounces ricotta cheese
1 egg
2 tablespoons water
Pinch of cinnamon
2 anchovy fillets, rinsed (optional)
3 cups marinara sauce, preferably homemade from fresh or canned tomatoes
7 to 8 ounces no-boil lasagna
4 ounces (1 cup) freshly grated Parmesan
Directions: Preheat the oven to 450 degrees Fahrenheit. Line a baking sheet with parchment paper. Slice the broccoli crowns ⅓ inch thick, letting the florets on the edges fall off. Peel any large pieces of stem by gently pulling away the thick skin, then toss the slices and the unattached florets with the olive oil, salt and pepper. Place on the baking sheet in an even layer. Roast, stirring and flipping the large slices over (tongs are a good tool for this) after 8 minutes, until the broccoli is tender when pierced with a knife and the tops are nicely browned, about 15 minutes total. Remove from the oven and set aside. Turn the oven down to 350 degrees Fahrenheit.
Blend the ricotta cheese with the egg, water, cinnamon, salt, and pepper.
Chop the anchovies and stir into the tomato sauce. Oil a rectangular baking dish and spread a spoonful of tomato sauce over the bottom. Top with a layer of lasagna noodles. Spoon a thin layer of the ricotta mixture over the noodles. Top with a layer of broccoli, then a layer of tomato sauce and a layer of Parmesan. Repeat the layers until the ingredients are used up, ending with a layer of lasagna noodles topped with tomato sauce and Parmesan.
Cover the baking dish tightly with foil and place in the oven. Bake 40 minutes, until the noodles are tender and the mixture is bubbling. Uncover and, if you wish, bake another 10 minutes, until the top begins to brown. Remove from the heat and allow to sit for 5 minutes before serving.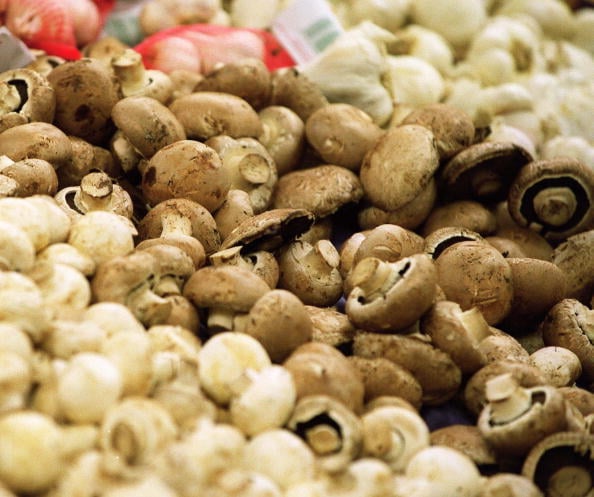 5. Eating Well Sloppy Joes
Sloppy Joes, aptly named, are one of the best and messiest dinner dishes out there. Prepared correctly, they can be a source of several important nutrients. Next time you make Sloppy Joes, try opting for lean portions of ground beef — to reduce fat content — and throw in some mushrooms, which provide many important vitamins and minerals. This recipe from Eating Well takes about 45 minutes to complete and yields eight servings.
Ingredients:
12 ounces 90 percent lean ground beef
1 large onion, finely diced
2 cups finely chopped cremini mushrooms, (about 4 ounces)
5 plum tomatoes, diced
2 tablespoons all-purpose flour
½ cup water
¼ cup cider vinegar
¼ cup chili sauce
¼ cup ketchup
8 whole-wheat hamburger buns, toasted if desired
Directions: Crumble beef into a large nonstick skillet; cook over medium heat until it starts to sizzle, about 1 minute. Add onion and mushrooms and cook, stirring occasionally, breaking up the meat with a wooden spoon, until the vegetables are soft and the moisture has evaporated, 8 to 10 minutes.
Add tomatoes and flour; stir to combine. Stir in water, vinegar, chili sauce, and ketchup and bring to a simmer, stirring often. Reduce heat to a low simmer and cook, stirring occasionally, until the sauce is thickened and the onion is very tender, 8 to 10 minutes. Serve warm on buns.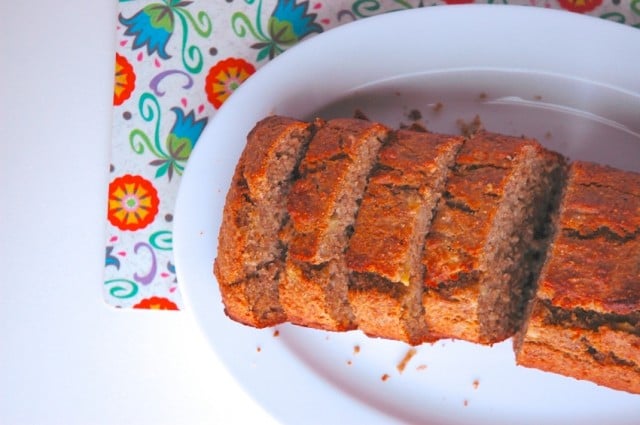 6. Mom's Zucchini Bread
Yes, vegetables can even find their way into your dessert! Cap off tonight's dinner with a light, sweetly spiced zucchini bread. Cinnamon and vanilla notes flavor this tasty treat, while zucchini and walnuts afford it a solid protein count without incorporating too much fat. This dish from All Recipes takes 1 hour and 40 minutes to complete and yields two loaves. This bread can be frozen for several weeks in advance and makes for a great snack or dessert.
Ingredients:
3 cups all-purpose flour
1 teaspoon salt
1 teaspoon baking soda
1 teaspoon baking powder
3 teaspoons ground cinnamon
3 eggs
1 cup vegetable oil
2 ¼ cups white sugar
3 teaspoons vanilla extract
2 cups grated zucchini
1 cup chopped walnuts
Directions: Grease and flour two 8 x 4-inch pans. Preheat oven to 325 degrees Fahrenheit. Sift flour, salt, baking powder, soda, and cinnamon together in a bowl.
Beat eggs, oil, vanilla, and sugar together in a large bowl. Add sifted ingredients to the creamed mixture, and beat well. Stir in zucchini and nuts until well combined. Pour batter into prepared pans.
Bake for 40 to 60 minutes, or until tester inserted in the center comes out clean. Cool in pan on rack for 20 minutes. Remove bread from pan, and completely cool.
More from Life Cheat Sheet:
Want more great content like this? Sign up here to receive the best of Cheat Sheet delivered daily. No spam; just tailored content straight to your inbox.