3 of the Strangest Restaurants in the US
Ah, the luxury of being able to eat out. While dining out is a common practice for most folks, it also takes a toll on our wallets, so the experience should be well-enjoyed and savored. We've all got our favorite go-to spots, from bottomless brunch buffets to hole-in-the-wall pizza joints and everything in between, the lure of eating out is tough to resist. But what happens when you stumble into a place and you're not greeted in typical restaurant fashion, but are instead met with an odd, off-the-wall ambience? Love 'em or loath 'em, here are three of the strangest restaurants in the country.
1. Heart Attack Grill, Las Vegas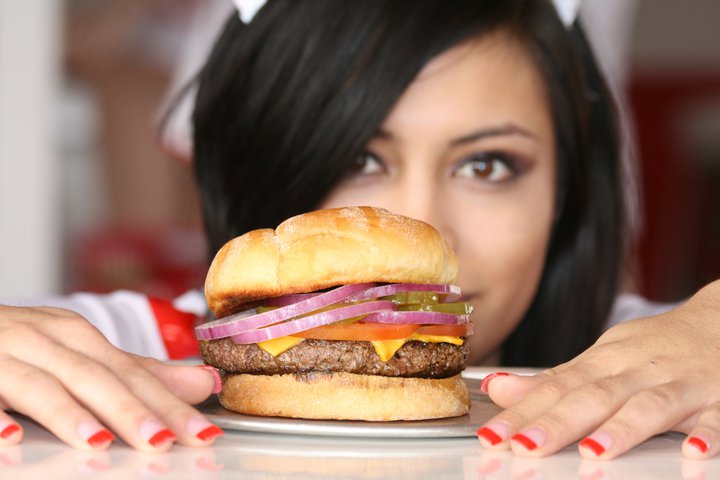 Well, if there were ever an appropriate place for a restaurant that actually encourages, and rewards, gluttonous behavior, it's Vegas. The Heart Attack Grill sounds pretty self-explanatory, but it is so much more than you might expect. Making a mockery of weight-loss centers and clean-eating diets that aim to promote healthy lifestyles, the Heart Attack Grill takes a lighthearted approach to a concept with a twist. Instilling a program of its very own, the waitresses don nurse uniforms, administer alcohol in unique ways (wine delivery via IV bag and pole, anyone?), and dole out paddle spankings to anyone who is not able to finish his meal. Think you've heard enough? Think again. Not only is the Heart Attack Grill the proud holder of the Guinness World Record for the Highest Calorie Burger, it also rewards anyone over 350 pounds with a free meal! And yes, you will be weighed by a nurse prior to eating your burger.
2. Lambert's Cafe, Mo. and Ala.

It's a warehouse-style, mural-clad venue meets generations of family tradition meets tchotchke heaven, and it's all under one roof. Serving up down-home cooking, Lambert's Cafe is probably best known for its hot rolls … being tossed right to your table. Forget white-glove service, this is a place for reliving the joys of food fights at summer camp. The restaurant bakes an impressive 520 rolls a day, totaling 2,246,400 individual rolls a year! That's a lot of dough, so it's no wonder the restaurant claims the title of "The Only Home of Throwed Rolls." With locations in Sikeston, Mo., Ozark, Mo., and Foley, Ala., guests can have their choice of where they'd like to partake in the fun.
3. Weiner Circle, Chicago
If you're the kind of person who likes to argue with people when you're drunk, then take a visit to Weiner Circle. If you're the type of person who simply enjoys flying off the handle and berating perfectly good strangers, then perhaps you should work there. At Chicago's infamous Weiner Circle, it's all about the late-night dogs, and no one thinks twice about foul language. Customers will encounter the rudest employees from start to finish, but the brave will give it right back to them. At this notoriously popular hot dog stand, verbal abuse is a two-way street.