Stuffed Pepper Recipes That Will Fill You Up
Stuffing mild, crunchy bell peppers with meats, cheeses, grains, and spices is one of the best ways to enjoy these veggies at mealtime. Red, orange, yellow, and green bell peppers are delightful complements to a host of rich and piquant flavors, and in addition to being delicious, they're a guilt-free part of your diet, with just 37 calories per medium-sized pepper, according to the USDA. Take advantage of delicious and nutritious vegetables with these stuffed pepper recipes.
1. Turkey and Arugula Stuffed Peppers
Get dinner on the table in less than 30 minutes with these healthy and lean turkey and arugula stuffed peppers."It's filling, but still light and doesn't leave you feeling heavy and full," says Tastes Lovely, adding that the dish can be further simplified by using leftover cooked rice. She advises home cooks to cut the peppers in half lengthwise to allow more surface area for your tasty, cheesy filling.
Visit Tastes Lovely for the recipe.
2. Moroccan Tagine Lentil Stuffed Peppers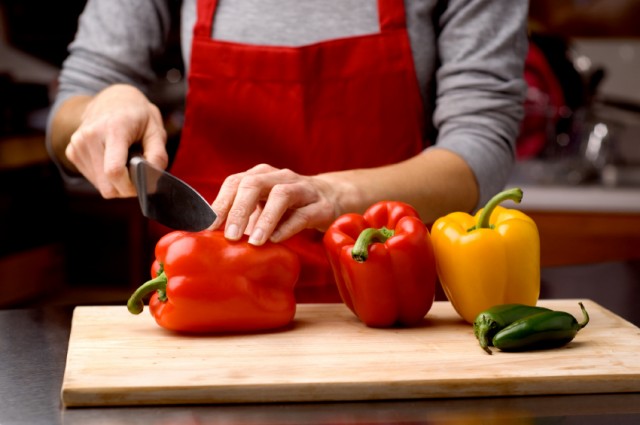 For an inspired change of pace in tonight's dinner, opt for these spiced, vegetarian-friendly Moroccan tagine lentil peppers. You'll love the subtle sweetness of pumpkin in these peppers, complemented with thyme and other spices to your heart's content. Marfigs' Munchies calls the dish "bright, colourful, warm and comforting," noting that it is "Definitely a dish one can make often and with cheer!"
Visit Marfigs' Munchies for the recipe.
3. Italian Sausage and Mozzarella Stuffed Peppers
The Nourishing Home calls these Italian stuffed peppers "veggie-loaded, grain free, and completely delicious," adding that the key to making the best stuffed peppers is working with the freshest ingredients available. In addition to being so delectable, these classically comforting stuffed peppers hold up well for several days in the refrigerator. They can also be frozen and defrosted for a convenient weeknight meal.
Visit The Nourishing Home for the recipe.
4. Farro and Cheesy Chicken Stuffed Peppers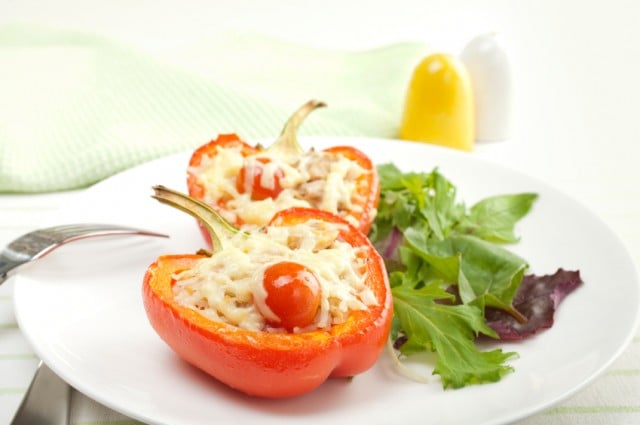 These cheesy chicken stuffed peppers were inspired by blogger Bill Harris's mother, who cooked up a rice-and-beef-based alternative for him as a child. Harris created a healthier spin on the treat using lean chicken and farro. The savory grain farro is a nutritional superstar, offering 14 grams of protein and 10 grams of fiber in every cooked cup — the ideal addition to an utterly healthy weeknight dinner.
Visit Southern Boy Dishes for the recipe.
5. Rice and Veggie Tex-Mex Stuffed Peppers
Delight in a taste of Tex-Mex fare with Vanilla and Bean's take on zesty stuffed peppers, combining classic ingredients such as brown rice, black beans, corn, and onion with irresistibly gooey Monterey Jack cheese. Top it all off with with a zingy mix of cumin, oregano, paprika, and chili powder for a true taste of Mexican-inspired magnificence. Give them a try along with some of Vanilla and Bean's homemade Pico de Gallo for a fully flavorsome experience!
Visit Vanilla and Bean for the recipe.
More from Culture Cheat Sheet: