Sustainable Saturdays: Money-Saving Recipes and Making Muffins

Recently, I made the vague promise of baking "something with lemon." There are few flavor combinations I like putting together more than lemon and blueberry, so all the recipes I glanced at before heading to the grocery store involved both. Before heading out the door, I had made up my mind to make either muffins or a quick bread — then I got to the grocery store. Five dollars for a tiny container of blueberries? No thank you. Fortunately, the blueberries are kept right next to the strawberries, which were buy one, get one free. I would gladly pay $5 for two cartons of fresh, ripe strawberries and bake with those instead.
As far as Sustainable Saturdays (formerly Waste-Me-Not-Wednesdays) go, money isn't an ingredient, and even the blueberries wouldn't have gone bad, but I'm frugal. I could not justify spending $10 on blueberries just because I felt like baking when I could spend half that amount, and still satisfy my craving for baking. As a result, I have a tin of fragrant, ultra moist, and very lemony muffins (recipe follows) and a fantastic muffin base that I will return to again and again, experimenting with different levels of lemon and types of produce. Orange zest and juice instead of lemon would be delicious too, so you can really use whatever ingredients are at the best quality and price where you live.
Produce isn't the only item you can alter on ingredients lists, you might find a recipe calling for mascarpone cheese, but find that cream cheese is a cheaper option that won't compromise the taste. There are also things that are just cheaper to make at home, like granola. Keep reading for delightful lemony muffins and four money-saving recipes.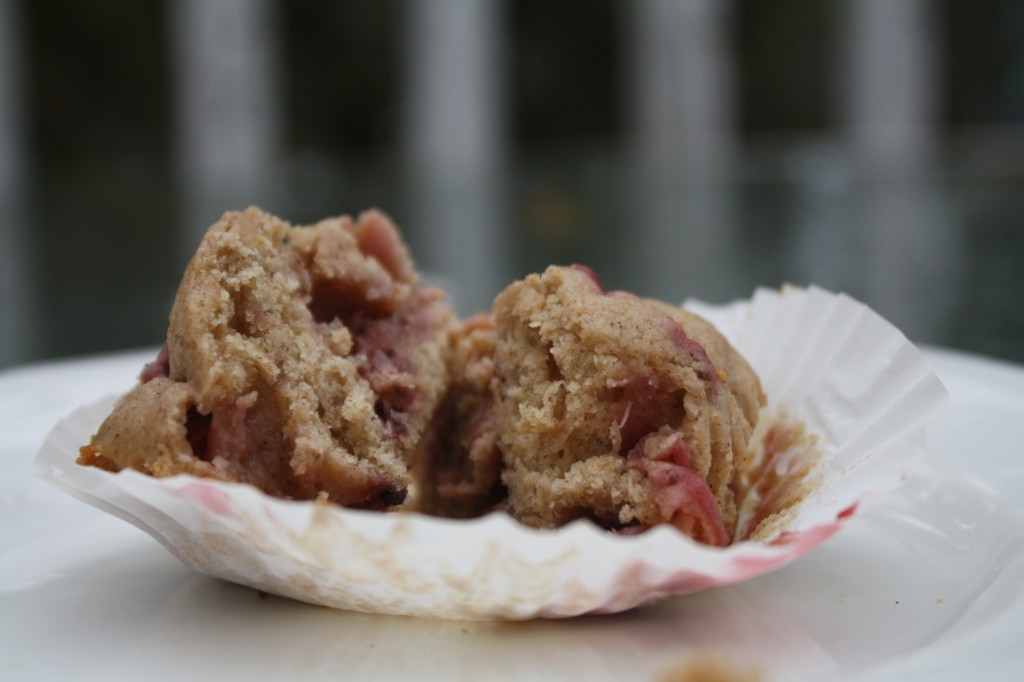 1. Strawberry Lemon Muffins
I took the blueberry and lemon muffin recipe from Confectionary Tales of a Bakeaholic, added strawberries and upped the lemon flavor. If I had turbinado sugar on hand, I would have sprinkled that on the tops of the muffins before baking for a bakery-style effect.
6 tablespoons unsalted butter, melted and cooled
¾ cup light brown sugar
½ cup milk
1 large egg
1 tablespoon lemon juice
zest of 1 lemon
¾ cup all-purpose flour
¾ cup whole wheat flour
1½ teaspoons baking powder
½ teaspoon cinnamon
½ teaspoon salt
1½ cups diced strawberries
Directions: Preheat oven to 400 degrees Fahrenheit. Line muffin tin with cupcake liners. Set aside. In the bowl of a stand mixer, combine butter, brown sugar, milk, egg, lemon juice, and zest on medium-low speed until well combined. In a separate bowl, whisk together flour, baking powder, salt, and cinnamon. Add dry ingredients to the wet slowly and mix until just combined. Fold in blueberries.
Evenly divide batter between the 12 cups. Sprinkle turbinado sugar over top of muffins until lightly coated. Bake 15 to 20 minutes, until golden brown and a toothpick comes out clean. Let cool 15 minutes in tins and then transfer muffins to wire cooling rack and let cool completely.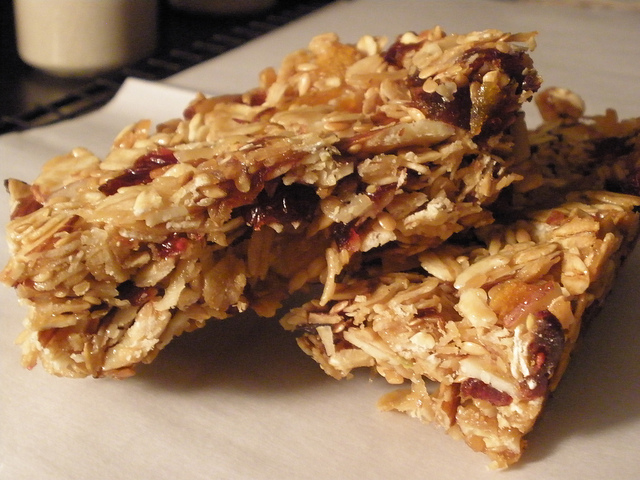 2. Granola Bars
By Pennies and Pancakes calculation, you can save 50 percent per granola bar by making them at home rather than buying them pre-made. If you find the bars are not holding their shape, store them in your refrigerator.
Ingredients:
½ cup honey
⅓ cup packed brown sugar
¼ cup peanut butter (crunchy)
¼ cup unsalted butter
4 cups Quick Oats (not rolled oats)
2 cups crispy rice cereal
3 teaspoons vanilla
Directions: In a large bowl, stir crispy rice cereal, quick oats together. In a medium saucepan, combine honey, butter, peanut butter, and brown sugar. Bring to a boil over medium-high heat then bring the temperature down to low, and simmer till sugar dissolves. Remove from heat. Pour in vanilla and stir.
Pour the hot mixture over dry ingredients. Stir until all ingredients are moistened. Press into a parchment-lined jelly roll pan (or a 13 x 9 actually works perfectly, and you don't have to press the mixture into side). Pack the granola bar mixture as closely and as tightly together as you possibly can into one end of the pan at about 1/2- to 3/4-inch thickness. Any thinner, and the bars will not hold together. Let cool on the counter till they reach room temperature.
Cut into bars into 4 x 7 segments. Wrap in plastic or store in a ziplock bag. You may add chocolate chips, dried fruit, nuts, coconut, etc. if desired. If adding chocolate chip, press them into the top of the bars after you've packed the very warm granola mixture into the pan. Otherwise, you'll end up with a melted chocolate-swirled mess.
3. Uncrustables
Living Well Spending Less loved the idea of uncrustable sandwiches because they are lunch-box friendly fare, but 0.75 cents to $1 per sandwich was a little steep. Instead, making them at home cut the per sandwich price down to a third of the cost. And since they can be placed in the freezer, you can make them in bulk, and they'll thaw by lunch time.
Ingredients:
1 loaf soft sandwich bread
10 ounces peanut butter
5 ounces jelly
sandwich sealer & decruster, or cookie cutter
10 Ziploc sandwich bags
Directions: Spread out your bread on the counter or paper towel. Spread peanut butter in center of each bread slice. Do not spread all the way to the edges. Spread jelly over peanut butter on half of the bread slices. Then place peanut butter only slices on top of PB&J slices to make sandwich.
Use sandwich sealer and decruster to cut off crusts and crimp edges together. Place sandwiches in sandwich bags, seal, and freeze. To serve, thaw at room temperature for at least 30 minutes, or place in lunch bag in the morning so that it is ready to eat by lunchtime.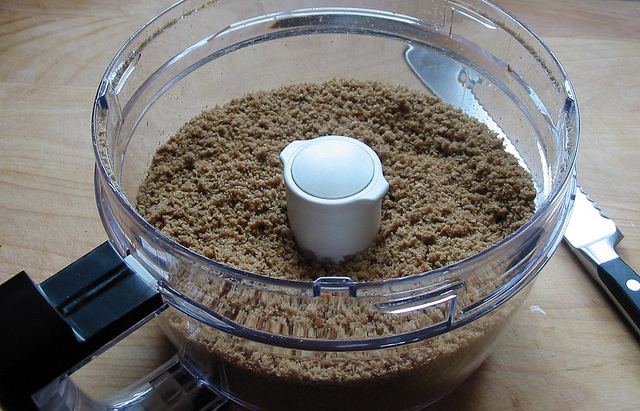 4. Bread Crumbs and Croutons
Of course, if you do go the DIY route with uncrustables, you'll have a lot of crusts on hand. Thankfully, you can use them to make bread crumbs, which Creative Savings calculates costs about 0.18 cents per cut versus 0.57 cents.
Ingredients:
2-3 bread heels
1 tablespoon butter
1 tablespoon Italian seasoning
Directions: Grate bread heels into crumbs using a food processor or hand grater. Place 1 cup breadcrumbs into a large skillet on Medium heat with 1 tablespoon butter and 1 tablespoon Italian seasoning. Omit the seasoning if you want plain breadcrumbs. Stir occasionally until crumbs are a toasty brown and feel dry to the touch, about 5 to 8 minutes. Let cool on a cookie sheet and package into labeled freezer bags.
If you have bread on hand in general, you can also make your own croutons. Many recipes call for trimming the crusts, but as The Kitchn explains, this isn't necessary, and you'll still get great croutons with crust-on bread.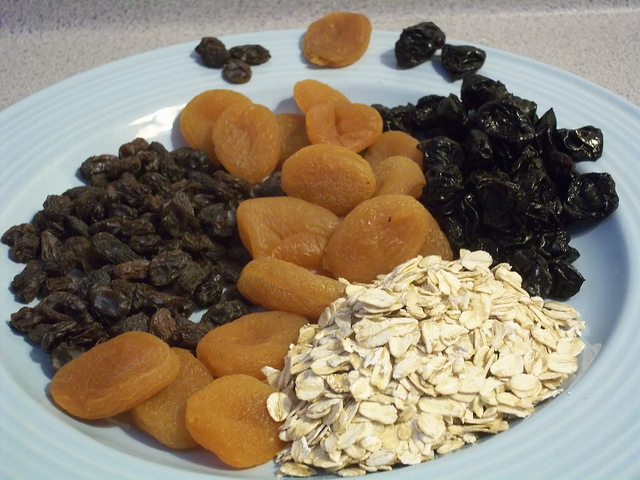 5. Instant Oatmeal Packets
Instant oatmeal is a cheap option already, but when you compare it ounce for ounce with a container of oats, it loses a bit of its frugality. You could spend just about $4 for 42 ounces, or $3 for ten 1.51-ounce packets. In the money saving game, buying the 42 ounce container makes more sense, especially since Momables has a way to make your own instant oatmeal packets.
Ingredients:
21-24 snack sized zip bags
10 cups quick oats
1 teaspoon salt
1 to 1½ cups brown sugar (depending on how sweet you want it)
2 teaspoons cinnamon
1 cup powdered milk (optional)
Directions: Put 6 cups of the oats into a large bowl. Add the remaining 4 cups of oats into a blender. Blend until almost powdery, then pour into the large bowl. Add salt, brown sugar, powdered milk and cinnamon into the large bowl. Mix well until everything is combined. Measure ½ cup of the oatmeal mixture into each snack sized plastic baggie and seal.
More From Wall St. Cheat Sheet: