Take a Gym-Cation: 7 Outdoor Workouts That Don't Feel Like Exercise
Now that summer is approaching, people are finding themselves in a dilemma — a fitness dilemma, that is. To work out or not to work out? That is the question. Visions of beach-ready bodies are dancing in people's minds, but unfortunately, images of sweaty, stuffy gyms are, too, and that's reason enough cancel anyone's fitness memberships for the summer.
Luckily, the gym is not the only place where people can burn calories, and there are many ways to exercise (especially with some outdoor vitamin D) without even realizing what you're doing. There's no need to run on the treadmill like a hamster on a training wheel this summer as your friends are soaking up the rays. Try one of these seven workouts and burn calories without sacrificing fun.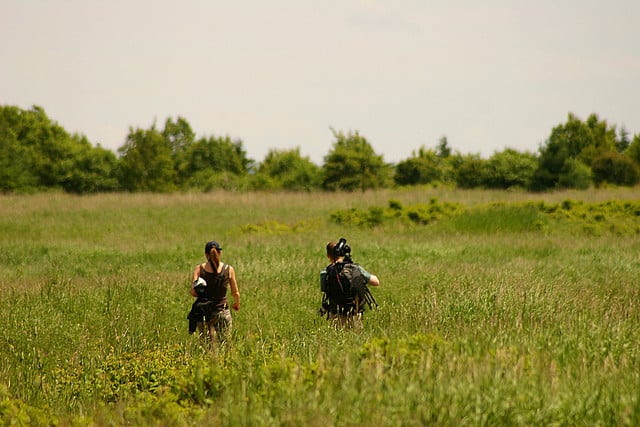 1. Hiking
Lace up your boots or tennis shoes: It's time to take a hike. Hiking is one of the easiest ways to fit in a workout, enjoy time in the sun, and scope out a scenic view. Enlist some friends to go on a nature trail with you and you'll burn calories while trying something new. According to Everyday Health, a half-hour of cross-country hiking burns 204 calories, and a lot of the time, hikers go for longer than 30 minutes. If you pack a lunch and some water and make a day out of it, you're likely to get in a more effective workout than you would've had at the gym — and you'll have a lot more fun doing it.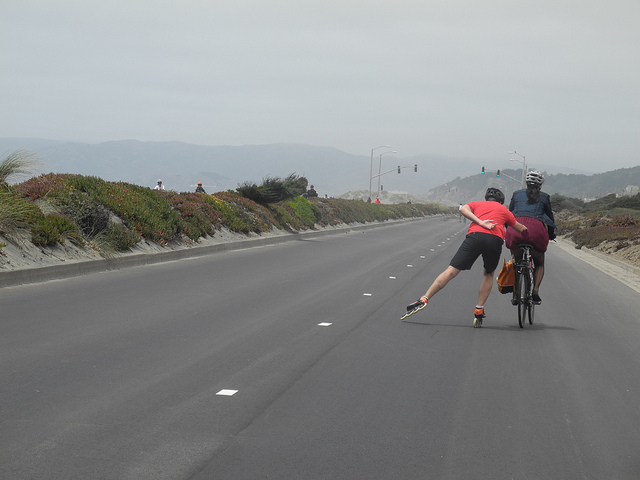 2. Rollerblading
Instead of lacing up your hiking boots, you can simply strap on some rollerblades for your next workout, as this form of transportation also burns calories, and is a lot of fun, too! As long as the weather agrees with you, you can get your endorphins this summer by rollerblading, all while burning calories and toning your muscles.
According to She Knows, studies show that an hour of inline skating can burn about 840 calories and can work your muscles just as effectively as running — and you won't even have to tie yourself to the treadmill. Find a blading buddy, latch on your wheels, and you're good to go. Just make sure you wear a helmet and knee pads if you need them.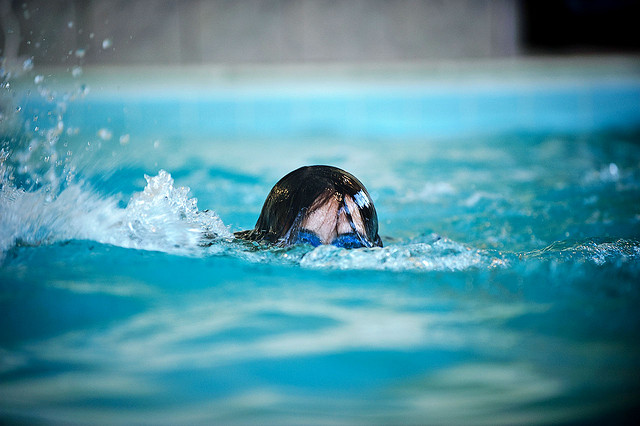 3. Swimming
Swimming is another great way to fit in a fun workout and find relief from the summer heat. Swimming is a low-impact aerobic exercise, meaning it's ideal for people with weak knees and other injuries. What's even better is that many people find the activity so fun that they forget they're even burning calories, and keep doing it. Staying active in the pool will keep you swimsuit ready, and as Jessica Matthews, certification director for the American Council on Exercise, said to Everyday Health, "Swimming puts limited stress on your joints, bones, and connective tissue, which makes it a suitable option for almost anyone, from children to pregnant women to older adults."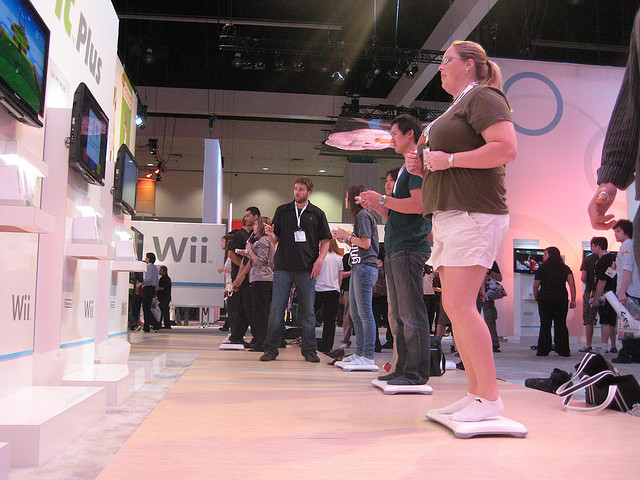 4. Video game workouts
You can also take your exercise inside this summer in case you need to escape the sun but still don't want to venture into the gym. During summer vacations, you can find many excited school kids playing active video games like Dance Dance Revolution and Dancetown on the Nintendo Wii and Wii Fit, to name a few options, but these activities actually yield surprisingly high calorie burns, too. Next time you see some video game junkies getting ready to dance, you should consider joining. Games like those played on Wii Fit are not only challenging, they're also fun and make "workouts" fly by. Don't be surprised if you're out of breath by the end. It's called the Wii Fit for a reason.
5. Dancing
And don't forget about dancing, because that activity is also a great example of exercise done easy — it is both fun and stress relieving. Many group fitness classes offer dancing workouts like Zumba and Bollywood Dance, but you don't have to visit your neighborhood fitness center to get your groove on: You can do that anywhere. Next time you don't feel like going to the gym, put on some sneakers and commit to dancing to your favorite tunes for up to an hour. Whether you're alone or with a partner, you'll end up laughing, sweating, and enjoying yourself more than you can imagine, and you'll even burn some calories while you're at it.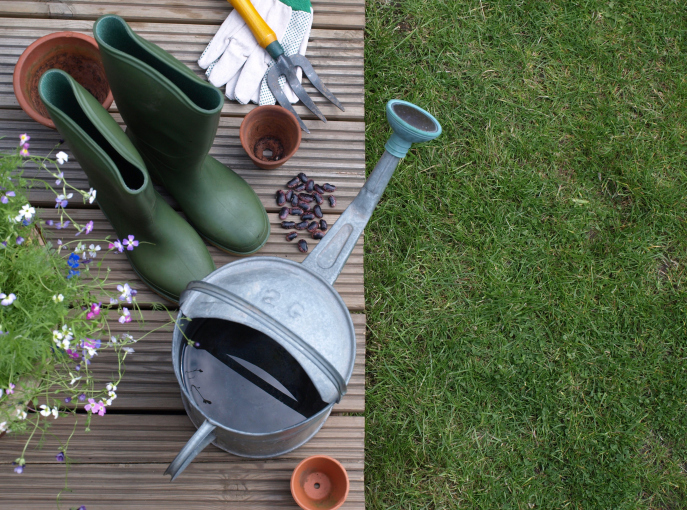 6. Gardening
This next one might be more surprising than the other workouts discussed on this list, but now that summer is approaching, don't forget that gardening is another great form of exercise for men and women alike. Don't believe us? Take it from  Jeff Restuccio, author of Fitness the Dynamic Gardening Way. He told WebMD, "If you think double digging (going down a foot, turning the soil over, then down another foot, bringing that soil to the top) isn't exercise, you haven't tried it."
Gardening keeps you on your feet and even provides a serious upper-body workout if you turn over your compost pile, pull weeds by hand, and do some raking. In addition, Everyday Health points out that hoeing trains your upper arms in particular, while digging is good for your thighs and glutes. Using a push mower will get your heart pumping, too. A half-hour of gardening can yield a 150-calorie burn. Get growing!
7.  Play a game: tennis, basketball
Last but not least, if you want to get in a summer workout but can't bear the thought of the gym, take your workout outside onto the tennis or basketball courts. Teaming up with a couple of friends to swing the tennis racket or shoot for three will keep you moving, your heart rate up, and your muscles working. Both tennis and basketball games are great forms of exercise, and because they're fun to play, you're more likely to work out for longer and thus burn more calories than you might while counting down the minutes in the gym.
More From Wall St. Cheat Sheet: