The 11 Laziest Cities in the U.S.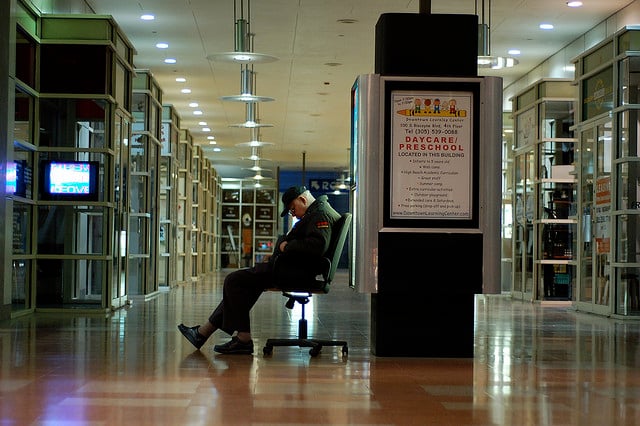 Looking for a little extra shut-eye during the work week? Of course, you could push your bed time up, hitting the hay earlier in the evening. You could also switch careers to a job with a later start time. Or you could peruse this data, compiled by FiveThirtyEight, to see which cities in the U.S. have the latest median office arrival time, allowing workers to (in theory) sleep later.
But don't pack up and move just yet; there are a few caveats about this data. The late arrival times are for the city, but that doesn't mean it is where all the workers call home. In major metro areas, where people commute in from the suburbs, a lengthy commute to work could cut down drastically on how much sleep a person gets. The data is based on information from the Census and doesn't factor in people who work from home.
The median time people report to work in the U.S. is 7:55 a.m. according to the data. A fair number of the workers in the cities here arrive after that time — and well past the median time of the earliest median work arrival time, a title which goes to Hinesville, Georgia, where the middle-marker for getting to work is 7:01 a.m. Still there are a few trends and industries that continuously pop up in the cities with a later than average start time. So even if you can't switch jobs, or up and move, you can cast a jealous eye on eleven metro areas where workers may be getting more beauty rest than the average American.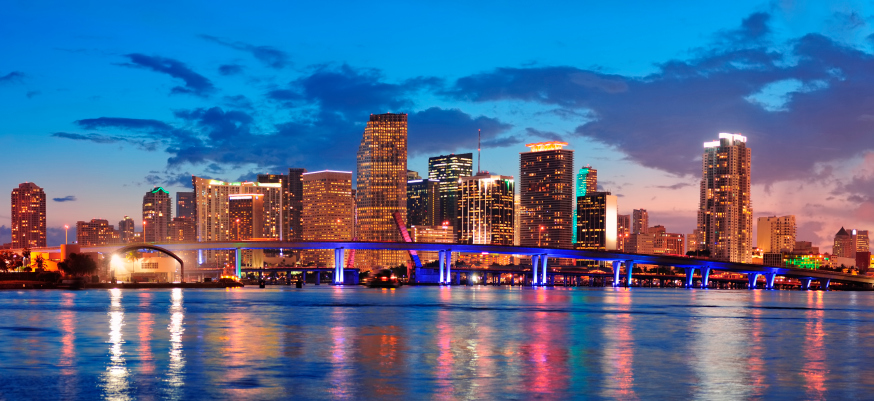 11. (tie) Trenton, New Jersey; Miami, Florida (pictured); Santa Cruz, California
In these three cities, most workers arrive around 8:14 a.m. Trenton, the only state capital on this list, unsurprisingly has many people employed by the State of New Jersey, according to the Bureau of Labor Statistics (BLS). There are also three area colleges and a number of primary and secondary schools that provide jobs.
Driving employment in Miami are a variety of occupational categories. The BLS lists office workers, people in sales, and food prep workers as having the lion's share of jobs in Miami. There is more to the tourist town that shopping and eating though, with education taking up a large chunk as well, due to the public school system and University of Miami. A number of major companies are headquartered here too, including Burger King.
As of 2011, the city of Santa Cruz named the University of California at Santa Cruz and the County of Santa Cruz as the main employers. Plantronics, a tech company, and the boardwalk also contributed a fair number of jobs for the area.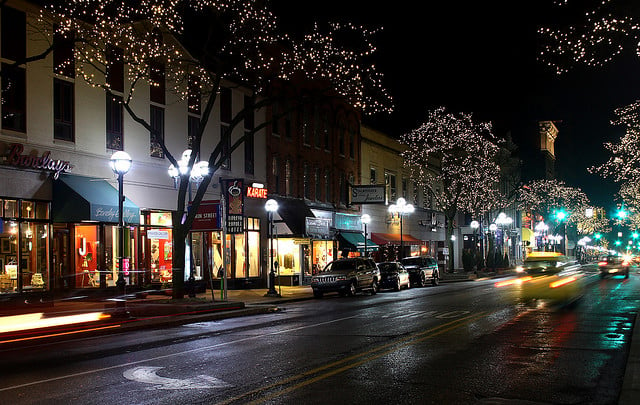 7. (tie) Ann Arbor, Michigan (pictured); Provo, Utah; Lawrence, Kansas
Another three-way tie saw the above cities edge out the first three by one minute. The median arrival time for Ann Arbor, Provo, and Lawrence is 8:15 a.m. All three also boast institutions of higher education. The University of Michigan is in Ann Arbor, Provo has Brigham Young University, and Lawrence is the home of the University of Kansas.
Over the years, Ann Arbor has had a fair number of companies — like Pfizer — headquartered in the city, providing jobs for the area. Now, in addition to schools, jobs in the health care industry, private sector, and government are major contributors. In Lawrence, MBA Today says top employers not involved in education include the Lawrence Memorial Hospital, the government, and Hallmark, Inc. Nu Skin Enterprises, Vivint, and Novell are all based in Provo, offering a range of jobs from managerial to technical.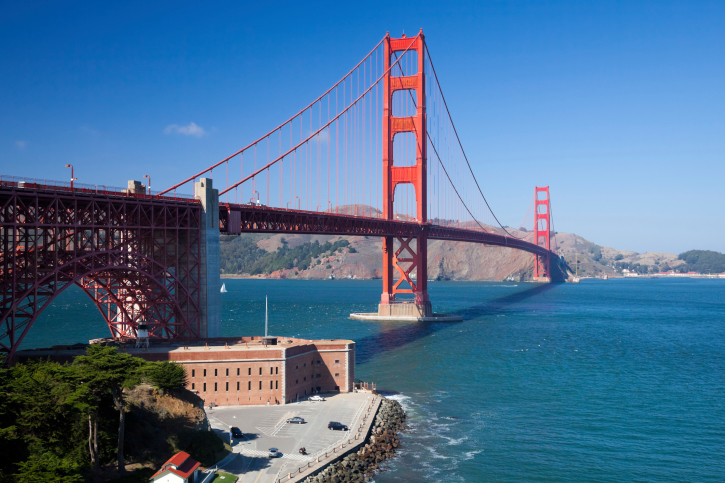 5. San Francisco, California (pictured)
The day starts at about 8:17 a.m. in San Francisco. Here, the BLS says, many are finding work in managerial positions, are involved in business or finance, use math and computer skills, or are engineers or architects. In terms of sheer numbers, a sizable portion are in sales and food preparation. According to a report by the city updated in 2014, professional science and technology jobs are growing — certainly thanks to Silicon Valley — as well as health care and hospitality positions.
4. Ithaca, New York
In Ithaca, many people are rolling into work around 8:19 a.m. The BLS data state that the majority are working in educational or library fields. The second largest sector are workers classified as holding office and administration jobs. Undoubtably, this is because the area is a college town. Cornell University and Ithaca College are both located here, influencing seasonal populations and employment opportunities.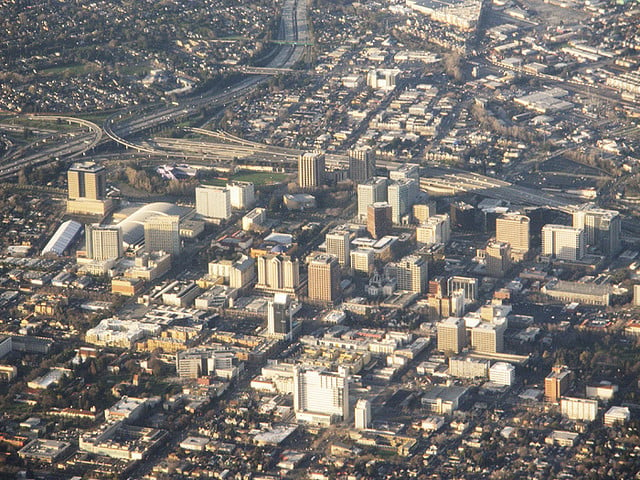 3. San Jose, California (pictured)
For San Jose, workers are clocking in at 8:21 a.m. Like San Francisco, Silicon Valley has been a boon for the region in recent years, creating jobs in technology and science sectors. Cisco and Adobe, for example, are both based in San Jose. The BLS has computer and mathematical positions as having the second highest proportion of workers, coming in behind office and administrative.
2. Atlantic City, New Jersey
Atlantic City's data was all over the place. Workers in the 25th percentile start their days before 7 a.m., and the 75th percentile comes in after 11 in the morning. The median result was 8:23 a.m. for a city that is largely dependent on tourism. A BLS fact sheet on the city has hospitality positions comprising the largest segment of the workforce, with transportation, trade, and utility jobs coming in second. Local government is another employment opportunity for the area, along with education and health services.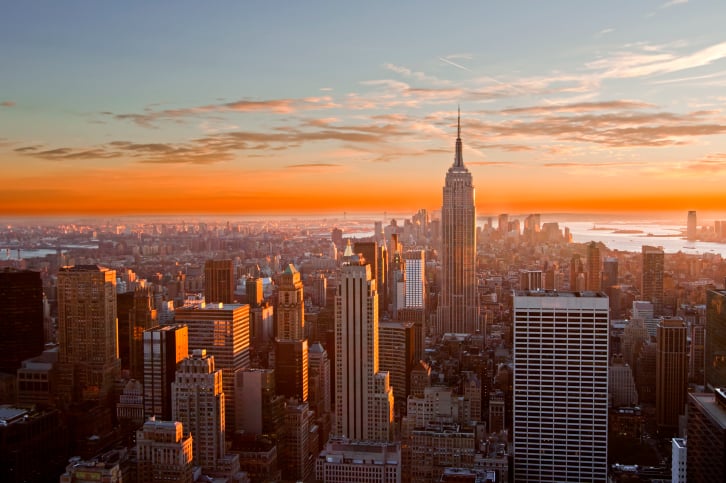 1. New York, New York
With the median work arrival time of 8:24 a.m., New York City takes top spot for having the laziest workers. Of course, that can only really apply to people who live and work close to the city, otherwise the commute time can severely cut into beauty rest the workers get on a nightly basis. In this city of more than 8 million, the range of jobs are impossible to narrow down to just a few leading industries. The state's Department of Labor did pinpoint a few specific contributors to the city's economy, including finance, hospitality, education, health care, and construction. According to Census data, 1.6 million people commute into the borough of Manhattan on a daily basis — most using public transportation.
More From Wall St. Cheat Sheet: