7 Free Fashion Apps To Download
If you're looking to browse for beauty tips from your mobile device, the following apps are your best bet. And it won't cost you a thing to use them.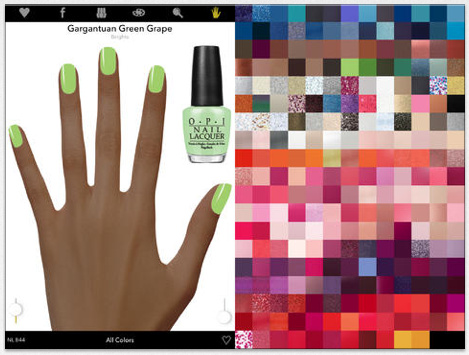 1. OPI
If you're like me and spend at least five minutes laboring over what nail polish to choose when getting a manicure, then this app will come in handy. In it, you can adjust the virtual hand model's skin tone and nail length to match yours, and try every single color in the brand's portfolio — which is a lot. If you see something you like, you can simply save shade favorites for later so that you know exactly what to ask for the next time you're due to get your nails done. The app is easy to use, and users can search by color name or collection to find just what they're looking for. Devoted fans of the brand will make use of the integrated Facebook feature, which allows users keep up with the latest OPI news.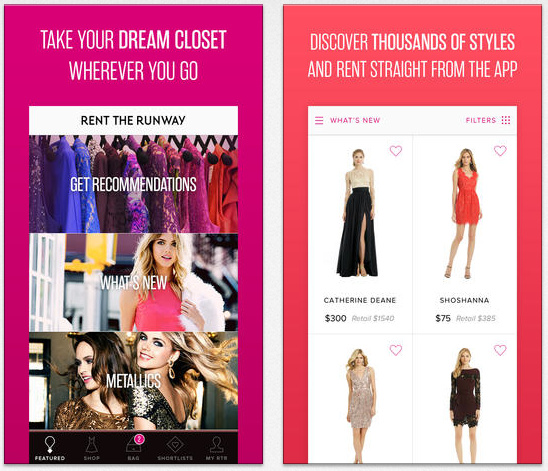 2. Rent the Runway
For those fans of Parks & Recreation, this app is essentially the closest thing to Tom Haverford's "Rent-a-Swag" store, except for women. Touting itself as the "smartest — and most stylish — way to shop," RTR essentially allows women to browse designer dress, runway and handbag rentals and rent them for more than 90 percent off retail prices. Given the usual expense of nice dresses you'll actually only end up wearing a few times, RTR helps women wear looks they've always dreamed of, but at a fraction of the price — not a bad business model. RTR is also big on involving voices and reviews from actual people, so built in features of the app give you reviews from women who have worn something you're interested in (includes size, opinion, how the dress fit, body type, and more) and an option for you to do the same. All orders come with a second size to ensure a perfect fit, and there are free returns and dry cleaning.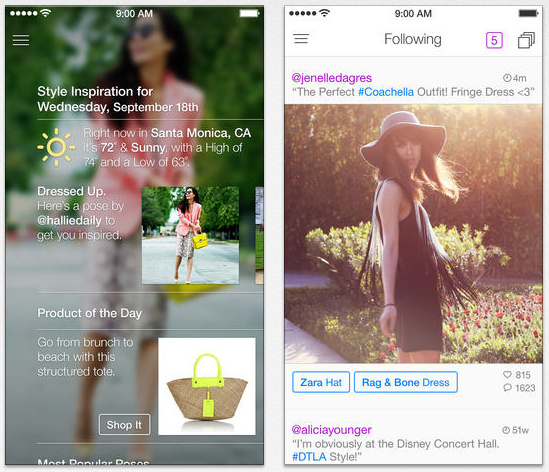 3. Pose
Marie Claire called this app "a live stream of street style right on your phone," and in many ways, Pose is just that. Ever struggle with what to wear based on the weather? Pose will help you, by combining location services and your weather to personalize your dashboard; giving you personalized style tips based on the weather forecast and your location. It will give you a similar look by another blogger and user, and allow you to shop suggested items for your look. Once you've used the app for awhile, it also helps you create new outfits from older items in your closet, and gives you ideas for what to wear for certain events.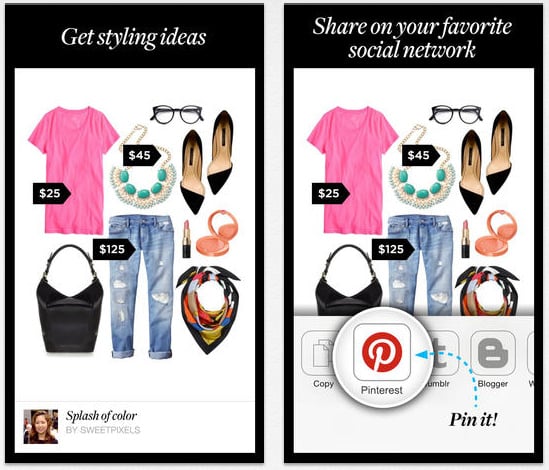 4. Polyvore
Simply put, Polyvore lets you get styling ideas from all of your top stores and create collages to form outfits and rooms. You can shop for the latest trends, put together a mix of products, and share everything on Facebook, Twitter, Pinterest, Tumblr, Blogger, WordPress, and more. Among other apps, Polyvore is excellent for those who are visually oriented and want to visualize and put together a look before buying anything. You can also browse looks created by a "global community of fashionistas," and see millions of combinations that others have come up with. Polyvore also has a secondary focus on interior design, which allows users to shop and browse looks from the interior design community, but the app is primarily fashion focused. It's a must-have for those interested in expressing their fashion, personal taste and creativity.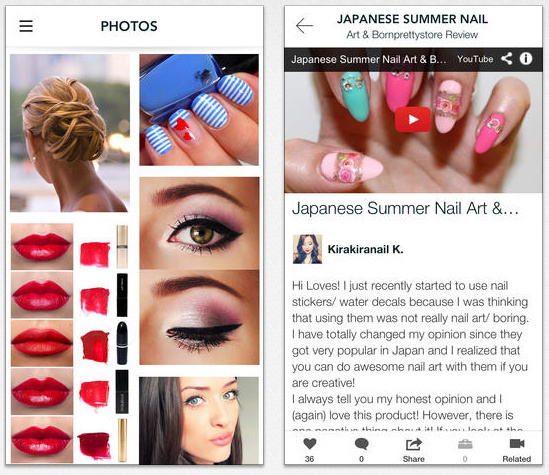 5. Beautylish
Beautylish helps you discover the newest beauty trends and looks, learn "essential" makeup tips, and shop for products — all in one place. Even further, Beautylish has a variety of customizable functions that enable users to get beauty tips on makeup, skin care, nails, and hairstyles; filter products to only reflect favorite brands; and get step-by-step tutorial videos. Users create a personal profile and then are allowed to share their favorite products, upload latest beauty photos, and connect with others in the community. If satisfied with a look or "beauty inspiration," Beautylish users can also then purchase products from a variety of partners including Sephora, Shiseido, MAC Cosmetics, and Smashbox.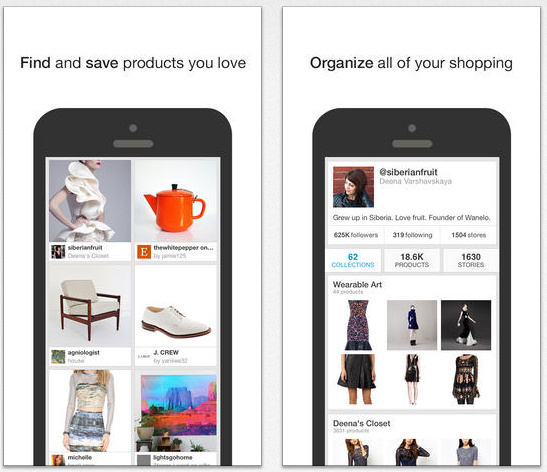 6. Wanelo
Ok, so it's not entirely comprised of fashion and beauty content, but Wanelo is too good of an app not to share — you'll thank me when it's time for gift giving. Wanelo, from the words "want/need/love," has a simple, clean interface that helps users find and buy products they love. Additionally, users can customize their profile and follow all of their favorite stores and people to get a customized feed. The best part? You can essentially use the app to create a universal wishlist from products around the world. Wanelo just came out with a new version, too, that includes a "Magic" feature — a feed of products curated specifically for the user, based on products they've been "saving." It changes as users save new things, and as other people who save similar things to you save things. Confused yet? Maybe, but pick up the app and you'll see just how easy it is.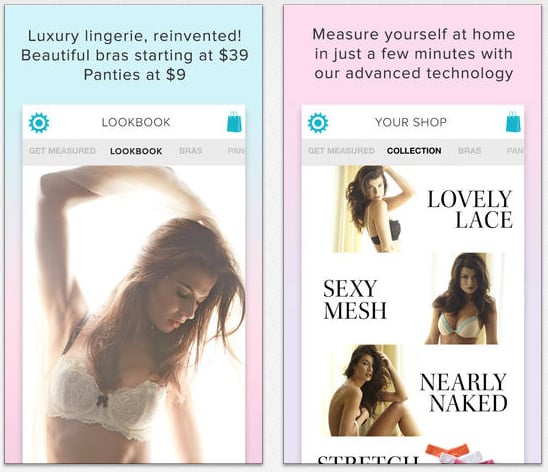 7. ThirdLove
Shopping for intimates — read: bras and lingerie — can often be uncomfortable and private, something the San Francisco-based creators of the ThirdLove app had in mind when designing it. The app is pretty simple: It lets you shop lingerie at half the price of competitors, and measure yourself with ThirdLove's patented virtual sizing assistant and secure technology. The app has been touted by many outlets including Real Simple, InStyle, Cosmopolitan Magazine and Vogue, all of which testify that this app makes bra fitting easy and more precise. Save yourself a few awkward moments at the store and get sized in the comfort of your home. If you have your doubts, ThirdLove buying is risk-free: all returns and exchanges are free.
More From Wall St. Cheat Sheet: