8 Cheapest U.S. Cities to Visit
Vacations are great — you get time off of work to relax, see a new city, and enjoy what it has to offer. However, they can also be expensive. You're paying for lodging, food, and all of the entertainment you came to the city to enjoy. Make the right choice when it comes to cities to visit, though, and there is still hope for those of you wanting to see the country and save a dime. Here's a list of the top 8 cheapest cities in the U.S. to visit.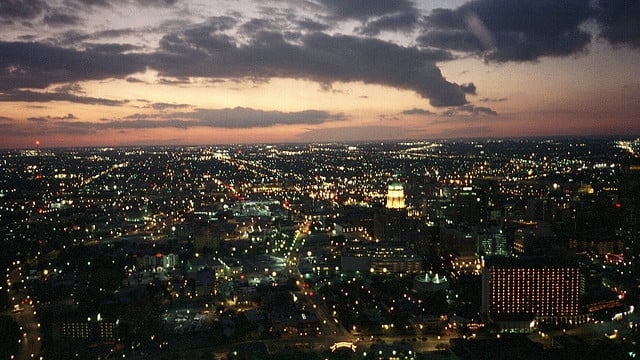 1. San Antonio, Texas
The city offers great Mexican culture and is "famous for its Tex-Mex cuisine, fiestas, and marketplaces," according to Casey Slide, a Money Crashers contributor. To save on airfare, she recommends considering a ride on a Greyhound bus. No need to worry about transportation once you get there — San Antonio has the VIA Metropolitan Trust, an extensive bus system.
The city's River Walk district has many lodging options, ranging from Hotel Havana, which is around $115 a night, to the Bullis House Inn, the city's only hostel, at $19.27 per bed per night. Enjoy their free entertainment, including the Alamo, the San Antonio Missions National Historical Park, and the River Walk.

2. Kansas City, Missouri
This is one of the few cities where hotel prices have stayed the same over the years, or in some cases, even dropped. According to Kayak, the average summer rate is around $137. Sightseeing will provide another great value — three of Kansas City's main art museums are free, and there are two fun factory-style tours: the Hallmark Visitors Center and the Boulevard Brewing Co.

3. Phoenix, Arizona
The desert oasis offers the best the outdoor world has to offer. Not only is enjoying nature guaranteed to be relaxing, but it also comes at no cost. Enjoy driving down the Apache Trail and visit historic sites such as the Lost Dutchman State Park, Goldfield Ghost Town, and Theodore Roosevelt Dam.
On average, a night at a Phoenix hotel will cost about $84. The city also offers cheap must-see exhibits such as the Heard Museum, which is only $15 for an adult admission. You won't find a cheaper city for a vacation — Phoenix has been deemed as the cheapest major city in the U.S. to visit by Kiplinger.

4. Portland, Oregon
Most consider this to be a green city, meaning it offers great public transportation and world-class gardens. Discounted hotel prices in Portland come at the amazingly low price of $60, meaning you'll have plenty left over to see the sites. Your cheapest lodging will be outside the city limits — there is an 11.5 percent tax on rooms in the city.

5. Denver, Colorado
Known as the Gateway to the Rockies, this area provides a wide variety of low-priced activities. Enjoy the Denver Zoo, mile-long 16th Street Mall or a few of the many local brewpubs in a city well-known for great beer. Also, because Denver has around 300 days filled with sunshine each year, it's a safe bet that outdoor entertainment will be available as well. Activities include local fly-fishing, rock climbing or whitewater rafting.
You'll also be able to sleep in style. RoomRate lists many Denver hotels that are available for under $100 a night. In fact, it's almost 50 percent cheaper than accommodations in New York, Smarter Travel writes.

6. Tampa, Florida
"Think of Tampa as a cheaper, Gulf Coast alternative to Miami," according to Kiplinger. "Beaches and cruise ships abound, and the area boasts an enviable art scene, anchored by the massive Straz performing arts center and The Dali Museum in neighboring St. Petersburg." The average cost of a hotel per night is $101.66 per night, Kiplinger writes. Plus, a flight into Tampa International costs an average of $303, a full $50 less than the national average.

7. Riverside, California
About 60 miles east of Los Angeles, it offers hotels that are 46 percent cheaper. The restaurant bill is also about $15 cheaper than what you would find in L.A. Riverside has ballet, a performing arts center and a state historic park that has exhibits and trails. With the average hotel room costing $91.14, you'll be able to stay as many nights as you'd like.

8. Minneapolis, Minnesota
The city gives off a great Midwestern vibe, while offering you a thriving music and art scene. Near the city outskirts, the Walker Arts Center offers free ad-mission on Thursdays and hosts Summer Music & Movies, a free outdoor series at Loring Park, according to Food & Wine. Be sure to stop at Tilia, a local restaurant, where you can items such as roaster jerk chicken thighs for under $10.
Don't Miss: 5 Amazing Apple Products That May Be Coming in 2014.