Delicious Pasta Dishes With Olive Oil and Other Light Flavors
Tired of tomatoes, or just looking to experiment with some new flavors in your pasta? There's a wide selection of creative pasta dishes allowing home cooks to stray from the typical tomato routine. Veggies, cheeses, cream, and other ingredients can make ideal and exciting substitutes to enjoy along with pasta. You won't even miss the tomatoes!
Dig into any of these seven recipes for a tantalizing and tomato-free pasta experience.
1. Manchego Brussels Sprout and Prosciutto Spaghetti with Brown Butter Pistachio Pangrattato
Brussels sprouts, kale, sage, pistachio, and even pomegranate all find their way into this elegant pasta from Half Baked Harvest. The spaghetti dish is tossed with veggies, oil, and cheese, then topped with a buttery and flavorful pistachio pangrattato (bread crumb) mixture. The crispy pangrattato offers notes of prosciutto and sourdough for a truly unmatched taste. This dish takes 30 minutes to make and yields 4 to 6 servings.
Ingredients:
Brown Butter Pistachio Pangrattato
4 to 6 ounces thin-sliced prosciutto
2 thick or 4 thin slices sourdough bread
½ cup shelled pistachios
2 tablespoons unsalted butter
Salt and pepper, to taste
Pasta
1 pound spaghetti (use gluten-free if needed)
1 pound Brussels sprouts, cut into quarters
16 fresh sage leaves
1 cup raw kale, torn
1 large clove garlic, peeled
⅓ cup olive oil
⅓ cup white wine (or sub ⅓ cup pasta cooking water)
2 to 4 ounces goat cheese, crumbled
½ cup grated Manchego cheese, plus more for serving
Pinch of crushed red pepper
Arils from one pomegranate (optional)
Visit Half Baked Harvest for recipe directions. 
2. Butternut Squash and Pea Rotini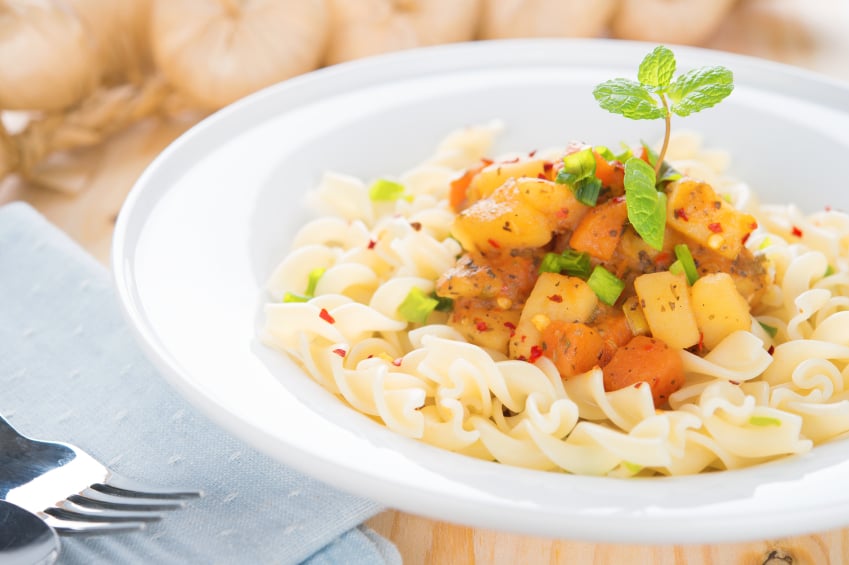 Slightly caramelized butternut squash adds a tasty character to Mason Jar Salads' butternut squash and pea rotini. This vegetarian-friendly dish also contains a mix of peas, spinach, and yogurt to pack in the protein for a soothing and satisfying comfort food. The recipe takes 45 minutes to make and serves 4 people. If you're eating as leftovers and the pasta seems a bit dry, try sprinkling in a dash of olive oil.
Ingredients:
4 cups diced butternut squash
5 teaspoons extra-virgin olive oil
8 ounces quinoa pasta or pasta of your choice
5 cloves garlic, minced
4 cups organic spinach, chopped
1 cup frozen peas
1 tablespoon unfiltered apple cider vinegar
½ cup 2% Greek yogurt
1 teaspoon sage
Pinch salt and pepper
Visit Mason Jar Salads for recipe directions. 
3. Four-Cheese Pasta Bake
This four-cheese pasta bake gets its creamy texture from rich Greek yogurt, along with a combination of 4 melty, gooey cheeses. Three cheeses of your choice will constitute the creamy filling, while the last cheese — cheddar is recommended — will be used as topping. Meat eaters may wish to add in some chopped bacon for extra flavor. Herbs lend further character to the dish. Bake it all together to result in a tantalizing dish offering a crispy top and a marvelously gooey interior. The Big Man's World's recipe yields 4 servings.
Ingredients:
10 ounces cooked pasta noodles
1 cup bacon, chopped finely
1½ cups shredded cheese combination of your choice
½ cup shredded cheddar cheese
1 cup Greek yogurt
1 tablespoon garlic powder
1 tablespoon oregano
1 tablespoon Italian mixed herbs
1 tablespoon red pepper flakes (optional)
Visit The Big Man's World for recipe directions. 
4. Creamy Shrimp, Artichoke, and Roasted Red Pepper Pasta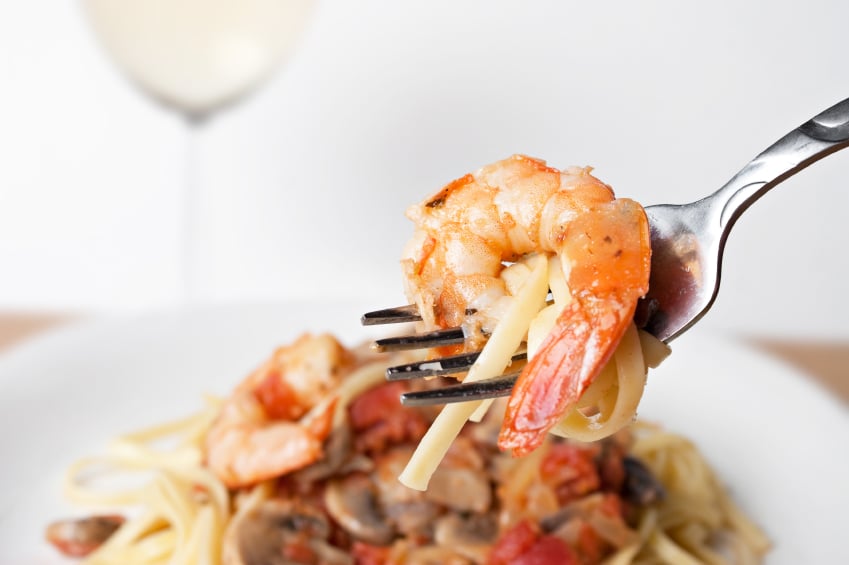 A cream-based, buttery garlic sauce forms the base for this delicious pasta from Plating Pixels. Artichokes add a hearty texture to the dish, while feta cheese and capers lend it a pleasantly sharp aspect. Sweet red peppers help to balance out that tartness, and a touch of vermouth ties everything together for a sophisticated finish. This creamy shrimp, artichoke, and roasted red pepper pasta recipe takes 30 minutes to make and serves 12 people.
Ingredients:
12 ounces uncooked pasta
1 pound uncooked, deveined fresh or thawed frozen shrimp
2 tablespoons butter
3 cloves garlic, minced
½ lemon, cut into wedges
½ cup dry vermouth or white wine
1 cup drained canned or jarred artichoke hearts, cut into quarters
1 (12-ounce) jar roasted red sweet pepper, drained, chopped into ½-inch pieces
2 tablespoons drained capers
½ cup whipping cream
2 teaspoons grated fresh lemon zest
½ cup crumbled feta cheese
3 to 4 fresh basil leaves, thinly sliced
Visit Plating Pixels for recipe directions. 
5. Paprika, Chicken, and Egg Noodle Casserole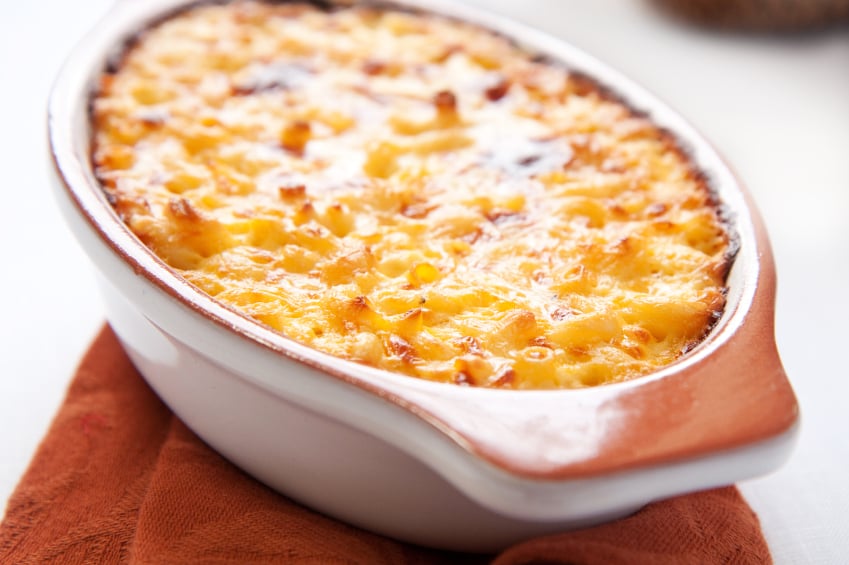 Shitaake and oyster mushrooms are combined with chicken, celery, and spices in this creamy noodle casserole, which gains its distinctively smoky flavor from a dash of Hungarian paprika. This baked paprika, chicken, and egg noodle casserole is an ideal comfort food, and broiling it at the finish will result in a beautifully browned topping. This recipe from The Spice Train takes 35 minutes to make and serves 3 to 4 people.
Ingredients:
1 large or 2 small boneless, skinless chicken breasts, cut into bite-size pieces
1 celery stalk, diced
1 small yellow onion, diced
2 cups chicken broth
2 ounces oyster mushrooms, sliced
2 ounces shiitake mushrooms, sliced
4 ounces dried egg noodles
⅔ cup sour cream
¼ teaspoon freshly cracked black pepper
½ teaspoon Hungarian paprika
1 teaspoon fresh thyme
1 ounce freshly grated Parmesan cheese
Visit The Spice Train for recipe directions. 
6. Lemon, Basil, and Ricotta Penne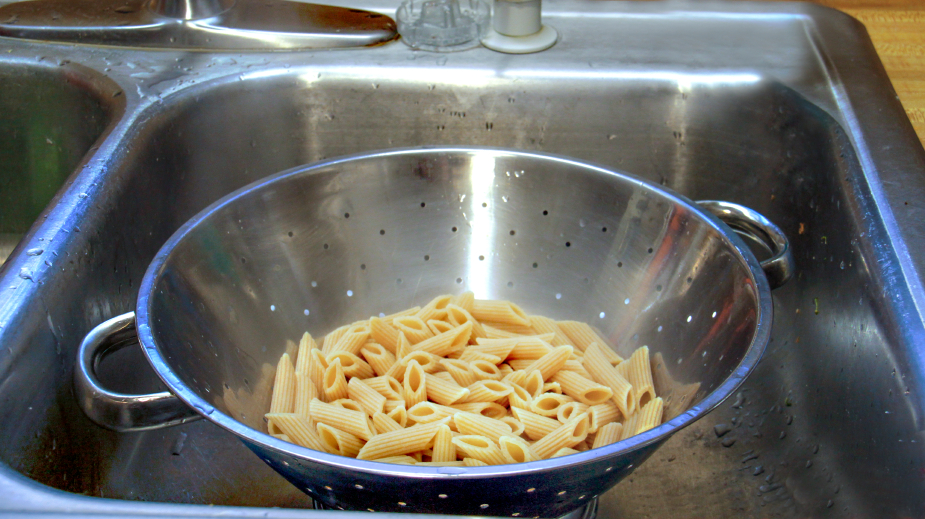 This lemon, basil, and ricotta penne from Real Food & Ice Cream is a quick, easy dish to make for the family on a weeknight, consisting of penne pasta tossed with mushrooms and asparagus, all nestled in soft, warm beds of creamy ricotta cheese. The light flavors of lemon and basil come through exquisitely in the dish, which is topped off with bubbly and browned mozzarella and Parmesan cheese. The recipe takes just 30 minutes to complete and yields 8 servings.
Ingredients:
1 pound whole wheat penne pasta
1 pound asparagus, trimmed and cut into 1-inch pieces
8 ounces mushrooms, sliced
1 tablespoon olive oil
1 cup ricotta cheese
Zest and juice of 1 lemon
½ cup fresh basil, thinly sliced, divided
¾ teaspoon salt
½ cup shredded mozzarella cheese
½ cup shredded Parmesan cheese
Visit Real Food & Ice Cream for recipe directions. 
7. Lasagna with Greens and Mushrooms
A Red Binder's lasagna offers layers of hearty mushrooms and greens (your choice or a mixture of chard, spinach, kale, and broccoli rabe) draped with creamy béchamel sauce for a deeply satisfying, vegetarian-friendly comfort food. The recipe calls for a large amount of greens, which will wilt to just the right size as your lasagna bakes.
To prepare ahead of time, assemble the lasagna a day in advance and refrigerate; allow it to reach room temperature before baking. You can refrigerate or freeze leftovers in tightly covered containers. This recipe for lasagna with greens and mushrooms takes 4 hours and 40 minutes to make if preparing pasta from scratch, and it yields 8 to 10 servings.
Ingredients:
For the pasta
2¼ cups all-purpose flour
1 teaspoon salt
1 tablespoon olive oil
4 eggs, lightly beaten
For the filling
3 tablespoons olive oil
4 garlic cloves, finely minced
1 teaspoon red pepper flakes
1½ pounds chopped, washed greens (mixture of chard, spinach, kale, and rapini)
1 pound of mushrooms, cleaned and chopped
Salt and pepper
½ teaspoon dried thyme
A few drops of fresh lemon juice
1 pound of best-quality ricotta cheese
Grated zest of ½ lemon
For the béchamel
4 tablespoons unsalted butter
¼ cup all-purpose flour
5 cups whole milk, or a little more
1 bay leaf
1 thyme sprig
Salt and pepper
Nutmeg, for grating
2 cups grated fresh Parmesan cheese
Visit A Red Binder for recipe directions. 
More from Culture Cheat Sheet: