Top 10 U.S. Summer Vacation Spots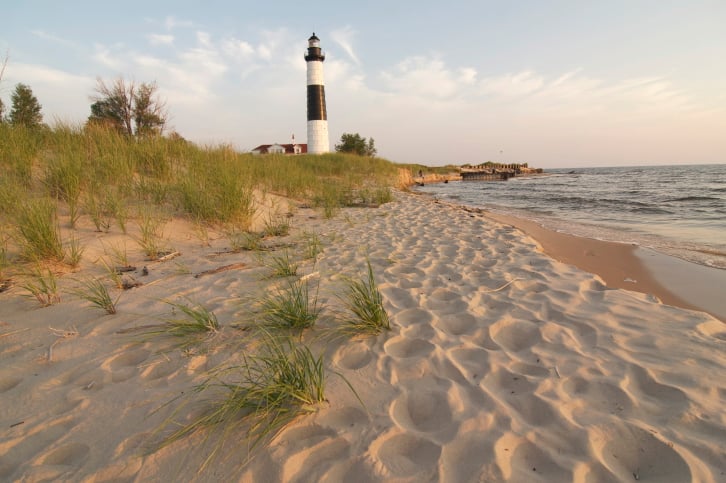 There's more than just enjoying warm weather when it comes to summer. There's also vacations — a week (or more if you're lucky) of no work, a great destination, and enjoying all of the activities it has to offer. So, as you get ready to plan your trip, take a look at some of the cities that have made the list. These cities are worthy of a place in the top 10 due to their awesome activities, delicious food, and unique neighborhoods and culture. Happy planning!
1. Grand Rapids & Lake Michigan's Gold Coast
"Beach bums, beer lovers, and art enthusiasts agree: there's a lot to love about western Michigan this year. Grand Rapids, Michigan's second largest city, was voted best beer city in the U.S. by the national Beer Examiner blog in 2012 and 2013, and its beer-tourism revolution rages on," per Lonely Planet. If you're hoping to visit to take advantage of its beer, you should definitely check out the Summer Craft Beer Festival, held in August.
If you're visiting to take in its art scene, you'll have plenty of options. You can take in the blooms and Rodin sculptures in the Frederik Meijer Gardens, as well as the Grand Rapids Art Museum, which is made even cooler for the fact that it's housed in a LEED Gold certified building. Don't forget to stop by ArtPrize, the world's largest art competition where more than 1,700 artists display their masterpieces, according to Lonely Planet. Finally, for the beach bums out there, Lake Michigan's Gold Coast is a must-see. It includes 300 miles of beautiful beaches that offer wineries, antiquing, orchards, cider houses, and even surfing.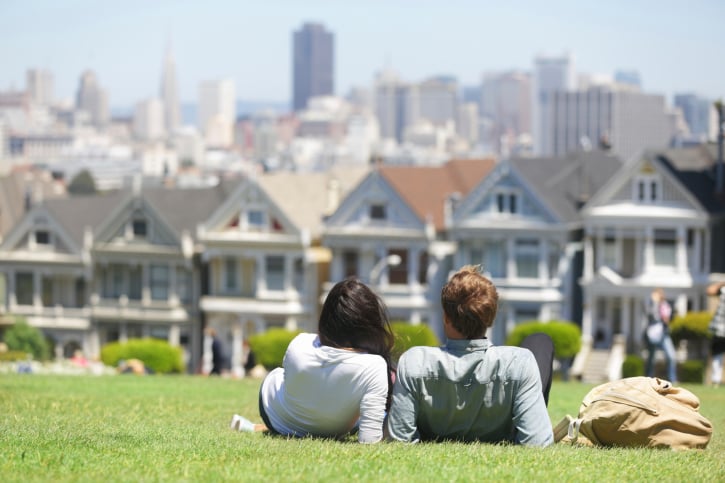 2. San Francisco, California
An eclectic mix of great art, unique cuisine, and exciting adventures, San Francisco is a great place to take a vacation. You'll also get plenty of stunning views, cute cafés, and a booming nightlife, should any of those suit your fancy. If you're looking for something on the outdoorsy side, you can enjoy one of its many great beaches. There's also the Twin Peaks to check out, and the Marina offers a great place to walk, according to U.S. News & World Report.
San Francisco wouldn't be the same without its infamous cable car rides, a must-do if you're visiting this California city. Hoping to do more sightseeing? Visit the Fisherman's Wharf (you'll get a great view of Alcatraz) and make sure you take a look at the Golden Gate Bridge. If you visit San Francisco hoping to be wowed with different culture, you won't be disappointed. Be sure to visit the Mission district, the Haight, and the Castro while you're there.
Looking for a few ways to visit without breaking your budget? U.S. News & World Report suggests reconsidering big name hotels. Look for smaller bed and breakfasts, as well as independent hotels, located in Nob Hill and the Marina District. If you're planning on being there for more than a couple of days, consider purchasing a CityPass. It's $84, which may seem pricey at first, but if you're going to be traveling around the city, you'll easily accumulate that in cab costs within a couple of days. The CityPass gets you unlimited rides on all city transportation, as well as entry into some things to do.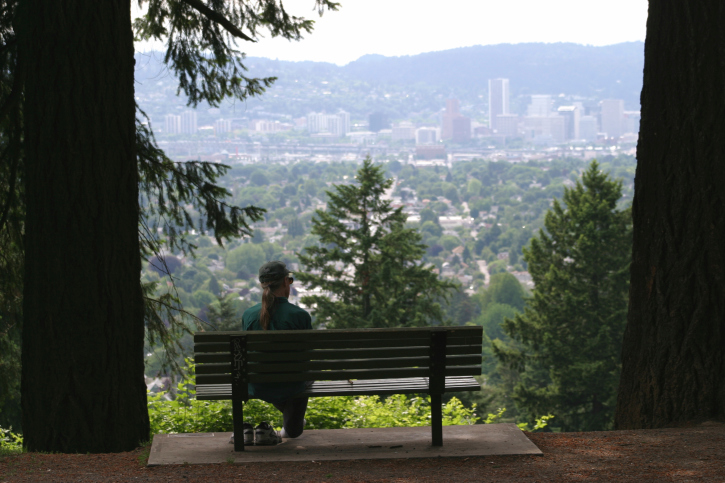 3. Portland, Oregon
Looking for top notch farmers markets? Check. How about unique and one-of-a kind cafés? You got it. Or, perhaps you're looking for a place to enjoy a few great summer drinks. Whatever it is, Portland probably has it. It's got great restaurants with delicious food, excellent microbrews, and ample outdoor activities to enjoy the beautiful summer weather, including bicycling around Portland or hiking near the waterfalls just outside of town, per Travel + Leisure.
"Summer is the time to enjoy this rainy state at its sunniest, driest best. Good weather, a stellar public transit system, tree-filled urban parks with extensive biking and hiking trail systems, and an eclectic offering of homegrown food and libations can help you discover why Portland's been called the city 'where young people go to retire,'" writes Gold Boat Journeys. If you're in the mood for some seafood while you're there, check out Jake's Famous Crawfish, a restaurant that has provided fresh fish and excellent seafood for more than 100 years.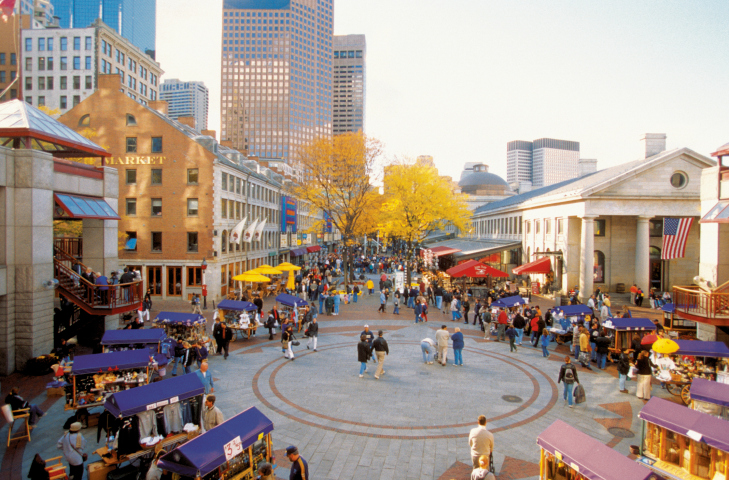 4. Boston, Massachusetts
Summer signifies festivals, beer gardens, great restaurant patios, and a fantastic arts and entertainment scene. Check out the Freedom Trail or visit the Bell in Hand Tavern, which is the oldest tavern in the U.S, according to Lonely Planet. If you're looking for a fun place to stay, try the Omni Parker House, a beautiful historic hotel that overlooks the Freedom Trail. Fun fact: Both Malcolm X (he was a busboy) and Ho Chi Minh (a pastry chef) were employed there, and Charles Dickens and JFK both stayed there, per Lonely Planet. It's a family friendly hotel filled with rich history.
Be sure to stop by the Rose Kennedy Greenway, which is filled with a strip of landscaped gardens, fountains, and beautiful green grass. There's an artist market for those who venture there on Saturdays, as well as great food trucks for people seeking a tasty lunch during the week.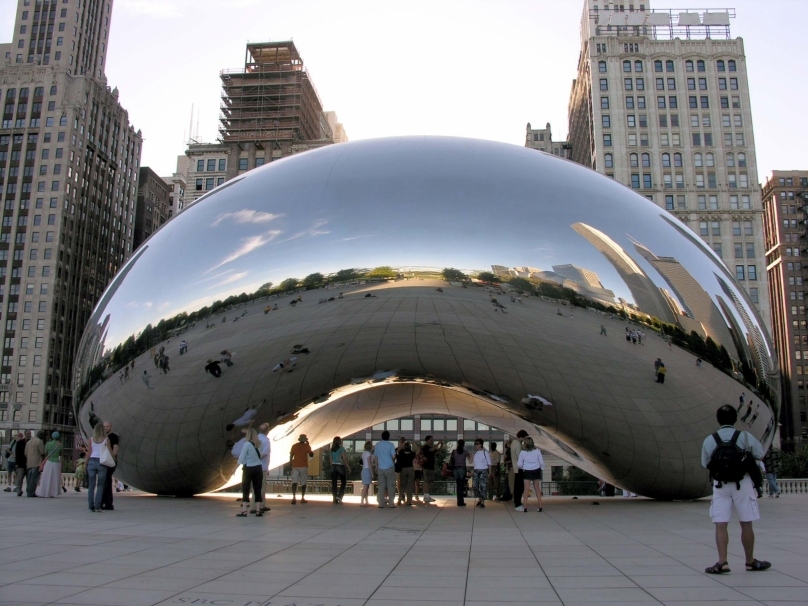 5. Chicago, Illinois
Summer is the ideal time to visit the windy city. The warm months provide great beach opportunities, beautiful bike rides along Lake Michigan, and plenty of festivals. The Windy City also provides a family friendly vacation. The Lincoln Park Zoo is a great (and free) place to visit. It houses 230 different types of animals. There's also paddle boats, in addition to an Endangered Species Carousel, per Oprah. Another great place to stop by is the Willis (formerly Sears) Tower. The view from the sky deck is spectacular, and on a clear day you can see across Lake Michigan. Of course, don't miss out on the opportunity to eat some deep dish pizza while you're there (Pizzeria Uno is a must.)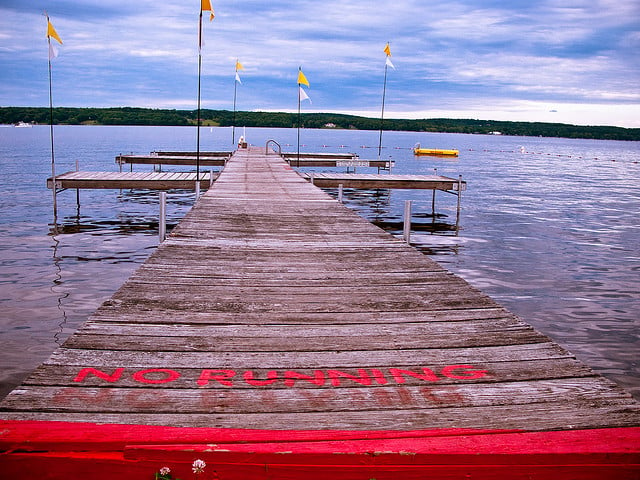 6. Chautauqua, New York
Found on a lake in the southwestern corner of New York, this small town offers much more than a beach to lay around on. The 750-acre lakeside campus of the Chautauqua Institution draws around 8,000 people during the summer, with even more people attending art openings, performances of the Chautauqua Symphony Orchestra, the Opera Company and the School of Dance.
"A participant's summer day might start with coffee and a doughnut at Food for Thought café overlooking the pansy beds of Bestor Plaza, and then a walk out to the lake to hear Rock of Ages piped over the colony from Miller Bell Tower. The 10:45 lecture is a high point, held in the 4,000-seat amphitheater, an 1893 landmark outfitted in later years with a booming pipe organ. In the afternoon there's golf, swimming, a Chautauqua Literary, and Scientific Circle book talk or a class on subjects such as the CIA, classical Greek or garden composting. Pack your slippers and take ballet," writes Smithsonian. Admission to the Chautauqua Institution is free on Sundays, and children 12 and under are always admitted free.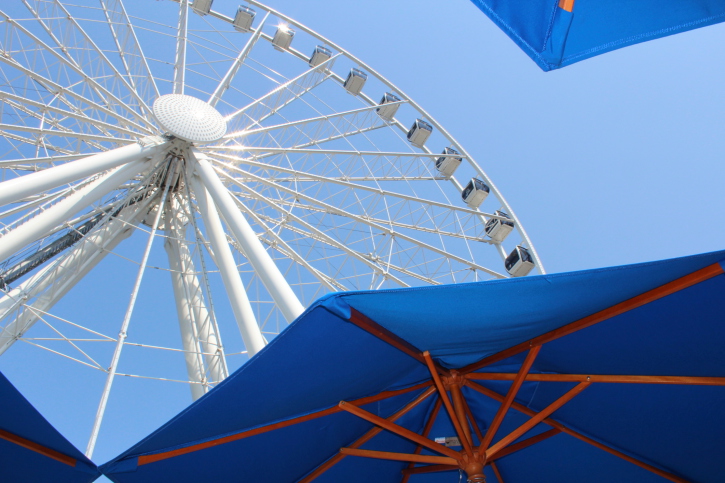 7. Seattle, Washington
This city's casual attitude and diverse neighborhoods make it a great way to spend your summer days. Plus, you'll be sure to stay energized during your visit — it is home to the world's best coffee, after all. What else does this city have to offer? A great art scene, ample culture, and outdoor activities are activities for the nice days that occasionally pop up in Seattle. Since it's surrounded by water, there's great hiking, kayaking, and camping, per U.S. News & World Report. If you're visiting for the art, take time to see the glass-blown pieces at Chihuly Garden and Glass, in addition to the great pieces at the Seattle Art Museum. The Hiram M. Chittenden Locks is a great place for Maritime enthusiasts. Of course, it wouldn't be a vacation without great drinks. The city is emerging as a great beer destinations — there are dozens of breweries that produce local craft beer.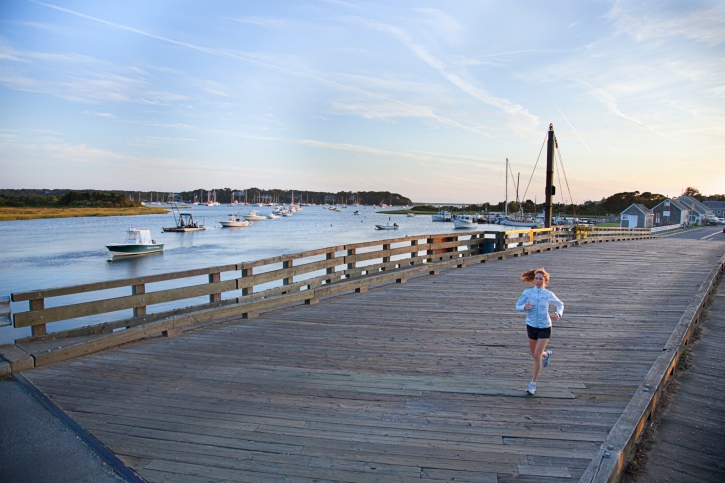 8. Cape Cod, Massachusetts
Beautiful beaches and great seafood make this Massachusetts destination a great place for family vacations or a cozy getaway. Oprah recommends going to a Cape Cod League baseball game while you're visiting. College all-stars play in this amateur league, which has launched the careers of several professional athletes. Games are free, so it's great for your vacationing budget. The Cape Cod National Seashore is almost 40 miles of beaches and trails on the eastern edge of the Cape — another must-see while you're there.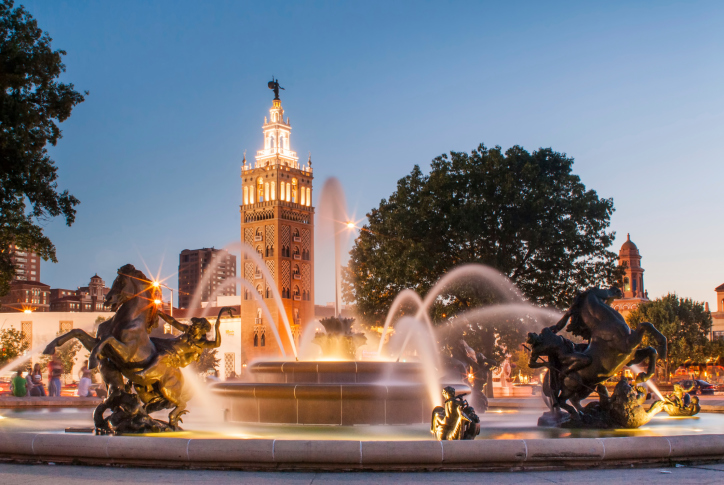 9. Kansas City, 
Missouri
With more than 200 fountains, 100 barbecue restaurants, and a one-of-a-kind jazz and blues scene, this is an excellent place to spend your summer vacation. The city is filled with different and unique neighborhoods, and there's a 1920s shopping district, Country Club Plaza, which is a must-see. According to Lonely Planet, you should also check out the Crossroads Arts District, along with Westport, which is filled with locally owned restaurants and bars. If that's not peaking your interest, there's also the National WW-I Museum — essential for any history buff.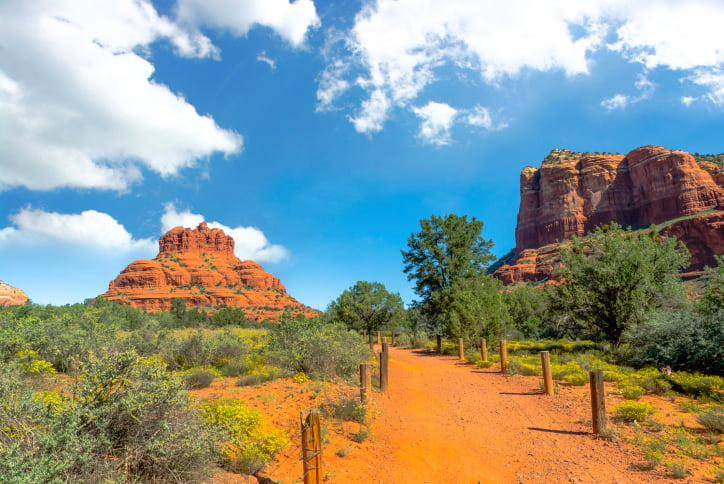 10. Sedona, Arizona
"Uptown has restaurants, hotels, shops, and public artworks like bronze cowboys and rearing horses; West Sedona is more of the same, plus a McDonald's with teal-colored arches in compliance with municipal design guidelines. But the most distinctive structures are the sheer-walled Chapel of the Holy Cross, thrusting up from a 1,000-foot red rock plinth; the art-gallery village of Tlaquepaque, a graceful Mexican-inspired maze of shops; and the Church of the Red Rocks with wraparound views proclaiming the glory of God's creation," according to Smithsonian. If you happen to be visiting on the first Friday of the month, take advantage of the free trolleys, which take visitors to galleries that specialize in classic Western painting, Navajo-inspired jewelry, contemporary pointillism, hyperrealism, abstracts, and New Age-inspired work. There's also the Goldenstein Gallery, a great place for any art lover to spend the day.
More From Wall St. Cheat Sheet: