Hungry? Top 8 Restaurants Craved By North America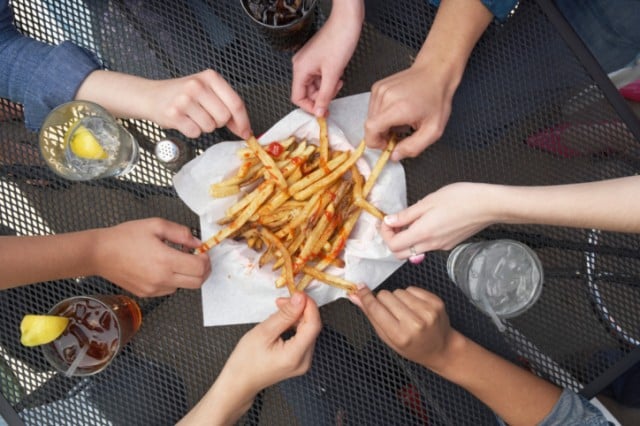 Dining out is second nature to Americans. From celebrating a special occasion to simply taking a break from preparing a meal at home, people enjoy grabbing a bite to eat at their favorite restaurants. While the restaurant industry has seen its fair share of ups and downs, consumers haven't forgotten about their top picks.
A new study by Market Forces, a worldwide leader in customer intelligence solutions, recently polled more than 6,100 consumers to find North America's favorite casual dining restaurant. Factors include quality of food, healthiness of food, atmosphere, affordability, service, and overall menu options. Market Force asked participants to rate their satisfaction with their most recent casual dining experience and the likelihood to refer that restaurant to others. The results were averaged to attain a Composite Loyalty Score.
"Nearly half (46 percent) of those studied said they patronize casual dining restaurants at least five times per month, and 57 percent said they plan on spending a minimum of $10 per person when they do. When asked about their dining habits this year compared to 2013, 12 percent said they have dined out more, 28 percent have dined out less, and 60 percent about the same," notes Market Force.
Let's take a look at North America's top eight favorite restaurants.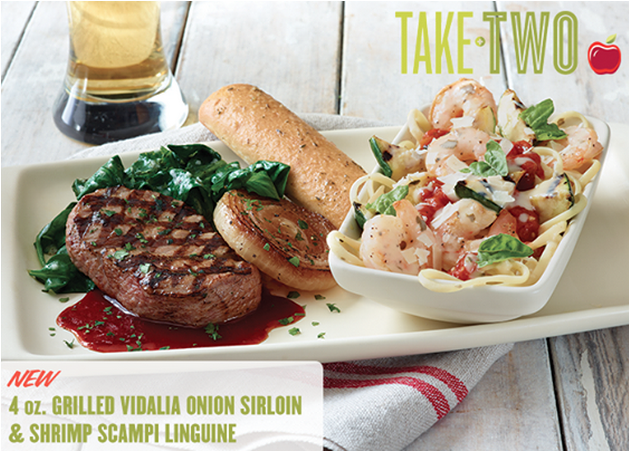 8. Applebee's
Composite Loyalty Score: 43 percent
Founded in 1980, Applebee's has nearly 2,000 locations spread across 49 states, 15 international countries, and one U.S. territory. The chain employs approximately 28,000 employees company wide. With the help of its Weight Watchers agreement, which offers diners attractive less-caloric alternatives, Applebee's tied for first in the healthy food category, along with two other restaurants.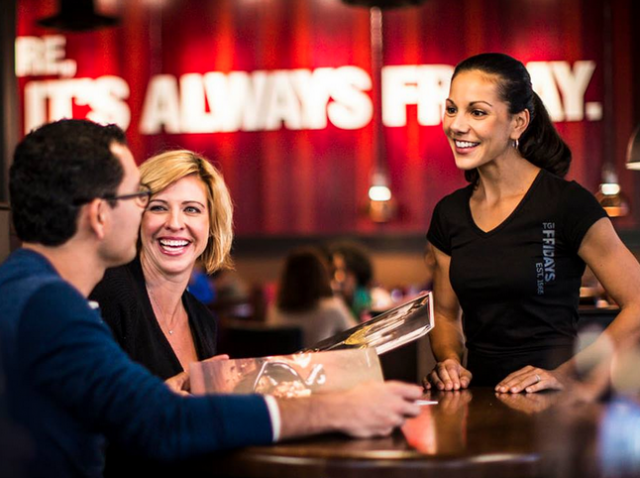 7. TGI Fridays
Composite Loyalty Score: 43 percent
The first TGI Fridays restaurant opened in New York City at the corner of First Avenue and 63rd Street almost 50 years ago. Today, there are over 900 restaurants in 60 countries. Last month, TGI Fridays launched "Endless Appetizers," a summer promotion featuring a continuous supply of the brand's favorite appetizers for only $10 per person. According to Market Force, TGI Fridays ranked first in value.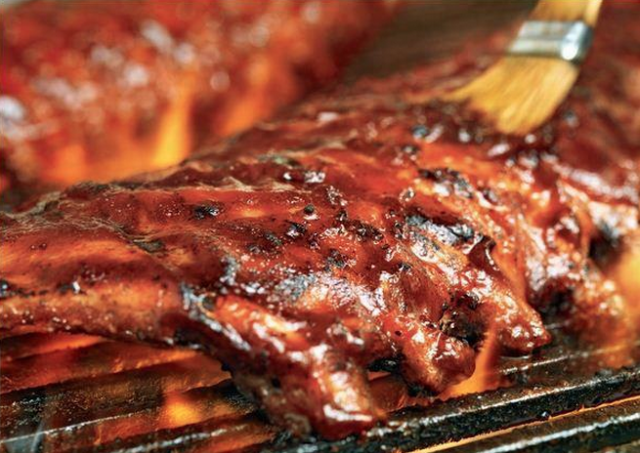 6. Chili's Bar & Grill
Composite Loyalty Score: 44 percent
Chili's became famous throughout the late 1970s and 1980s for its grilled, gourmet burger. Now, the restaurant offers a wide variety of options and serves 281 million guests annually. In fact, Chili's sells more than 60 million pounds of fajita meat and 20,000 miles of its famous Baby Back Ribs every year. Chili's ranked third in value and kid-friendly atmosphere.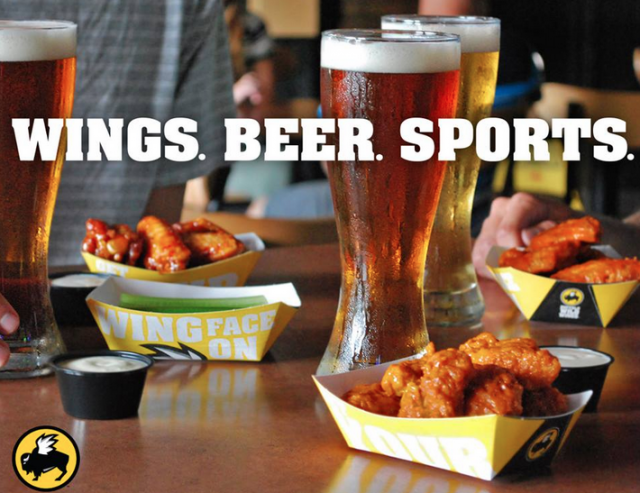 5. Buffalo Wild Wings
Composite Loyalty Score: 46 percent
Buffalo Wild Wings was founded in 1982 with one restaurant in Columbus, Ohio. It now has locations in every state and focuses on three things: wings, beer, and sports. "Why do those three things matter to us so much? Because that's what our fans want, and that's what we're all about — making our fans happy," states the restaurant's website.
On Super Bowl Sunday 2014, Buffalo Wild Wings served more than 9.1 million traditional and boneless wings to customers. On average, it sells 27 million wings each week. North America ranked Buffalo Wild Wings as their third favorite restaurant based on overall atmosphere, and fourth for friendly service.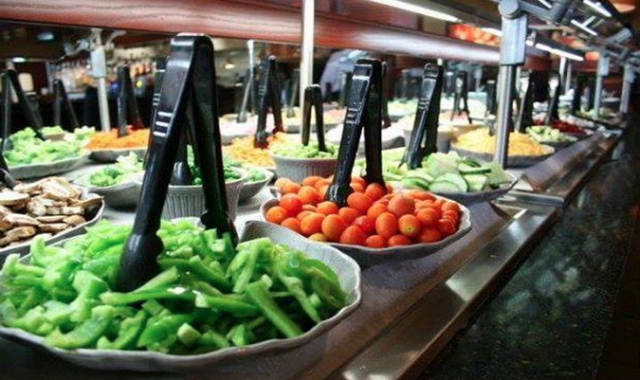 4. Ruby Tuesday
Composite Loyalty Score: 46 percent
Ruby Tuesday's first restaurant near the campus of the University of Tennessee launched in 1972 and expanded to nearly 800 restaurants across the globe. Signature choices include premium burgers to Create Your Own Garden Bar. Respondents ranked Ruby Tuesday tied for first in regards to healthy food, and fourth for food quality and fast service.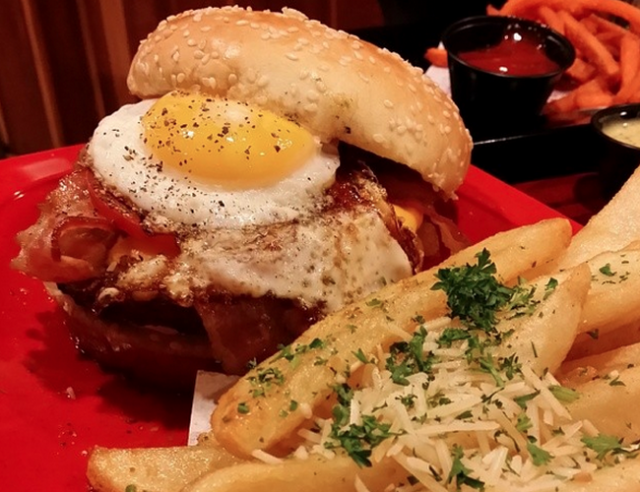 3. Red Robin
Composite Loyalty Score: 47 percent
Red Robin was formerly known as Sam's Tavern when it opened in 1940. Sam, the owner, was known to sing "When the Red, Red Robin (Comes Bob, Bob, Bobbin' Along)" with his barbershop quartet. He loved the song so much that he changed the name to Sam's Red Robin. In 1969, Seattle entrepreneur Gerry Kingen purchased the restaurant and dropped "Sam's" from the name. Today, there are more than 500 red Robin locations across the United States and Canada.
Respondents in the Market Force study ranked Red Robin as best in class for kid-friendly atmosphere, and second for fast service and friendly service. Red Robin also came in third for food quality.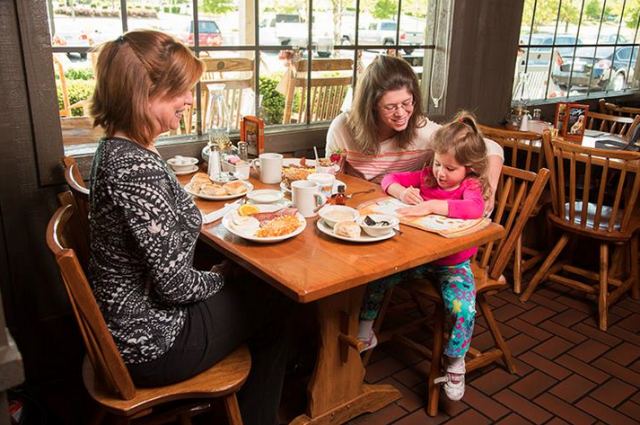 2. Cracker Barrel
Composite Loyalty Score: 58 percent
Cracker Barrel first opened in Lebanon, Tennessee in 1969, and is known for providing a friendly home away from home atmosphere. The restaurant has a simple mission to please people. "Nothing more. Nothing less." It operates 630 locations in 42 states, and every location is opened seven days a week.
Respondents ranked Cracker Barrel first for fast service, friendly service, and atmosphere (tied.) It also ranked second for value, food quality, and kid-friendly atmosphere.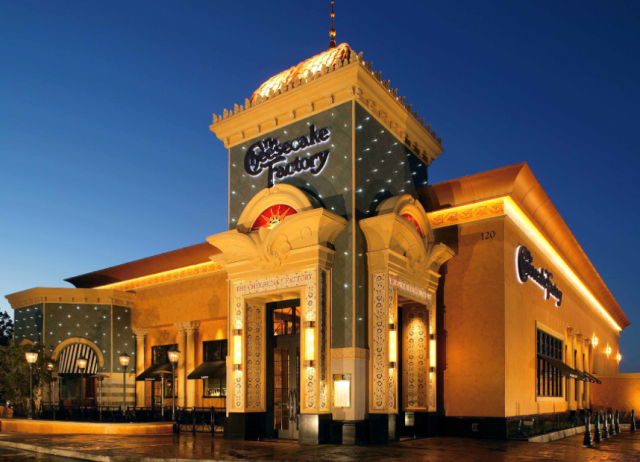 1. Cheesecake Factory
Composite Loyalty Score: 61 percent
The Cheesecake Factory created the upscale casual dining segment in 1978 with the opening of its first restaurant in Beverly Hills, California. The restaurant offers more than 250 menu selections, and more than 50 signature cheesecakes and desserts. While the company is known for large portions and high caloric meals, it's SkinnyLicious menu offers 50 items at 590 calories or less.
According to the Market Force survey, North America ranked The Cheesecake Factory first in food quality, and second in healthy food and overall atmosphere.
Follow Eric on Twitter @Mr_Eric_WSCS
More From Life Cheat Sheet:
Want more great content like this? Sign up here to receive the best of Cheat Sheet delivered daily. No spam; just tailored content straight to your inbox.