Travel Tips: 48 Hours in Boston
Well, you made it. Beantown. The Hub. The Cradle of Liberty (and so on and so forth.) Can you smell the chowder yet? Boston — one of the birthplaces of our nation — is a great city for a weekend visit with plenty of activities available to keep a visitor occupied and entertained, but not overwhelmed. Boasting beautiful harbor views, patriotic landmarks, and a vivacious arts and science scene, this city an ideal destination for visitors of all ages.
Day 1
If you've arrived on Friday afternoon in the mood for a low-key way to see the city's highlights, try the famed Freedom Trail. Walk Score named Boston one of the top most walkable cities in the U.S., and the Freedom Trail plays a crucial role in that honor.
According to its website, the Freedom Trail guides walkers — either with a guide (adults $12, children $6.50), or self-guided (free of charge) — on a scenic route across the city, hitting upon 16 important sites in American history along the way. Simply follow the brick pathway or red guideline through each stop, reading about sites at your leisure. You'll pass through Boston Common by the Massachusetts State House (hard to miss with its gleaming golden dome), the Paul Revere House, and the site of the Boston Massacre.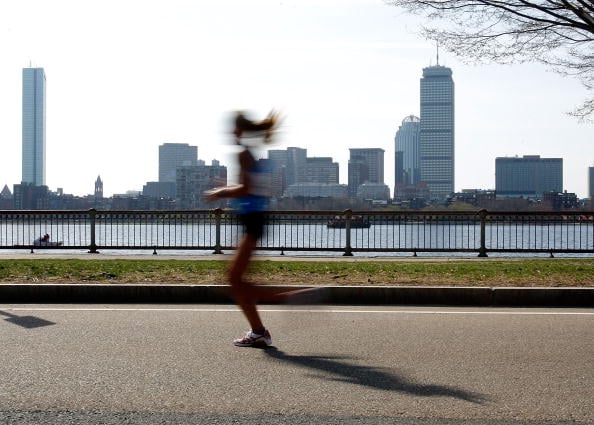 At 2.5 miles, the trail is a great way to see and appreciate all that Boston has to offer. Along the trail, you may want to grab a taste of Boston's famous seafood fare at Ye Olde Union Oyster House – once a Kennedy family favorite, and the spot Boston names as former President John F. Kennedy's favorite Sunday afternoon retreat. What could be more Boston than that?
As dusk begins to fall — and if you're not ready to retire to bed quite yet — take a relaxed walk back across Boston Common and Public Garden toward the beautiful Back Bay District. With eight contiguous blocks of shops and inviting spots to stop for a nightcap, Newbury and Boylston Streets are a great way to end your first night.
Day 2
Start your day off with a brunch at Boston's famous Faneuil Hall. Located along the Freedom Trail, it's a great place to grab a bite of — well, pretty much any food your heart desires. Once you pick a dish, stroll outside and watch a show by one of the area's many street performers. The Hall is also surrounded by storefronts as well as various artisan vendors — browse around and pick out a craft, textile, or two to bring home!
If you walk slightly north of Faneuil Hall, you'll hit the beautiful Charles River. Work off those heavy lunchtime calories with a stroll along the scenic Charles River Esplanade, which offers panoramic views of Cambridge and Charlestown in the area that falls just north. If you cross over to the river's northern shore, you'll find yourself in Cambridge — home to both Harvard University and the Massachusetts Institute of Technology (MIT.) For an fascinating take on art, technology, and design, take a peek in the MIT Museum (Admission: $10.)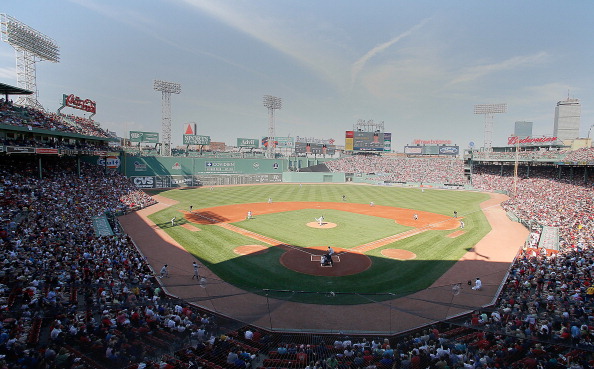 If you're visiting during baseball season, be sure to take in a Boston Red Sox game at historic Fenway Park in the evening. Founded in 1912, Fenway is the oldest stadium in Major League Baseball, and is truly an icon of our time. Whether or not you're a Red Sox fan — or even a baseball fan — the open-air stadium is an unparalleled way to experience the spirit of the city.
Day 3
Your last day in Boston should be a leisurely one. You've explored most the sights, but before you start packing and head to the airport, take one last walk out to Back Bay. The Prudential Center Skywalk makes an engaging final stop for your whirlwind tour of Boston, so long as you aren't afraid of heights! See sweeping views of the city and its harbor from the highest publicly accessible point in Boston.
Afterward, the restaurant-lined streets in this neighborhood are an inviting locale — particularly for outdoor dining, if the weather happens to be in your favor. Restaurants like Papa Razzi Trattoria and Met Back Bay also offer fine brunch and lunch menus — the perfect ending to your weekend in Boston.
More From Wall St. Cheat Sheet:
Want more great content like this? Sign up here to receive the best of Cheat Sheet delivered daily. No spam; just tailored content straight to your inbox.