Underwater Wonders: 7 Dives that Reveal Worlds Beneath the Waves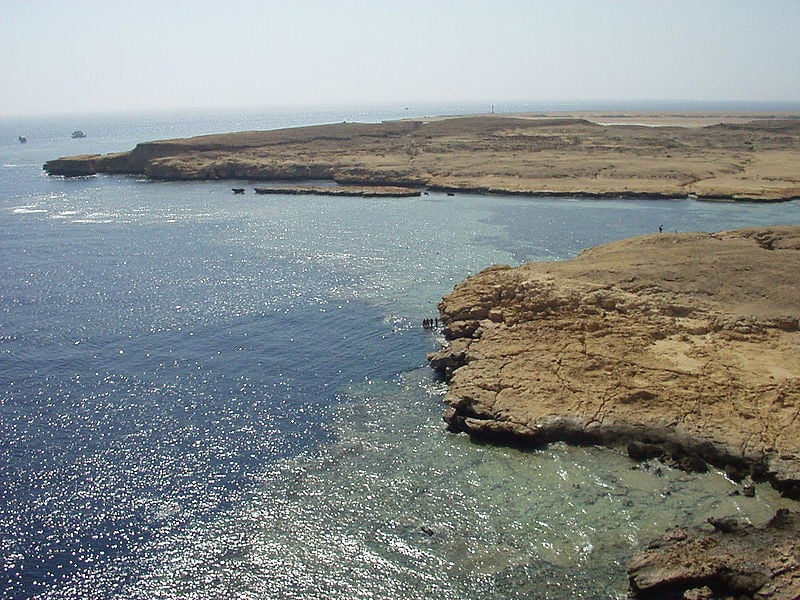 From World War II shipwrecks to hallucinogenic coral formations and surreal sink holes, the world beneath the waves is a marine life fantasia and an eerie repository of history's less than stellar moments. As with most travel hotspots, when it comes to diving adventures 'best' is a relative term. For some, it's being immersed in the untold beauty of tropical waters awash with exuberant coral, goatfish, bumphead parrot fish, batfish, and anemones, for others it's the adrenaline-infused adventure of a shark dive, the challenge of a vertical wall dive or the ethereal calm of a night dive.
Whatever it is that rocks your boat, here's a rundown of some of the world's epic diving spots.
Ras Mohammed National Park, Egypt
Praised by novice and veteran scuba fanatics alike, the Southern Sinai Peninsula of the Red Sea offers that perfect marriage of clear water and mile after mile of kaleidoscopic coral and dramatic rock formations which support an abundance of marine life. With water temperatures averaging 79 degrees Fahrenheit, you can shed the neoprene and explore more than twenty world-class dive sites, including a vertical wall dive at Shark Reef and World War II ship wrecks. The British transport ship, SS Thistlegorm, which was sunk in 1941, is the world's most popular wreck dive. Star fish, barracuda, whales, and sharks cruise around rusty torpedoes and armored cars and trucks, while divers negotiate the hole blasted in the merchant ship's flank by a German bomb.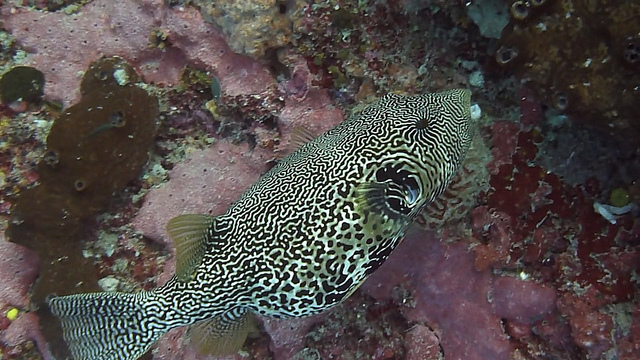 Pulau Sipadan, Malaysia
The very mention of Sipadan, a tiny tropical island off Borneo's east coast, usually draws a sharp intake of breath from scuba zealots. One of the most fabled dive locations in the world, Pulau Sipadan ranks on most scuba divers' bucket lists, and for good reason. Coral flourishing on top of an extinct volcano has created a unique topography that supports one of the most diverse ecosystems in the world. The sea life is simply breathtaking.
Along with technicolored reef fish, you'll see marauding hammerhead sharks, a multitude of green and hawksbill turtles, grey and whitetip reef sharks, and bumphead parrotfish. Not for the faint of heart, the heavily trafficked Barracuda Point, where thousands of barracuda gather in a tornado formation, is considered one of the world's top dive sites. Some 72 feet underwater, 'turtle tomb' is a limestone cave containing the skeletal remains of turtles lost their way in the maze of tunnels and chambers within the cave.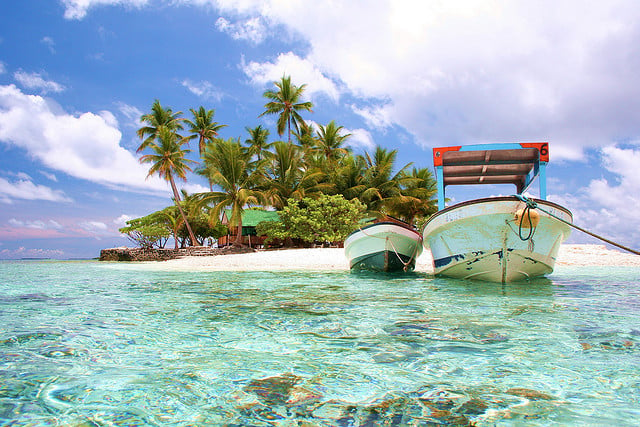 Chuuk Lagoon, Micronesia
Chuuk Lagoon, located in the central Pacific north-east of New Guinea in Micronesia, provides visual testimony of the battle that ensued between the Japanese military and Allied planes during World War II. The turquoise shallow waters of the lagoon, teeming with fish of every description, have formed an underwater museum and war grave with over 100 ships, fighter jets, and submarines forming an artificial reef which is transformed, at night, into a surreal hanging garden.
Located just 32 feet below the surface, the wreck of Shinkoku Maru, which was torpedoed by an Allied submarine in 1942, can be entered via the torpedo's hole. Among stunning corals, fish, sharks and rays, divers glide through the ship's medical deck, complete with operating table, and experience the macabre vision of innumerable Japanese skulls.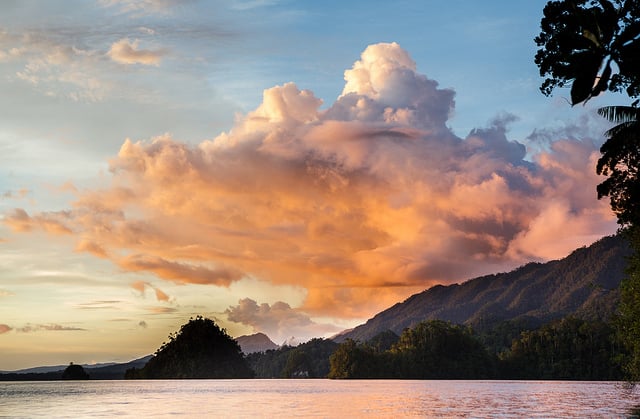 Raja Ampat, Irian Jaya, Indonesia
There's no shortage of superlatives to describe the Pacific archipelago of Raja Ampat, one of the world's most bio-diverse marine regions. Accessed by live aboard boat, this tropical dreamscape is comprised of 1,500 lush, camel back islands located in the 'coral triangle,' which lies just off the Bird's Head Peninsula of eastern Indonesia. To say it's a visual feast is an understatement. Raja Ampat harbors some 70 percent of the world's coral (which amounts to 600 species) and more than 1,200 species of fish (200 is considered the benchmark for a world-class dive site).
Divers are seduced by guaranteed sightings of battalions of barracuda and the cartoonish vision of surgeonfish, batfish, and squat lobsters. At Manta Ridge, divers swim among as many as twenty manta rays, with wingspans as large as 10 feet, while at the Passage, the stars of the show are the Lilliputian Pygmy seahorses. Fascinating macro species abound, ranging from shrimp gobies to double ended pipefish.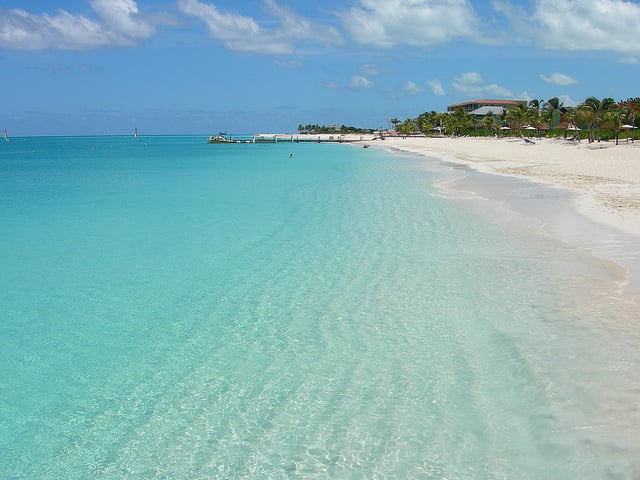 Turks and Caicos
Boasting the third largest coral reef in the world, the Caribbean islands of Turks and Caicos—an island chain that straddles a pair of limestone banks between the Turks Island Passage—are an underwater playground, offering thrilling conditions for divers of every level and inclination. Protected dive sites abound with healthy coral and technicolor marine life where divers glide through calm, warm water to dramatic sheer vertical wall dives that plunge hundreds of feet in to the abyss.
The 14-mile-long barrier reef at Grace Bay is home to an incredible array of species, ranging from grouper to barracuda, lobster, angelfish, snappers, blue tangs, razorfish, batfish, turtles, manta rays, eagle rays, and sharks, while the popular dive site of Chief Ministers lures divers to its eel garden. From December to March, the walls and caverns of Salt Cay, located in the Columbus Passage, are a top spot to catch a glimpse of migrating humpback whales.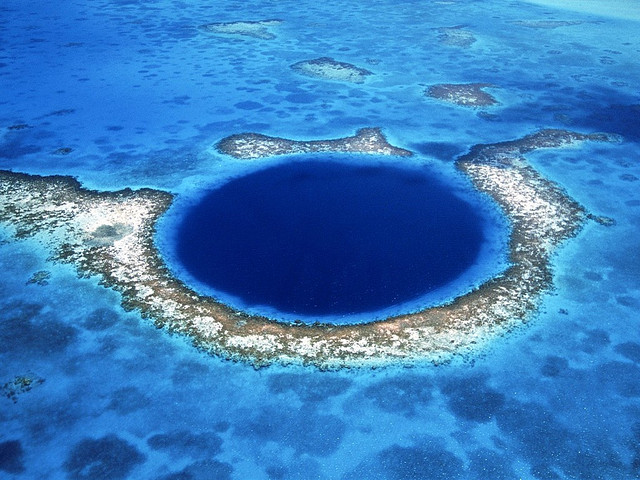 Blue Hole, Belize
Every dive magazine's poster child, Belize's Great Blue Hole (a World Heritage Site) on Lighthouse Reef is the largest formation of its kind in the world. Visible from space, the iconic, circular limestone sink hole—some 450-feet deep and 984 feet in diameter—forms part of the second largest barrier reef in the world where a dizzying profusion of sea life and corals fill impossibly blue tropical waters.
Located some 43 miles from the mainland Belize, reaching depths of 140 feet, a journey into the Blue Hole's abyss is no mean feat, but the rewards are immense. At 130 feet, marine life becomes peripheral to the main attraction—ancient stalactites, some as large as 50 feet in length, and intricate limestone formations formed during the last Ice Age. While the Blue Hole doesn't showcase the colorful marine life that defines most drop off dives, during the final ascent along the wall, at around 60 feet, close encounters with reef and bull sharks and large grouper are not uncommon.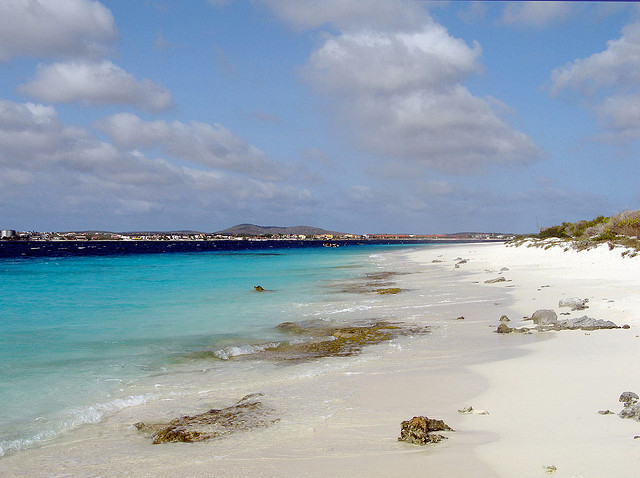 Bonaire
A pioneer in marine protection, the southern Caribbean island of Bonaire, 70 miles off the coast of Venezuela, has enjoyed marine park status since 1979. Bonaire is one of the most lauded dive destinations in the Western Hemisphere with a pristine reef and crystal clear water where fifty-five types of coral support an abundance of sea life (a staggering 500 species of fish). While spectacular diving is usually synonymous with remote locations, Bonaire delivers shore access to a bounty of world-class dives sites (fifty-three of eight-six dive sites require a mere wade out to sea).
All you have to do it look for yellow stones along the coastal road, plunge in and swim among angel fish, parrot fish, groupers, grunts, blue tangs, frog fish, sea turtles, eagle rays, dolphins, manta rays, and whale sharks. Refreshingly, there's nothing slap dash about diving protocol; a rigorous code requires that all divers purchase a nature tag ($25) and prove their buoyancy skills.
More From Wall St. Cheat Sheet: