Wearable Workout Tech: 7 Gadgets to Get You in Shape
Are you looking for a way to track your workouts? Fitness technology has you covered. The latest wearable gadgets are functional pieces that can help anyone at any fitness level, whether you're just getting into the swing of things or training for a triathlon. Ready to see the latest in fitness tech? Check out these seven great gadgets, designed to help get you into tip-top shape.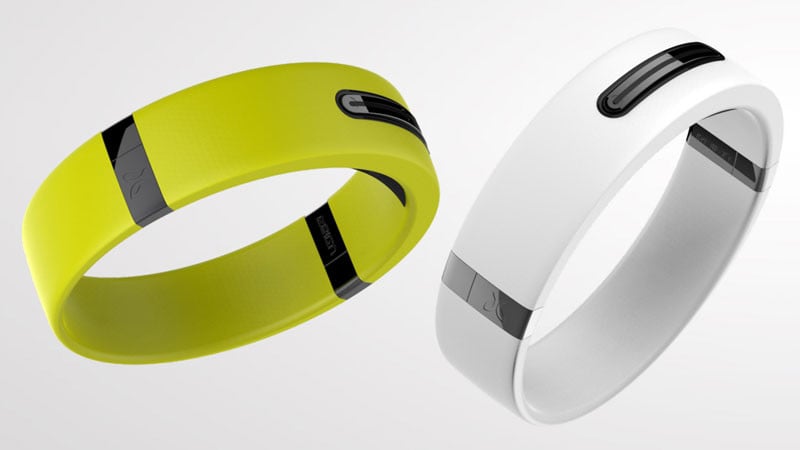 1. JayBird Reign activity tracker
This fitness device, which comes as a wristband, tracks your every move, whether you're on the go or sleeping. It's able to tell the difference between different exercises, and it can use your heart rate data to help determine your activity and rest levels. It's particularly useful when you're training for an event –it will tell you when you're ready to train or when your body is begging for rest.
Cool Mom Tech says this gadget's positives include its ability to monitor activity and analyze data to evaluate your capacity for activity and need for rest; it's available for iOS, Android, and as a Web app. A few of its negatives? Its heart rate monitoring details are unknown, and it may or may not be compatible with other fitness apps. The Jaybird is expected to be released this summer and is rumored to cost less than $200.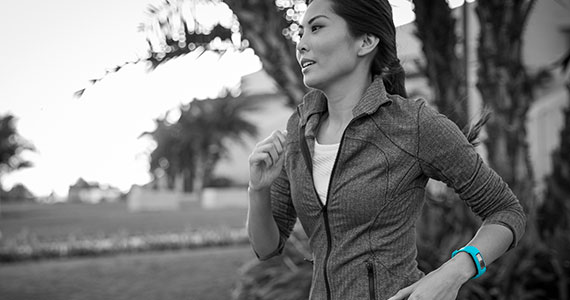 2. Garmin vívofit activity tracker
This is a great gadget for fitness fanatics who want to ensure they're living a healthy lifestyle 24/7. Garmin boasts this device "can turn good intentions into lifelong habits. It's the only fitness band that greets you with a personalized daily goal, tracks your progress and reminds you when it's time to move."
This nifty device tracks everything for you: food intake, calories burned, steps taken, workout intensity, and sleep patterns. You can then look at the data on vívofit's display or access it through the accompanying free Garmin Connect iPhone and Android app on your smartphone, per Diets in Review.  You get to choose from five colors when you pick up your Garmin: black, gray, green, blue, and purple. The device is $129.

 3. Ibitz family activity tracker by GeoPalz
Kids need to be active, too! This gadget is a great tool to get your kids up and moving. Ibitz appeals to little ones through its colorful design, fun concept, and tech appeal. You can clip the gadget to a shoe or belt loop, and it syncs with iOS through Bluetooth 4.0, according to Cool Mom Tech. Parents then set up rewards for their kids based on activity levels. As an added bonus, kids can also earn coins on Club Penguin. Want to make it a family project? Parents can get an ibitz, too. You can pick up one (or more) of the fun gadgets on the ibitz site – it costs $35 for kids and $50 for adults.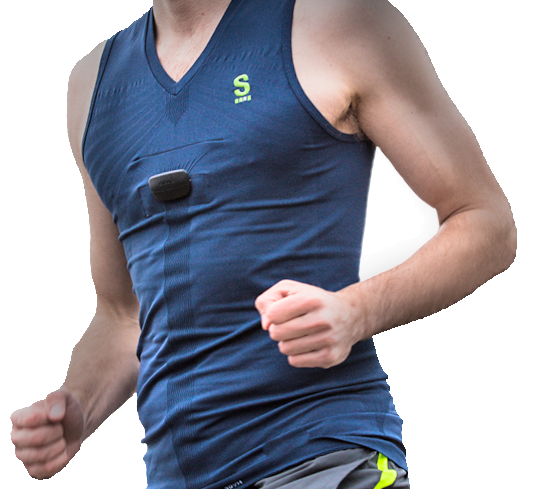 4. Sensoria smart shirt and smart socks
Brought to you by startup Sensoria, these smart shirt and smart socks products are awesomely innovative. You put the Sensoria products on during your workout, and they are able to keep track of how you're doing. The smart products are able to communicate with a smartphone app that allows them to track your speed, distance, calories burned, altitude, cadence, foot-landing technique, and even your weight distribution when you're walking or running. Shape writes that if you opt for the fitness shirt, it also has an integrated heart rate monitor that can provide data to your Sensoria app.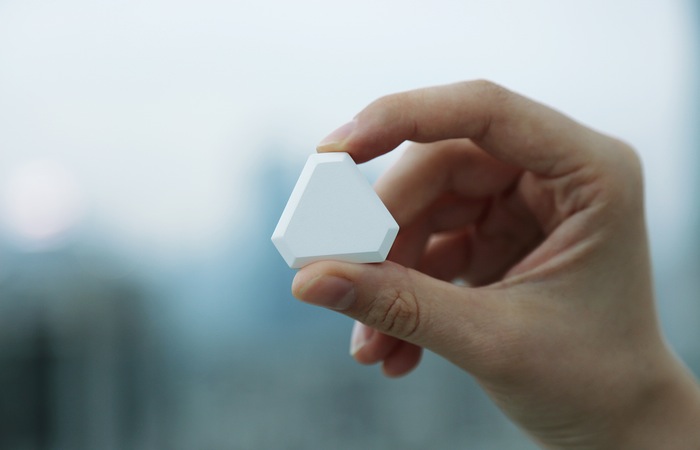 5. Notch body tracker
"The extremely small, Bluetooth-enabled device integrates with 'movement-capture apparel' that Notch mounts in each limb to collect information about the angle of a knee or the movement of a hip, for example," PopSugar says.
It allows you to utilize more than one device to track your motion, enabling you to gather a ton of useful information about your workouts and body movements. Sure, knowing how many steps you're taking in a day is great, but wouldn't you rather be able to track your speed, acceleration, and force, in addition to the number of steps you're taking? Notch does it all. Visit Notch's site so you can be notified when the gadget is available at an early discounted price.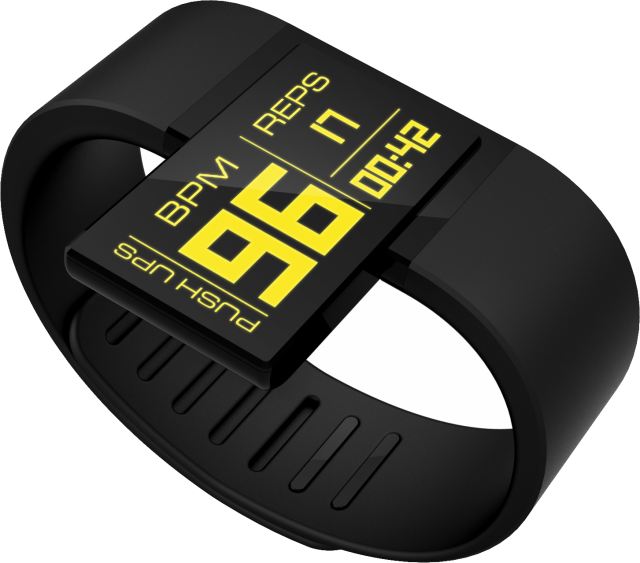 6. Atlas wristband
This sweat-proof gadget collects and analyzes data about your workouts and the form you're using. It counts your reps and can differentiate between the different workouts you do. This wristband is so smart that it knows when you're using different swimming styles, or if you've switched to different weight exercises.
Crowd District refers to Atlas as a "technology that is beyond its time. For example, if I were to do a complete circuit training of 3 sets of 10 reps on 5 different stations, then proceed to take a minute long break, and work back into a 15 pushup 30 second jump rope exercise, Atlas would automatically record all of my work without me having to press a button."
Atlas uses multiple sensors and advanced technology to help it figure out exactly what you're doing. Atlas lets you see your progress as it's happening, which gives you detailed insight in to the routines your body responds to best. This gadget is now available for preorder and costs $179.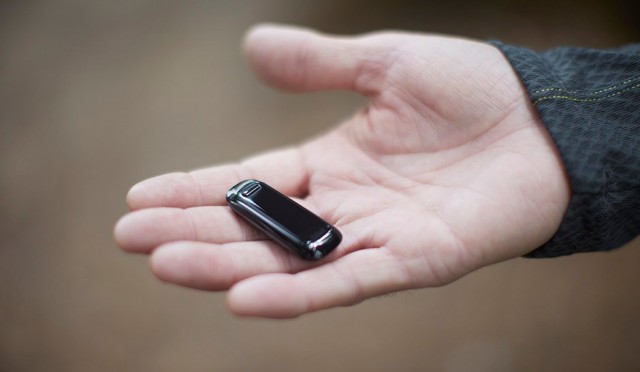 7. Fitbit One
Available for $99.95, the Fitbit One is an intelligent pedometer that can track the steps you've taken, stairs you've climbed, distance you've traveled, calories you've burned, and the quality of your sleep. Not bad, right? PC Magazine listed it as an Editor's Choice for its accuracy, clear display, and wearable form. One of the gadget's cool features is its silent wake alarm, which causes the Fitbit One to vibrate at whatever time you set, so it wakes you without waking your partner. The Fitbit One doesn't include any heart-rate detection technology, though, so it may not be for you if you're hoping to monitor your heart rate throughout the day and during workouts.
More From Wall St. Cheat Sheet: