Easy Weeknight Meals to Cook in a Cast-Iron Skillet
Nothing quite captures the essence of down-home cooking like a cast-iron skillet. Not only does it offer the taste and aesthetic of traditional home cooking, but it also reduces the hassle of kitchen clean-up by eliminating the need for multiple pots and pans. On top of that, cooking on a cast-iron skillet crisps foods to perfection. Whether you're serving chicken, steak, tofu, or a pasta dish, the results of your efforts will be irresistible!
Try any of these cast-iron skillet recipes for a delicious down-home dinner.
1. Gnocchi Skillet with Chicken Sausage and Tomatoes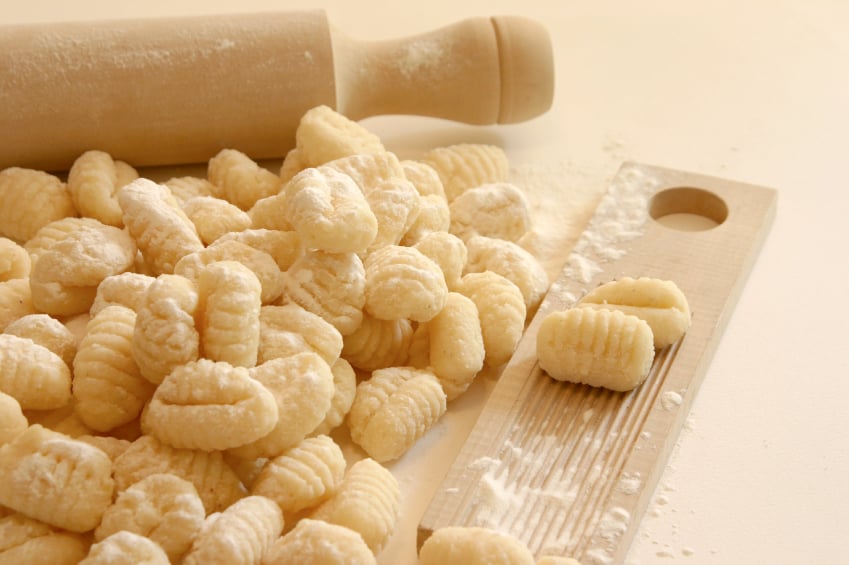 Gnocchi are delicious at any time of year, but this dish hits its peak when prepared with freshly ripened tomatoes and basil. This dish takes just a few simple ingredients and can be thrown together by a cook of any level in just 15 minutes or so. A cast-iron skillet is the ideal method of preparation for this dish, as it lends the best color and sear to the tomatoes and sausage. This recipe from The Kitchn yields 4 servings.
Ingredients:
1 pound gnocchi
Coarse kosher salt and freshly ground black pepper
9 ounces (about 3 links) cooked chicken sausage, sliced into ¼-inch-thick coins
1 pint cherry or grape tomatoes, sliced in half lengthwise
1 to 2 ounces fresh basil, julienned (½ to 1 cup loosely packed)
Head to The Kitchn for the full recipe. 
2. Pan-Seared Rib-Eye
Preparing steak has never been simpler than with this recipe from Alton Brown of Food Network. This rib-eye dish is a quick, simple recipe that will result in a beautifully cooked steak — the perfect shortcut to deliciousness for cooks at any experience level. Season to your liking and enjoy! The recipe yields 1 to 2 servings and takes about 10 to 15 minutes to complete.
Ingredients:
1 boneless rib-eye steak, 1½ inches thick
Canola oil, to coat
Kosher salt and ground black pepper
Head to Food Network for the full recipe. 
3. Seafood Paella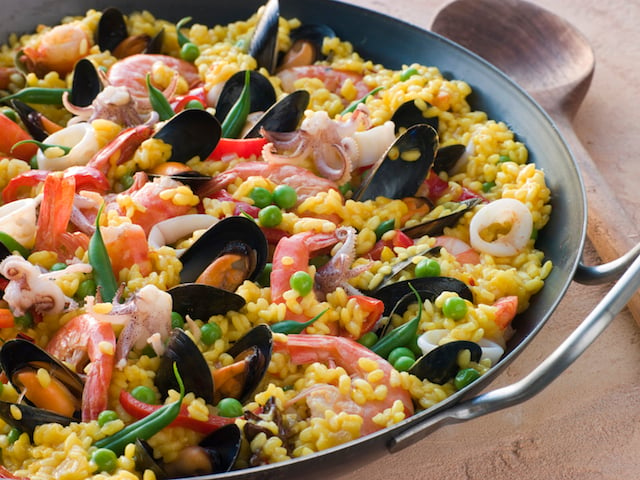 Paella is a classic Valencian rice dish that can be prepared in endlessly interesting ways. This seafood and vegetable variety is a rich, colorful mix of elegant and savory flavors. The addition of saffron provides this dish with an unforgettably exotic taste. This recipe from Rachael Ray Every Day takes about an hour to complete, including cook time, and yields 4 to 6 servings.
Ingredients:
4 cups clam juice
¼ cup extra virgin olive oil
1 onion, chopped
1 small green bell pepper, coarsely chopped
3 large cloves garlic, finely chopped
Salt and pepper
2 tablespoons tomato paste
1 teaspoon paprika
½ teaspoon crumbled saffron
1½ cups short-grain rice
1 cup dry white wine
1 pound small clams (about 12), such as littlenecks, scrubbed
½ pound large shrimp
Head to Rachael Ray Every Day for the full recipe. 
4. Pork Chops with Pepper Jelly Sauce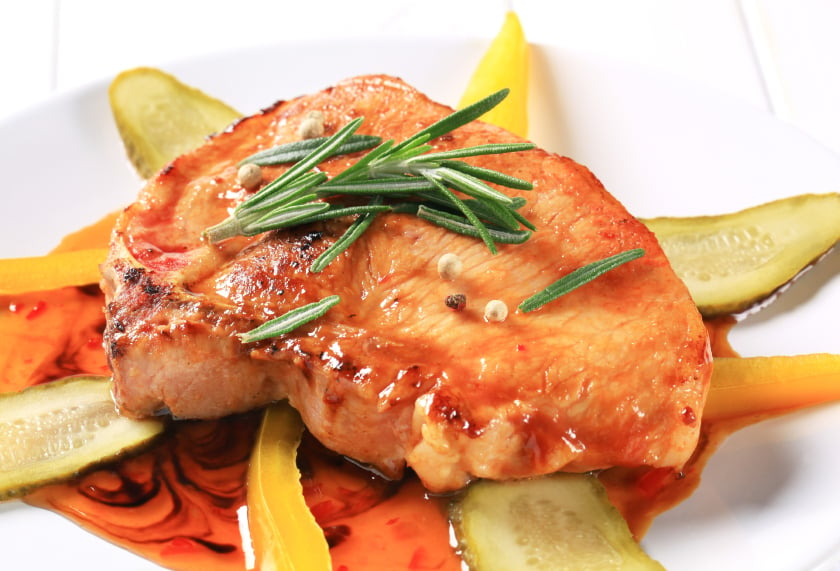 These juicy, tender pork chops work exceptionally when accompanied by the subtle sweetness of a pepper jelly glaze. This dish has a bit of zing to it, which lends it a level of complexity that betrays how positively easy it is to make! This recipe from Southern Living takes 40 minutes to complete and yields 6 servings.
Ingredients:
4 (¾-inch-thick) bone-in pork loin chops (about 2¼ pounds)
1 teaspoon salt
¾ teaspoon freshly ground pepper
3 tablespoons butter, divided
3 tablespoons olive oil
1 tablespoon all-purpose flour
1 large jalapeño pepper, seeded and minced
⅓ cup dry white wine
1 cup chicken broth
½ cup red pepper jelly
Head to MyRecipes for the full recipe from Southern Living. 
5. Chicken and Kale Pizza Bake
This pizza bake is a chicken-based dream, offering up a healthy variety of foods that can be thrown together in a snap. This method of preparation leaves your chicken and cheese cooked to a spectacular crisp and is sure to be a hit among all Italian food enthusiasts. Furthermore, it's a great way to sneak heart-healthy kale into the diet of the picky eaters in your family. This recipe from Savvy Mom yields 4 servings and takes around 45 minutes to complete.
Ingredients:
Olive oil
Salt and pepper
4 boneless chicken breasts cut in half
1 bunch of kale, center stalks removed and cut into thin ribbons
2 teaspoons oregano
1½ cups pizza sauce
1 cup shredded part-skim mozzarella cheese
Head to Savvy Mom for the full recipe. 
6. Three Cheese Mac and Cheese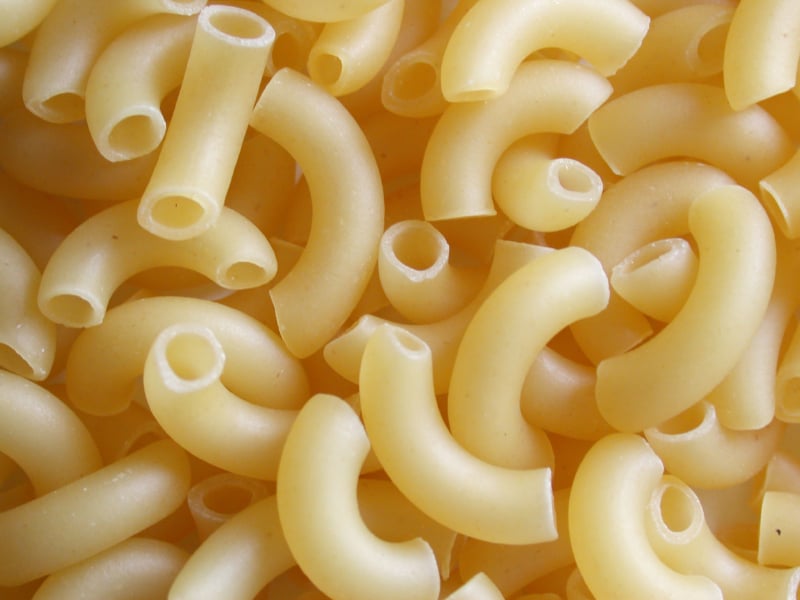 Once you've tried macaroni and cheese out of a cast-iron skillet, you'll wonder how you ever survived without it. Thick, cheesy sauce gives this dish an irresistibly rich flavor, and using this method of preparation will give it an unrivaled texture — unlike any other macaroni you've ever tried, to be sure! This recipe from Cook Like a Champion yields 4 servings and takes about an hour to complete.
Ingredients:
¾ pound penne pasta
1½ cups heavy cream or half-and-half
3 tablespoons finely chopped yellow onion
2 garlic cloves, minced
2 tablespoons all-purpose flour
5 ounces goat cheese
3 ounces sharp white cheddar, shredded
½ cup packed freshly grated Parmesan
2 tablespoons sour cream
¾ teaspoon lemon zest
1½ teaspoons chopped fresh thyme
Salt and freshly ground black (or white) pepper
1 extra large egg yolk
Head to Cook Like a Champion for the full recipe.