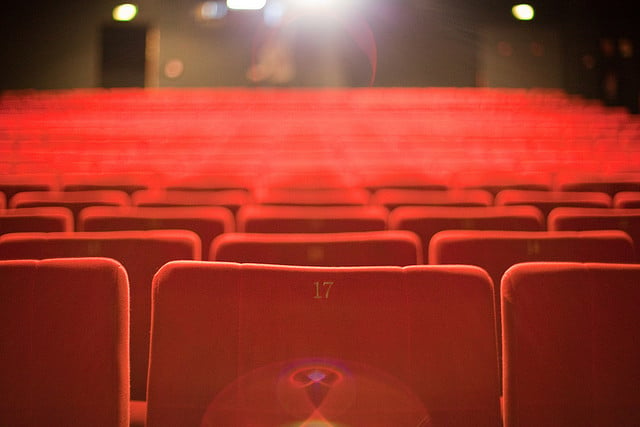 When it comes to awards season, this year's movie landscape is among the best in recent memory — so much so that recent moves from Hollywood studios to push several high-profile releases into 2014 have been viewed as an attempt to avoid the strong field in 2013. So for actresses hoping for a nomination at this year's Academy Awards, it's safe to say that the competition is incredibly fierce.
Looking at the long list of names that could make the cut for Best Actress at the Academy Awards, it's clear that in any other year, most of these performances would be a lock for a nomination. Instead, we're likely to have five or six incredible performances fall to the wayside. With that said, here's a list of the six performances getting the most buzz in the early goings.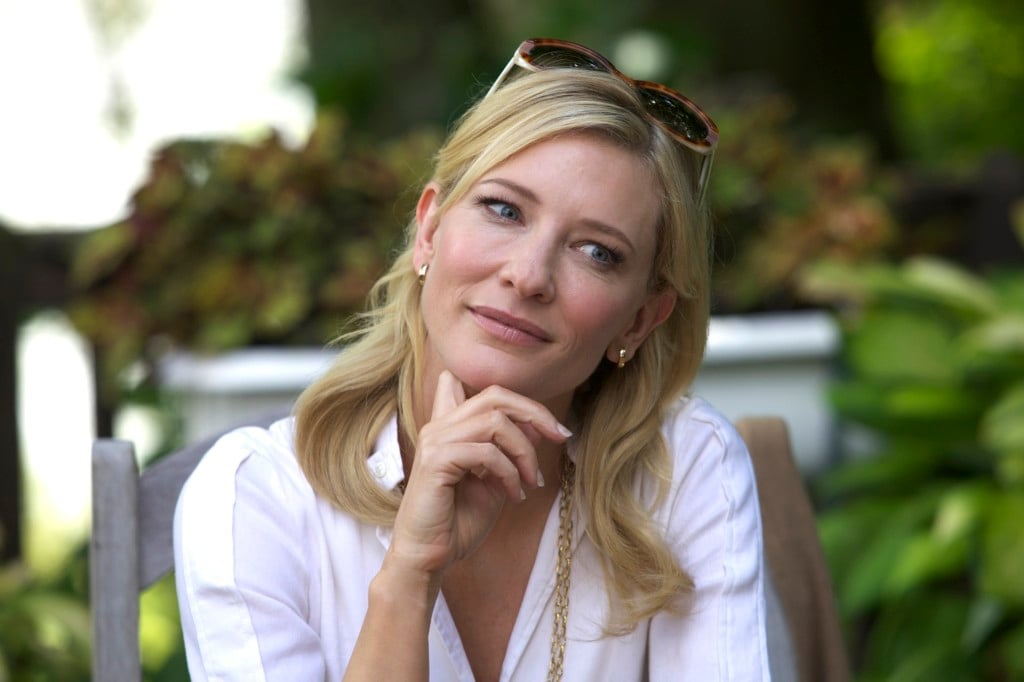 1. Cate Blanchett (Blue Jasmine)
More often than not, when the movie industry starts talking about a film or performance as if it's already a lock for an Academy Award, it usually is — such is the case for Cate Blanchett's portrayal of Jeanette "Jasmine" Francis in Woody Allen's Blue Jasmine. Released in late July, Blue Jasmine drew rave reviews for Blanchett, who looks poised to win her second Academy Award.
While releasing a film months before the awards season can sometimes negatively impact a title or performer once the awards season hits, that doesn't seem to be the case for Blanchett, who is nearly unanimously the top actress on the list of any prediction article you can find. So far, Blanchett has won the Santa Barbara International Film Festival award for Outstanding Performer of the Year and has been nominated for Best Actress at the Gotham Independent Film Awards, which will be held on December 2. If Blanchett takes home the prize at the Gotham Awards, it's more than likely that other awards will start to accumulate en route to the Oscars.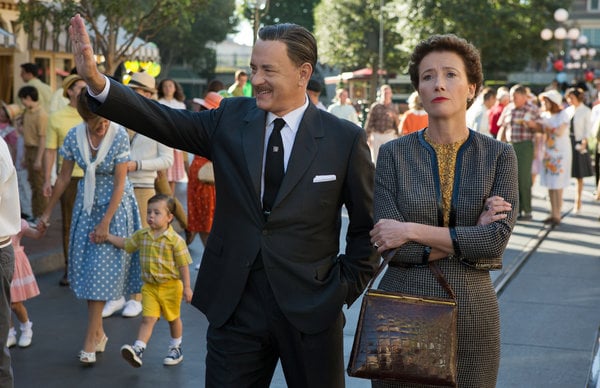 2. Emma Thompson (Saving Mr. Banks)
Like it or not, the road to the Academy Awards is paved with campaign money, and Disney is heavily campaigning Saving Mr. Banks for gold statuette consideration. That's not to say the film or Emma Thompson's performance isn't deserving of an Oscar nod — critics who have seen the film have been effusive in their praise for both Thompson and co-star Tom Hanks — but it does mean that the film is likely to be in the mix for various Academy Awards.
Thompson plays the role of  Pamela "P.L." Travers, the author of Mary Poppins, as she is wooed by Walt Disney (Hanks) in Hollywood, California, in order to secure the rights to the novel for a film adaptation. Scott Foundas of Variety calls her performance "superb," while Alonso Duralde of The Wrap says the film is "Thompson's show all the way." Don't be surprised if Thompson and Hanks find themselves up for Best Actress and Best Actor, respectively, when the nominations are announced.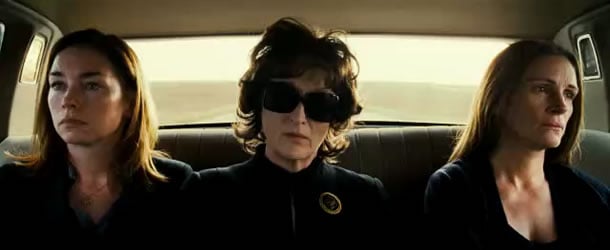 3. Meryl Streep (August: Osage County)
Meryl Streep and Academy Awards wins go hand in hand, so just because the actress hasn't yet been singled out for her performance in August: Osage County, don't let that fool you into thinking she won't be a major player as the awards season kicks into high gear. Directed by John Wells and written by Tracy Letts (working off his play of the same name), August: Osage County's hugely talented cast is led by Streep in the role of Violet Weston.
August: Osage County took home two major awards at the Hollywood Film Awards: Ensemble of the Year and Supporting Actress of the Year, for Julia Roberts. And while Richard Corliss of Time describes Streep's performance as walking a fine line between "doing, not being, Vi," he nonetheless foresees Streep in the Oscar hunt, where she could end up duking it out against Roberts.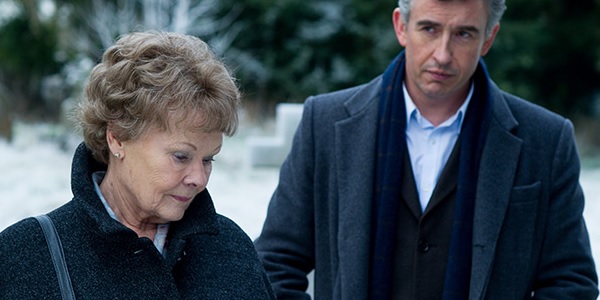 4. Judi Dench (Philomena)
Judi Dench is no stranger to the awards season, having notched wins for her work in film, television, and on stage. Among her accolades are 11 BAFTAs, seven Laurence Olivier Awards, two Screen Actors Guild Awards, two Golden Globes, an Academy Award, and a Tony Award. And depending on whom you ask, it looks like Dench has a good chance at earning a second Academy Award for her role in the British drama Philomena. 
In Philomena, Dench plays the eponymous title character, who, along with BBC reporter Sixsmith (Steve Coogan), attempts to discover the whereabouts of her long-lost son, whom she had to give up for adoption after he was conceived out of wedlock. The film, which will have a limited release on November 22, has been the recipient of near-unanimous acclaim, with each critic pointing to Dench's performance as the crux of the film's strength.
5. Sandra Bullock (Gravity)
Before the awards season hit its stride, Sandra Bullock wasn't a part of the Oscars conversation. Then, Gravity hit theaters, becoming one of the biggest movie events in recent memory — and considering that more than half the movie involves Bullock in isolated space, in which she gives a highly physical performance, there's no doubt that she deserves to be in the Academy Awards hunt.
While Bullock seems to be an absolute lock for a nomination, she hasn't necessarily been discussed as a real contender for the award. Bullock has the feel of a wild card: She's a nominee that could easily break out and take home the award, spurred by the huge commercial success — which can often be an X-factor – of Gravity. There's also the fact that Bullock is the recipient of the awards season's highest early honor, with an Actress of the Year win at the Hollywood Film Festival.
Bullock going home with her second Academy Award for Best Actress in four years definitely wouldn't be a huge surprise.
6. Adele Exarchopoulos (Blue Is the Warmest Color)
Because of how strong the slate of films has been this year, there are a ton of incredible performances that will unfortunately miss the cut — but Adele Exarchopoulos's portrayal in Blue Is the Warmest Color has a small chance at cracking the list of nominations.
Controversy aside, Blue Is the Warmest Color is one of the most important and critically acclaimed films of the year, and the French movie has a good chance of winning Best Foreign Film at this year's Academy Awards. But as anyone will tell you, it's the performances by the film's two leads, Exarchopoulos and Léa Seydoux, that steal the show — so much so that the Cannes Film Festival took the unprecedented step of awarding the Palm d'Or to director Abdellatif Kechiche, Exarchopoulos, and Seydoux.
Unfortunately, controversy has followed the film. While the graphic depictions of lesbian sex have given the film lots of free press (although certainly not for the right reasons), it's the ongoing spat between Kechiche and Exarchopoulos – the two have gone back and forth in the media arguing over filming conditions — that is likely to prevent the actress from being nominated for her virtuoso performance.
Don't Miss: When Will Investors Press Pause on the Netflix Stock Surge?