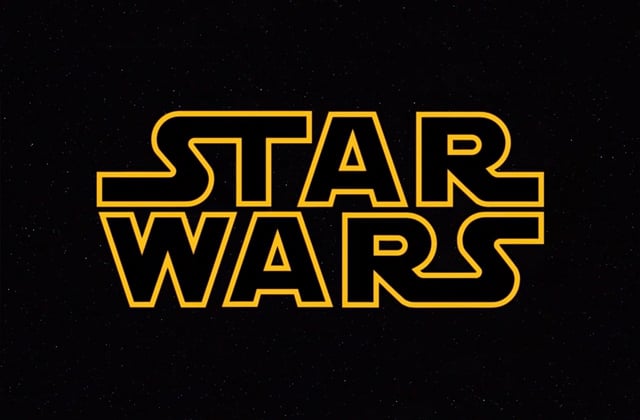 Walt Disney Co. (NYSE:DIS) debuted the first teaser for its animated Star Wars television series, Star Wars Rebels, on Monday in one of the first showings of Disney's forthcoming push of its newly owned Star Wars property. Featuring the voices of David Oyelowo and Freddie Prinze Jr., the series is set to premiere on Disney Channel as a one-hour special before debuting on Disney XD shortly after.
The official teaser for Star Wars Rebels is the first glimpse of Disney's planned expansion of the Star Wars franchise beyond the new film trilogy — the first of which is being directed by J.J. Abrams and is set to be released in 2015. While the news of Star Wars Episode VII has been dominating headlines, Star Wars Rebels might actually be a more interesting property for Disney when it comes to the studio's bottom-line. While the animated series certainly won't make the kind of money that Star Wars Episode VII is certain to generate, Star Wars Rebels points to Disney's indirect benefits of its purchase of LucasFilm — the most lucrative of which will be merchandising.
But for Disney, it's newfound fortune is a reflection of its huge turnaround after the disastrous final years of Michael Eisner's tenure as CEO. Since 2005, when Robert Iger was announced as Eisner's successor, the company has been involved in a variety of blockbuster acquisitions that have led to a renaissance of Disney's entertainment division. Starting with its purchase of Pixar in 2006 for $7.4 billion, Disney would later acquire Marvel Entertainment Inc. for $4.24 billion and LucasFilm in 2012 for an estimated $4.06 billion. While Disney's acquisition of Pixar and Marvel have undoubtedly been huge successes for the once floundering studio, Disney's purchase of the Star Wars franchise might represent the best investment of the bunch.
According to The Hollywood Reporter, the Star Wars franchise has sold over $20 billion in licensed merchandise over the span of the series' existence on top of $4.4 billion in tickets and $3.8 billion in home entertainment products. While George Lucas and Disney have had a working relationship dating back to 1986 when Lucas and the Walt Disney Imagineering division worked together to create the Star Tours attraction at Disneyland, a full-blown green light for Disney to market Star Wars merchandise and the media franchise seems perfectly suited to Disney's growing entertainment empire.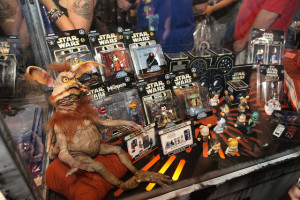 "It's already an extraordinarily robust franchise without all that new content," Bob Chapek, president of Disney's consumer products unit, told the Los Angeles Times. "Imagine what's going to happen when we have this succession of new movies," he said, referring to the potential for merchandising over the coming years.
The LA Times reports that retail sales of licensed products based on Disney brands generated $39.4 billion in the 2012 fiscal year — more than six times that of its nearest competitor. Much of Disney's recent merchandise success can be attributed to Disney's "Avengers" brand, which features toys and other products based around a variety of hugely popular superhero properties including Iron Man, Thor, and Captain America.
"Since pre-Avengers, our Marvel business has basically doubled, not only as a function of movie content, but because we're selling all the merchandise of the Avengers mythology," Chapek explained. "We're selling all of it under the umbrella of the Avengers, which is made possible because of the huge commercial success of that movie."
The Avengers, which was released in 2012, went on to gross $1.51 billion worldwide at the box office and the sequel, Avengers: Age of Ultron, is set to be released in 2015. Of course, given Star Wars' legendary merchandising legacy on top of its media potential, there's a strong chance that Star Wars could end up eclipsing the numbers that the Avengers property has generated once the first film of the new Star Wars trilogy is released in 2015, with the ensuing spin-off properties not far behind.
The International Licensing Industry Merchandisers' Association (LIMA) reported last year that the entertainment licensing industry generated $49.3 billion in retail sales and $2.55 billion in royalty revenue. According to LIMA Senior Vice President Martin Brochstein, "The major entertainment companies have, over the past few years, continued to get better at creating relationships with major retailers so they can maximize the effect of a merchandise deal."
More and more, Disney's $4.06 billion purchase of LucasFilm is looking like the bargain of the century. Once 2015 comes around, we'll know for sure just how much Disney's purchase can elevate the studio that has made no shortage of bountiful acquisitions over the past eight years.
Don't Miss: 5 Ways Disney Plans to Expand Its 'Star Wars' Brand.