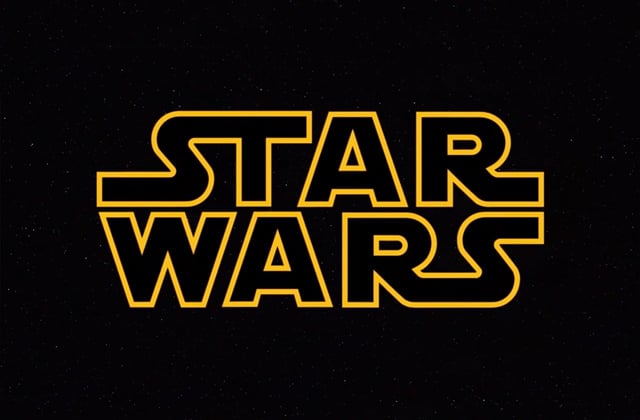 For those who have been waiting for some big news from Walt Disney Co.'s (NYSE:DIS) camp regarding Star Wars Episode VII, some potentially game-changing news were reported on Thursday — although the jury's not yet out on whether the news is good or bad.
In a post on StarWars.com on Thursday, Lucasfilm President Kathleen Kennedy announced that former Pixar writer Michael Arndt has exited Star Wars Episode VII, leading the way for Lawrence Kasdan and director J.J. Abrams to handle writing duties. Kasdan, who had previously been working on the film in a consulting position and had been set to take on larger roles in Episode VIII, IX, and the Star Wars spinoffs, is the writer behind Star Wars Episode V: The Empire Strikes Back, Star Wars Episode VI: Return of the Jedi, and Raiders of the Lost Ark.
"I am very excited about the story we have in place and thrilled to have Larry and J.J. working on the script," Kennedy wrote on the StarWars.com blogpost. "There are very few people who fundamentally understand the way a Star Wars story works like Larry, and it is nothing short of incredible to have him even more deeply involved in its return to the big screen. J.J. of course is an incredible storyteller in his own right. Michael Arndt has done a terrific job bringing us to this point and we have an amazing filmmaking and design team in place already prepping for production."
According to The Hollywood Reporter, Arndt had been working on the new Star Wars even before Disney acquired the property in October 2012 and had produced a 40-to-50 page treatment for Episode VII. The recent rumors have said that Abrams and Kennedy have been starting anew, which may or may not eliminate characters and story elements present in Arndt's script.
While there hasn't been much official word from Abrams and Disney regarding Episode VII in recent months, there's been no shortage of rumors. Devin Faraci at Badass Digest had recently suggested that Abrams had begun scripting the film from scratch and that the rumors of Abrams' displeasure with the production were actually due to problems he saw in the script. "They definitely started from scratch very late in the process."
Slash Film raises the very possible theory that the lack of official word over the film's casting could be a direct result of the film's script problems and a lack of a big announcement at D23. The script news is also likely to put the film's previously announced May 2015 release date in jeopardy. The press release now only mentions an unspecific "expected 2015 release" while the film's original production start date is now Spring 2014 rather than February 2014. However, the press release did note that pre-production is still continuing at full speed.
As to whether the news is good or bad? That's still very unclear as the entire production of Episode VII has been shrouded in an impressive amount of secrecy. There's no doubt that Arndt, who won an Oscar for Little Miss Sunshine's screenplay and wrote Toy Story 3, has enormous talent as a screenwriter, but the news seems to indicate that Arndt, Abrams, and Kennedy were definitely not on the same page when it comes to the new trilogy's direction. Kasdan, whose work on The Empire Strikes Back is widely believed to be the best of the Star Wars series, is definitely someone fans will be happy to have in a larger role.
While the news makes Disney's Star Wars Episode VII even more of a mystery than it already has been, Kennedy's post did produce some concrete answers on the film's below-the-line crew that Abrams has assembled.
The all-star talent behind the camera includes production designers Rick Carter (Lincoln,  Avatar) and Darren Gilford (Oblivion, TRON: Legacy), costume designer Michael Kaplan (Star Trek Into Darkness, Mission: Impossible – Ghost Protocol, Fight Club), special effects supervisor Chris Corbould (The Dark Knight Rises, Inception), sound designer Ben Burtt (Wall-E, Star Wars: Episodes I-VI), re-recording mixer Gary Rydstrom (Jurassic Park, Saving Private Ryan), supervising sound editor Matthew Wood (The Master, There Will Be Blood) of Skywalker Sound, and visual effects supervisor Roger Guyett (Star Trek Into Darkness, Star Wars: Episode III Revenge of the Sith) of Industrial Light & Magic.
Don't Miss: Here's Why Sirius Is 'Proud' of its Third Quarter.