10 Best Picture Oscar Nominee Predictions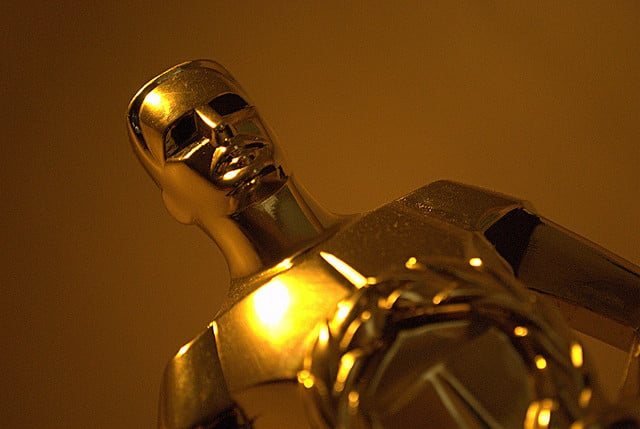 The 86th Academy Awards will be presented March 2, but the race to Hollywood's most prestigious awards ceremony begins much earlier than that. Pre-Oscar talk has essentially been in effect since late August, when Lee Daniels's The Butler became the first film involved in Best Picture conversations. However, in recent years, the awards season has officially kicked off with the Hollywood Film Awards, which calls itself "the first stop of the awards season."
The 17th annual Hollywood Film Awards were held October 18-20 at a gala ceremony at the Beverly Hilton Hotel in Beverly Hills, California. Rather than nominate films, filmmakers, and actors to compete for awards, the Hollywood Film Awards choose award recipients — referred to as honorees — by an advisory team made up of a cross-stitch of Hollywood professionals. In recent years, the Hollywood Film Awards have proven a good place to get a pulse on the awards season as it moves toward the Oscars.
This year's Hollywood Film Awards mostly supported the early Oscar talk of late summer and early fall. Steve McQueen's 12 Years a Slave garnered some of the most prominent awards of the ceremony; Sandra Bullock and Matthew McConaughey received acting honors for their roles in Gravity and Dallas Buyer's Club, respectively; and Daniels received Best Director for his work on The Butler. Given what we now know from early Oscar talk and the most recent Hollywood Film Awards, here are the films most likely to win a Best Picture at the Oscars out of the 10 Best Picture nominations, moving from most likely to least likely.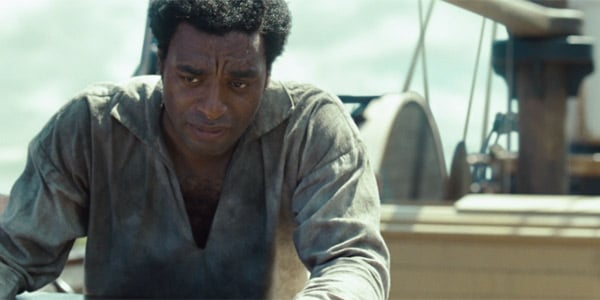 12 Years a Slave (Fox Searchlight)
Fox Searchlight's 12 Years a Slave has been widely accepted as a frontrunner for Best Picture ever since it drew rave reviews following its premiere at the Telluride Film Festival on August 30. It received a similar response from the 2013 Toronto International Film Festival and the New York Film Festival. Released in only 19 theaters during its limited opening on the weekend of October 18, 12 Years a Slave drew a hugely impressive $48,617 per theater — more than tripling the per theater average of any other film in release — while garnering a CinemaScore rating of A.
12 Years a Slave is the third film by visual artist-turned-filmmaker Steve McQueen, whose previous films — Hunger and Shame — both received nearly unanimous critical acclaim. While the film is getting significant buzz for Best Picture and Best Director at this year's Oscars, the film's two main actors, Chiwetel Ejiofor and Michael Fassbender, are also receiving significant attention among a star-studded cast that includes Benedict Cumberbatch, Paul Dano, Paul Giamatti, Lupita Nyong'o, and Brad Pitt.
"The genius of 12 Years a Slave is its insistence on banal evil, and on terror, that seeped into souls, bound bodies and reaped an enduring, terrible price," writes the New York Times's Manohla Dargis, awarding the film a 5 out of 5. The notoriously tough New Yorker film critic David Denby said, "12 Years a Slave is easily the greatest feature film ever made about American slavery."
Gravity (Warner Bros.)
In many ways, Gravity's path to the Oscars closely resembles a film it has often been compared to for its incredible 3-D special effects: James Cameron's Avatar. While hugely commercial films do not typically make a run at the Best Picture Oscar, Gravity is different because its transformation into the movie event of the year — along with its 3-D camera techniques — has made it one of the most important films of the year, if not the decade. Also working for the film is its nearly unanimous critical acclaim — something Avatar didn't achieve, despite nearly winning Best Picture.
Gravity is directed by Alfonso Cuarón (Children of Men, Harry Potter and the Prisoner of Azkaban) with a script co-written by Cuarón and his son Jonas Cuarón. The hugely ambitious project, which took more than six years to develop and complete, is produced by David Heyman, the English producer behind the Harry Potter film series.
While a Best Picture nomination is an absolute lock for Gravity, the film is also likely to earn Cuarón a Best Director nod along with scores of technical award nominations, headlined by Best Cinematography. Additionally, Bullock's role as Dr. Ryan Stone could earn the actress her second Best Actress nomination in three years (she won in 2010 for The Blind Side), after having already won the Hollywood Actress Award at the Hollywood Film Awards.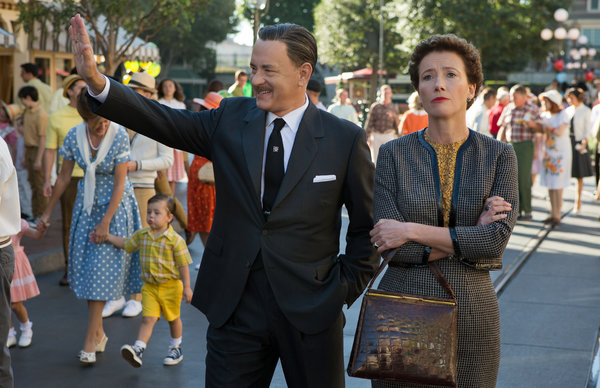 Saving Mr. Banks (Walt Disney Co.)
Disney's Saving Mr. Banks had its world premiere on October 20 in London and will be released on December 13, but the film has gotten lots of award buzz in recent weeks and appears to be a lock for Best Picture — especially given Disney's heavy campaigning for the film.
Directed by John Lee Hancock (The Blind Side) and starring Emma Thompson, Tom Hanks, Paul Giamatti, and Jason Schwartzman, Saving Mr. Banks is a biographical drama centered on the production of 1964 Walt Disney Studios film Mary Poppins. Taking its name from the patriarchal character in Mary Poppins, Saving Mr. Banks depicts author P. L. Travers (Thompson) during her two-week courting by filmmaker Walt Disney (Hanks) for the screen rights to her novel.
While the film feels like a lock for Best Picture, it's unclear whether it will garner other awards like nominations for Thompson and Hanks. Scott Foundas of Variety writes, "Thick with affection for Hollywood's most literal 'dream factory' and wry in its depiction of the studio filmmaking process, [Saving Mr. Banks] should earn far more than tuppence from holiday audiences — and from awards voters who can scarcely resist this sort of mash note to the magic of movies." We will know for sure where Saving Mr. Banks stands this awards season once the film's release gets closer and other critics get a chance to see it.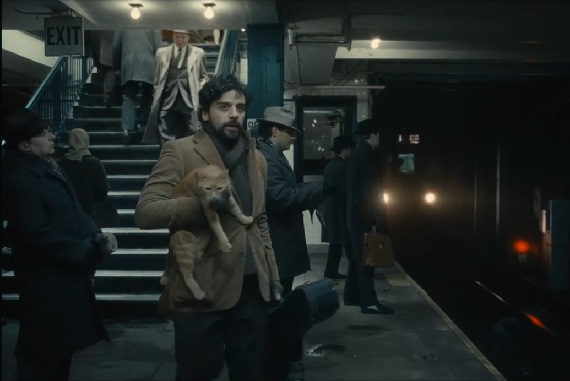 Inside Llewyn Davis (CBS Films)
Inside Llewyn Davis is another film that seems assured a spot among Best Picture nominees, given the directors behind the lens: Joel and Ethan Coen, who also wrote and edited the film. The film had a strong run at the 2013 Cannes Film Festival, where it won the Grand Prix — the second most prestigious award given at Cannes. Critical reception for the film has been strong but not necessarily spotless.
The Coen brothers' newest film is a drama revolving around a singer-songwriter navigating New York's legendary folk music scene in the 1960s. Starring Oscar Isaac in the title role, the film also features Carey Mulligan, John Goodman, and Justin Timberlake.
Scott Foundas of Variety writes, "The result is a movie that neatly avoids the problems endemic to most period movies — and biopics in particular — in favor of a playful, evocatively subjective reality," a reception that seems consistent with the majority of reviewers at this time. However, Entertainment Weekly's Owen Gleiberman, one of the film's few dissenters, said, "The picture is lovingly crafted, eminently watchable, at times even inspired — yet ultimately frustrating."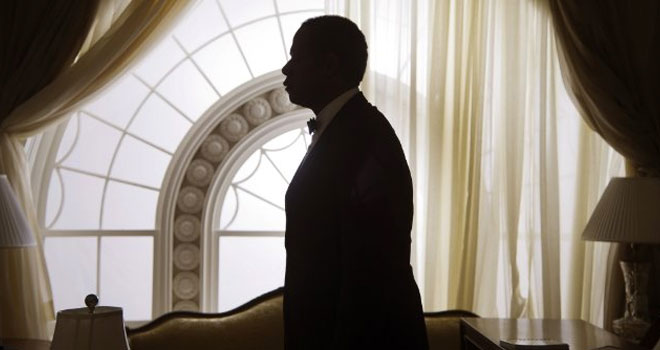 The Butler (The Weinstein Co.)
One of the earliest entries into the race for Best Picture is also likely to be one of the strongest competitors in the field. Lee Daniels's The Butler, from the award-laden mini-major The Weinstein Co., also had a strong box office performance to boost its award hopes this year. The Butler is a historical-fiction drama that is loosely inspired by the real-life Eugene Allen — a black man who started work as a "pantry man" at the White House in 1952 and later rose in position to the prestigious rank of butlers serving in the White House: maître d'hôtel. The Butler tells the story of Cecil Gaines (Forest Whitaker), who witnesses many notable events of the 20th century during his 34-year tenure as White House butler.
Daniels, whose 2009 drama Precious was nominated for six Academy Awards — including Best Picture and Best Director — is likely to get some strong attention from award voters for the film, which came as a surprise hit at the box office in August, especially given the film's $30 million production budget.
Additionally, the film's ensemble cast has garnered significant critical acclaim, starting with Whitaker's portrayal of Gaines and extending to performances by Oprah Winfrey, David Oyelowo, Cuba Gooding, Jr., Robin Williams, and John Cusack, among many others. You can expect The Butler to be a major player this year at the Oscars, but with such a competitive field, it's unlikely to go home with the kind of Academy Awards it would in any other season.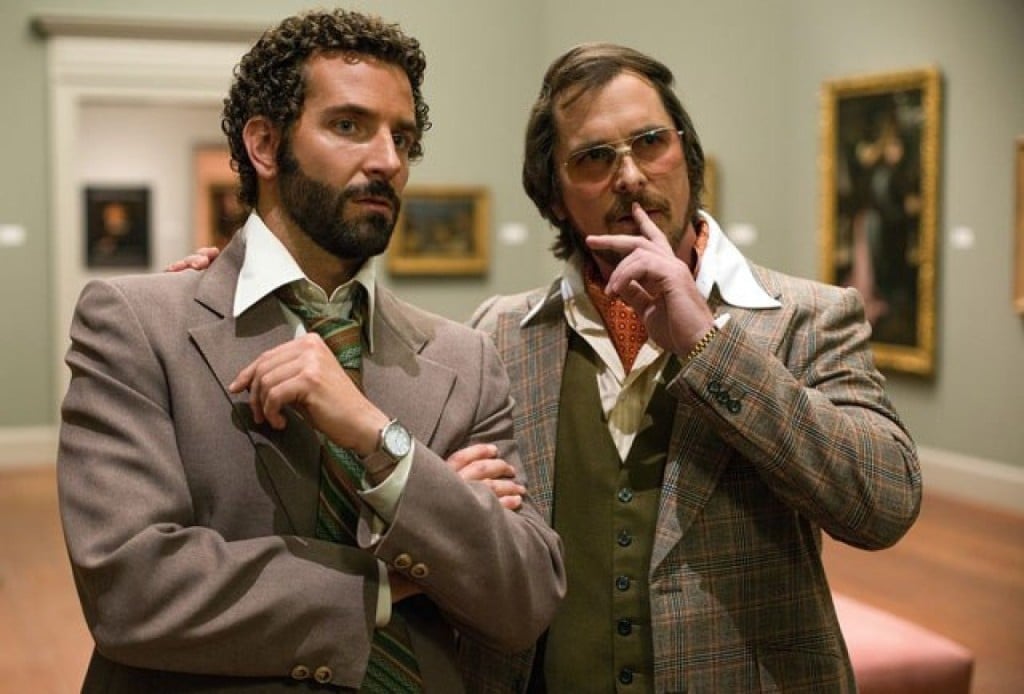 American Hustle (Columbia Pictures)
It's difficult to project where American Hustle will land once the major awards come around, because no one has really seen it — certainly not major film critics or film festival-goers. But given the immense talent involved both behind and in front of the camera, the film is likely to be in the running for Best Picture, with a chance to place much higher up on the list once we know more about it.
Directed by David O. Russell (Silver Linings Playbook, The Fighter) and featuring an all-star cast that includes Christian Bale, Bradley Cooper, Amy Adams, Jeremy Renner, Jennifer Lawrence, and Robert De Niro, American Hustle is based on the Federal Bureau of Investigation's ABSCAM operation of the late 1970s and early 1980s. The story revolves around con man Irving Rosenfeld (Bale) and his partner Sydney Prosser (Adams) after they are recruited to work for FBI agent Richie DiMaso (Cooper). After the two are forced into the world of Jersey pawnbrokers and the mafia, Irving and Sydney experience a lifestyle as dangerous as it is enticing.
Along with all the talent already noted, the script for American Hustle — originally entitled American Bullshit — by screenwriter Eric Warren Singer was No. 8 on the 2010 Black List of best un-produced screenplays. The only real response to the film in any form as of this writing appears to be a test screening of the unfinished film in early October, in which an Ain't It Cool source told the website that it "very well may be David O. Russell's masterpiece." While you can take that report with a grain of salt, there's no doubt that the film will start to gain momentum leading up to its December 13 limited release and through its wide release on December 25 — usually a date reserved by the studios for the films they're most confident in.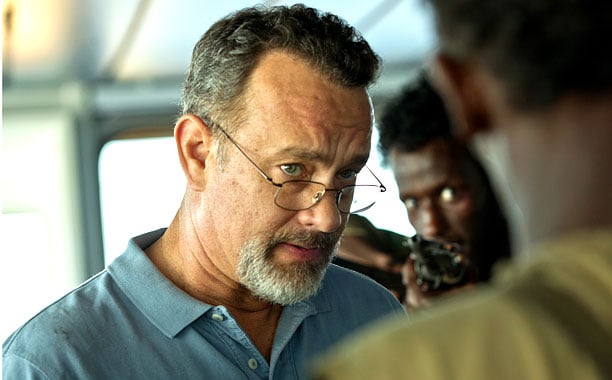 Captain Phillips (Columbia Pictures)
Captain Phillips, the thriller based on the Maersk Alabama hijacking in 2009 by Somali pirates, is certain to get a nomination for Best Picture at this year's Academy Awards, but with such a strong lineup of films, it's unlikely to compete strongly for the award outright.
Captain Phillips has surprised industry analysts since its release on October 11, thanks to the film's ability to perform admirably at the box office despite the intense attention given to Warner Bros.'s Gravity. Directed by Paul Greengrass (The Bourne Ultimatum, United 93) and starring Tom Hanks in the title role along with newcomer Barkhad Abdi, who has garnered acclaim for his role as the pirate leader, the film has a lot of things going for it that would make it a major contender for Best Picture in any other year — but this isn't just any other year.
Despite the film probably not having the legs to win some of the top prizes at the Academy Awards, it is likely to be in the mix for several technical awards, including Best Sound Editing, Best Sound Mixing, Best Production Design, and Best Cinematography.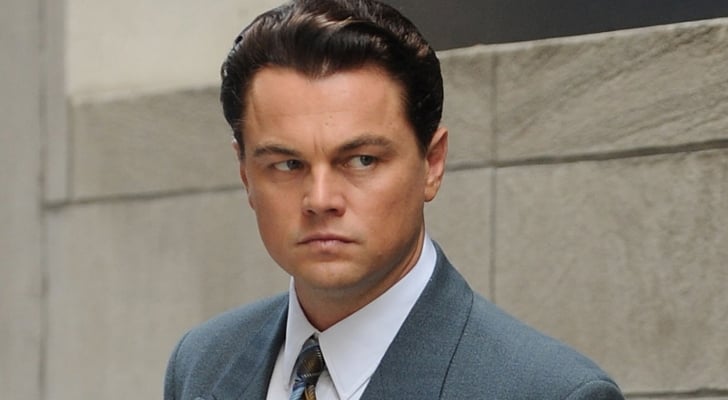 The Wolf of Wall Street (Paramount Pictures)
Martin Scorsese's The Wolf of Wall Street, like American Hustle, is another film that's hard to gauge properly because no one has seen it. Additionally, the film was widely believed to be on its way to a 2014 release amid delays in editing before Paramount Pictures announced earlier this week that it would be released on December 25. However, given the names involved and Paramount Pictures's Christmas release, there seems to be a lot of confidence surrounding the project.
Based on Jordan Belfort's memoir of the same name, The Wolf of Wall Street tells the story of Belfort's rise and fall in the 1990s due to crimes related to stock market manipulation and running a penny stock boiler room. Along with Leonardo DiCaprio in the starring role, The Wolf of Wall Street also features performances by Jonah Hill and Matthew McConaughey.
Considering three of the last four collaborations between Scorsese and DiCaprio have resulted in Best Picture nominations (Gangs of New York, The Aviator, The Departed) while the 2010 collaboration Shutter Island remains the director's best-performing film at the box office, it would be quite a shock if the film wasn't nominated for Best Picture.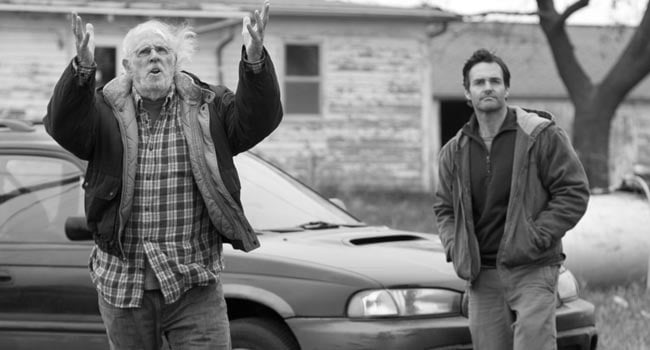 Nebraska (Paramount Pictures)
Alexander Payne's Nebraska is a fringe nomination for this year's Best Picture: a film that doesn't necessarily have the feel of a Best Picture, but the Academy's decision to open up the nominations to 10 films means it has a good shot at making the list, even if it doesn't have a great shot at winning.
Nebraska is a comedy-drama starring Bruce Dern and Will Forte. When a father and son trek from Montana to Nebraska to claim $1 million in prize money that probably doesn't exist, the pair meets friends, relatives, and acquaintances who claim that the father owes them money.
While Payne has had enormous success at the Oscars in previous years as the writer-director of The Descendants, Sideways, and About Schmidt, his newest outing isn't nearly as commercial as those films. Still, the film was nominated for the Palm d'Or at the 2013 Cannes Film Festival, where Dern won the award for Best Actor, so the film is likely to get buzz at the Oscars even if a Best Picture win is a huge long shot. However, a Best Actor win for Dern isn't out of the question.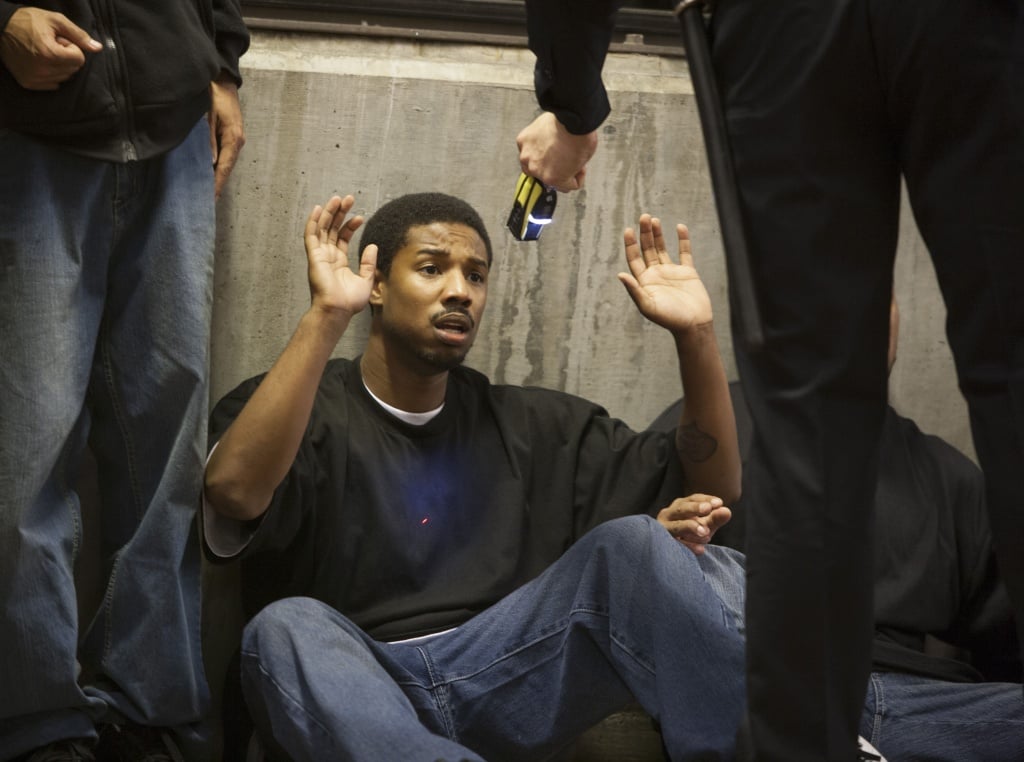 Fruitvale Station (The Weinstein Co.)
Rounding out the top 10, Fruitvale Station is another fringe nomination for Best Picture. Although there are several other films that could easily slide into this spot (and Nebraska's, for that matter), Fruitvale Station seems a likely pick due to its subject matter and the backing of The Weinstein Co. The first feature film by 26-year-old Ryan Coogler, Fruitvale Station is a drama based on the true story of Oscar Grant's final 24 hours before he was killed by a BART police officer in the Fruitvale BART Station in Oakland, California, on the morning of New Year's Day. The event would later spark protests in Oakland and around the country as police brutality against minorities was once again thrust directly into the spotlight.
For Coogler and star Michael B. Jordan, a Best Picture nomination would be a huge achievement in and of itself, given the film's modest origins as an independent film made for around $1 million. The film debuted at the 2013 Sundance Film Festival, where it won both the Grand Jury Prize and the Audience Award for U.S. dramatic film; it was later screened in the Un Certain Regard section at the Cannes Film Festival, where it took home the Best Film Award.
By all accounts, Fruitvale Station has already been a monstrous success, and receiving a Best Picture nomination would simply be the icing on the cake. In fact, Fruitvale Station's probable appearance at this year's Academy Awards very closely mirrors last year's indie runaway, Beasts of the Southern Wild — which, although buzzed about, never really had a shot at winning the big ticket.
Don't Miss: The Year's 7 Funniest Ads on Television