10 Cities With the Highest Home Price Increases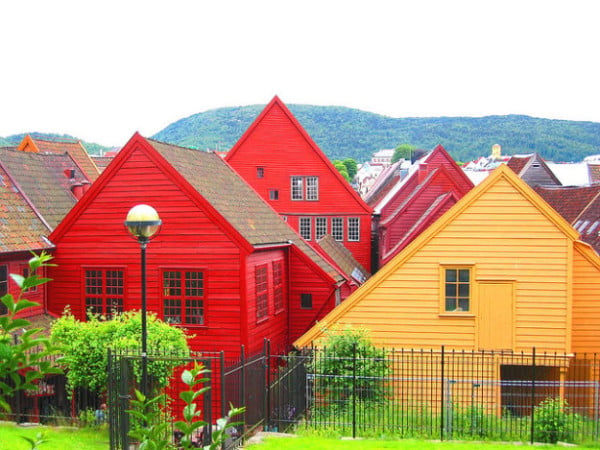 Housing prices have continually made headlines so far this year, as prices trend upwards and mortgage rates follow suit. While this has created speculation of a bubble, investors have been making money regardless, with San Francisco, Phoenix, and other cities experiencing over 30 percent increases in value over the last year. With quantitative easing facing the possibility of being on the way out next year, interest rates have ticked up, making the future of low mortgage rates uncertain. As such, it would seem prudent to scope out the areas with the greatest increasing property values before mortgage rates return to higher levels, and the opportunity to enter the market narrows. Here's a look at the top 10 cities with the greatest median price increase from the first quarter last year, according to the National Association of Realtors:
1) Akron, OH
Akron leads the way in the housing surge, where prices have soared a massive 32.7 percent since the first quarter 2012, reaching a median home value of $108,300 this year. In May, Ohio added 32,100 jobs to its economy, leading growth among all states in the U.S. The strengthening of the labor market in Ohio and the increase in jobs will likely continue to contribute to the housing renaissance there, should the state maintain its stable economic course that it found so far this year.
2) San Francisco, CA
San Francisco is in the midst of a major housing boom, with price increases there reaching 32.6 percent, only a fraction behind Akron's. However, the market also has much steeper home prices, with a current median value of $593,900. California's economy has been rebounding nicely recently, regaining its spot as the world's number 8 economy on the back of 3.5 percent growth in 2012. By moving up to the world's 8th largest economy, California surpasses Russia and Italy in size. A recovery outpacing the U.S.'s national average is likely beneficial for housing markets across the state.
3) Reno, NV
Reno still maintains the elite status of being over 32 percent, coming in with a price increase of 32.1 percent since the first quarter last year. Reaching a median value now of $195,300, home prices in Reno have been a beneficiary of a larger Nevada recovery, which is admittedly still slow. Unemployment fell in Nevada to 9.5 percent in May, down from 9.8 percent, with Reno dropping down to 9.2 percent unemployment. Bill Anderson, chief economist for Nevada's Department of Employment, Training and Rehabilitation, told a local news station that "Cautious optimism in Nevada's economy is attracting more people into the labor force as May marks the fourth consecutive month of expansion." The home prices experienced in Reno and beyond have been accompanied by the lowest number of unemployed people in the state since the recession began, with only 131,400 looking for work.
4) San Jose-Sunnyvale-Santa Clara, CA
The first area with sub-32 percent gains, these three places have come in at a 31.7 percent increase in values since last year. Median prices there have reached a whopping $705,000, the highest average price on this list. This area has benefited from the aforementioned recovery in California which continues to see better-than-average growth inside the U.S.
5) Atlanta-Sandy Springs-Marietta, GA
The Atlanta area has reached a median price of $115,100 per home fueled by a 31.1 percent increase in prices over the last year. Georgia's economy is faring moderately, with the Atlanta area in particular finding some healthy growth. According to a recent study, job postings in high-tech fields grew faster in Atlanta than nationally, bringing the prospect of higher salaries with them. While Georgia's larger recovery may be more tepid, Atlanta is finding it's footing, and the jobs coming in may help to support the increase in property values.
6) Phoenix-Mesa-Scottsdale, AZ
The Phoenix housing market initiated conversation about a potential housing bubble emerging again this year, being one of the the first hard hit markets in the country to rebound. It did so to the tune of  a 30.1 percent increase in values, raising the median property to $169,000. People were also concerned about institutional investors driving up an artificial gain in prices, a phenomenon which Mike Orr, director for the real estate program at Arizona State University's W.P. Carey School of Business, found to be dubious. According to Orr, writing in a recent report, these investors are having their role overblown, with rental firms buying only 11,000 properties in the last year, less than 1 percent of the available housing stock. If those homes were to enter the market now, he says, "we would still have less supply than in a normal balanced market".
7) Sacramento-Arden-Arcade-Roseville, CA
The third California area to make it on the list, prices there have risen 27.7 percent to a median value of $209,300. Land development is on the rise in the area as of late as well, a feature which experts claim is important to facilitating a healthy housing recovery. Undeveloped land in the area has previously been approved for tens of thousands of homes, a feature which bodes well for the construction and housing industry alike in Sacramento.
8) Las Vegas-Paradise, NV
Las Vegas, the most iconic city on the list, has found a healthy housing recovery for itself, led by a 27 percent increase in values up to $155,100 in the first quarter of 2013. Job gains have been better than the national average in Vegas at 0.5 percent in the first three months of the year, narrowing out the national average of 0.4 percent. In a report by the Brookings Institute, Nevada as a state beat out Arizona, Idaho, Utah, New Mexico and Colorado in total home price increases, coming in at 3.1 percent.
9) Kingston, NY
While the recovery has been limping along for the U.S., manufacturing has been one area sorely lacking. New York, though, seems to have defied this trend, as the growth of New York state's manufacturing sector picked up in June. The New York Federal Reserve's "Empire State" general business conditions index rose to 9.46 from 7.84 in June,
beating the 5.00 expectation. A reading above zero indicates expansion, a trend highlighted by the increase in orders and employment across the sector. This good news coincides with positive housing figures from New York where Kingston has seen a 25.8 percent gain to a median value of $197,300 in the last year.
10) Lansing-East Lansing, MI
The neighboring cities were hard hit during the recession, as Michigan's struggle to recover has been well documented. However, as overall employment increased for the sixth straight month in a row during May, things are looking better for the Great Lakes State, including property values. Values in the Lansing area have increased by 24.2 percent since last year to a median home price of $81,500.
*Editor's Note: The image for Lansing has been updated to correctly represent the city. We regret the error.
Don't Miss: Is the Muslim Brotherhood's Legacy Controls and Inflation?