10 Exceptionally Lavish Car Options
For many, the cost of a car itself is only an initial figure — after some perusing of the options menu, the total cost of a car can come out far higher than the sticker sitting on the windshield. Many of these options — rubber floor mats, roof racks, infotainment systems, and so on — are very practical to have. Others, not so much. Many options are purely for decorative or extraneous comfort, like many listed here. These tend to be where the real cost increases occur. The folks over at Cars.com were nice enough to provide a list of the 10 most extravagant options that can be equipped on cars today, and boy, they don't disappoint.
Perhaps not surprisingly, it would appear that in this category, Mercedes-Benz is the reigning king, with about half of the list attributed to the three-pointed star. However, the two most expensive go to different brands, actually — SRT and Lexus (NYSE:TM). The following are not ranked by any specific metric.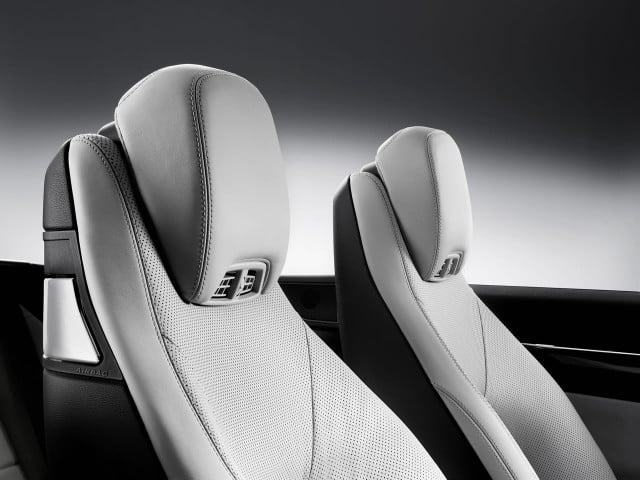 10. Mercedes-Benz Airscarf
For a tidy sum of $3,270, Mercedes drivers can fulfill their greatest desires to have warm air blown on their neck while behind the wheel (though the passenger gets the same treatment). It should be noted that the three grand is for a larger package that includes the Airscarf, but it doesn't make the add-on any less glitzy.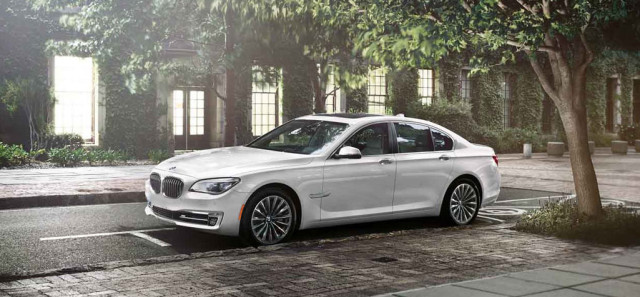 9. Auto-Closing Sedan Doors — BMW 740Li
If you couldn't be bothered to close your own doors, BMW has your back for $4,800 (again, apart of a package). The soft-close feature allows the user to gentle close the door, and the car will take it over for you from there, no slamming required. An electric motor helps secure the door in place, sparing you the trouble.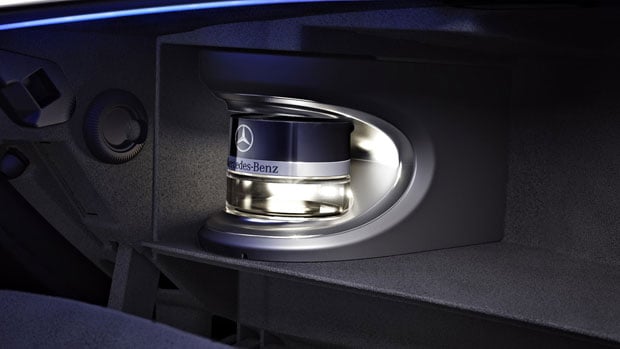 8. Selectable Cabin Fragrance — Mercedes-Benz S550
For those hauling livestock, this could actually be a very useful feature. We sincerely hope you're not using your Mercedes S550 to do so, but if you are, we definitely recommend that you spring for this $350 option, which will keep your new luxury car smelling like one of four "moods," such as "Nightlife," "Downtown," "Fireside," and "Sport."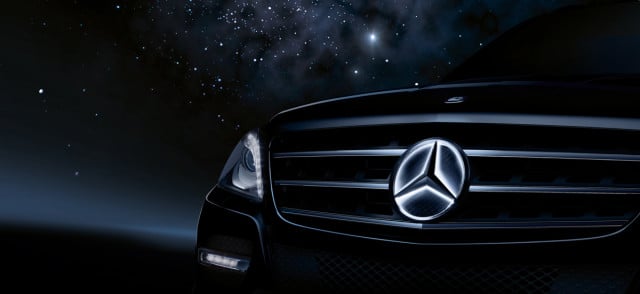 7. Illuminated Star — Mercedes-Benz E350
For the $550 that you'll be shelling out for this addition, it's a shame you won't be able to simultaneously be outside the car to enjoy it. Instead, you will have to be content in knowing that other drivers will be as they bask in the sensuous silver lighting being emitted from your front grill.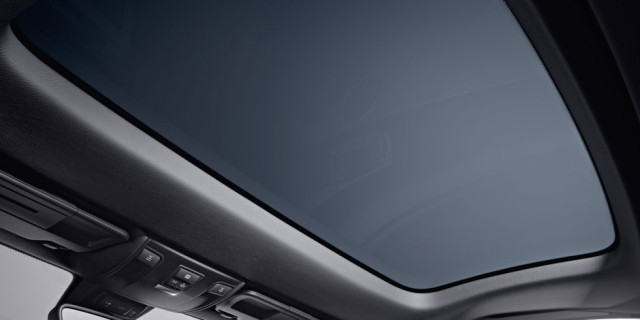 6. Magic Sky Control – Mercedes-Benz SLK350
If fabric or plastic retractable shades are too spartan, you can opt for the $2,500 Magic Sky Control, which allows the driver to turn the sunroof from transparent to mostly opaque. "Instead of a sun shade to keep the interior cool, simply push a button and an LCD sandwiched between glass panels in the roof darkens," Cars.com explains.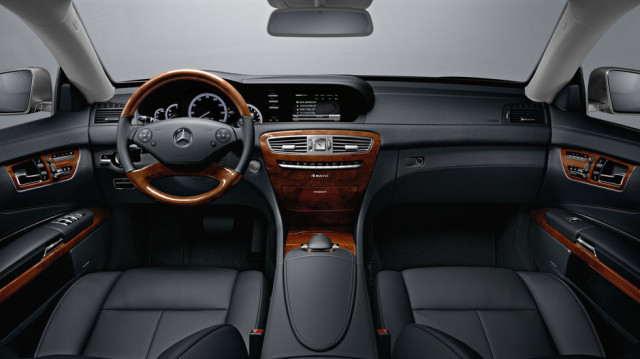 5. Active Seat Bolsters — Mercedes-Benz E550
Rather than install racing-grade seats, Mercedes — as always — came up with a far more clever solution. "Inflatable bladders in the front (and now rear seats in the new S-Class) inflate and deflate as you turn corners," Cars.com says, which allows the seat to cradle the driver or whomever exactly where and when as needed. However, it'll only cost about $660, less than a set of racing seats, so there's that.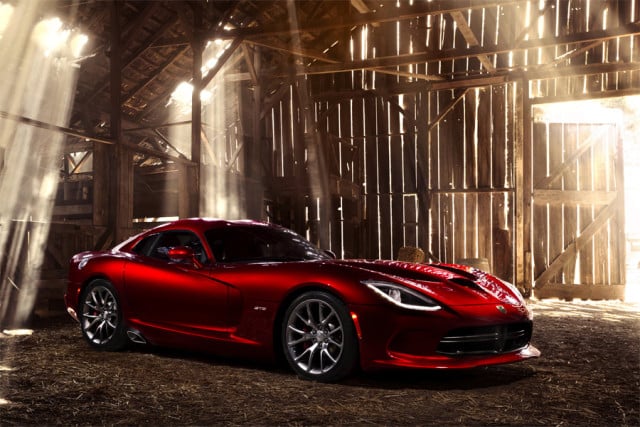 4. Stryker Red Paint — SRT Viper
The SRT Viper looks striking in red, doesn't it? SRT thought so too, and in order to capitalize on the special color, they've assigned a $14,600 premium to this particular shade. "That's enough to buy a new Kia Rio," Cars.com observes, adding that, "SRT says that the three-step painting process takes seven days to finish, and that the factory paint shop allocates one day a week to process nothing but Stryker Red cars."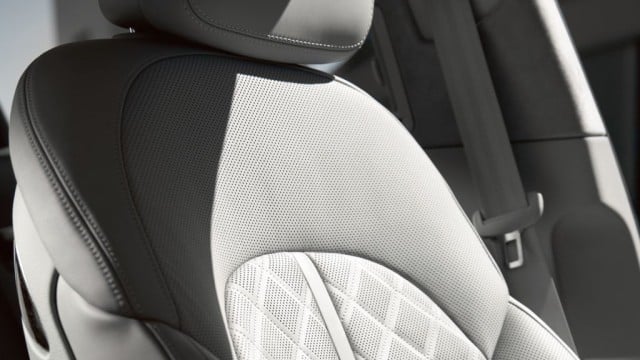 3. Massaging Seats — Audi A8
This isn't the type of massage chair that you'd find at the mall, though it likely costs more. "The seats don't even vibrate; most of the time they just slowly poke you in the back at various points," Cars.com laments, which is a shame, since it'll cost $4,000 to have them installed in your car.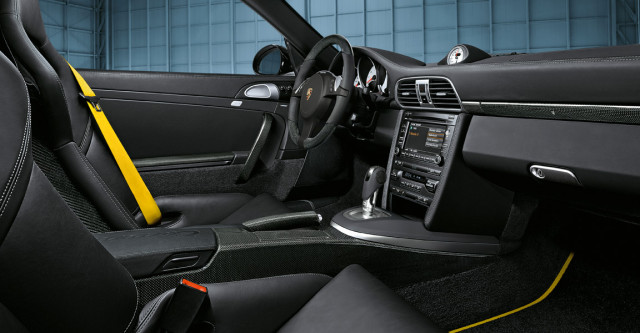 2. Custom Interior Parts — Porsche 911
Just about every piece of the Porsche interior can be made bespoke to suit the new owner's extravagant needs. For $860, you can choose one of four different colors for your gauges; about $165 will buy a leather fuse box cover, $365 should buy leather-covered defroster vents, $1,180 for a leather headliner, or $2,570 for leather speaker grilles. Taking it a step further, Porsche offers $550 painted interior door handles and an $2,225 option to paint a good portion of the dashboard.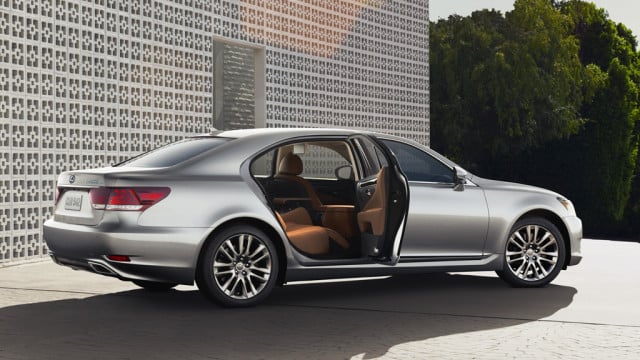 1. Reclining Rear Executive Seats — Lexus LS 460 L
We all like to kick back now and again, but to bring that option to your Lexus LS, that'll cost you a breath-taking $16,400. "Push a button and extend the retractable ottoman to rest your feet, recline the rear seatback, maybe use the remote control to surf the latest real-time stock quotes on the screen in front of you," Cars.com says. You've already paid for the chauffeur anyways, right?
Don't Miss: Here Is How Cadillac Wants to Change Customers' Perception Lag.