10 Fast Food Companies That Are a Burden on Taxpayers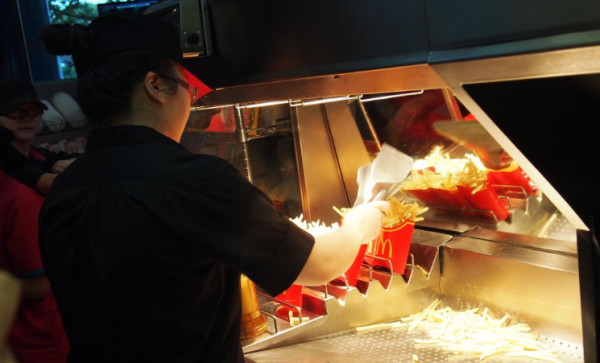 It isn't breaking news that many consumers aren't happy with the way fast food employees are being paid. Activists have long campaigned for higher wages and better benefits for the industry's workers — notably protesting earlier this summer, when they highlighted McDonald's controversial business model and wage packages – but consumers still continue to visit the restaurants, even though the companies may not sufficiently pay their employees.
Fast food companies' continued business success is supported by data from the National Employment Law Project, which recently found that the 10 largest fast food companies collectively earned $7.44 billion in profits last year.
It's clear, then, that consumers may be agitating against the employment practices of these chains, but that hasn't stopped them from supporting them with their business — in addition to their tax dollars. The latter may come as a surprise to Americans, but the National Employment Law Project demonstrated that reality in its October report, which documented just how much money taxpayers now pay to support fast food employees who require public assistance in order to afford health care, food, and other basic necessities.
The organization summed up the 10 largest fast food companies in its report and found that they cost taxpayers an estimated $3.8 billion per year; its findings are supported by a study from the University of California, Berkeley, which concluded that 52 percent of fast food workers rely on at least one public assistance program to support their families.
Here are the 10 largest fast food companies that are relying on your tax dollars to support their employees.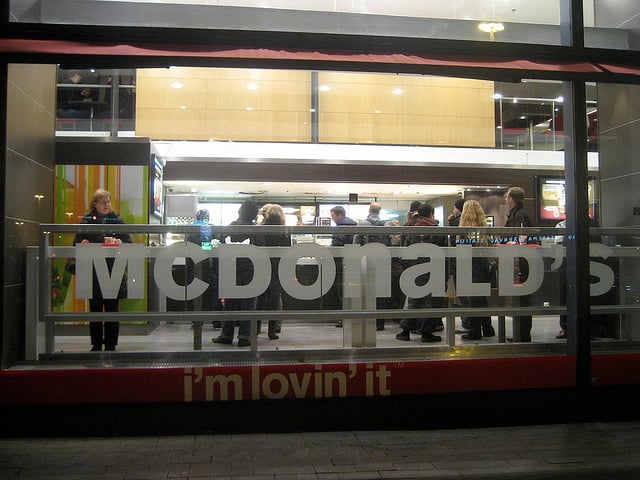 1. McDonald's (NYSE:MCD)
Unsurprisingly, the world's largest fast food company is the biggest perpetrator on the National Employment Law Project's list. McDonald's alone costs taxpayers an estimated $1.2 billion each year. The Oak Brook, Illinois-based company has long been blasted for its wage practices, with critics highlighting the discrepancy between the generous compensation packages it offers its CEO, Don Thompson, and the paltry pay it promises its order-collecting employees — but that hasn't kept McDonald's from continuing to maintain its current practices.
According to the National Employment Law Project, McDonald's employs about 707,850 workers, and the estimated average annual cost of public assistance provided to those employees is $1.2 billion, nearly twice as much as its next-largest competitor. Payroll data for individual fast food companies aren't available, but the law organization was still able to use past data to surmise the low-wage business model at McDonald's 14,157 U.S. restaurants, coming up with the lofty $1.2 billion figure.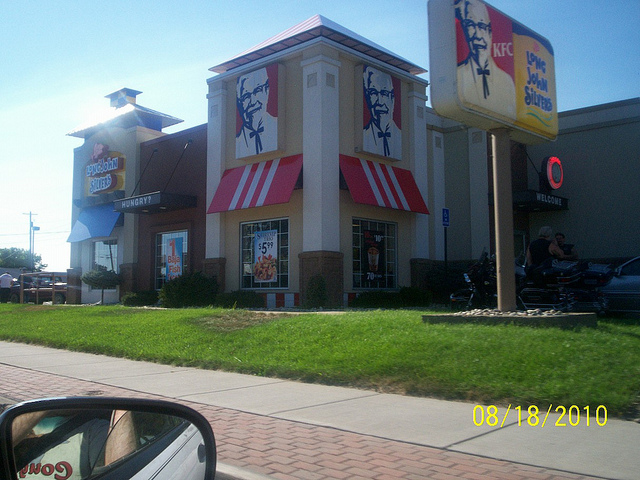 2. Yum Brands (NYSE:YUM)
Next in line is Yum! Brands, which is the owner of Pizza Hut, Taco Bell, and KFC restaurants. Yum is the employer of an estimated 379,449 workers and requires an average annual cost of $648 million in public assistance that is provided to its employees.
The figure is almost half that of McDonald's, but Yum still has the second highest total on the National Employment Law Project's list, making it the second largest fast food company that costs American taxpayers the most. It also has more U.S. restaurants than McDonald's: 18,069.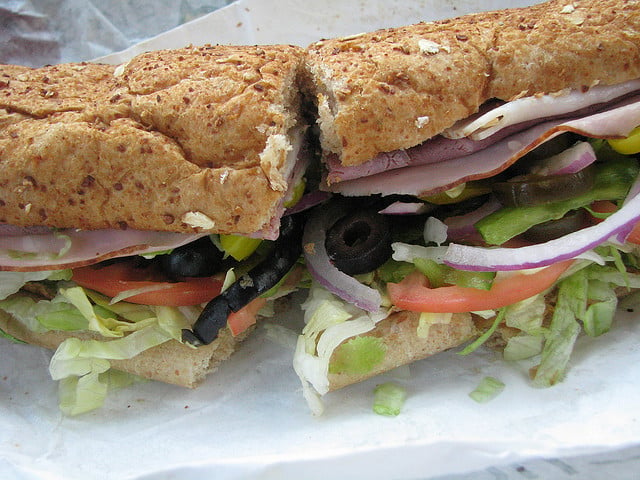 3. Subway
Next up is Subway, the fast food restaurant that customer-turned-spokesman Jared Fogel swears by.
Subway sandwiches may have helped Fogel lose the weight, but it's still unclear if he would support the chain as an employee, considering it required taxpayers to fund $436 million in public assistance provided to employees last year. Subway's U.S. workforce is estimated to be around 255,490 workers, and many of them require public assistance to support their families and pay for health care, as evidenced by the $436 million total.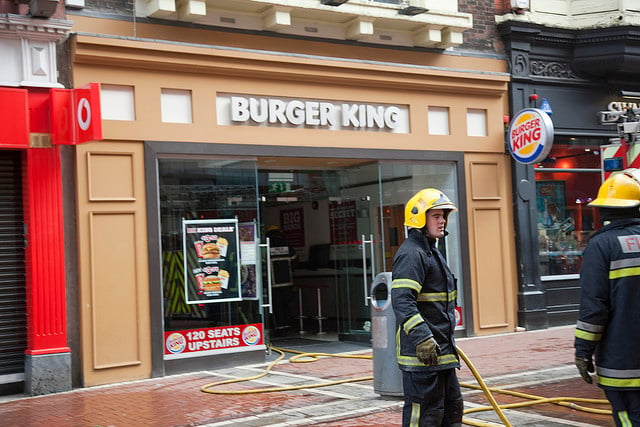 4. Burger King (NYSE:BKW)
Burger King's estimated 208,307 employees are also not foreign to public assistance. McDonald's biggest fast food rival is fourth on the National Employment Law Project's list in terms of estimated average annual cost of public assistance provided to employees. Compared to McDonald's $1.2 billion figure, Burger King requires $356 million to support its 7,183 workers, evidence that the King sure doesn't treat its employees like royalty.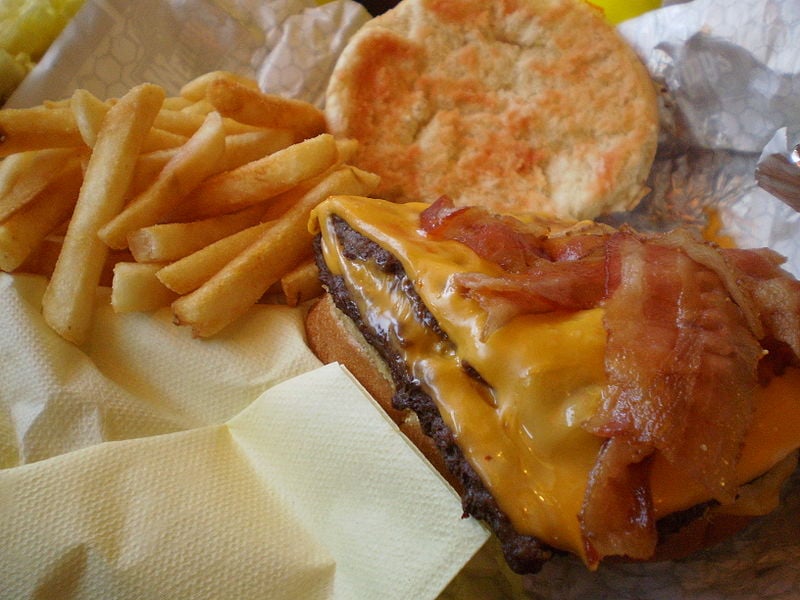 5. Wendy's
And where there's a McDonald's and a Burger King, there has to be a Wendy's.
The Dublin, Ohio-based fast food company also makes the law organization's list, coming in at No. 5 for the most public assistance funding the chain requires from taxpayers. Wendy's total comes to $278 million, substantially less than Burger King's, but it also only employs 162,732 workers, while Burger King has 208,307.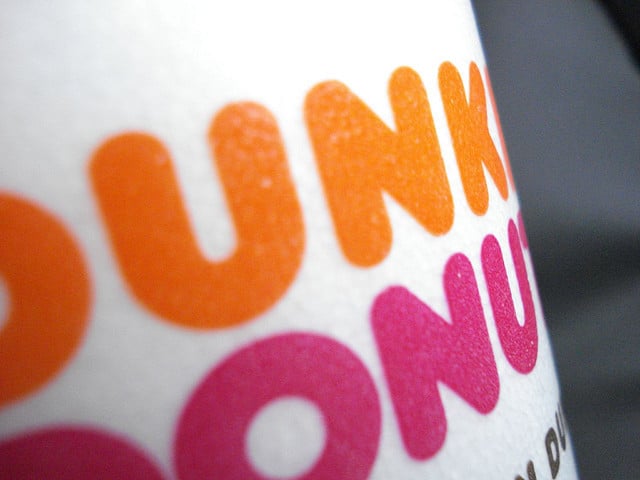 6. Dunkin' Donuts (NASDAQ:DNKN)
Similar to Wendy's total is the figure held by Dunkin' Donuts, a different kind of fast food chain but one that still carries the distinction based on its availability, low-cost fare, and the wage packages it offers its 160,732 employees. The coffee giant requires $274 million in average funding for public assistance provided to its employees, and its main competitor, Starbucks (NASDAQ:SBUX), is noticeably absent from the National Employment Law Project's list.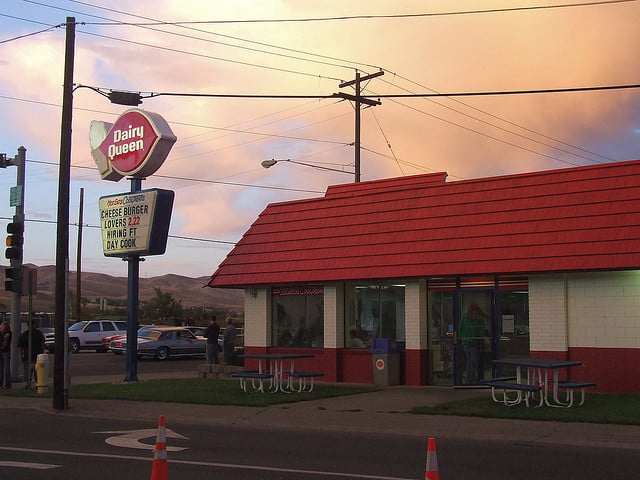 7. Dairy Queen
Consumers' favorite ice cream establishments also offer their employees meager pay packages that activists campaign against, and that is demonstrated by Dairy Queen's presence on this list at No. 7.
The ice cream company requires an estimated average cost of $228 million in public assistance provided to employees, and it employes 133,860 workers at its 4,462 restaurants.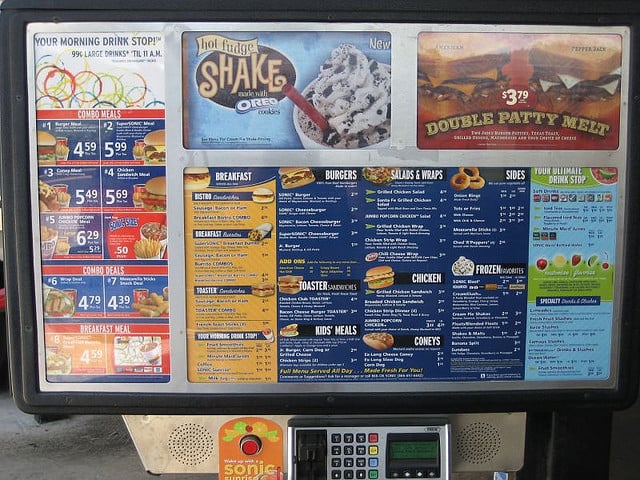 8. Sonic (NASDAQ:SONC)
Coming in at lucky No. 8 is Sonic, the fast food chain known for its roller-blading waitresses and drive-in service.
Sonic's 96,012 skating employees might provide entertainment for customers as they wait for food, but the workers also require those same consumers' taxpayers thanks to Sonic's business model and pay practices. The National Employment Law Project reports that Sonic receives $164 million in public assistance provided to employees at its 3,556 restaurants.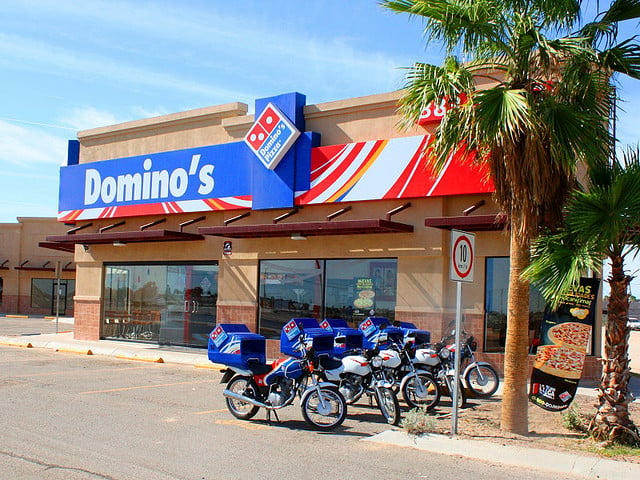 9. Domino's (NYSE:DPZ)
Next up is a pizza chain: Domino's is responsible for $126 million in public assistance required for its employees, and that figure earns the company the No. 9 spot on the ranking. The pizza giant has one of the lowest workforce totals on the National Employment Law Project's list — it only employs about 15 employees in each of its 4,928 restaurants, but its wage practices still require many of them to seek government assistance.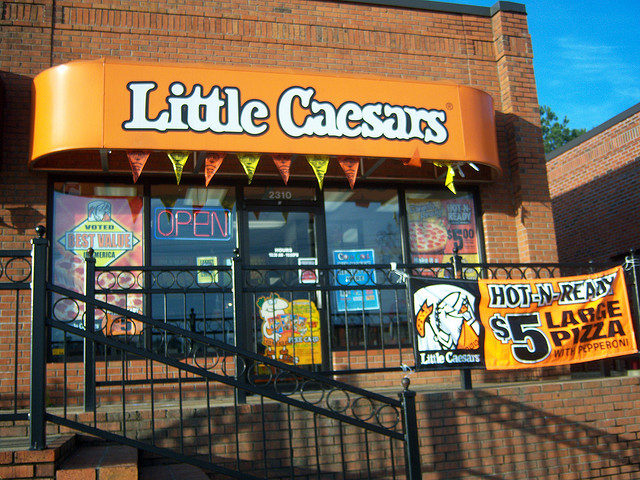 10. Little Caesars 
Little Caesars comes in at No. 10 with its 3,673 U.S. restaurants that employ 73,460 workers. That figure reflects the smallest U.S. restaurant workforce on the National Employment Law Project's list, but Little Caesars still requires some $125 million in average yearly public assistance costs provided to its employees.
So there you have it — the lineup of the country's biggest fast food restaurants that cost taxpayers millions of dollars in public assistance provided to their chain employees. It might give you something to consider next time you want to visit your neighborhood drive-thru.
Investing Insights: Will Starbucks Continue to Explode to the Upside?